Another eventful day … one that has me stretching out in these "4 walls" right now (with a towel as clothing as everything else is drying):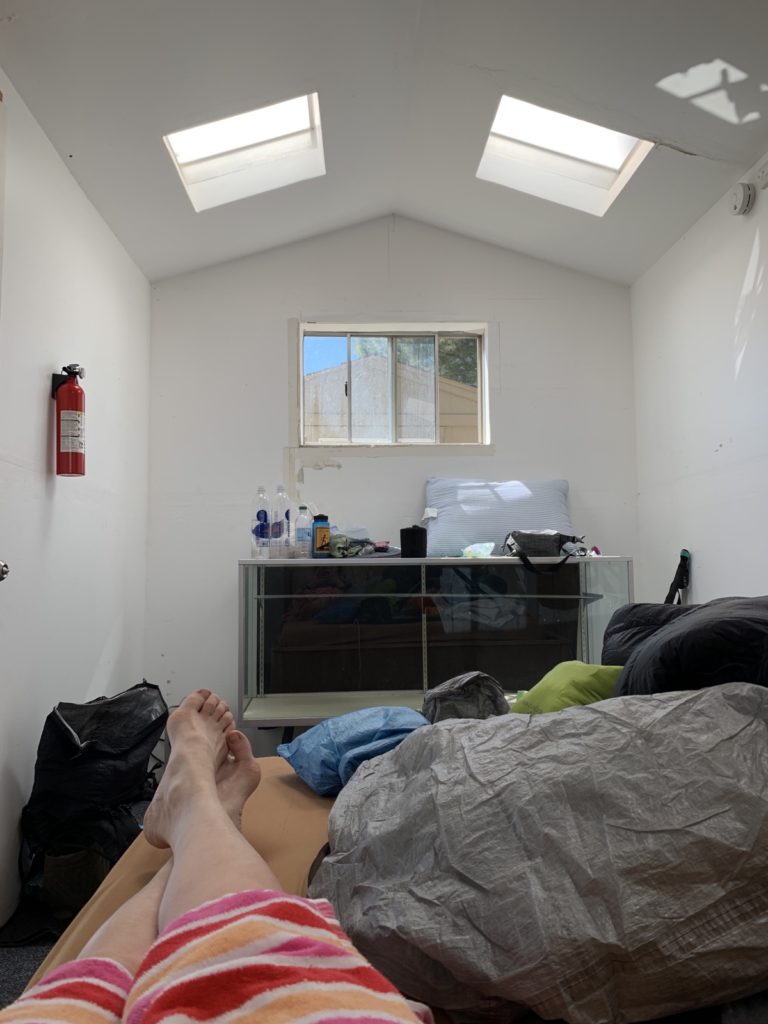 And it's literally just 4 walls with a bed: no sink or bathroom, no lights … but a plug to recharge, a port-a-shower behind the building and buckets for hand laundry! And one night without setting up the tent 👍🏻
The previous night, at our campsite near the water tank, was uneventful. The wind died down, it didn't get too cold … though Knockknock thought some animal was outside his tent at some point. We left around 7am, passed the tank (which looked pretty empty as it wasn't even dripping anymore as previously reported) and started the last 9 miles to Scissors Crossing.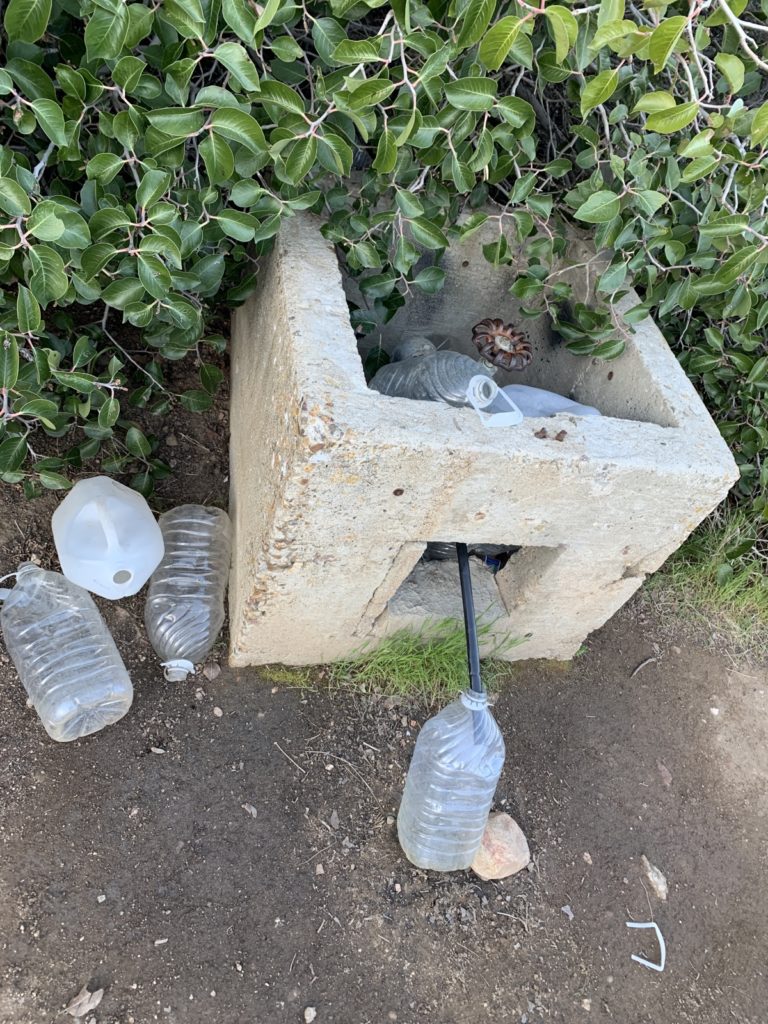 Where to get water is really the big question out here all day every day. The information on the condition of sources gets passed on from hiker to hiker, and the comments in the hiking app we use ("Guthook") all report how well water is flowing. Or not. Amazing volunteers supply water caches in some places but it's never advisable to rely on those sources.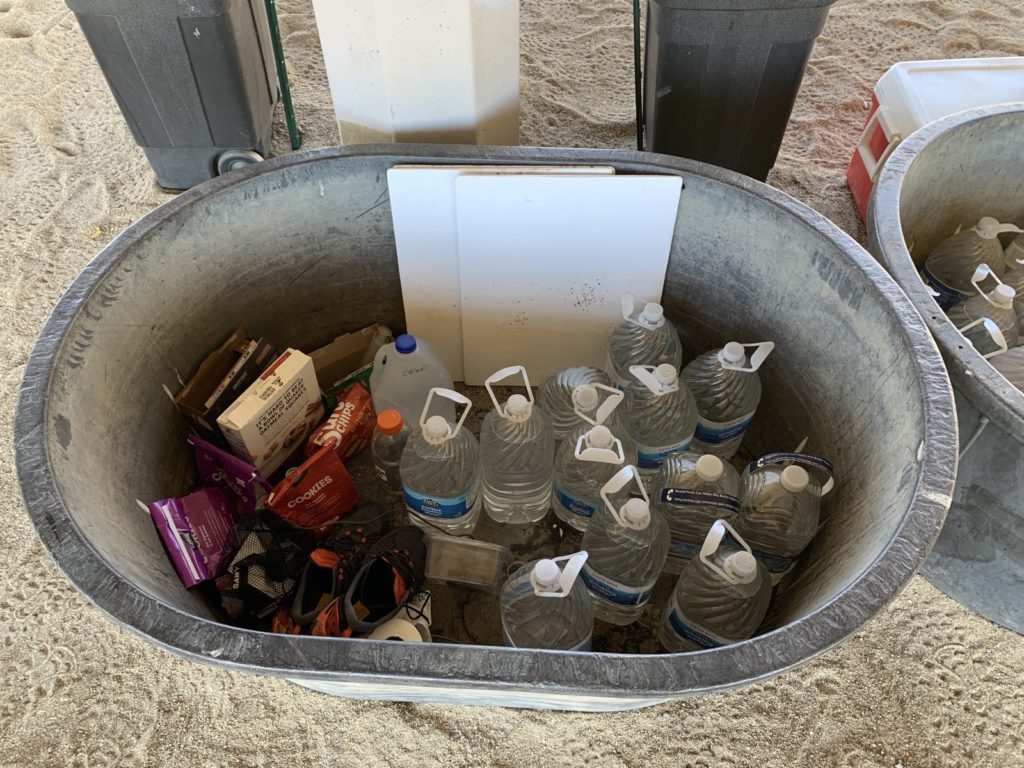 Last night we also tried unsuccessfully to find accommodation options in Julian (Knockknock was ready for a shower too). Graham even helped researching from home but there really wasn't anything available (spring break I think!). So we hiked to Scissors Crossing planning on a ride into town and figuring it out there.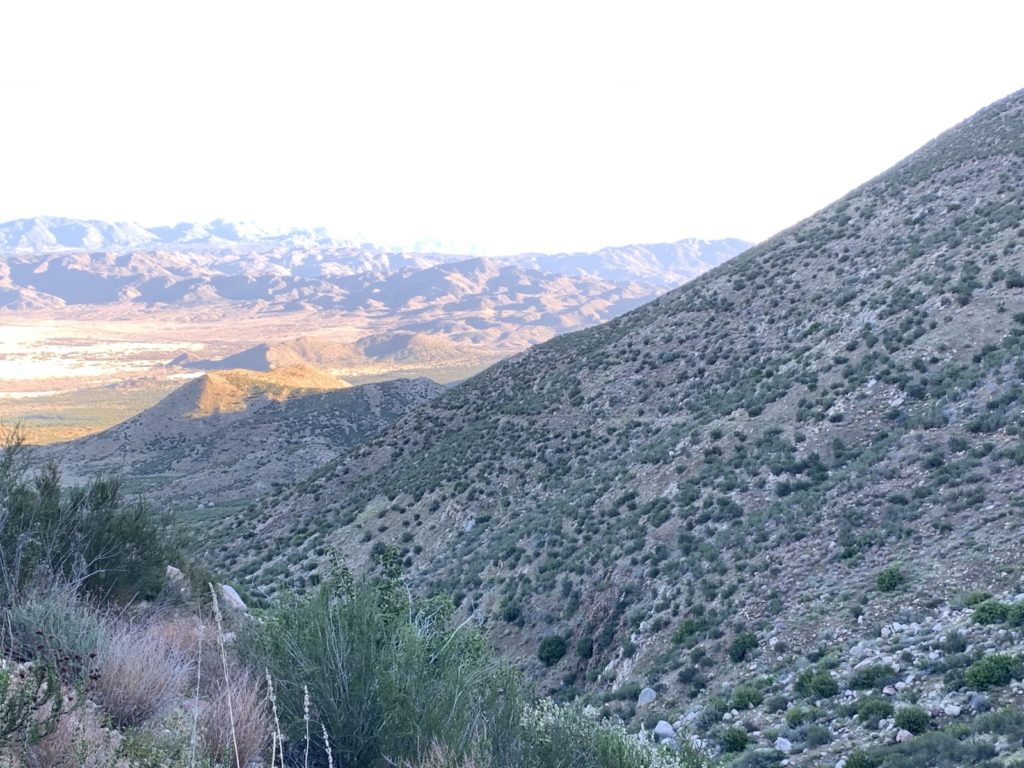 The desert morning was nice and stayed cool for a while!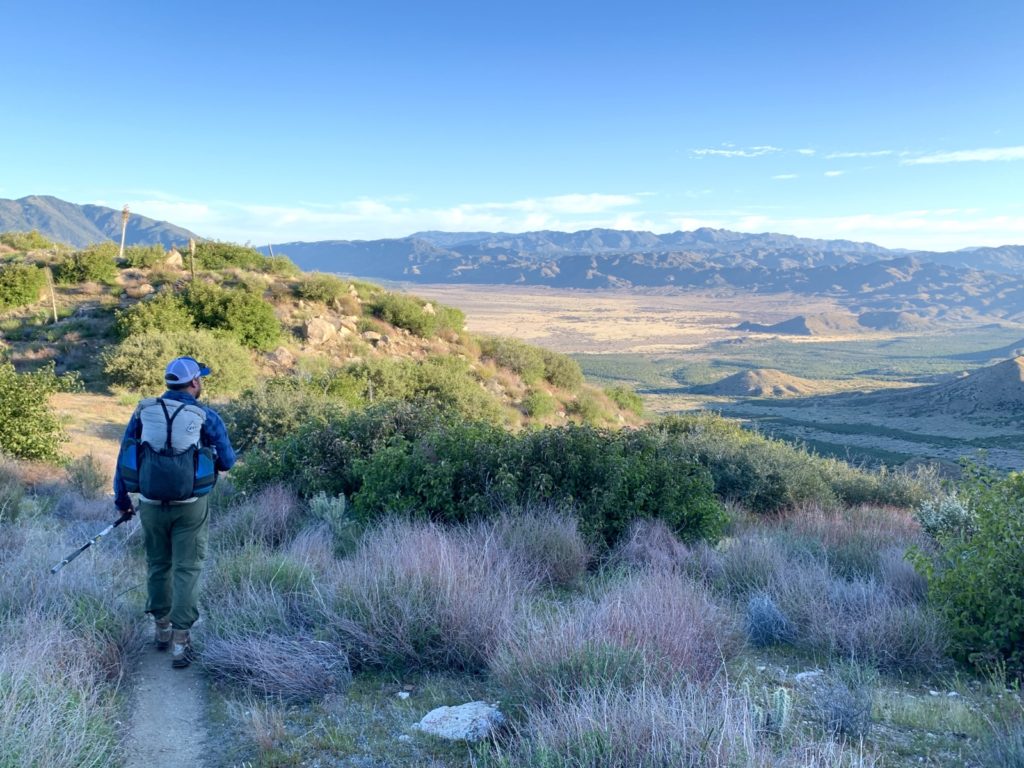 I didn't take a picture of the snake that blocked my way 🐍 😁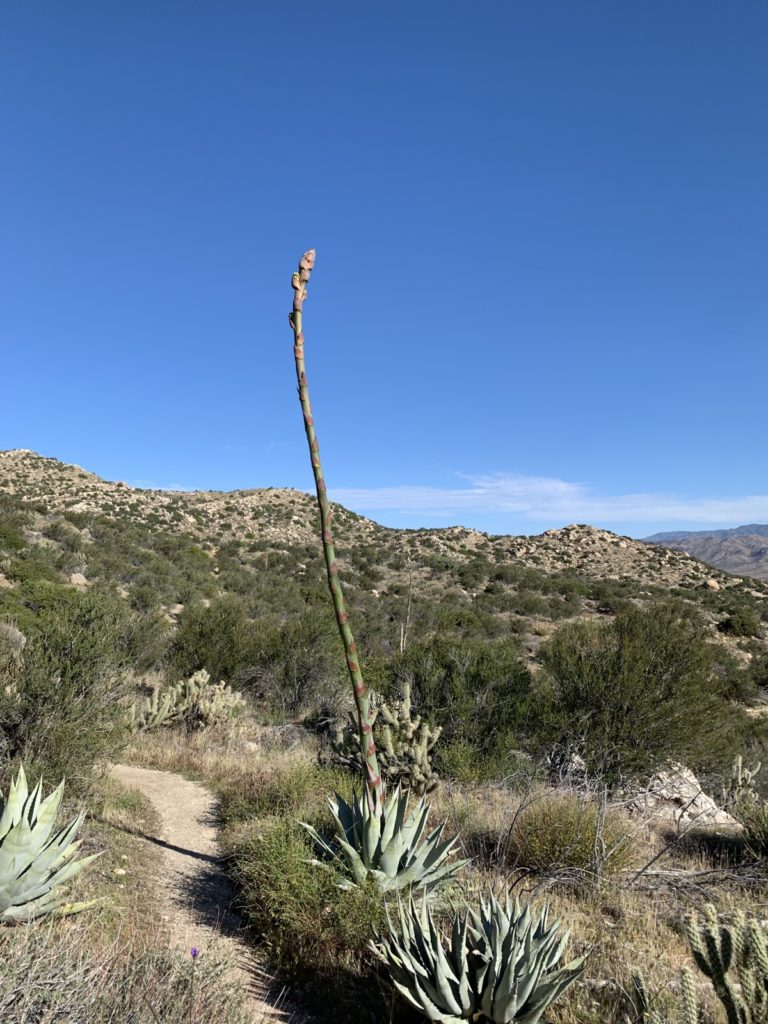 I lost Knockknock along the way and hitched a ride to Julian when I got to the road (took 10 seconds, no exaggeration!). The local and I had a great conversation … I learned all about tax liens!
In Julian I went to the PCT outfitter and grocery store, planning to get back out with the local trail Angel who drives basically all day every day, shuttling hikers around. Amazing! After the ride back to trail, I found Knockknock at the crossing!
Some more details on Knockknock, as much as I know them: Respiratory Therapist from Colorado. Has already hiked the AT and CDT so the PCT will complete his Triple Crown!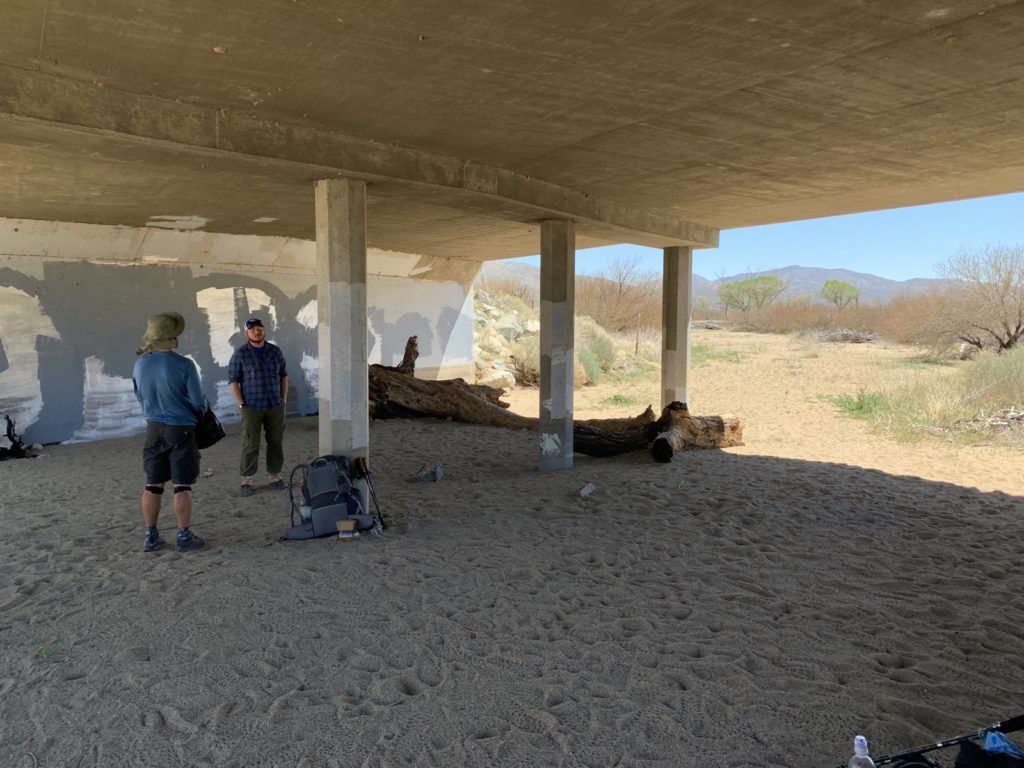 I spotted a place near Ranchita that was mentioned in our hiking app. I had contacted the owner by email and also let him know when I was heading back to the crossing, so 5 min after getting to the underpass (where there is water and people even sleep there!) he walked up and said: "Are you Biggi?"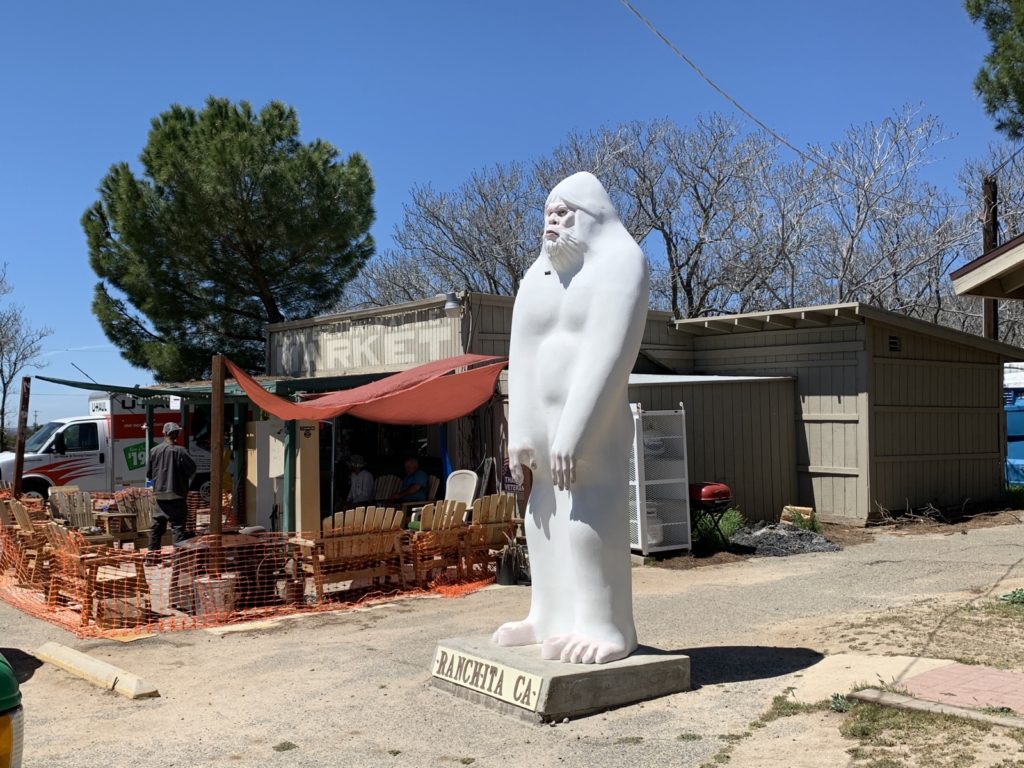 So that is how we ended up here. It's rudimentary but I am clean and my clothes are clean. Tomorrow we will head back to trail. I will probably start at Barrel Springs, avoiding a few hot and dry miles.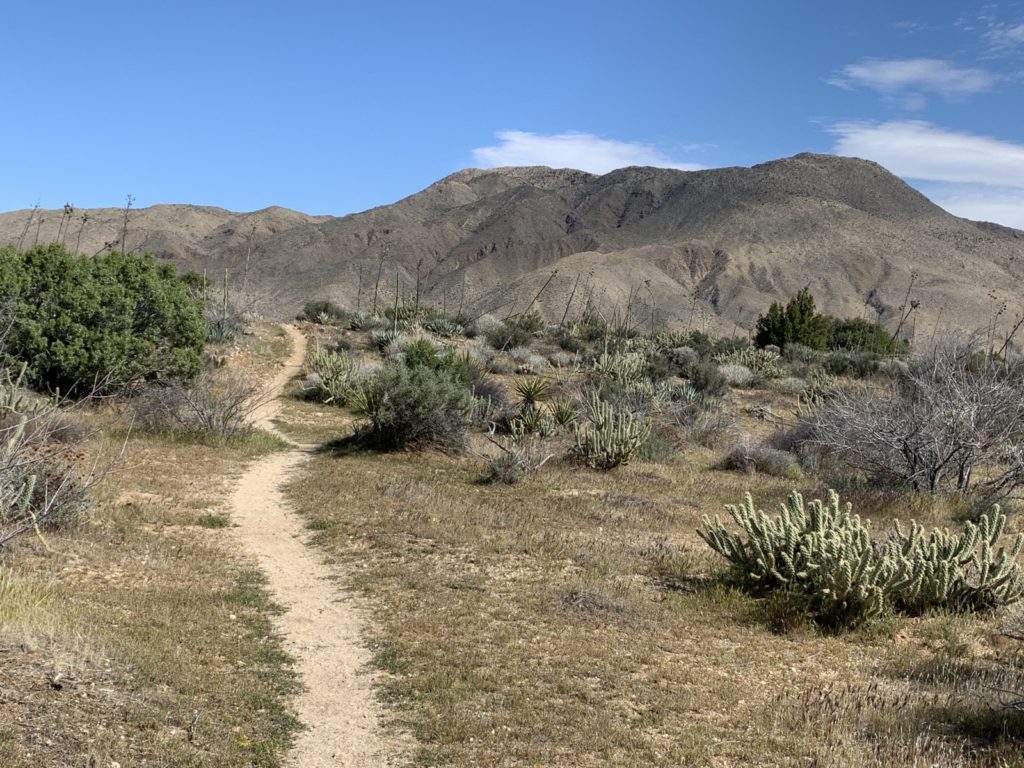 With my tight timeline I have to average 20 miles a day and that won't be possible without skipping a few (like today only hiking 9 or so). I am packing for 6 days to Idyllwild, and will try to reserve some accommodation there beforehand – a simple motel room with a bathroom will be great by then!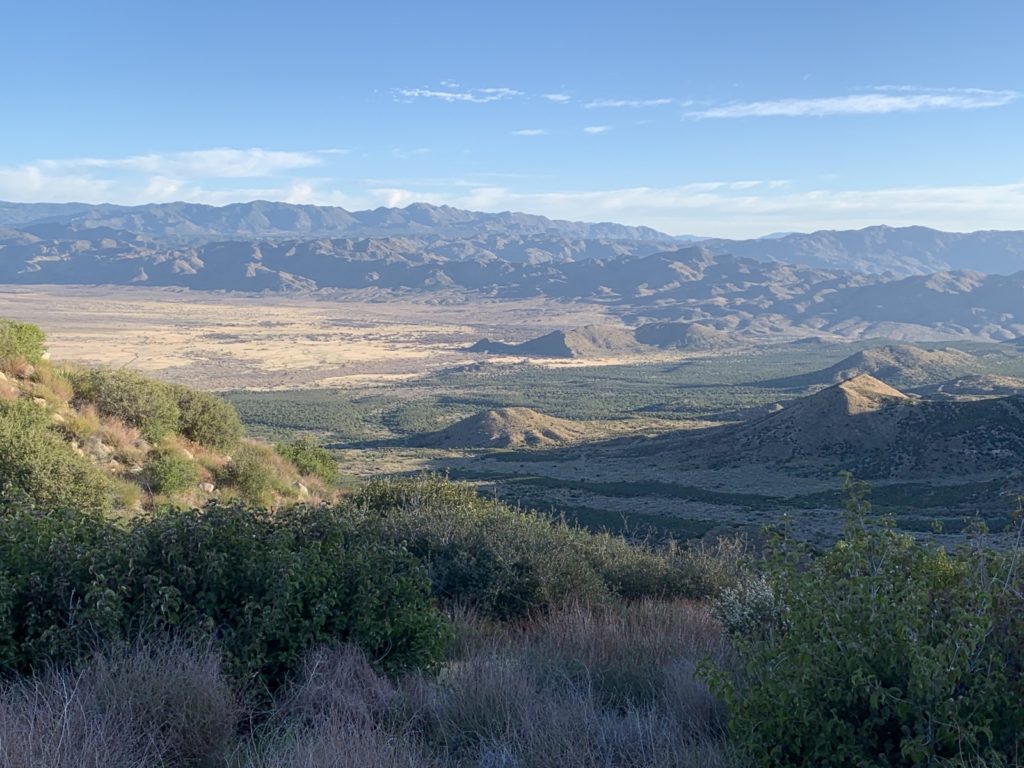 And if you can't imagine what Ranchita, in the Californian desert, looks like at sunset, here are some impressions (the steady flow of locals sitting outside the store has now stopped …):