The day is winding down here at Walupt Lake, at the southern end of the Goat Rocks Wilderness. It's a busy spot with a full campground and lots of people.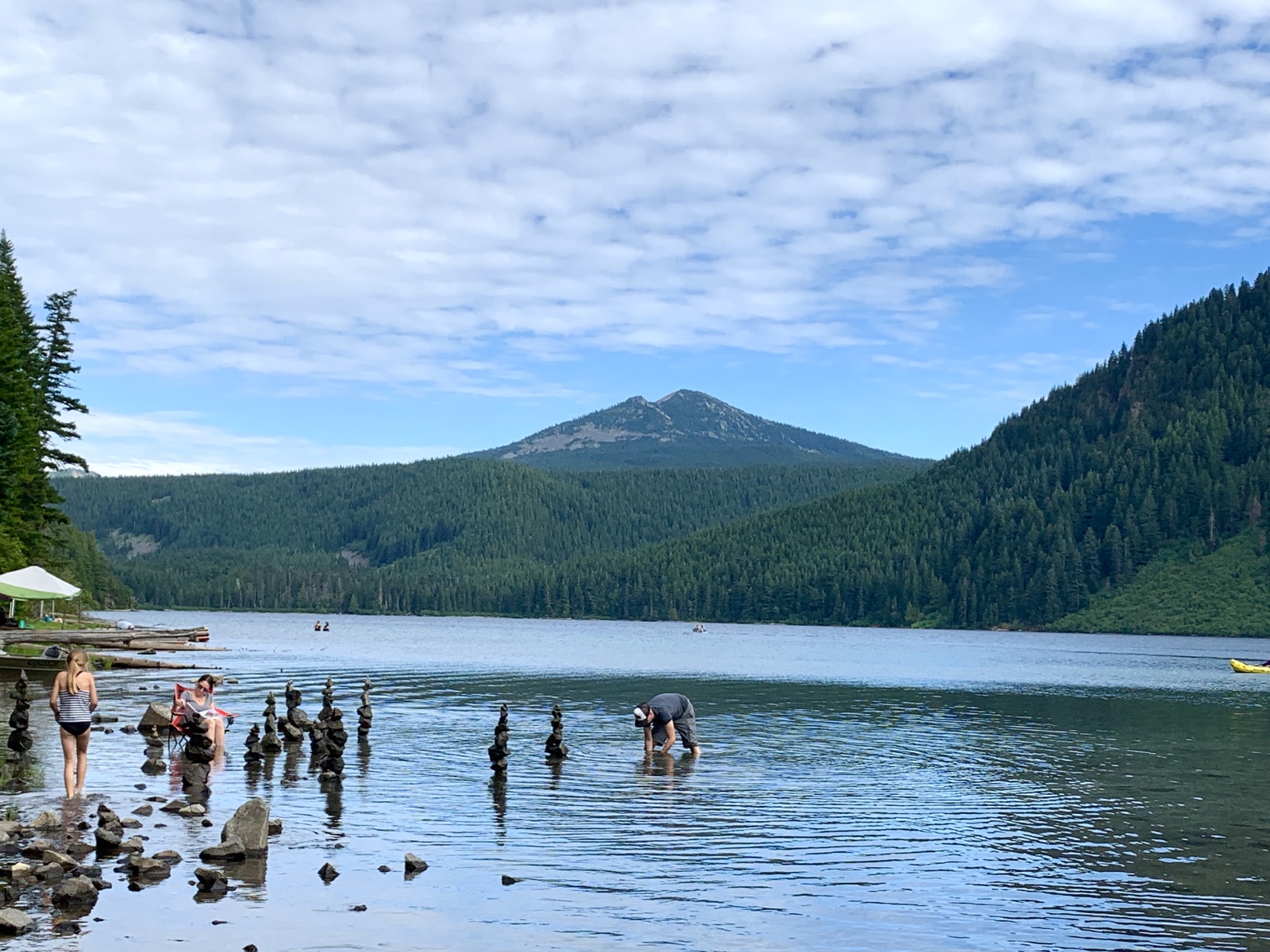 We hiked 12 miles from our beautiful but very buggy campspot, mostly in lighter forest today.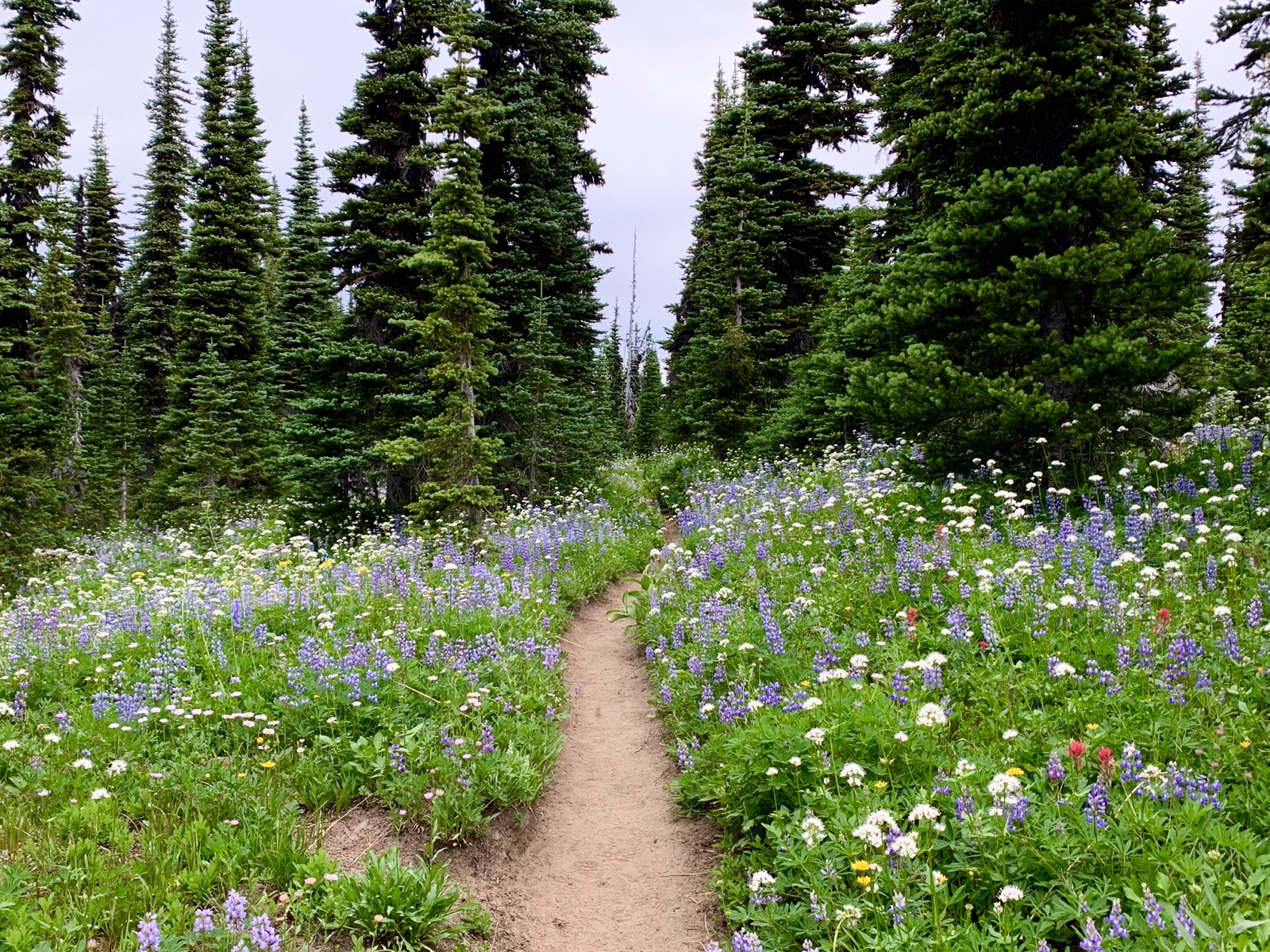 Some of the rivers are very murky from the runoff from Mt Adams.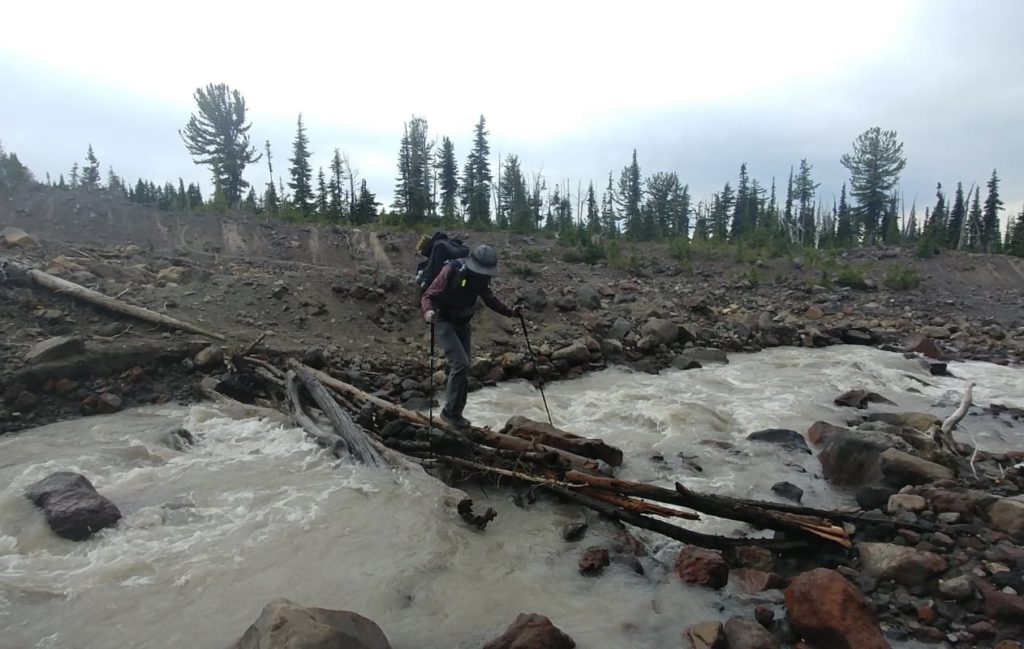 We had great views when the forest opened up and also some lava beds to cross. Note: Today I experienced my first overcast day in many many weeks! Great to stay cooler after sweating buckets yesterday.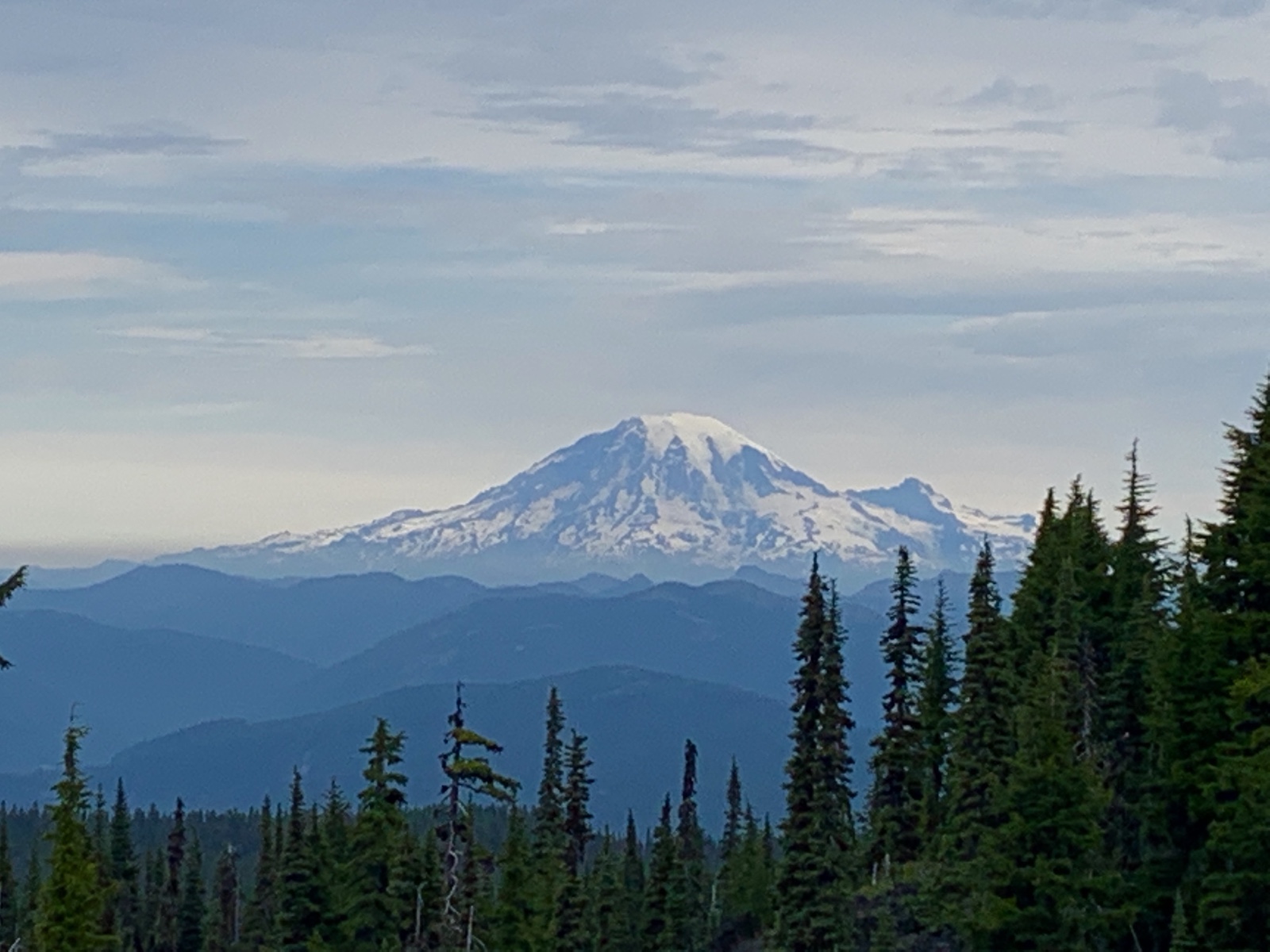 We met a few people today, both SOBO thru hikers and weekend hikers. It's always good to share information about the places we each have been. One thing is for sure: Everybody loves the Goat Rocks Wilderness so we are excited for tomorrow!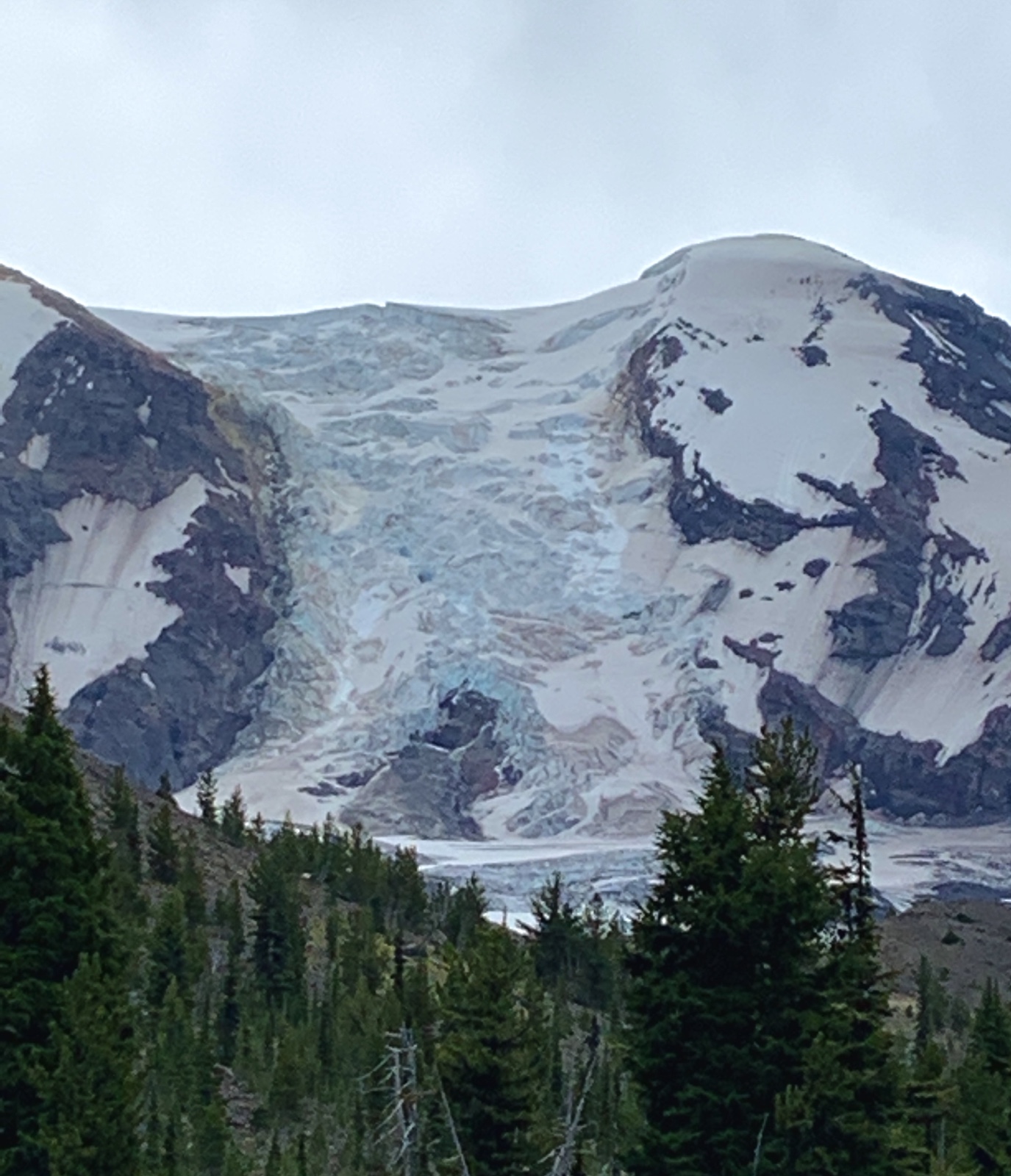 By the time we got to road 5603, we were ready for less forest and more adventure. So we hitched a ride down to a gravel road junction with a Native American family (to the east this road enters the Yakima Indian Reservation) and another ride with some guys from Pyallup who drove us all the way to Walupt Lake. We are getting better at climbing into pickup beds with a heavy backpack 😂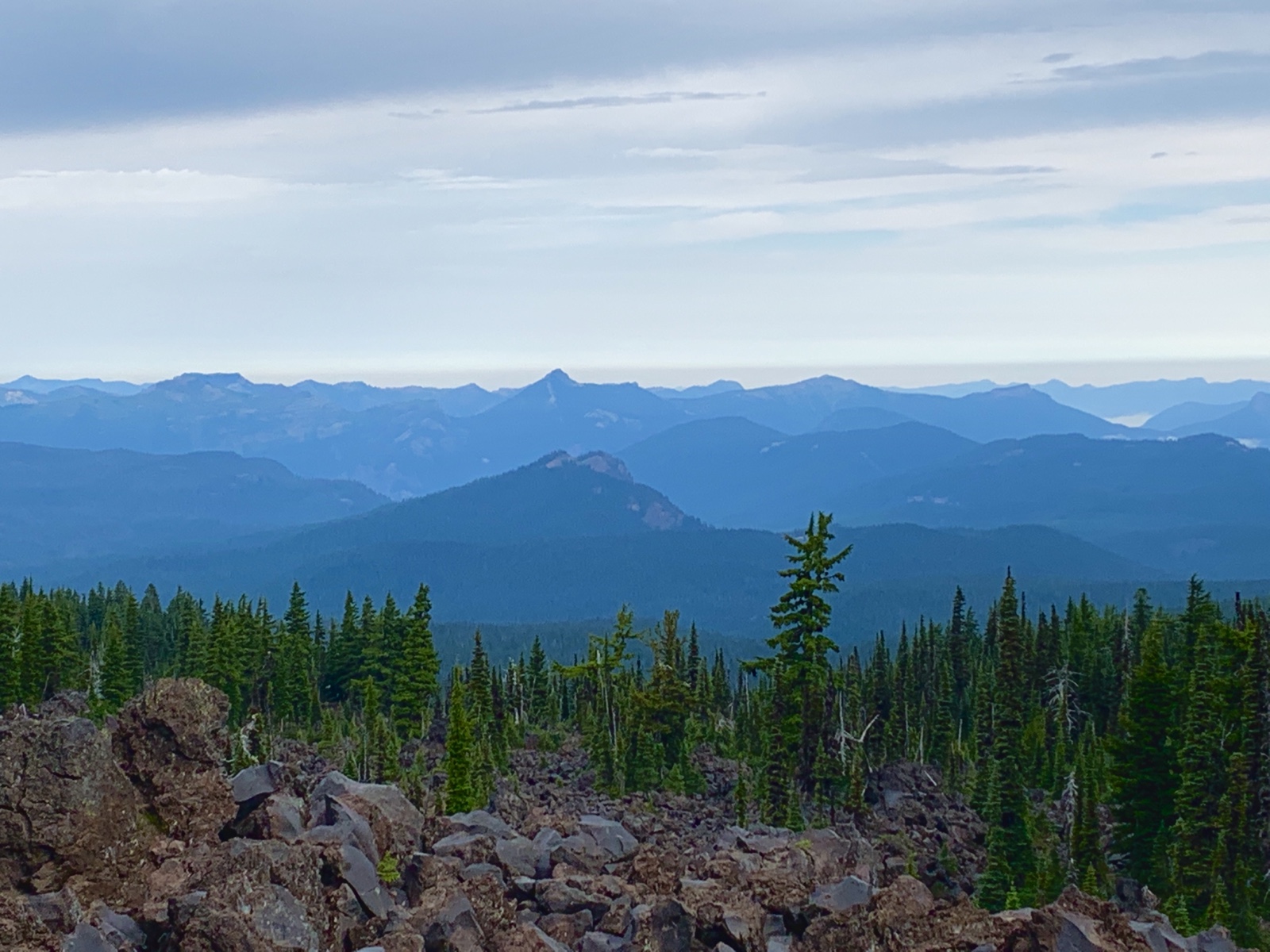 While waiting at the PCT crossing, the birds kept us entertained. They know exactly where to get food.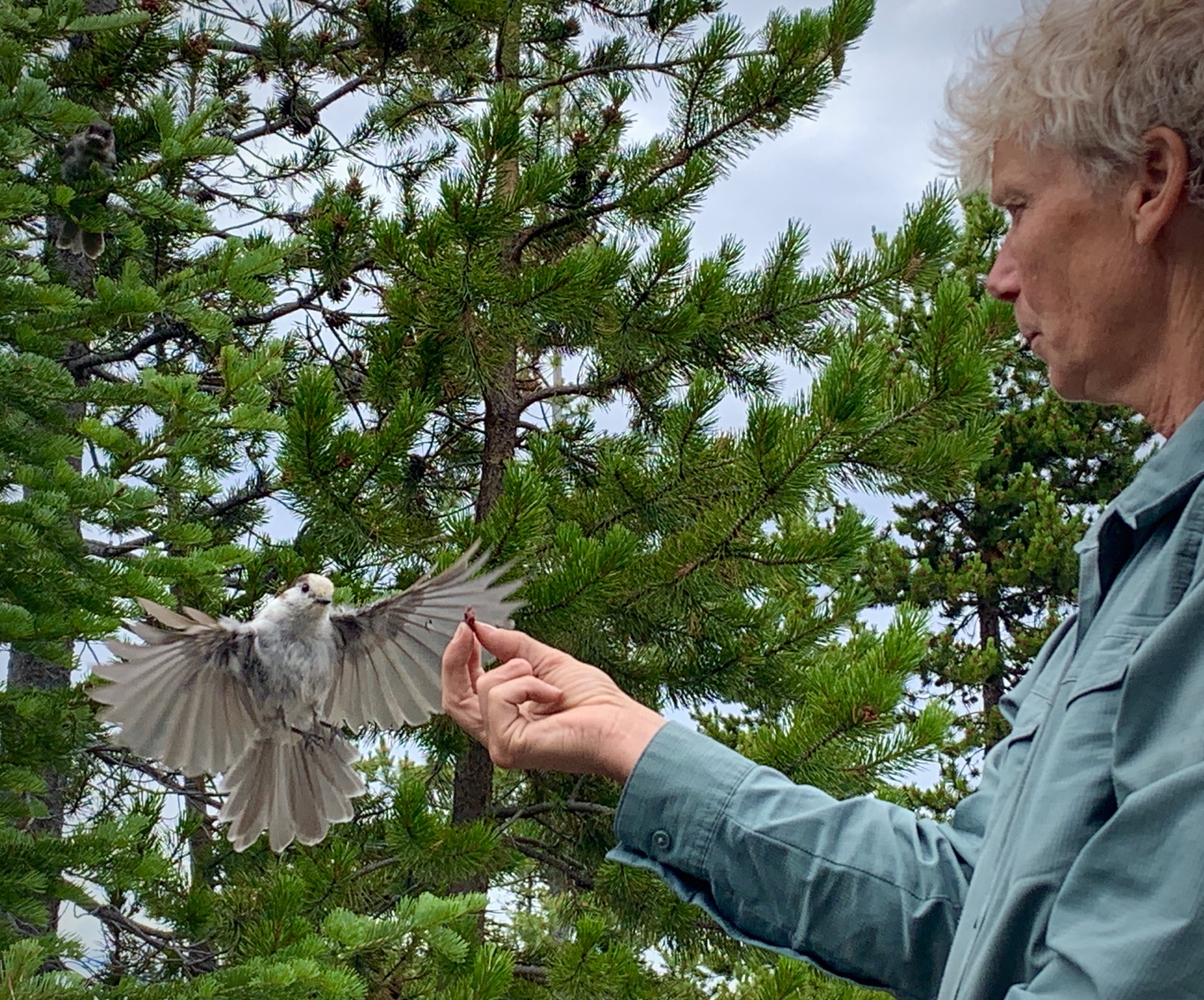 We are feeling lucky to be at this cushy campground; the host said we could find ourselves a spot even though it's officially full. There are bathrooms and water faucets – no filtering! Easy to rinse clothes in the lake too.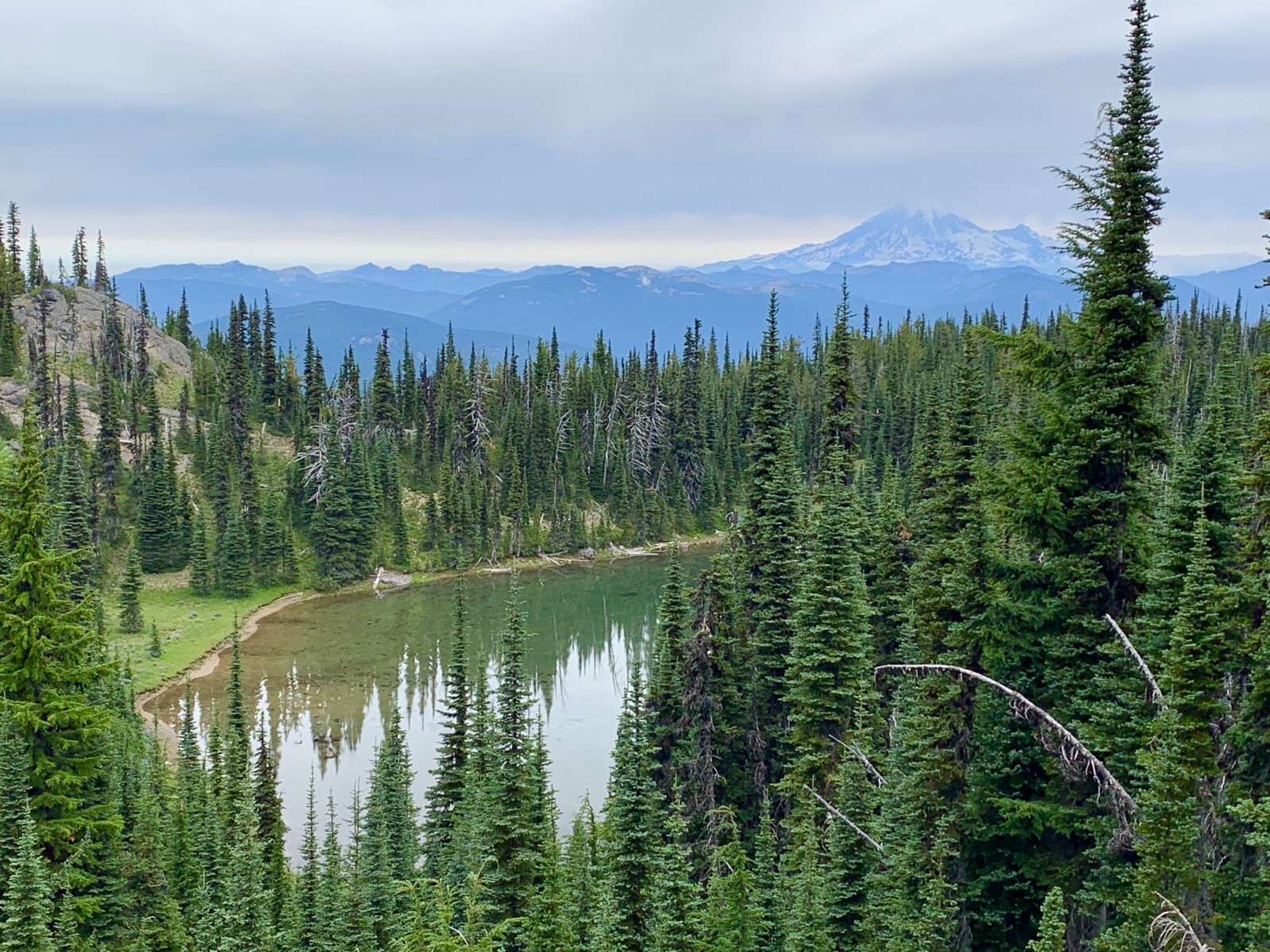 Tomorrow we are taking Nannie Ridge Trail back to the PCT. It's a big climb at first but then goes along the ridge and we are hoping for a change of scenery from the forest miles.