Unreal that July is already over. It really feels like it just started … then again, I've had many adventures since July 1! We are 413.5 miles from the border!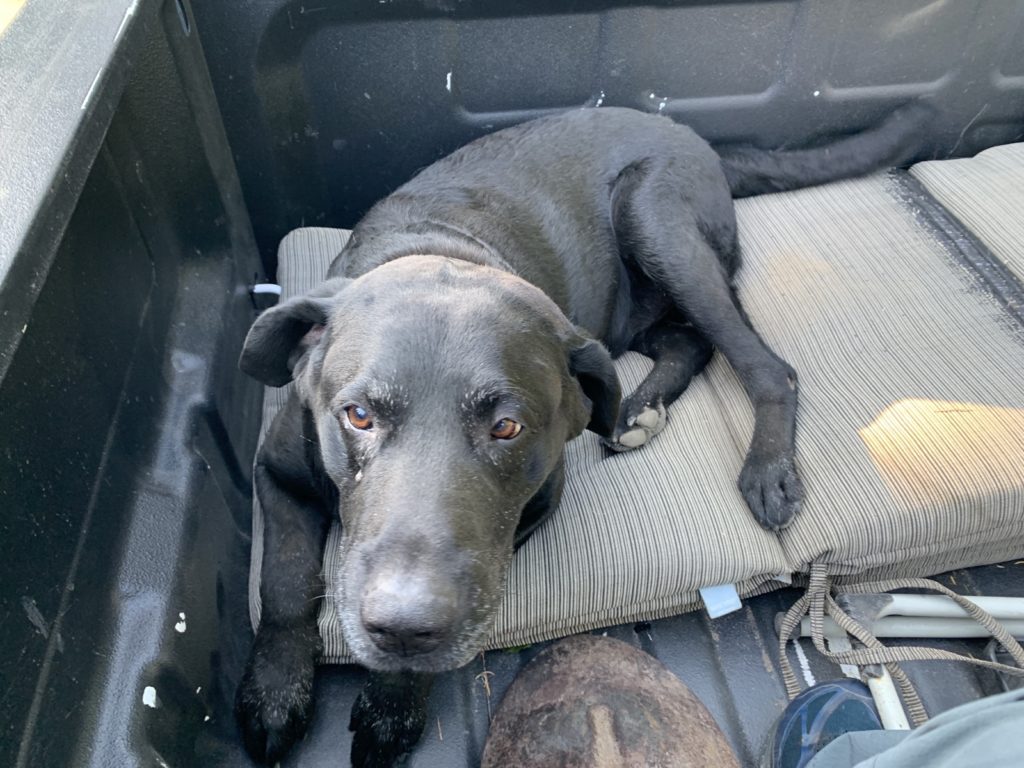 In the morning, we slept a bit longer, even our camp neighbour did. Then he took off to hike the 10 miles to the Road 23 crossing to meet his 2pm ride into Trout Lake. We checked the map and decided that 10 miles of forest should be replaced by breakfast in town! So we walked over to the road and waited a few minutes.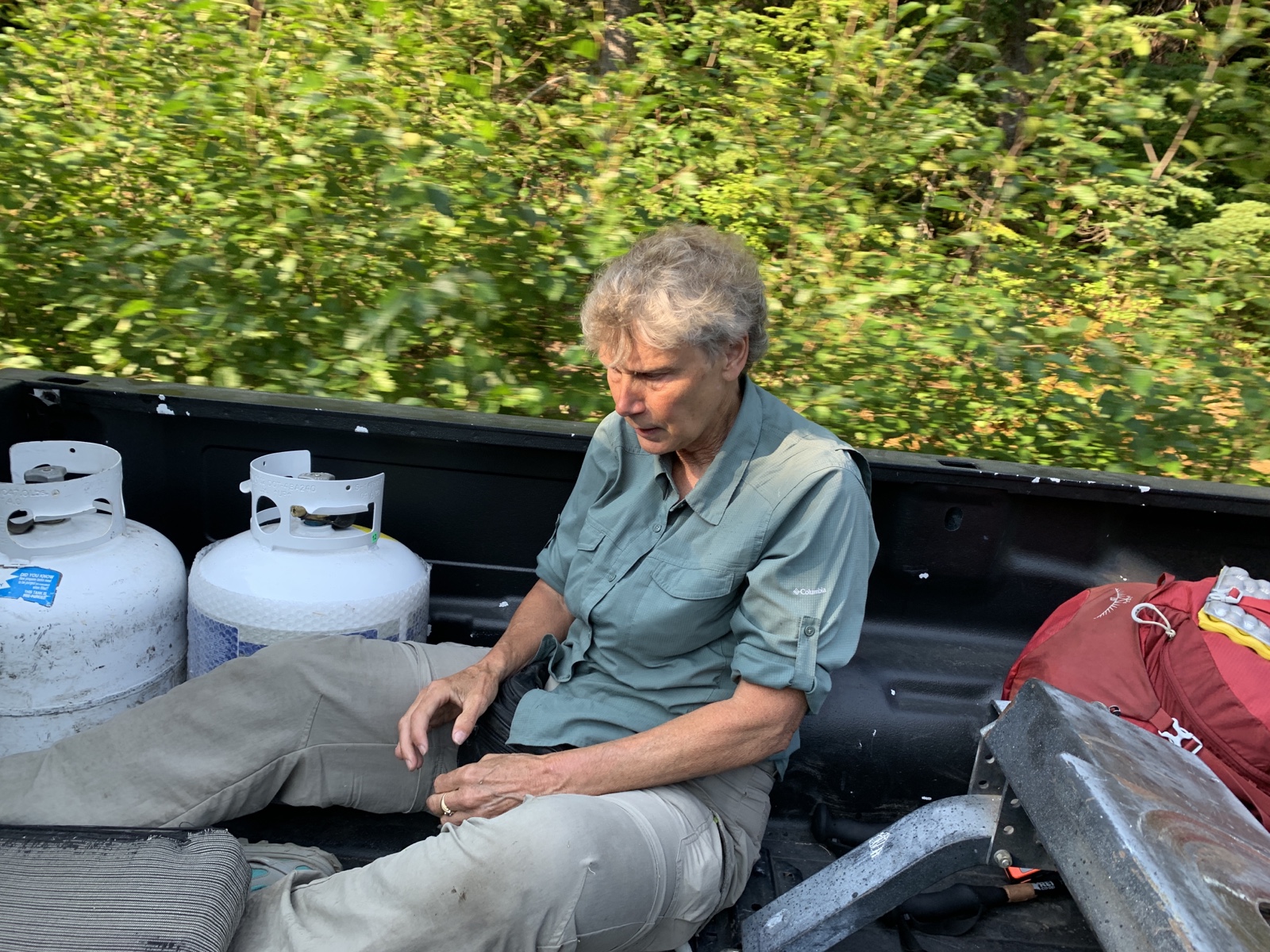 The first car stopped and gave us a ride to Tire Junction (they were turning but said they would give us a ride if we would still be there after their hike!).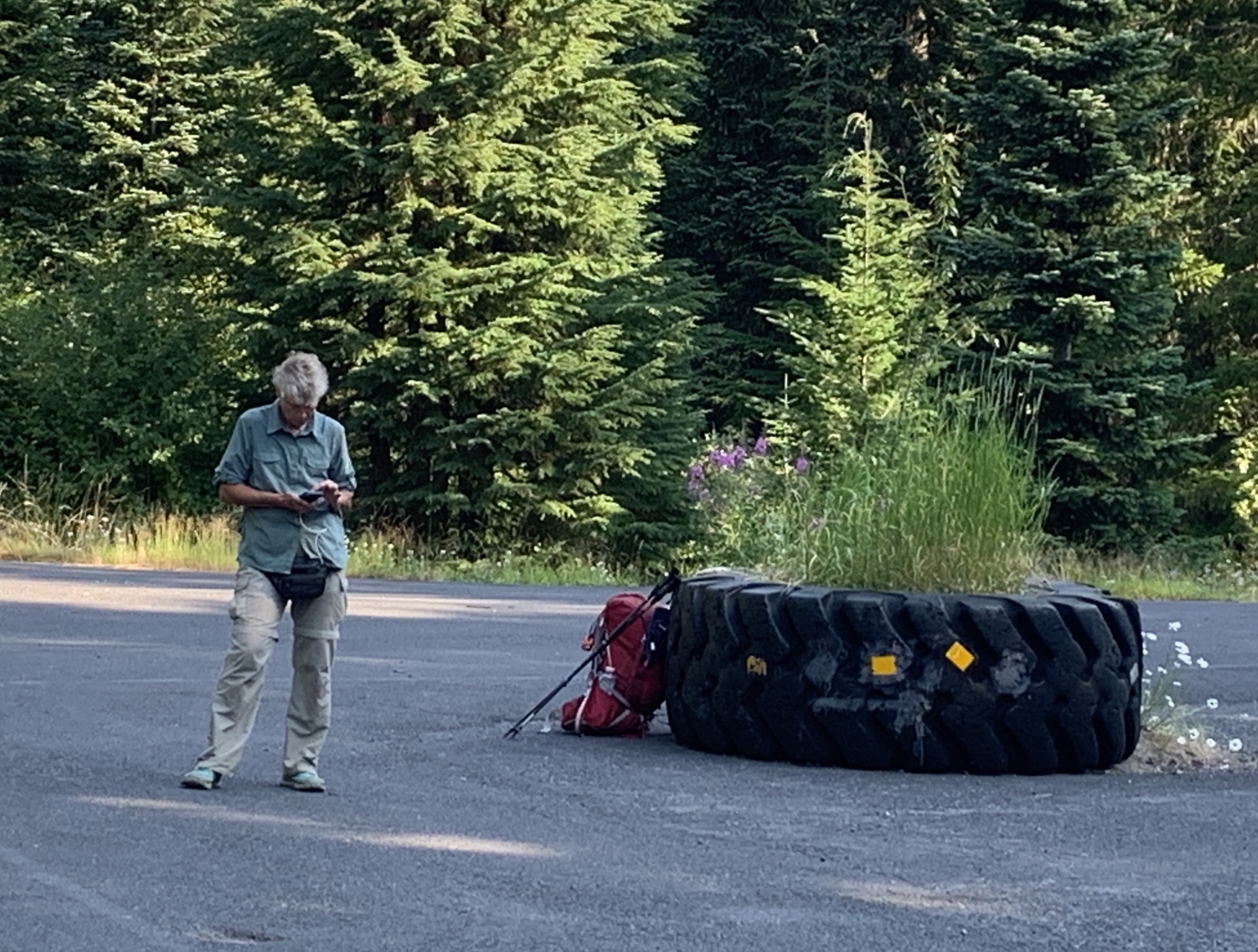 The first car along the same road then stopped and took us into Trout Lake. The lady couldn't have been nicer, even offered us to come to their camp spot, swim to cool off and borrow the canoe. She really wanted to do more than just drop us in town!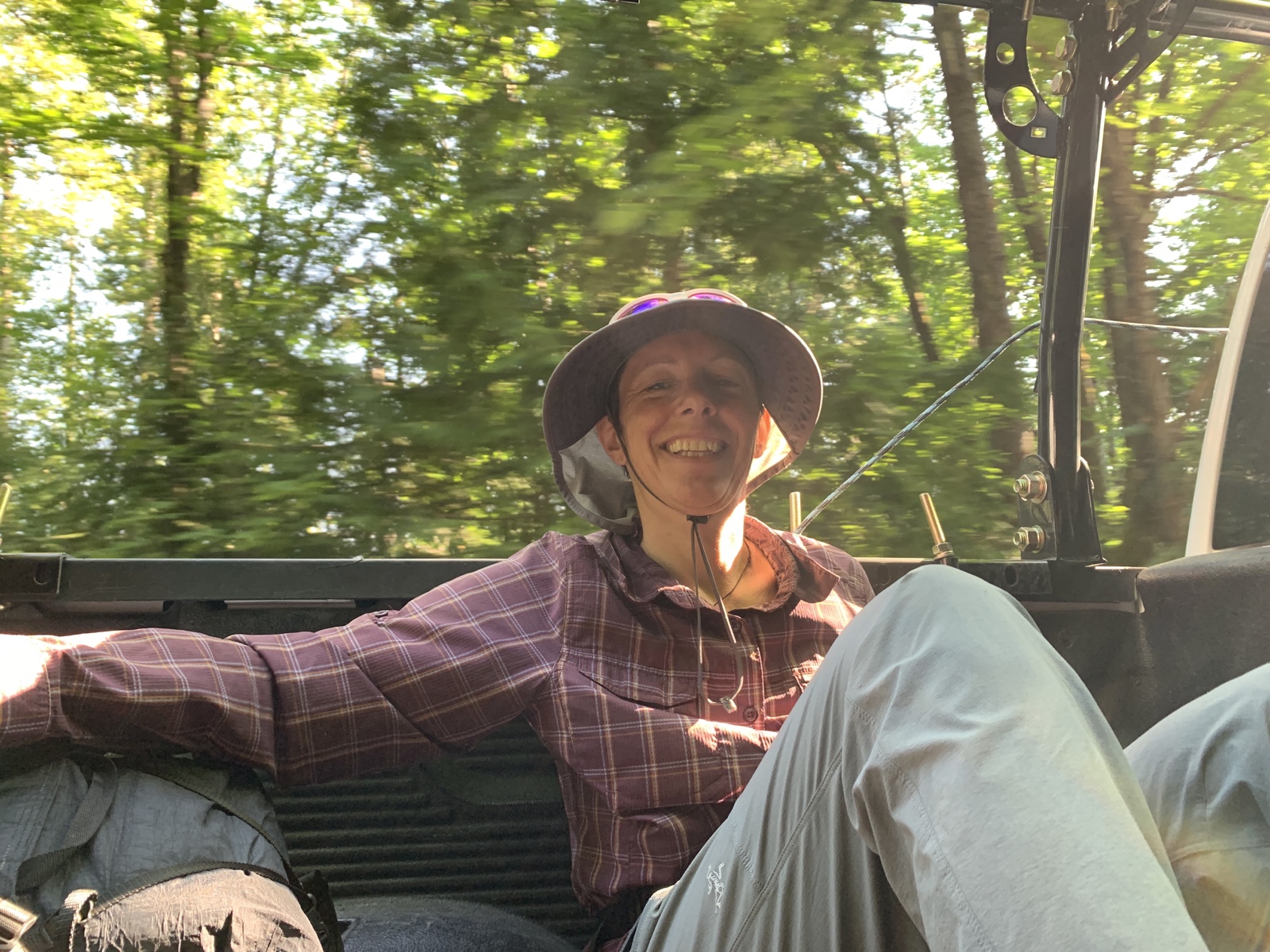 At the General Store, we bought some food, charged phones and chatted. It was tempting to accept what Trout Lake offers hikers: tenting on the church lawn, showers, laundry. Such a great little town! But we went back to the road to catch a ride to Road 23 (skipping the 10 forest miles). Two very nice older guys going berry picking took us to the trail (even though that was further than they had to go). Right when we got to the trail crossing, our camp neighbour from the morning walked down to it … he was surprised we had beat him 😂 He and his friend got a ride into town from a van leaving the junction, and we hiked on.
A mile north I picked up the pole part that Ron had left at the trailhead. All fixed now!
We soon got out of the forest and into burned area. The views improved!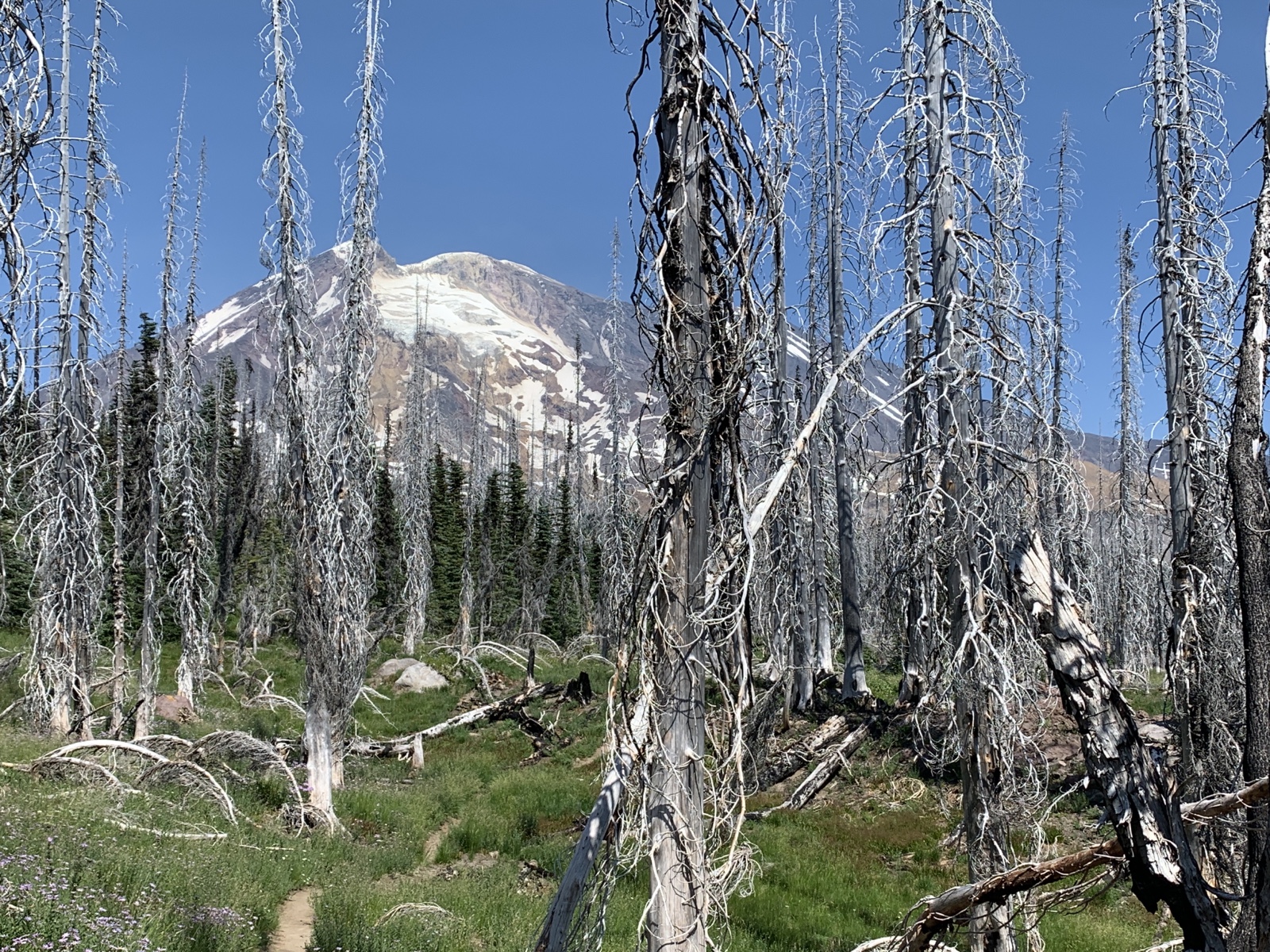 A lot of wildflowers line the path in this area (the Mt Adams Wilderness).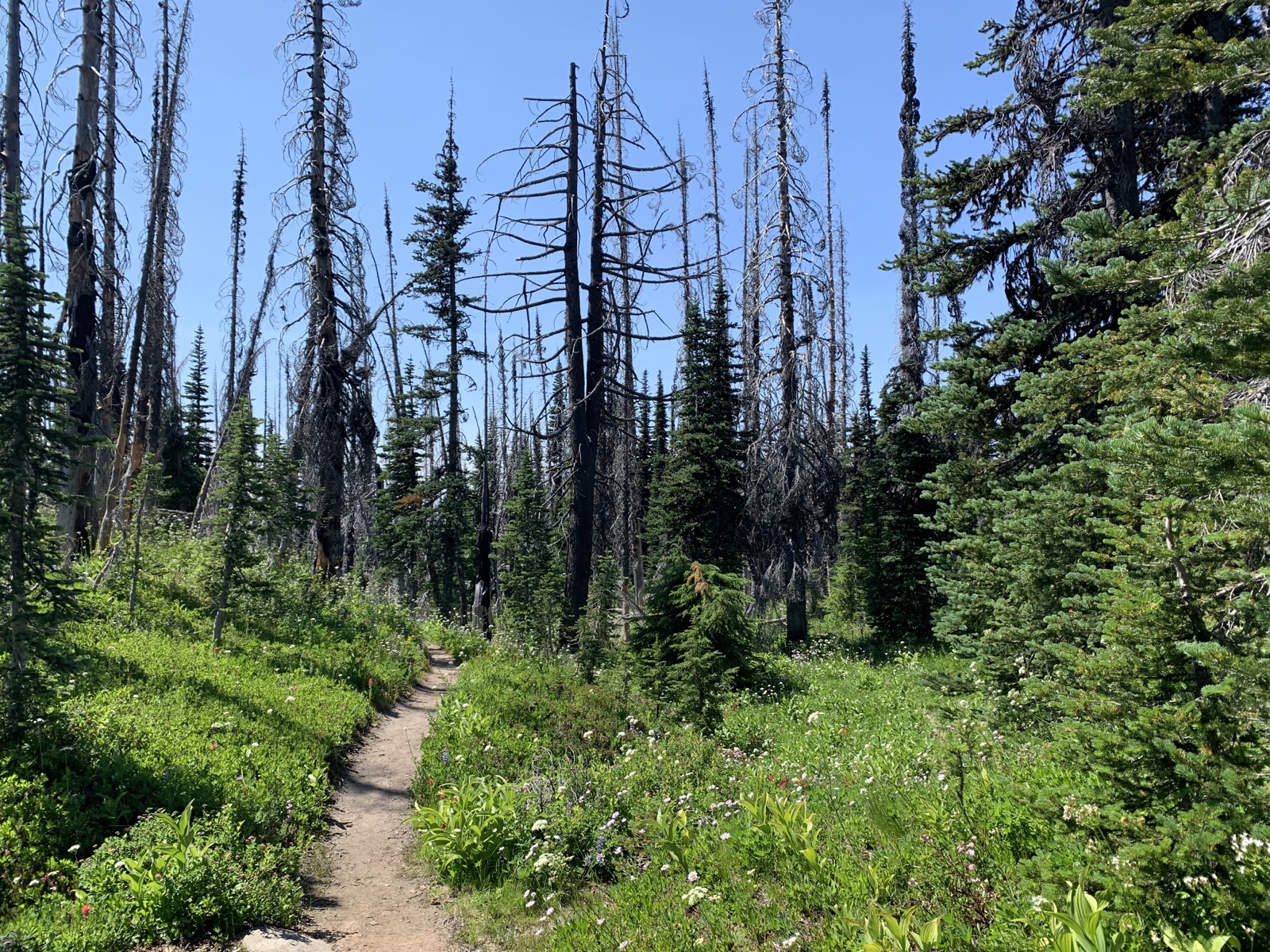 We were aiming for a campsite 7 miles from the road. The site was lovely: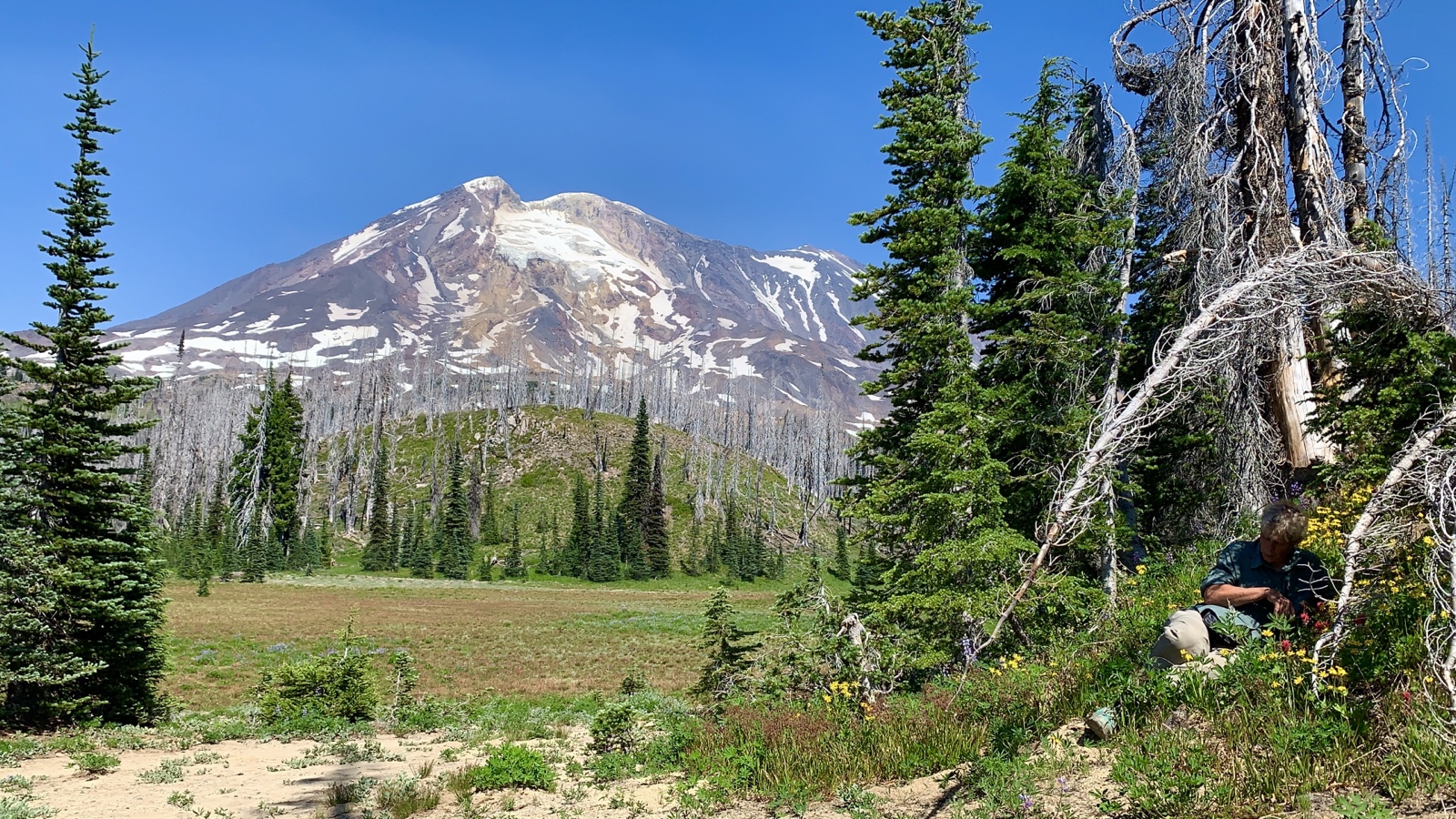 But the water was not suitable for our filters: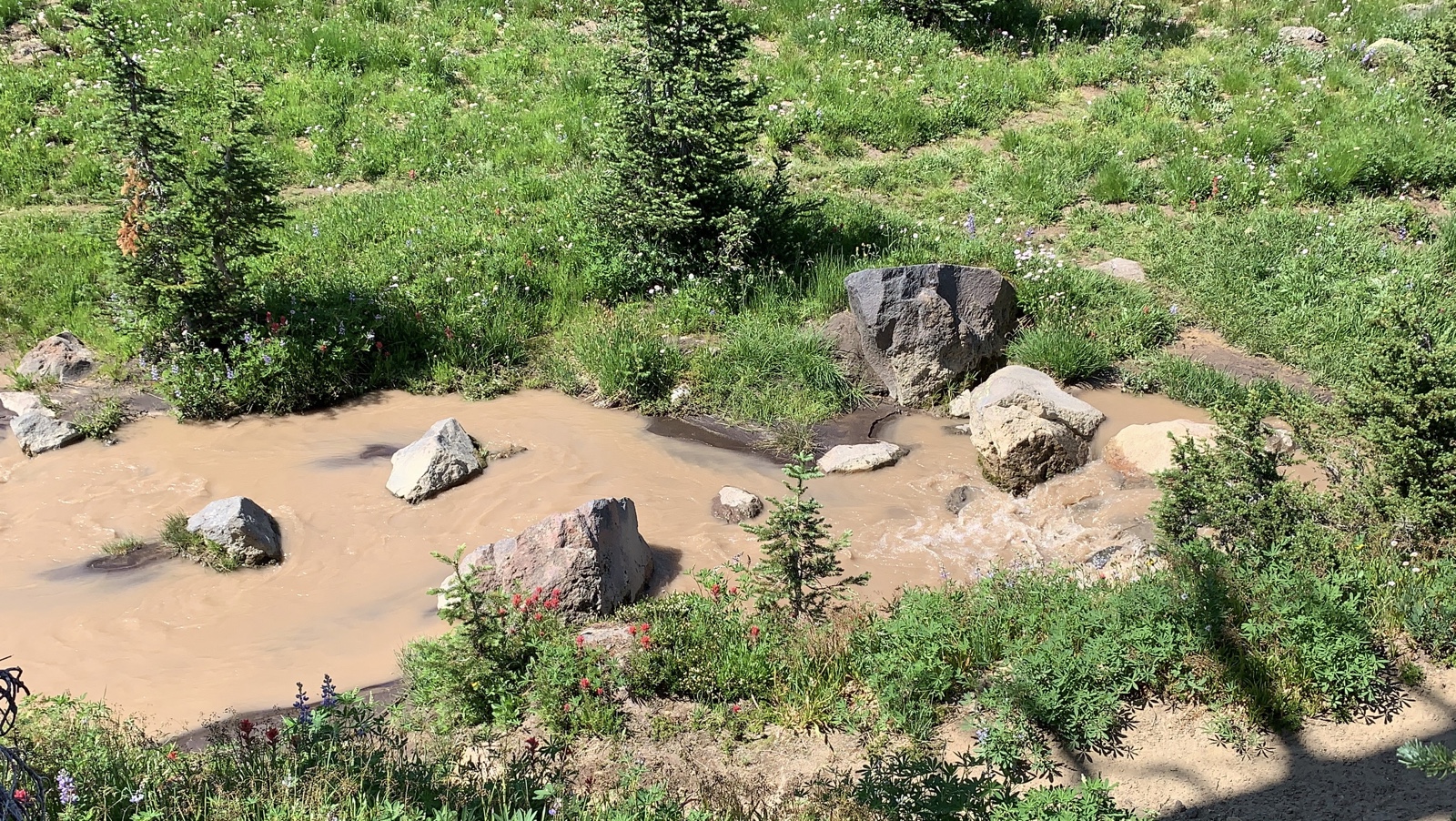 So we hiked another 3.5 miles to a pond, loaded up on water (the campsite there was taken) and are camped just below with another gorgeous view!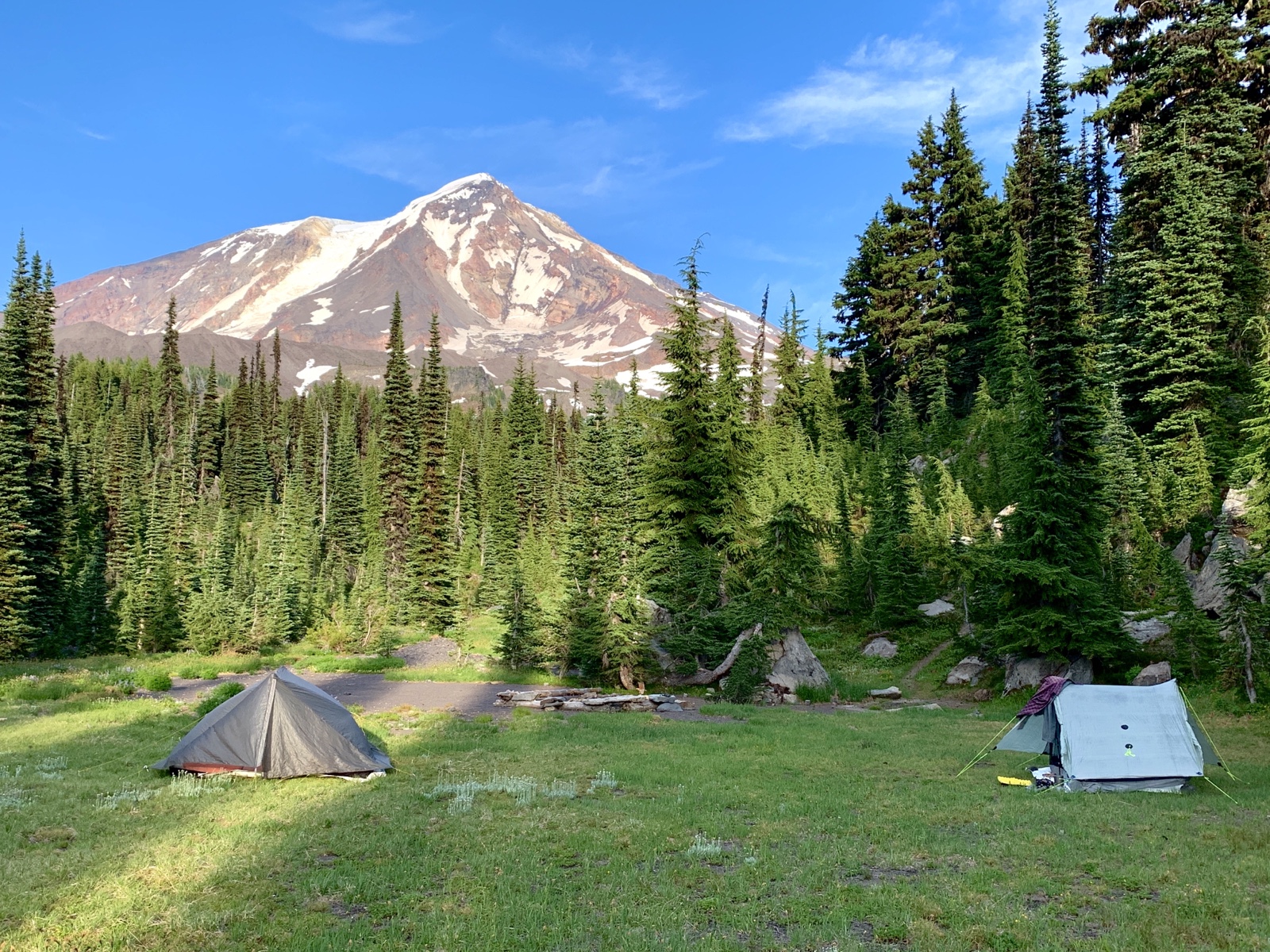 We got to clean out shirts and hair and are ready for tomorrow. Soon we will be in the Goat Rock Wilderness that we have heard so much about!