The camp spot at Waptus Lake was one of the best. Being able to swim, a quiet night (no creek noise) and waking up to a dry tent (condensation is common near water). The view over the lake was amazing too (see title photo).
As always, we started the day with an uphill: 8 miles and 2500ft up. Half way we passed Deep Lake and took a break. Today was another bluebird day with blue skies. It wasn't super hot but warm enough!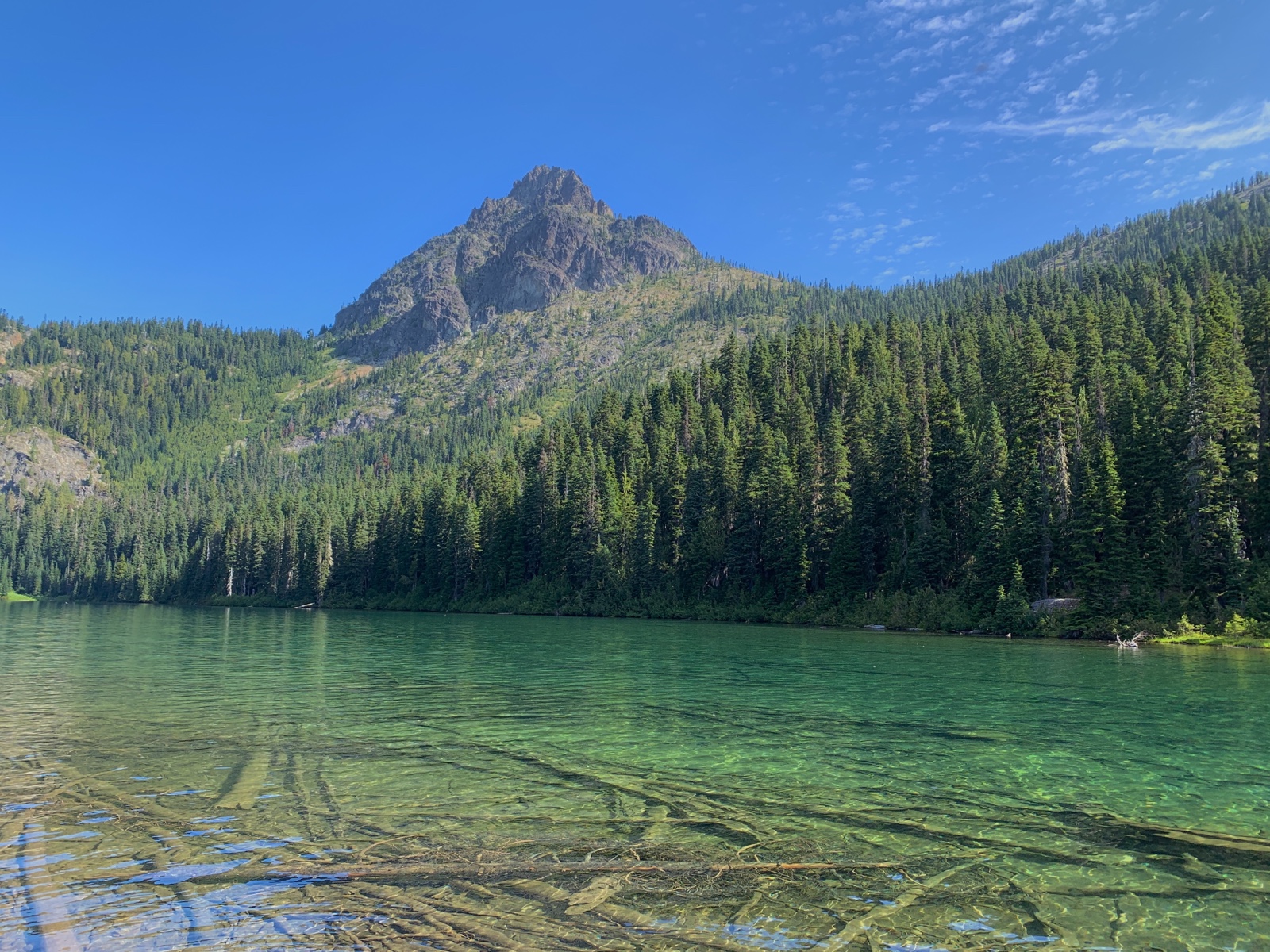 Another trail crew was camped near Deep Lake and was working on the trail just up from the lake. Thank you! There was further evidence throughout the day that they had cleared the trail of brush and overgrowth.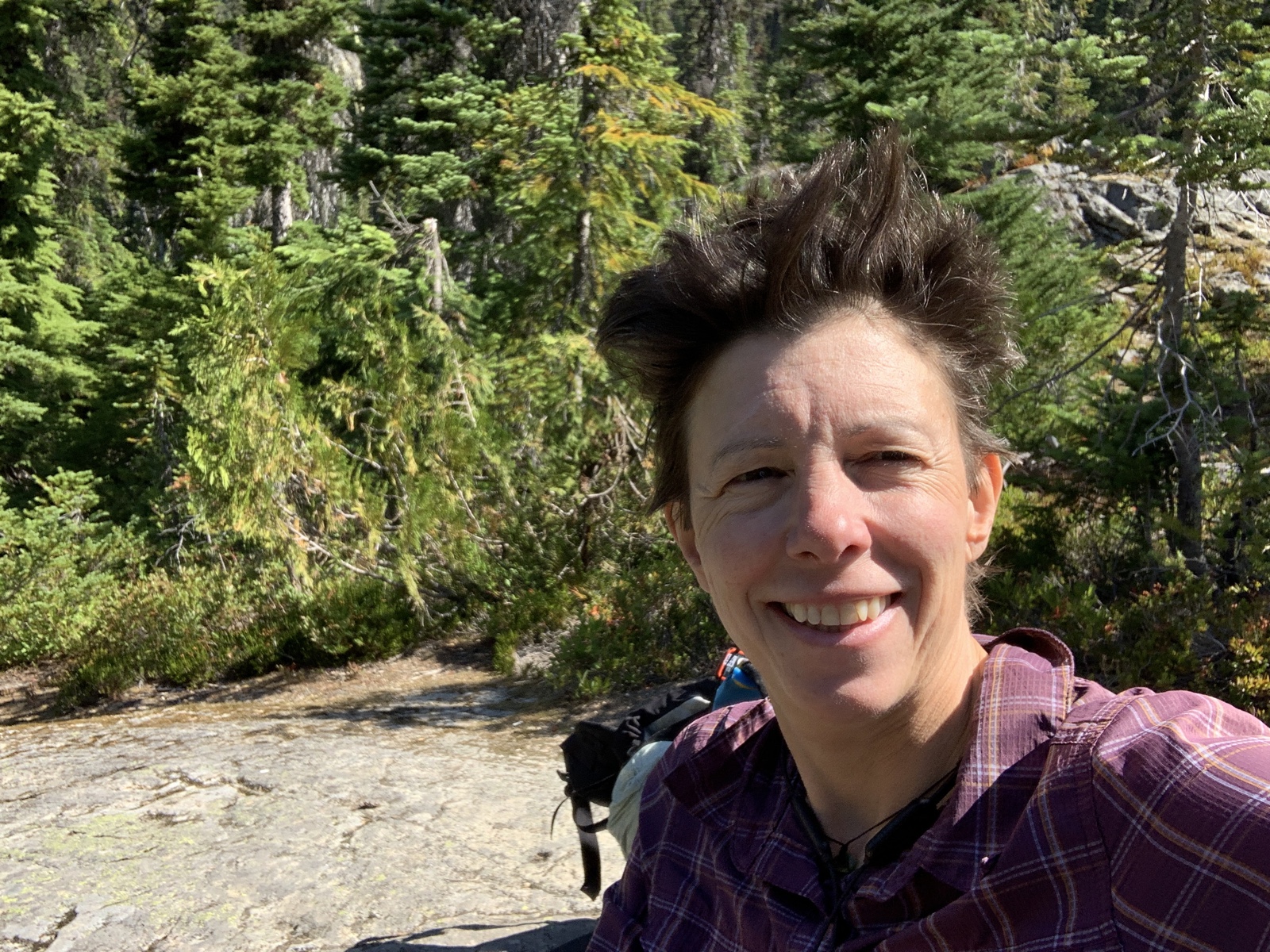 We crossed over the pass where we had a few bars of cell reception for just a few minutes. We will be checking in properly tomorrow from Leavenworth.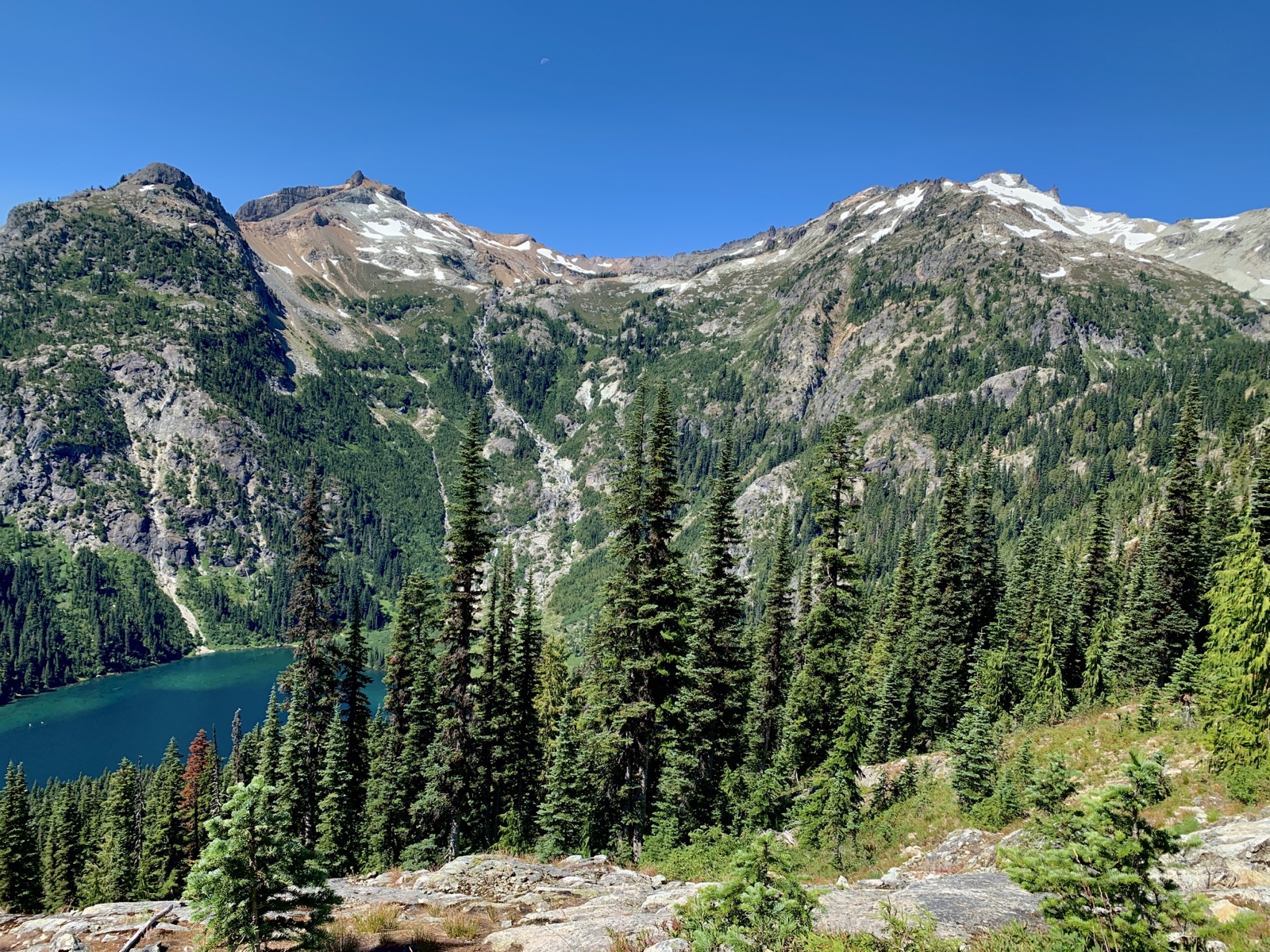 Then a steep downhill began. The trail wasn't too rocky but because of the grade, you had to pay attention. We had a major crossing of a raging stream and did this with Kasey, who we met on trail today. We hiked most of the downhill with her.
We also passed Cathedral Rock today, a major feature in this section.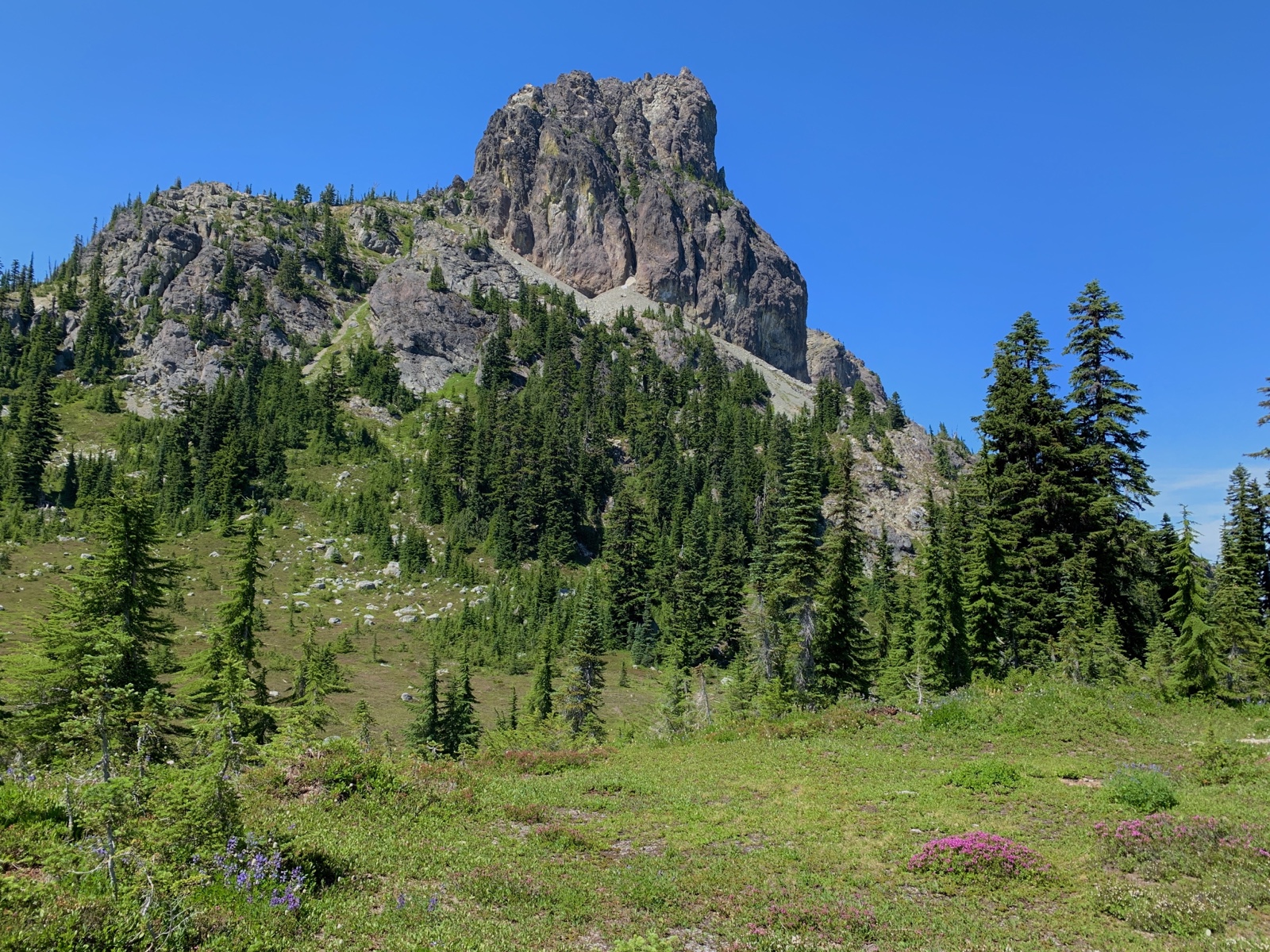 For most of the uphill we were looking at this rock and wishing we were already up there 🙂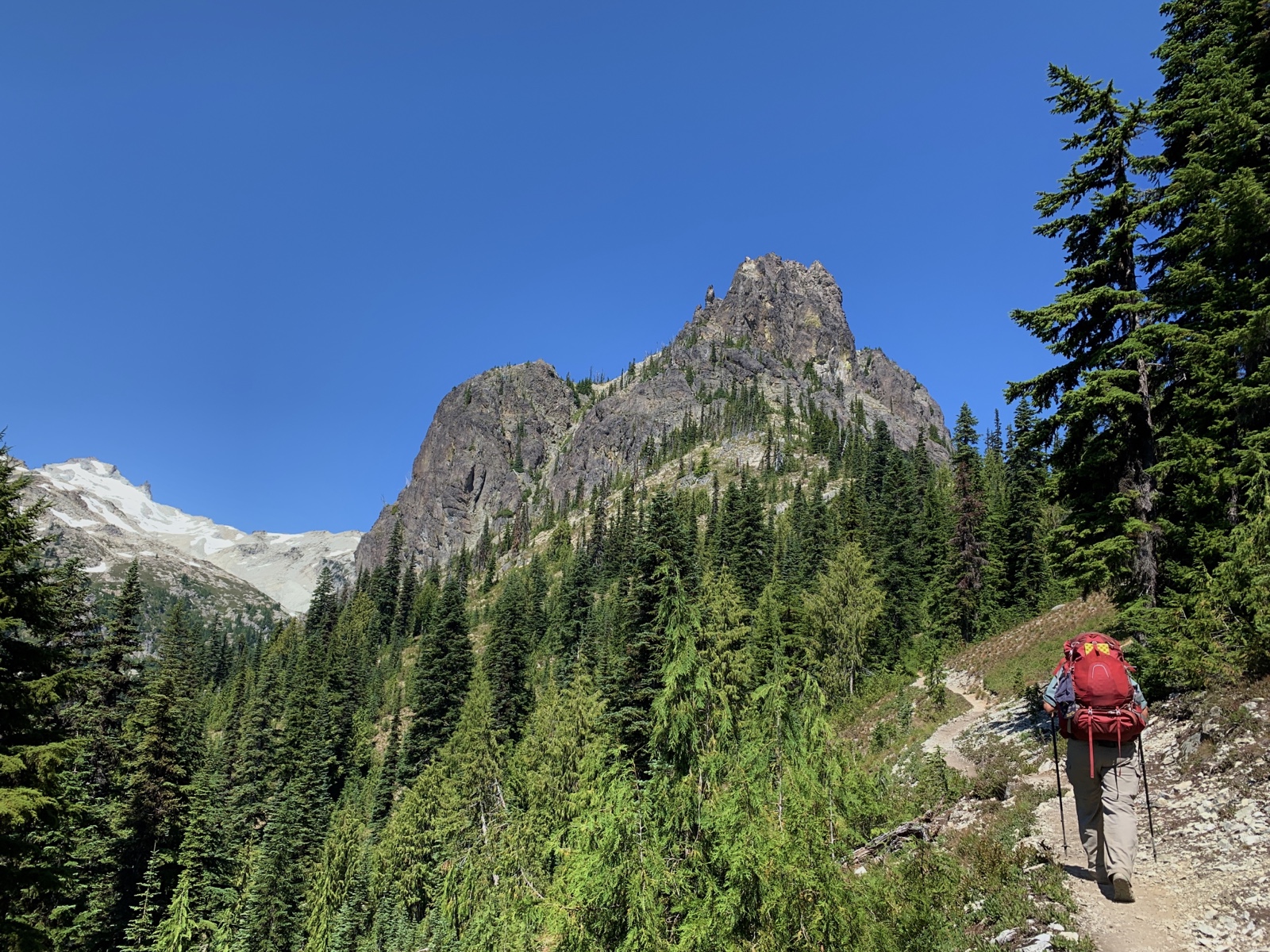 Our campsite is above a fast flowing stream, always a bonus for water collecting, dishes and washing feet! We are dreaming about tomorrow's shower and food while enjoying another nice evening in the forest (a bit darker here). We have about 14 miles to do tomorrow (did 15 today).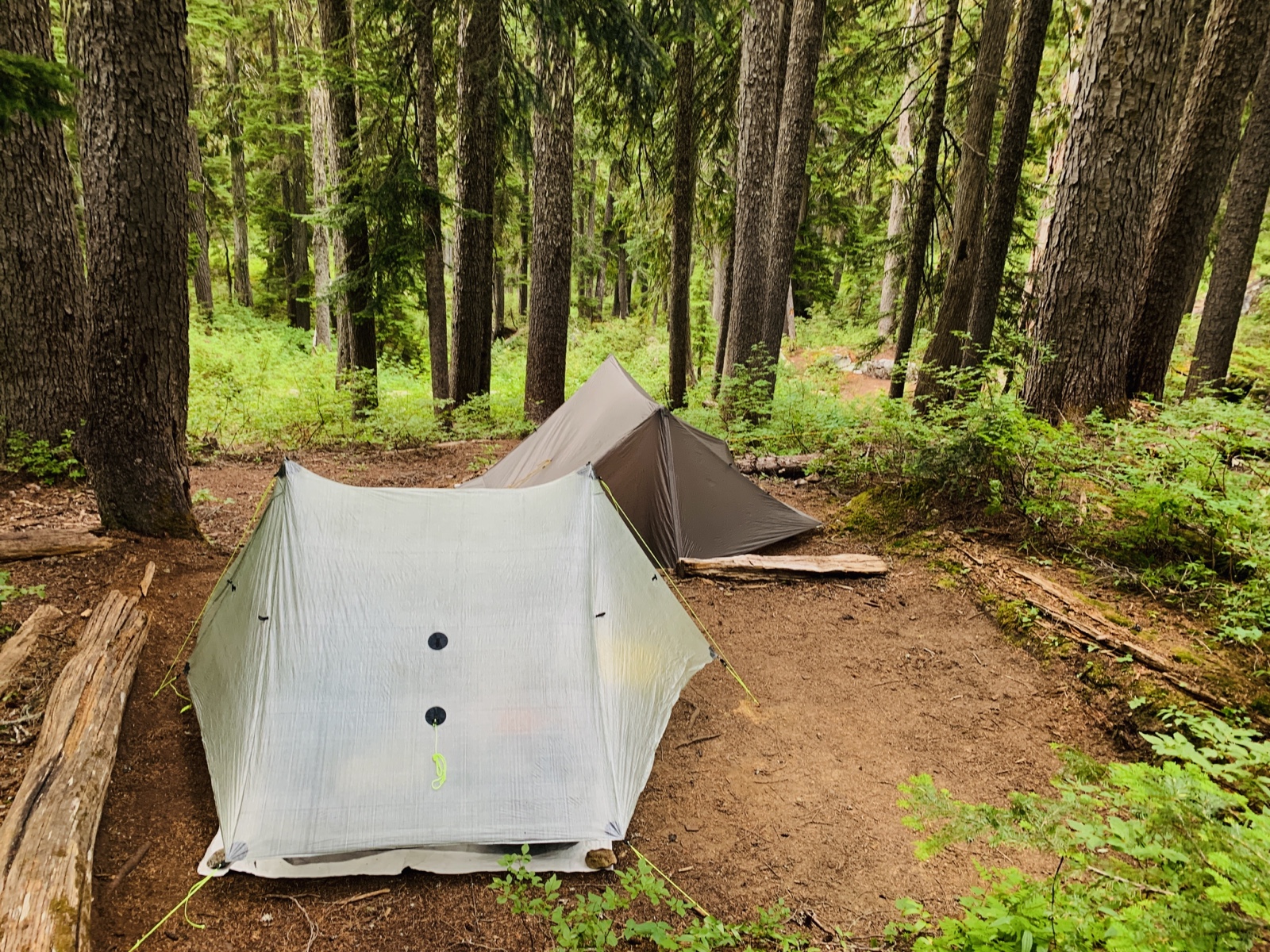 I have a feeling our thoughts tomorrow while hiking will be dominated by what food we will eat first 🙂 The campsite is actually really nice as it's above the trail and hikers can barely see us but we can see them. The creek is far enough away to not be noisy.