Hiking out to a shower and food inspired us to keep up the pace today! As always, we had an uphill to complete, climbing to Piper Pass, then some downhill miles to the turn off we were taking down to Surprise Lake.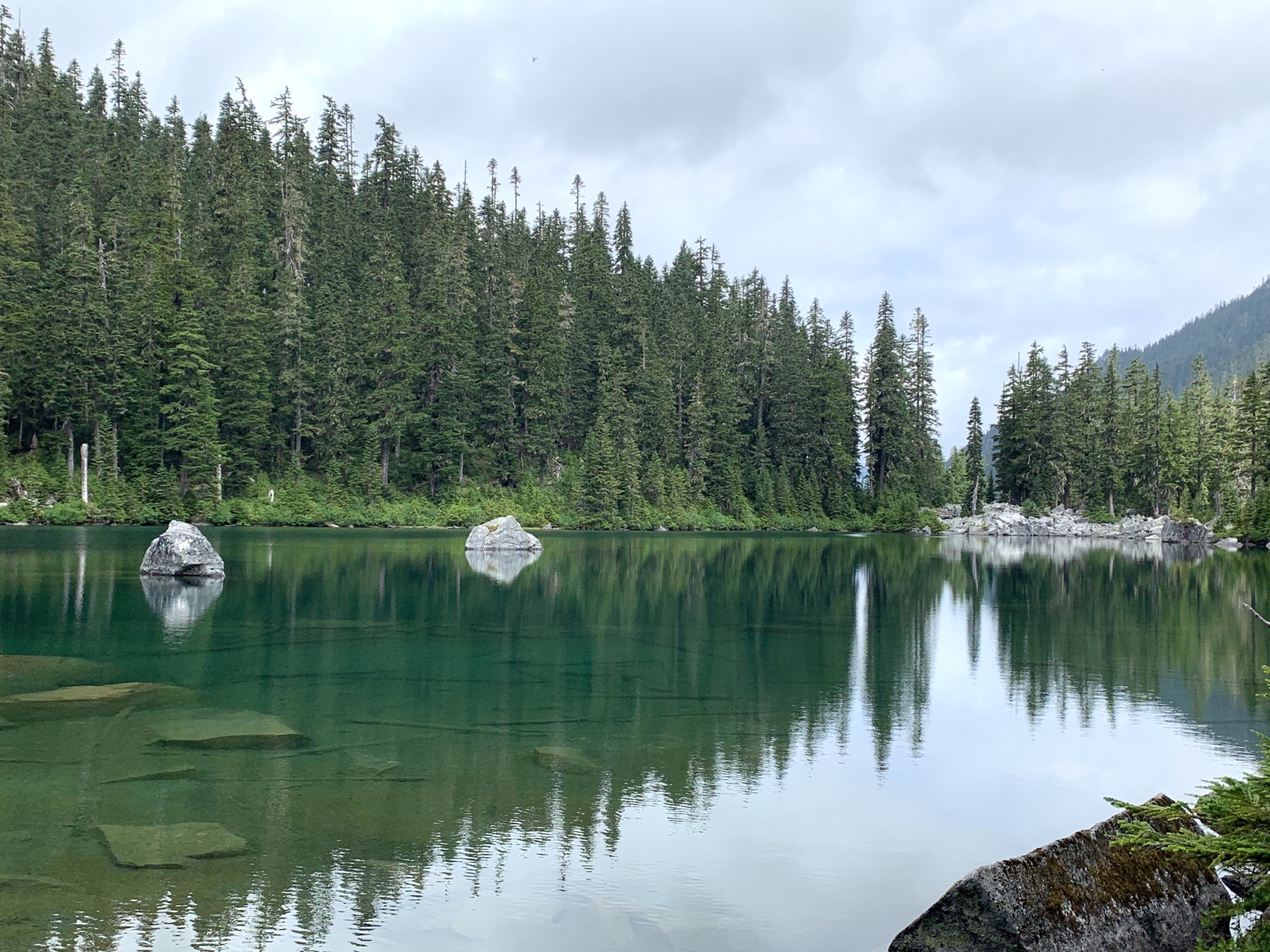 The day started overcast but cleared around midday. The views from the pass were spectacular 😂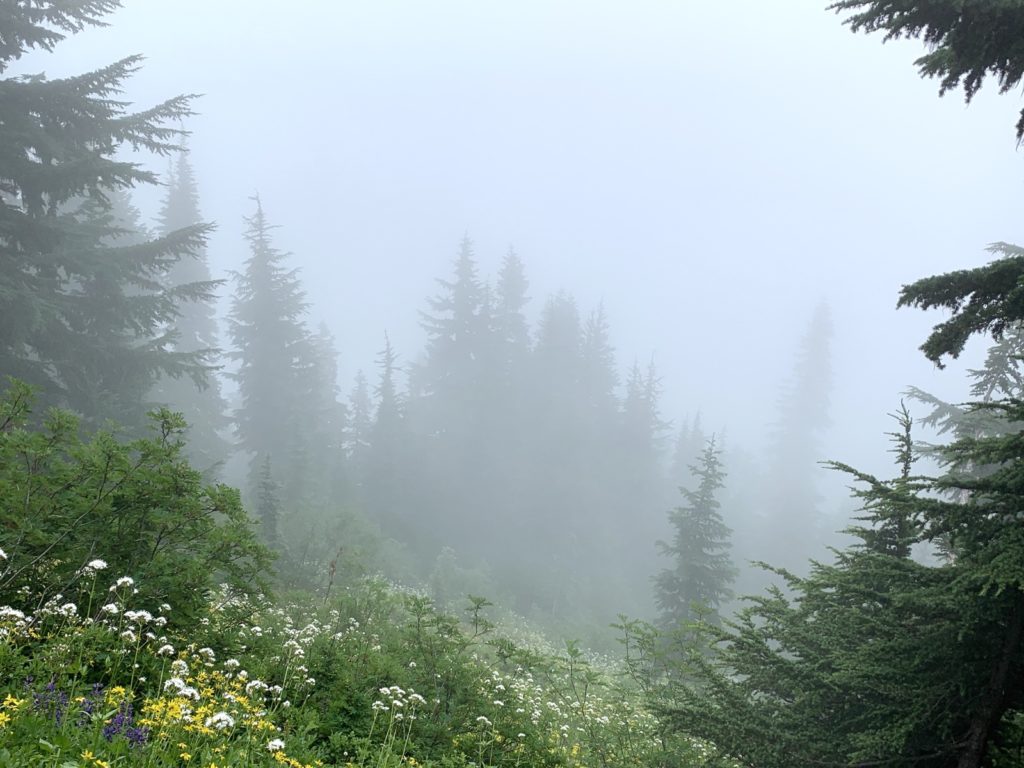 Before getting to the junction we had some rocks to navigate on the PCT …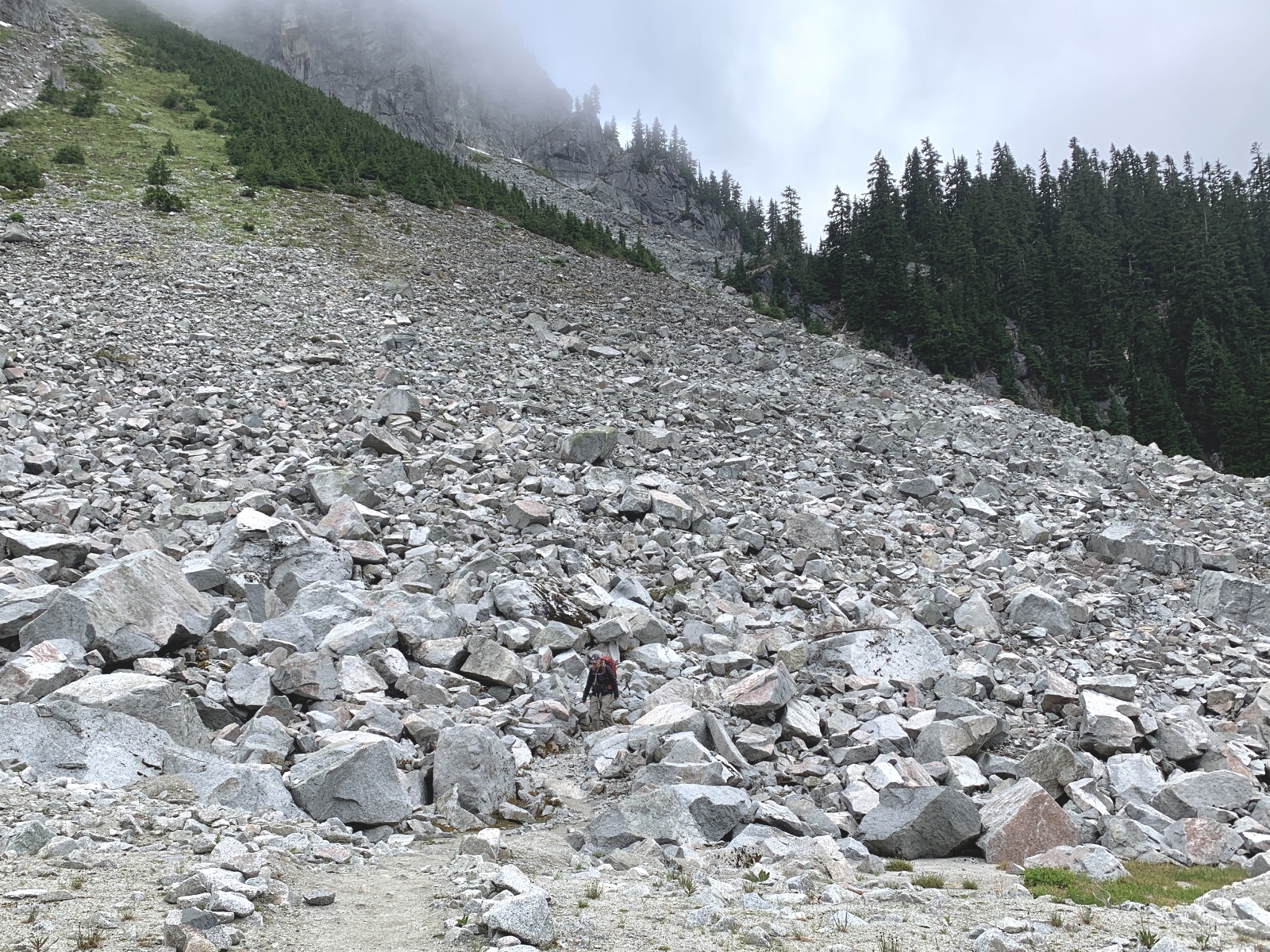 The Surprise Creek trail was surprisingly steep and technical, and we had to pay close attention to every step. We were amazed that most of the day hikers we saw on this trail were 60-70 years old – not an easy trail at all. We dropped from 6000ft at Piper Pass to 2200ft at the Highway.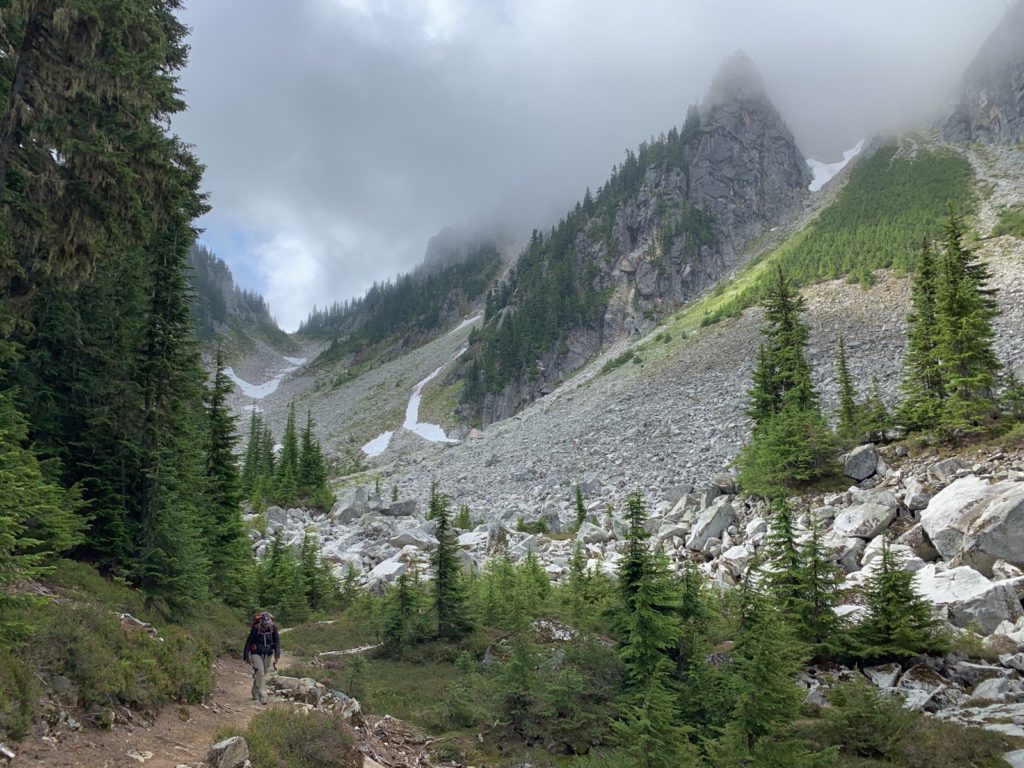 Towards the bottom the trail flattened and had some steps and bridges.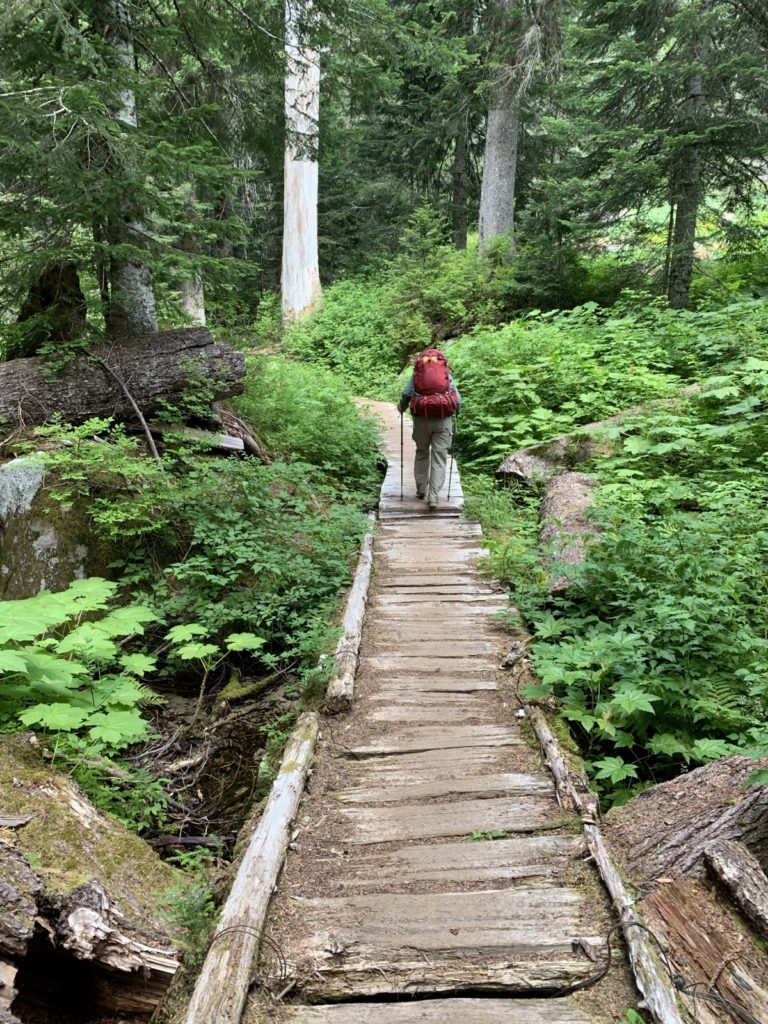 At the end of Surprise Creek trail, we arrived at Highway 2 after crossing the train tracks. Since there wasn't any space for cars to pull over, we walked 500m to the Interpretive Site down the highway. There a major search & rescue operation had just ended and the team was leaving. The lady that handles the search dogs had told me she was going west towards Seattle but then offered to take us (east) to Stevens Pass (for easier rides to Leavenworth).
Once there, it only took a few minutes to find a lady who had just finished hiking, and she changed her planned route home to drop us in Leavenworth. Here's something I learned on this trip: Every Subaru helps a hiker! Also, she works at the UW lab that does all the Covid testing and gave us some great insights. She's definitely very busy right now!
As for the search & rescue operation: 4 teenagers had set out to explore a nearby ghost town but missed it, hiked further and had to spend the night outside. Their parents alerted the authorities and they were first looking in the area the kids had planned to visit. However, the police also put a tag on their phones which meant that when they got cell service (which is spotty in that area) it displayed a message that asked them to click a button which then sent their location to the search team. They did once they connected and were picked up. Cool 😎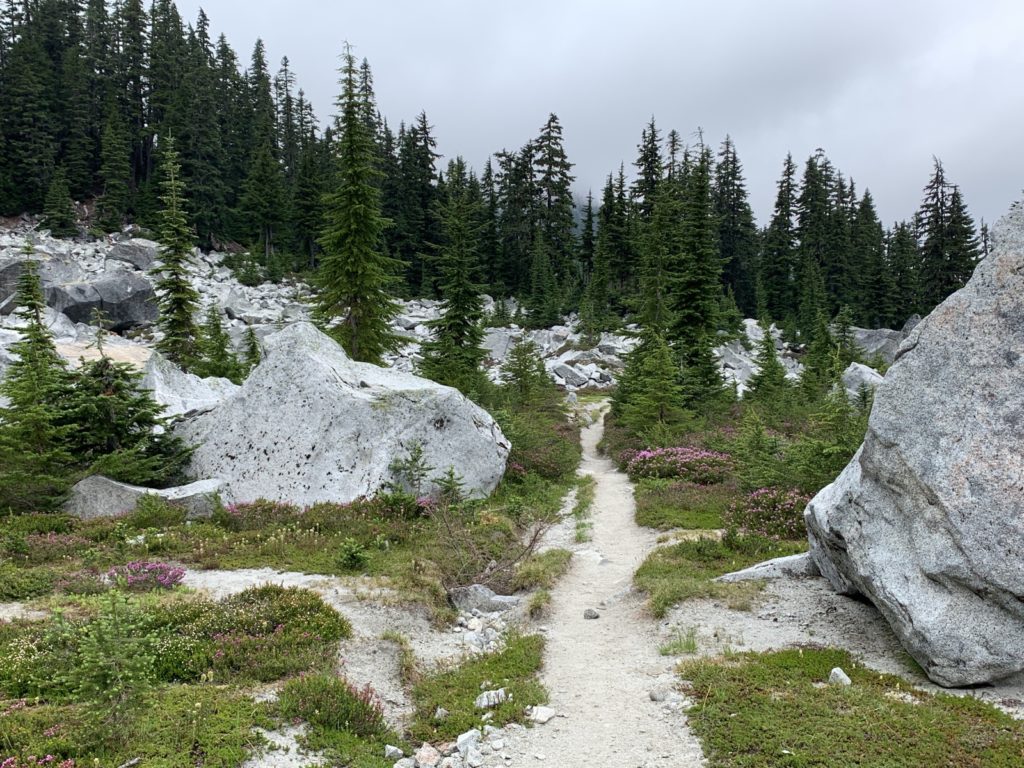 In Leavenworth we checked into a hotel and ignored everything else to get food first. Pizza, bread sticks and candy from the gas station. It felt good and there isn't much left … but I'm already looking forward to the coffee in the morning! We are taking a zero tomorrow to resupply, pick up mail and eat pretzels 🥨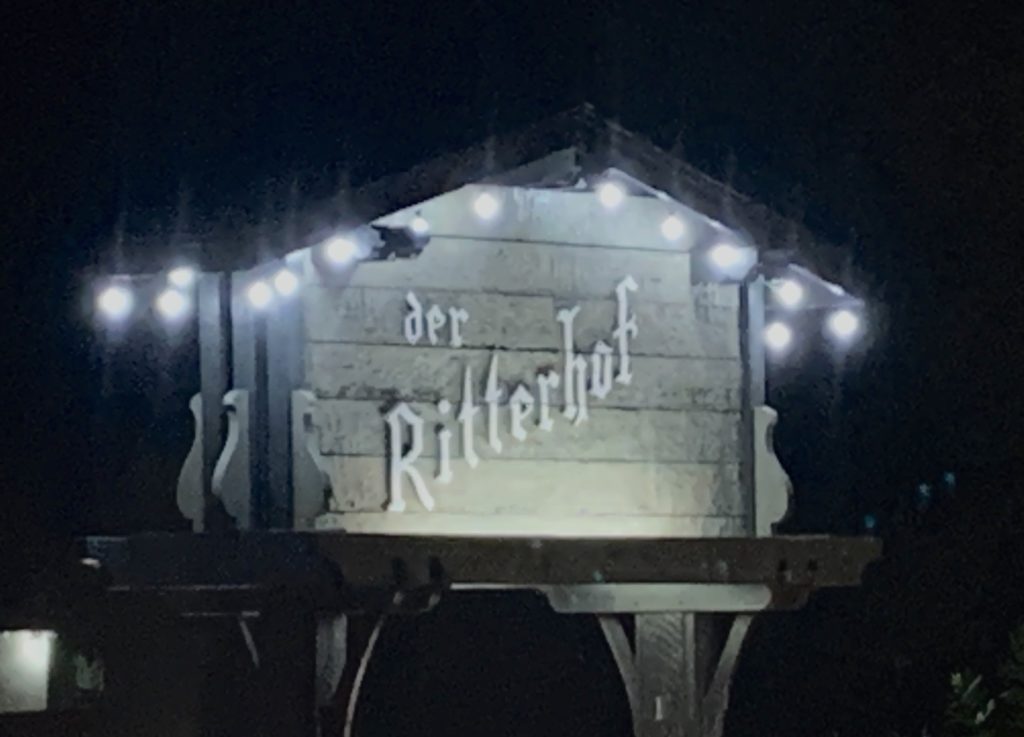 Leave a comment if you can 💕