Leaving our cozy room at Der Ritterhof wasn't easy but Stehekin and the border are calling. We have about 85 miles to hike to Stehekin where we will meet up with my friends. I'm excited to be back for my annual pilgrimage to one of my favourite places, just with a lot more miles hiked to get there this summer!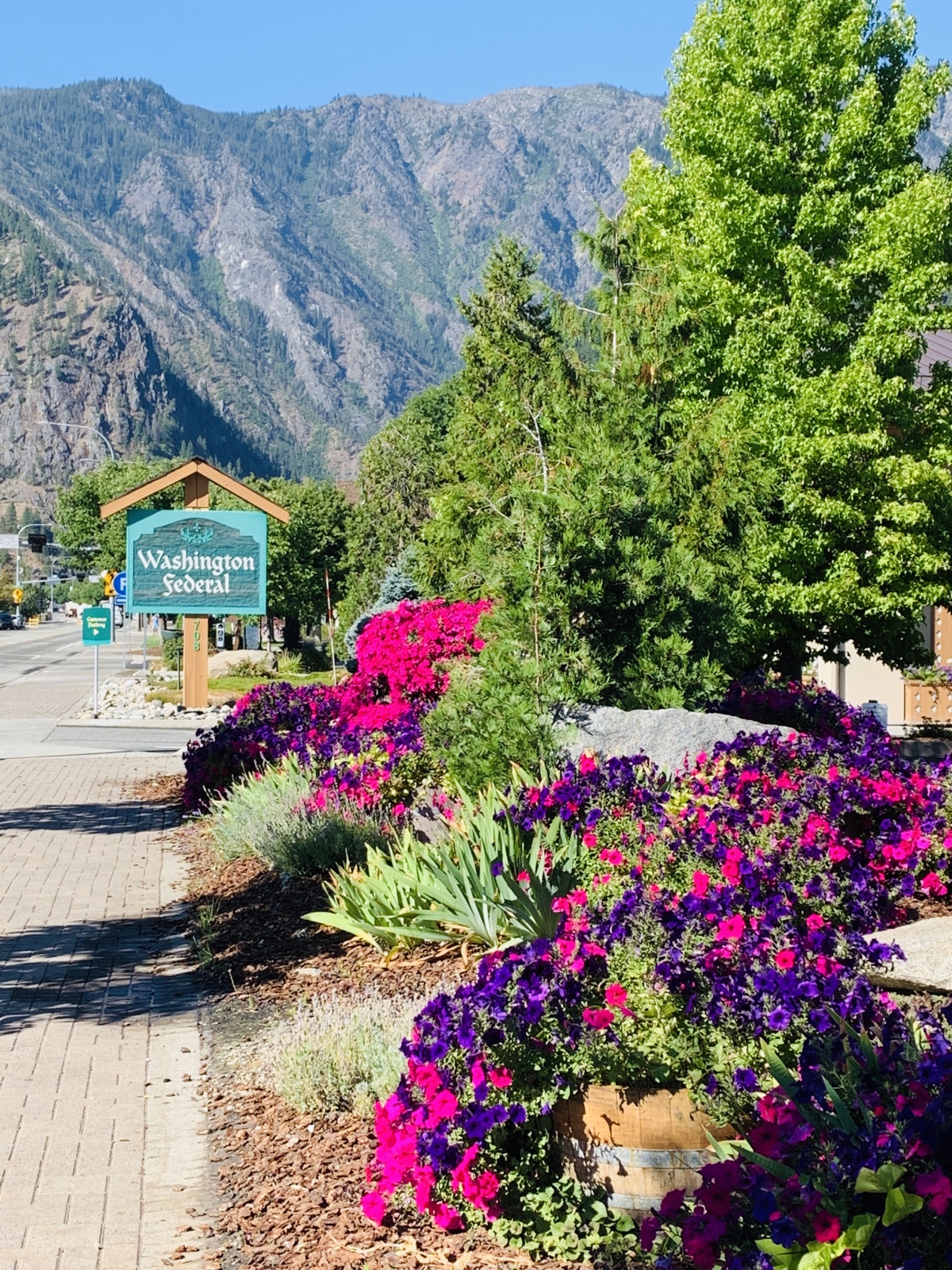 After a last run to the post office (to mail some bulky items rather than carrying them the rest of the way), we shouldered our heavy packs that now have food for 6 days loaded again. That makes a big difference in comfort for me … my shoulders hurt at this weight while they are mostly fine once the food weight has gone down. I hope that Pam (massage therapist) can fix the shoulders when back in Kelowna!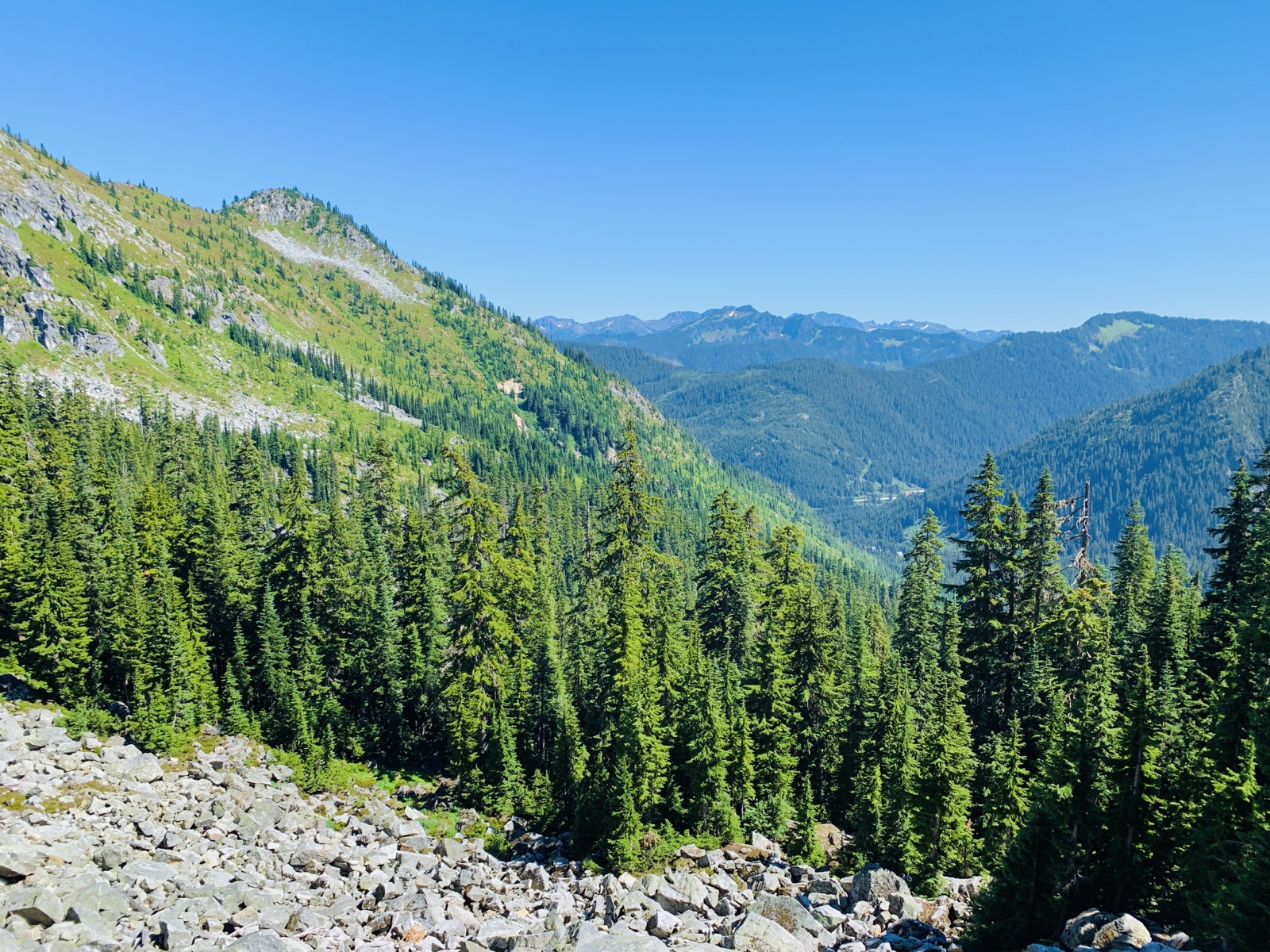 We positioned ourselves at the end of town to stop any of the cars going towards Stevens Pass. However, in areas with mostly tourists it is much harder to find a ride! One guy stopped but only had room for one person. After maybe half an hour of trying, "Trash Monkey" (trail name) pulled over and drove us up. He lives about half way up the pass, works at the ski area there in the winter and attempted a PCT thru hike last year (he bailed in the Sierra). We had a good chat about gear, trail food and more!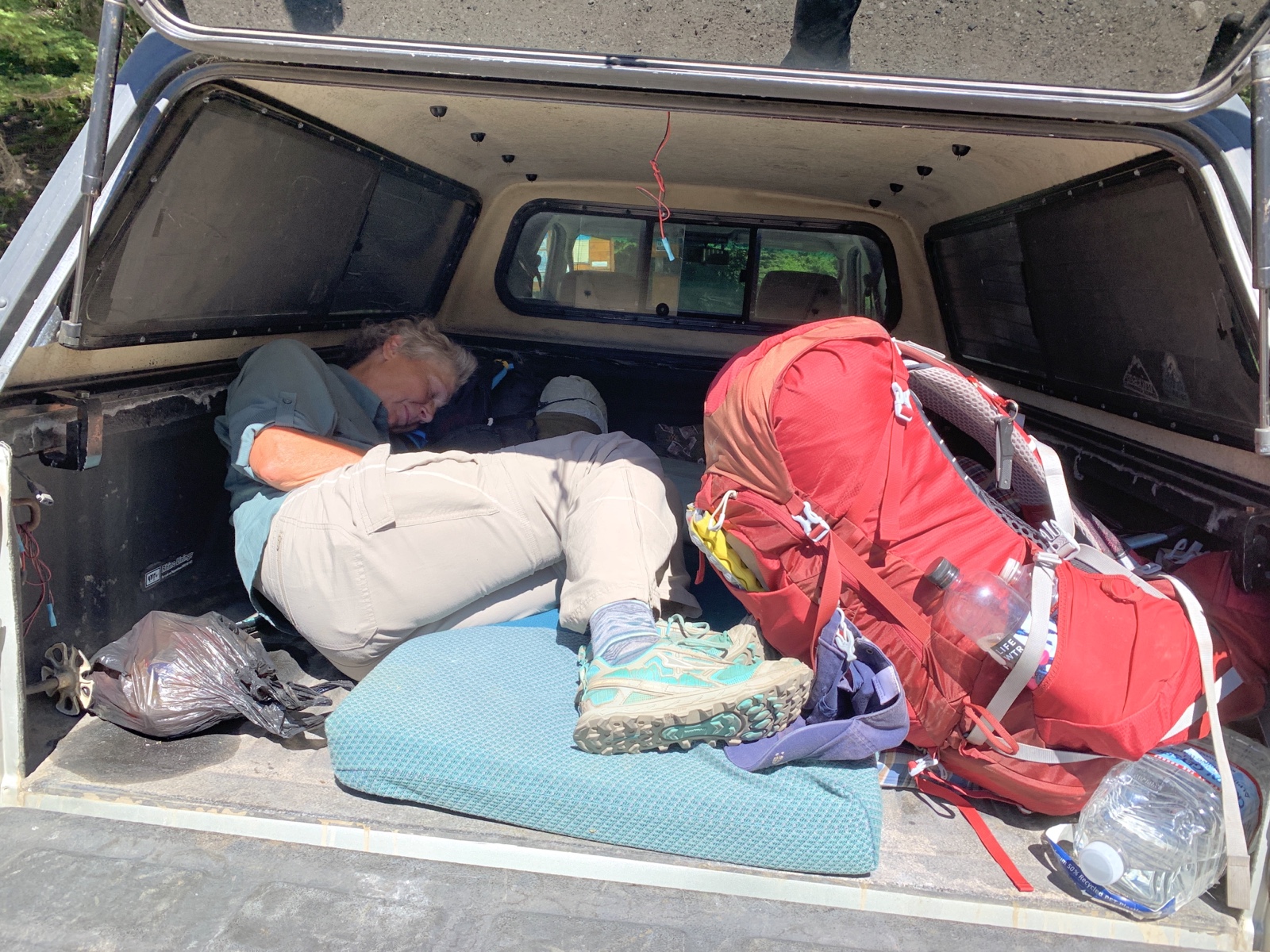 We hiked, of course mostly uphill, for almost 10 miles to Lake Janus. The first lake, Lake Valhalla, was busy with people and even inflatables on the lake … and very bad mosquitoes at the campsite. We thought we were done with these 🦟 since they have really mostly disappeared.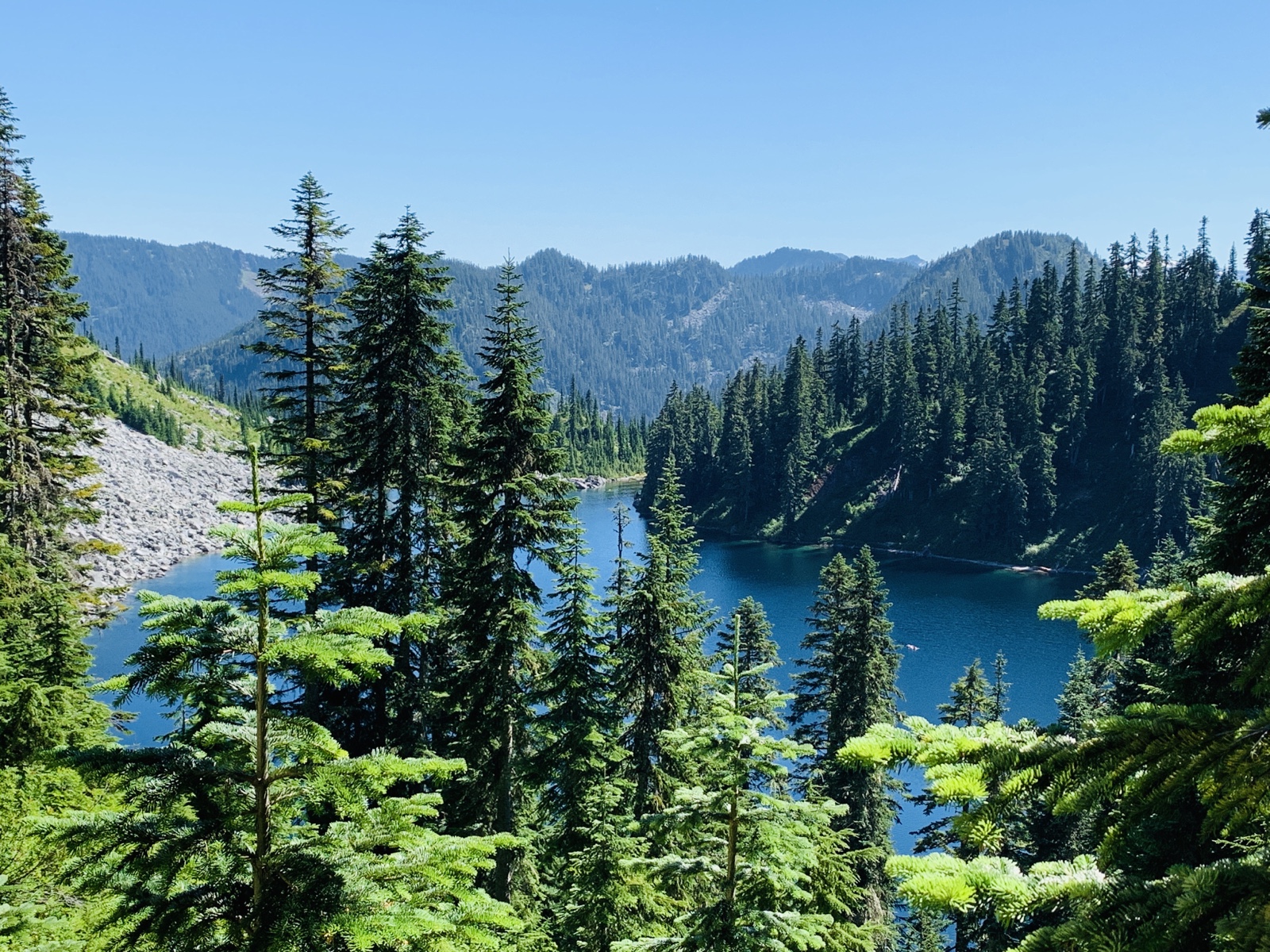 So we moved on to Lake Janus and couldn't be happier. We have it mostly to ourselves (there are people on the other side), it is warm and sunny, almost no bugs, flat sites and even a toilet somewhere up trail (we saw the sign, not checked out yet).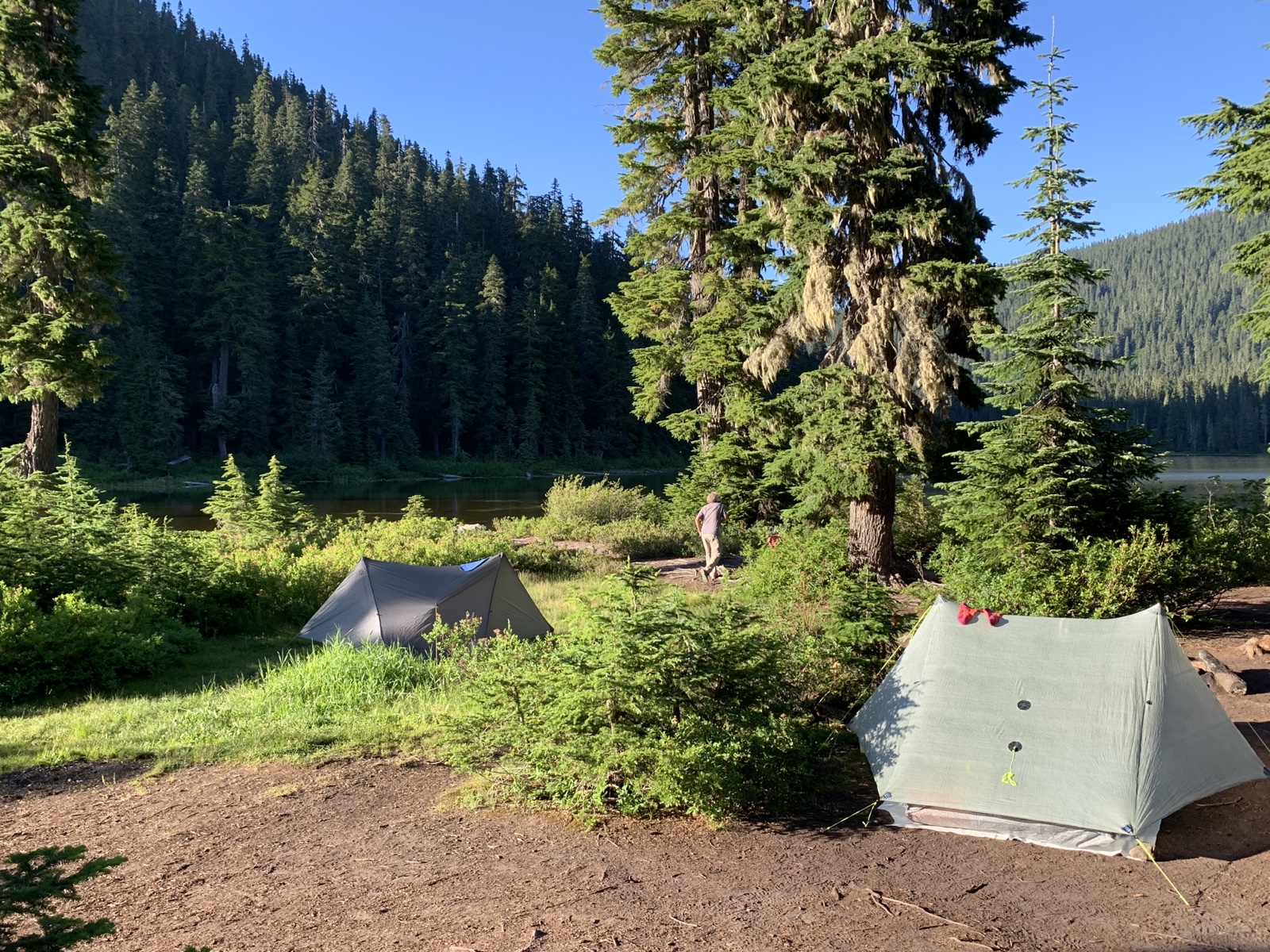 Tomorrow and Sunday we have full days ahead of us with 14-15 miles to cover each day. Hopefully the ups and downs won't be too bad … with the heavy pack that wears me out quickly!