The beautiful campsite by the lake came with the price of a really wet tent in the morning – that was expected so close to the water. But it was a lovely morning and we only left close to 8am.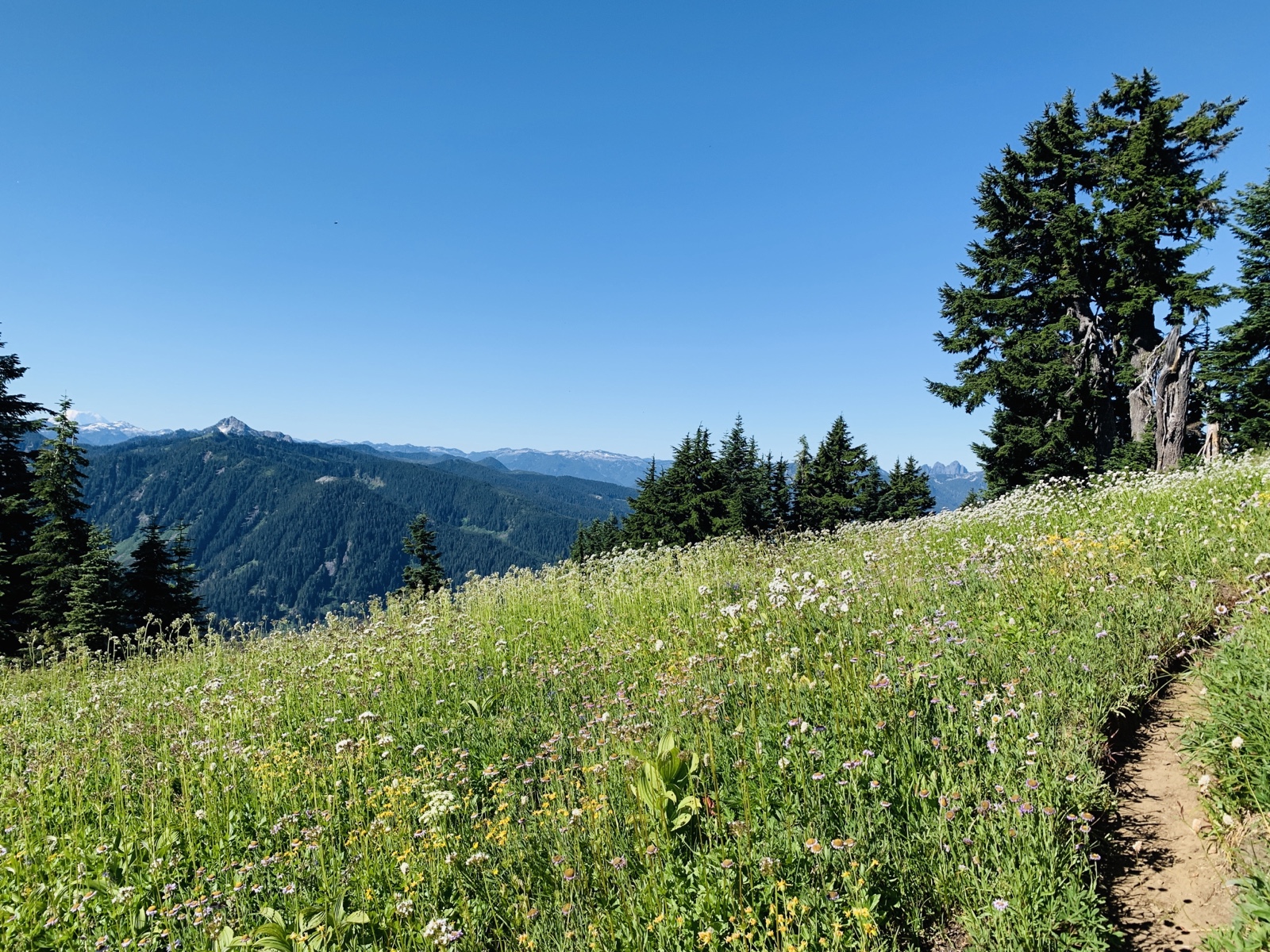 By now we are used to the morning uphills, which in today's case were followed by quite a few afternoon hills. It was a very hot day and whenever we had stopped, cooled down and dried off, the sweating started again. We have left a lot of drops of sweat on the Washington trails already 🙂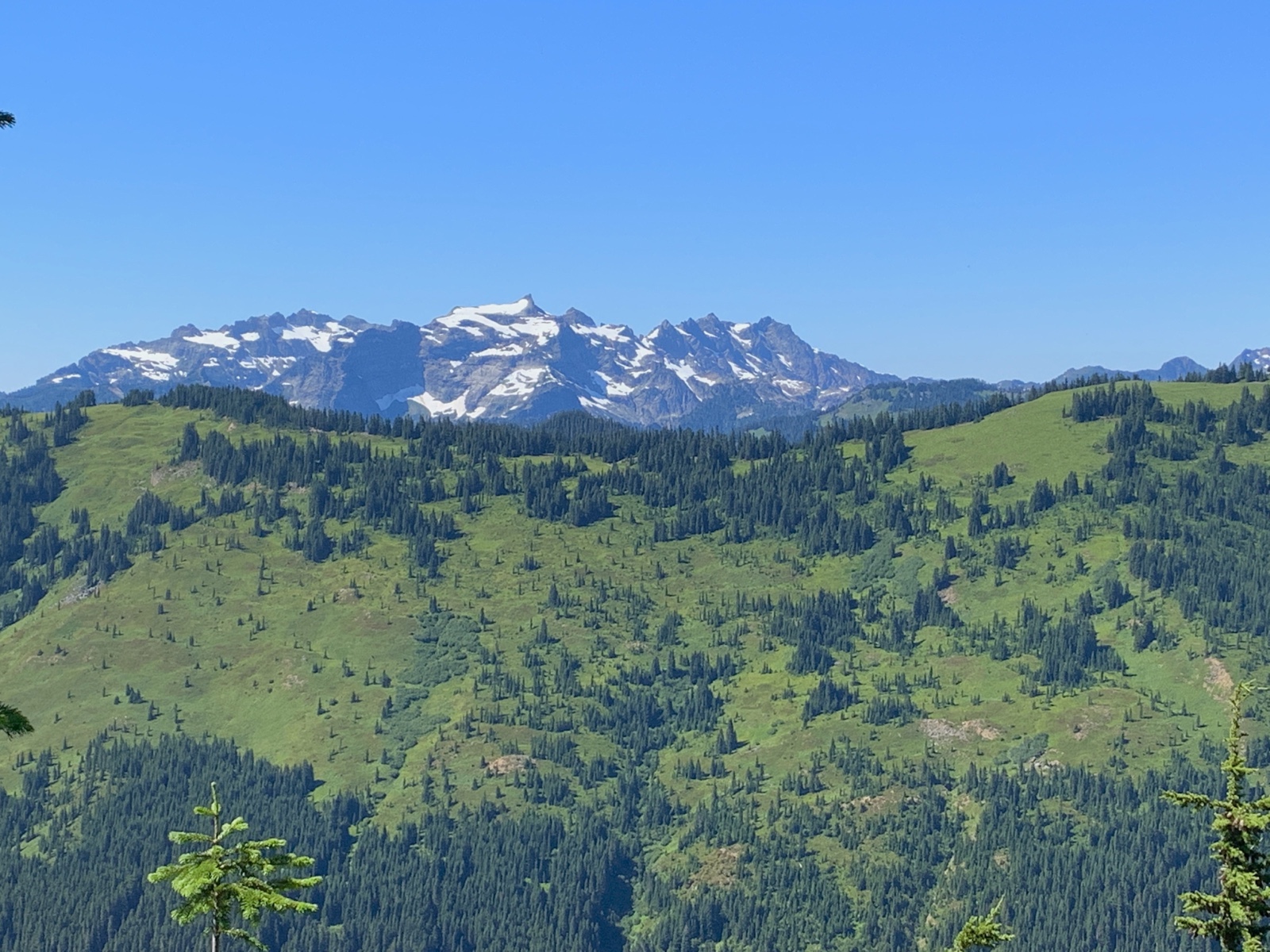 We also spent time in the forest and there is still the occasional log to climb over. At the high points we walked through flowers with views of Glacier Peak and lots of other mountains around.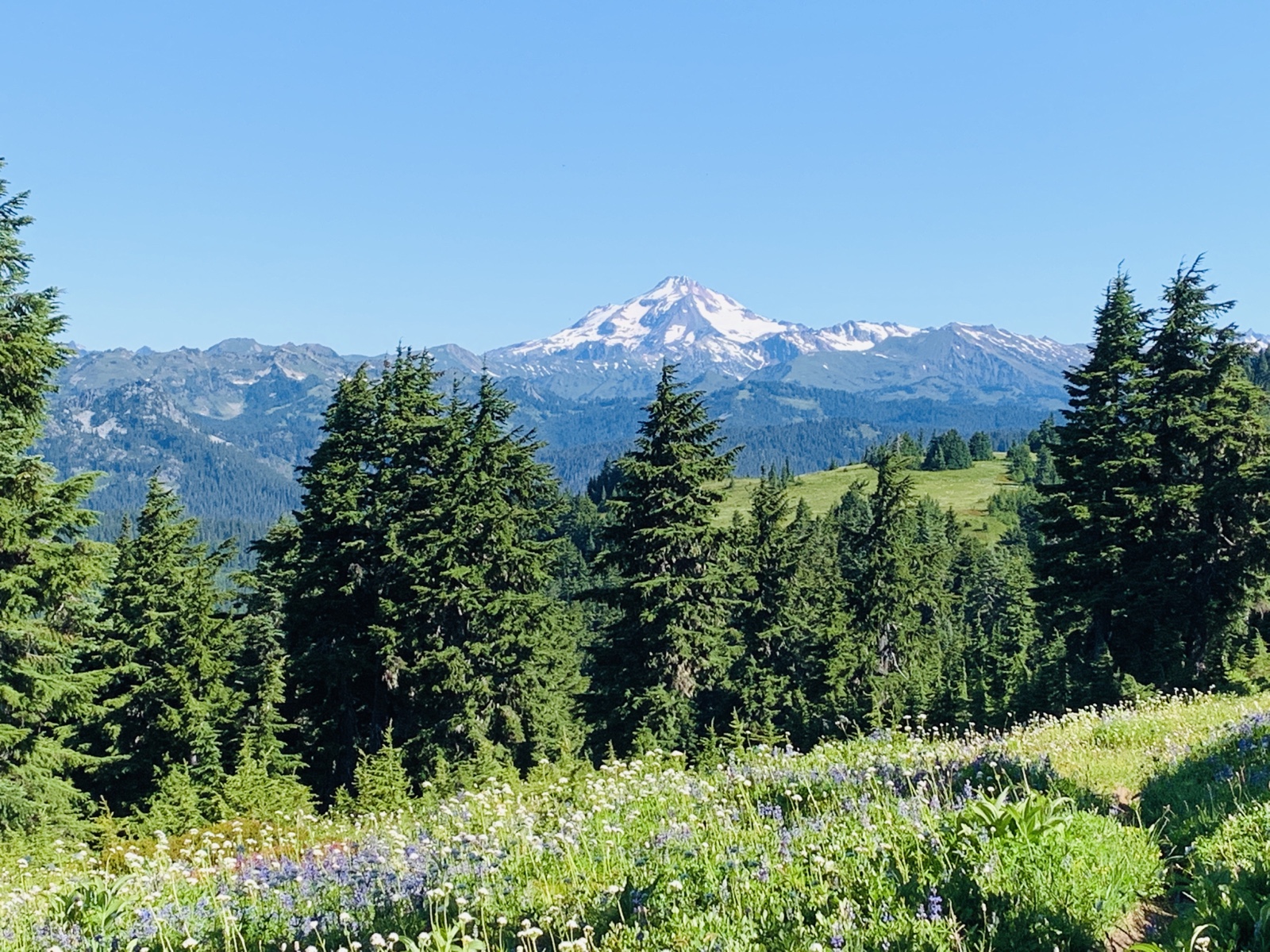 Later in the morning we stopped to dry our gear. It was a lovely high meadow with open views to all sides.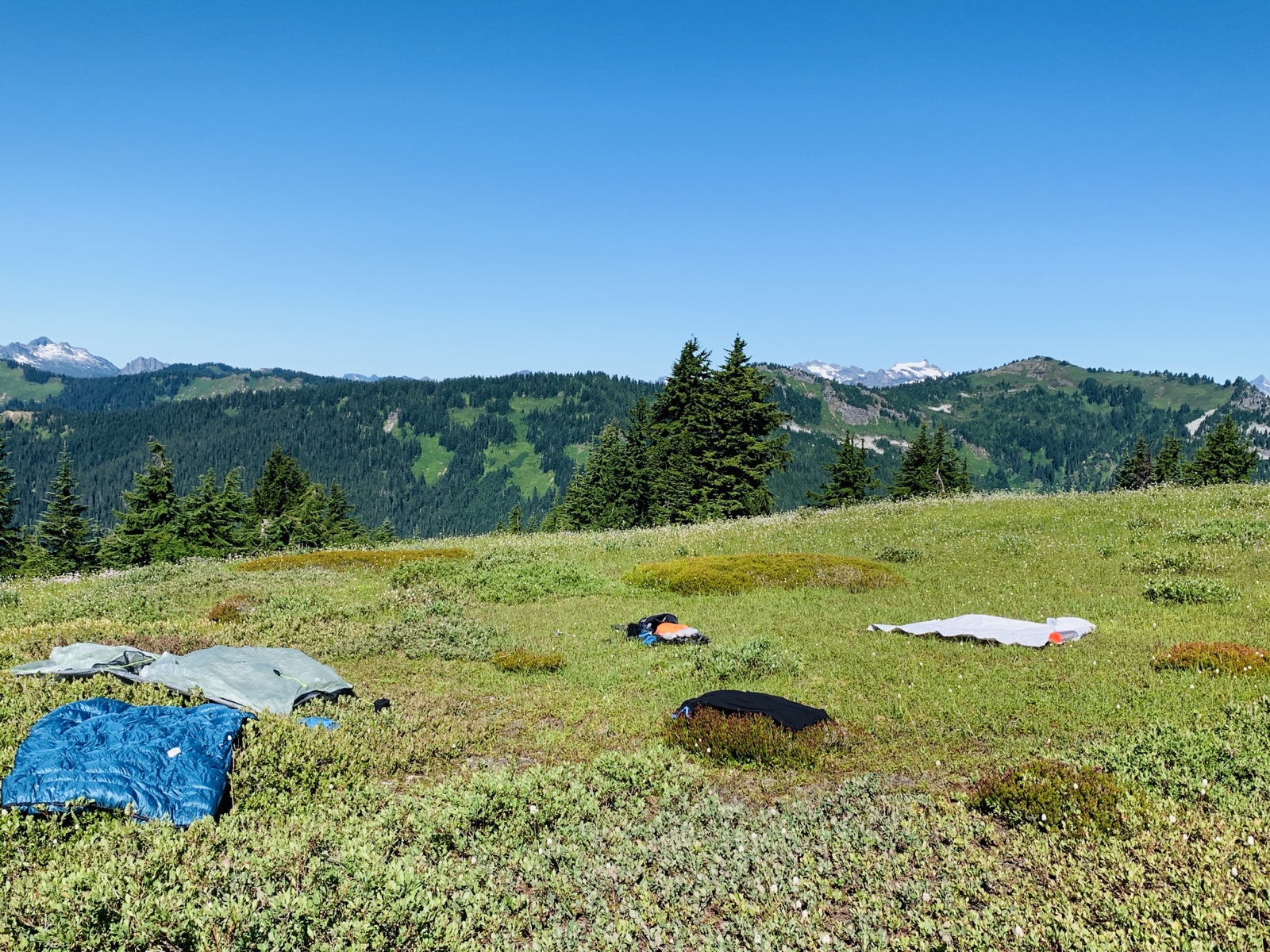 We also refilled our water at Pear Lake which was gorgeous. I could have easily enjoyed a nice nap there!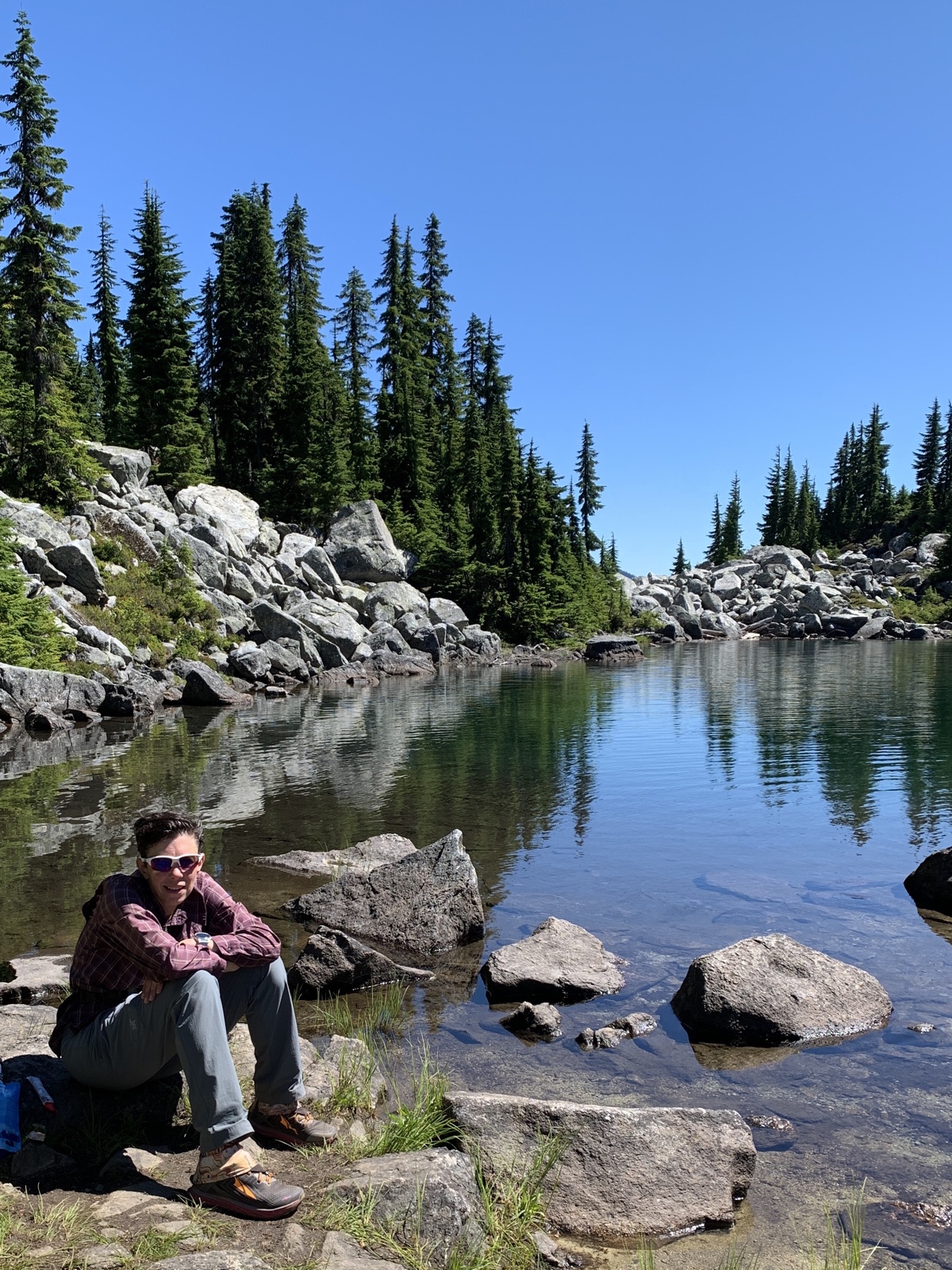 The view to the North continues to be dominated by Glacier Peak.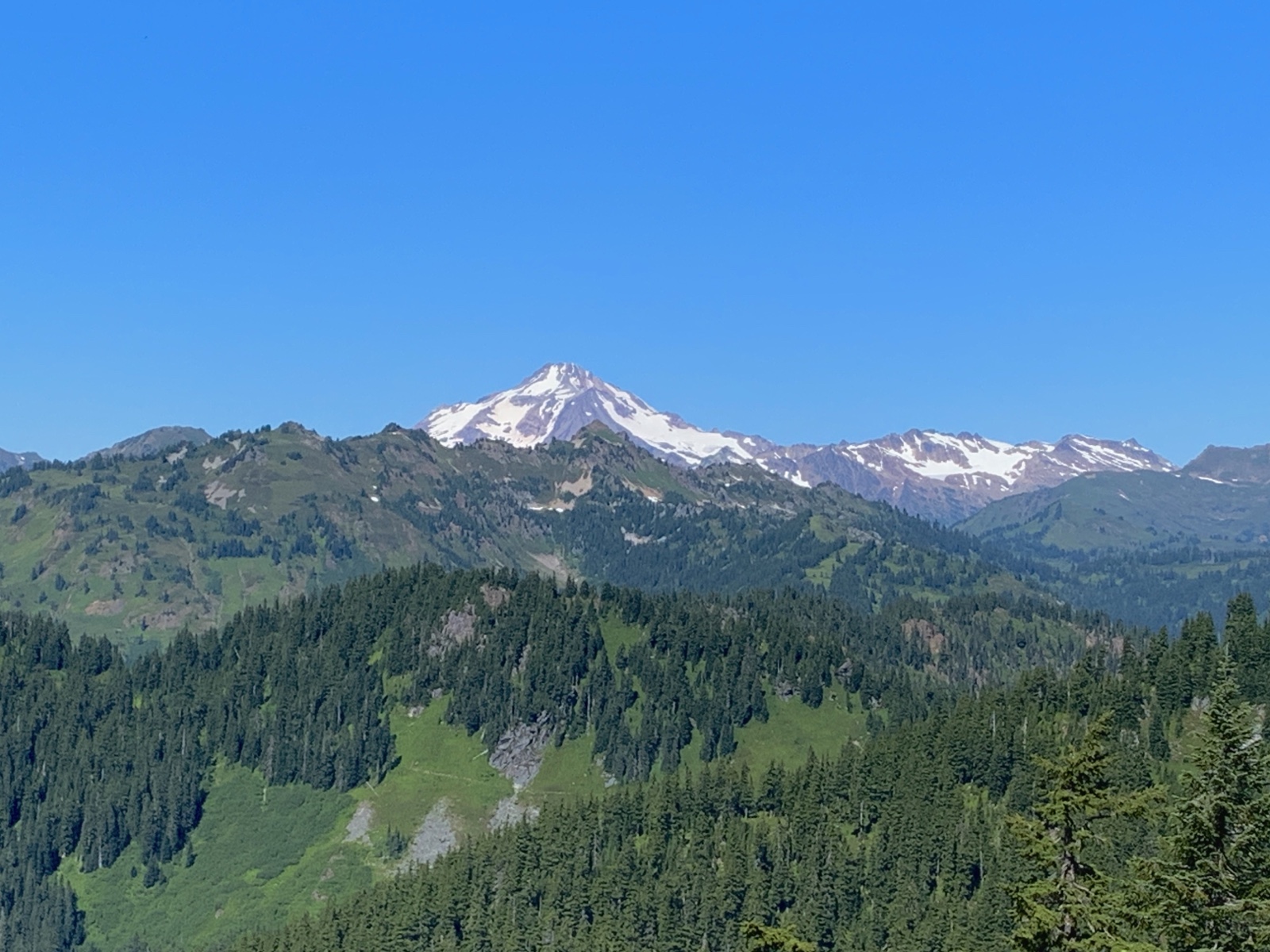 We walked 15.5 miles today and it got very tiring in the afternoon, due to the heat. Exposed steep climbs through rocks or large bushes with a steep drop to the side of the trail drained our energy. And tomorrow is supposed to be even hotter …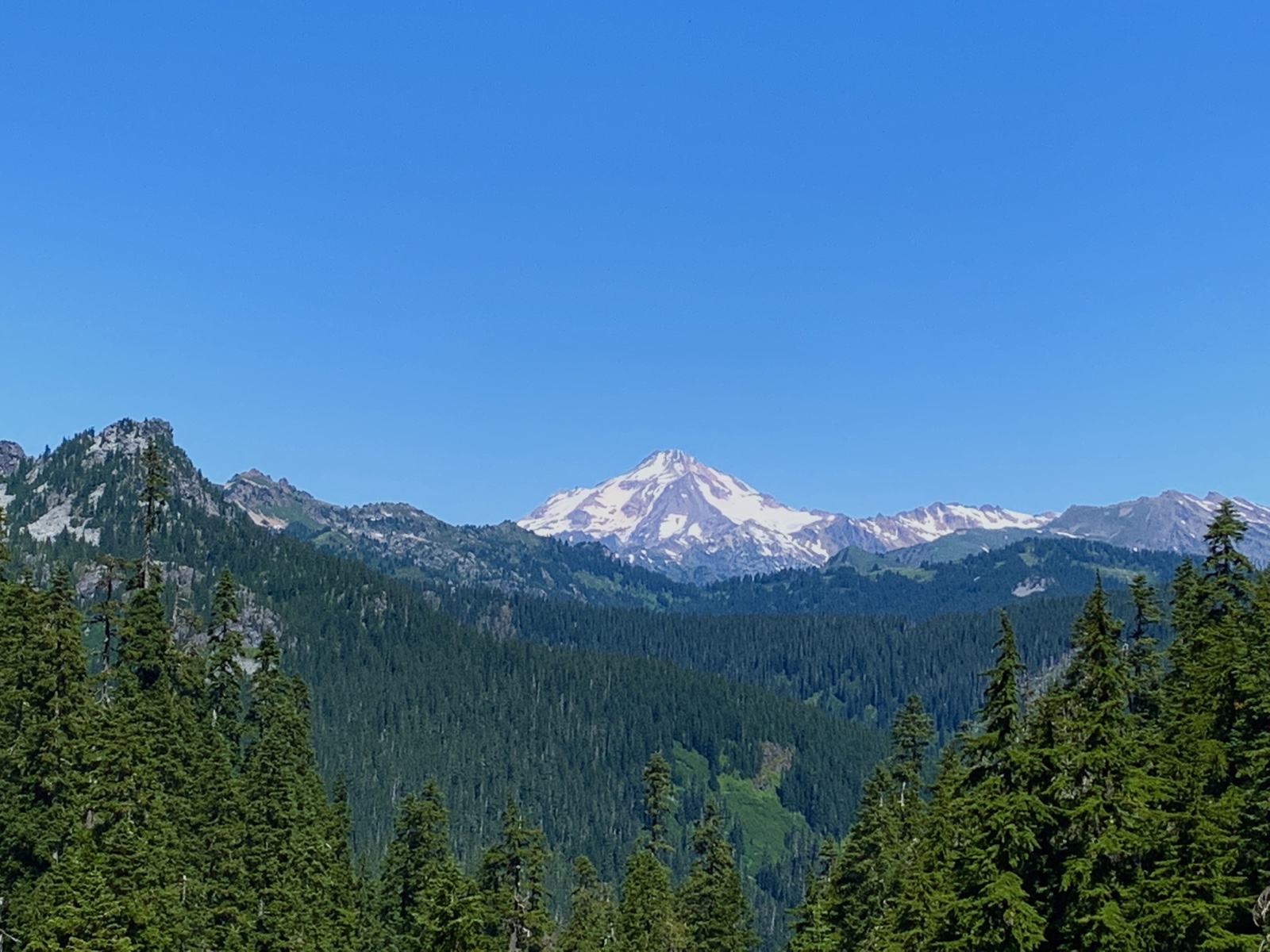 We made it to Pass Creek and are sharing the area with maybe 6-7 other people. The tents are very spread out and we aren't really close to anyone.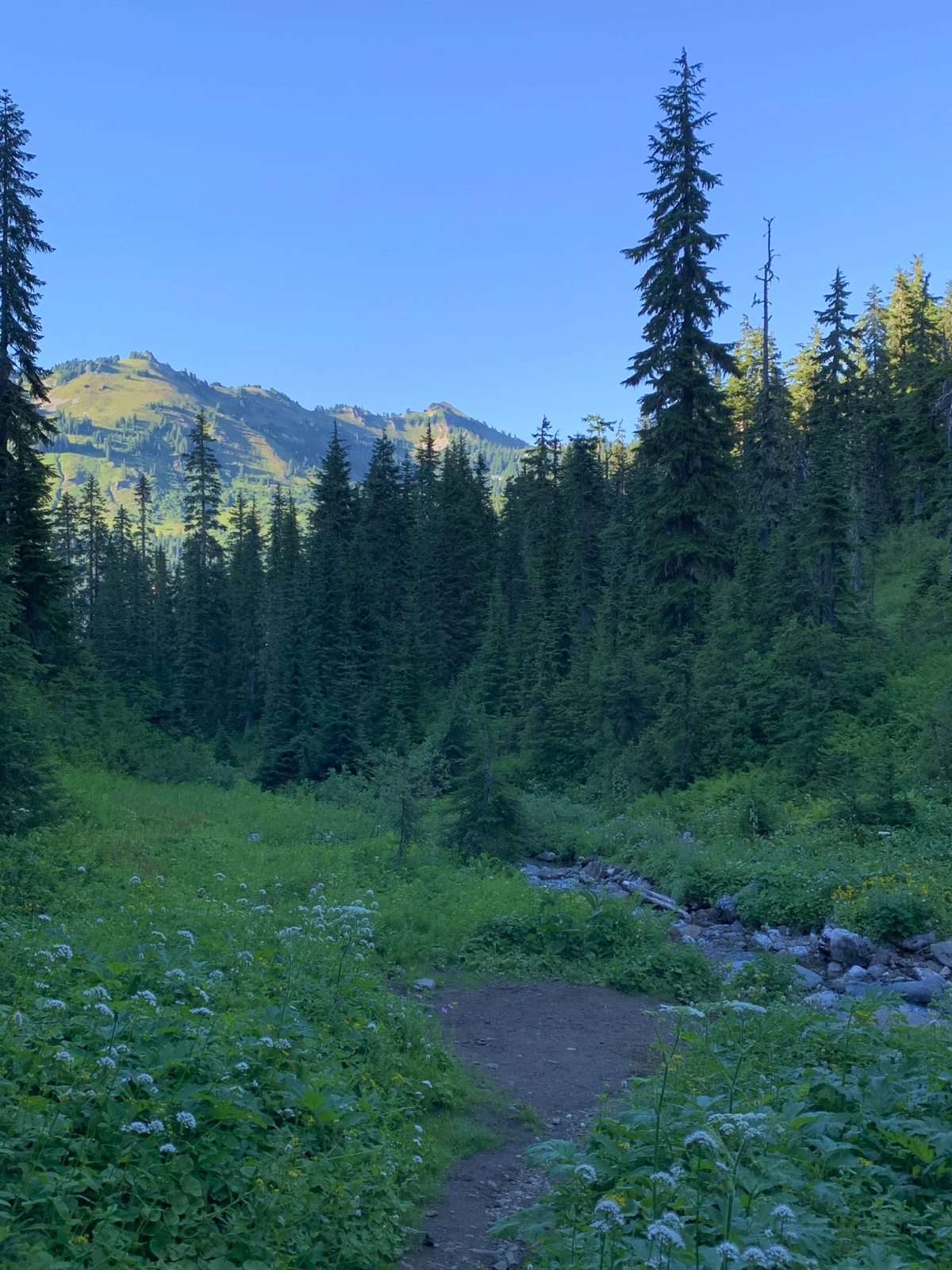 Tomorrow we have 13 miles to the junction with the North Fork Sauk, where we will camp and start the descent to the trailhead on Monday morning.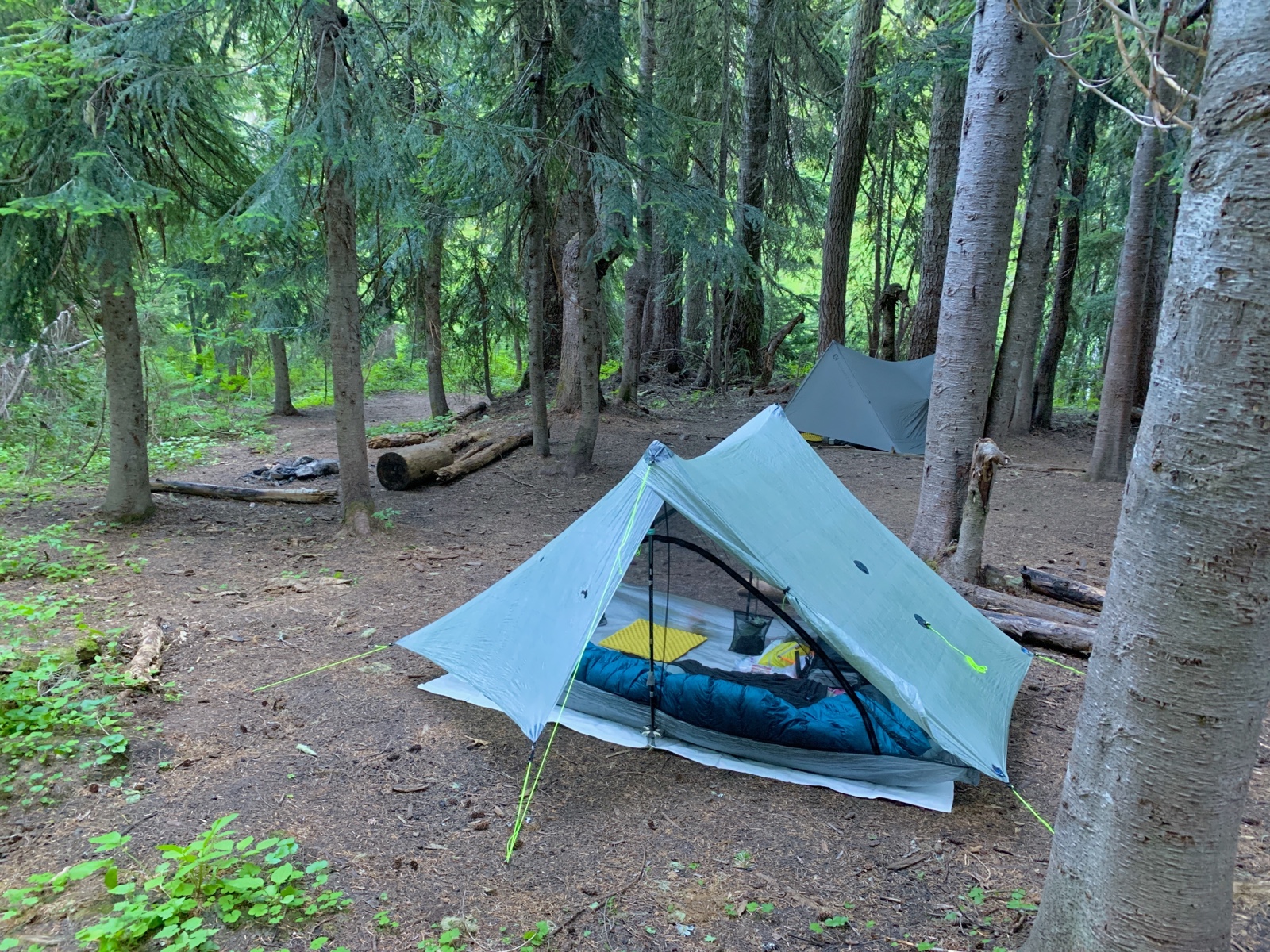 Random observations:
There is a lot of plane traffic over this section of the PCT! The proximity to Seatac maybe? From commercial airplanes all day, to stuttering single engine planes crawling over the mountains in the middle of the night, to the fighter jets, sometimes super low and loud!
This section, while not in the National Park yet, has pit toilets for almost all the established campsites 👍🏻
The hikers I met in OR and CA were mostly Caucasian. WA shows a lot of diversity on its trails, with people of colour making up more than half the hikers we encounter!