15 miles from the border! Everybody I met today is either going there or coming back. Many happy faces as there are more thru hikers around now who have accomplished their goal (and are hiking back to Harts Pass to exit).
It was a chilly morning at the campsite near Harts Pass … and quiet once all the cars coming from Slate Peak had left (it seemed that most were there for the sunset … after the sun went down I heard the traffic on the road for a while). I started hiking in my coat which doesn't happen very often but the shade was especially cold!
There were good views, as always, but also forest sections today. After an initial climb it was undulating and then steep downhill to Holman Pass. I camped there with Keyla last year so it was fun seeing it again, coming from the other side (last year we did a week on the PNT, Ross Lake to Oroville).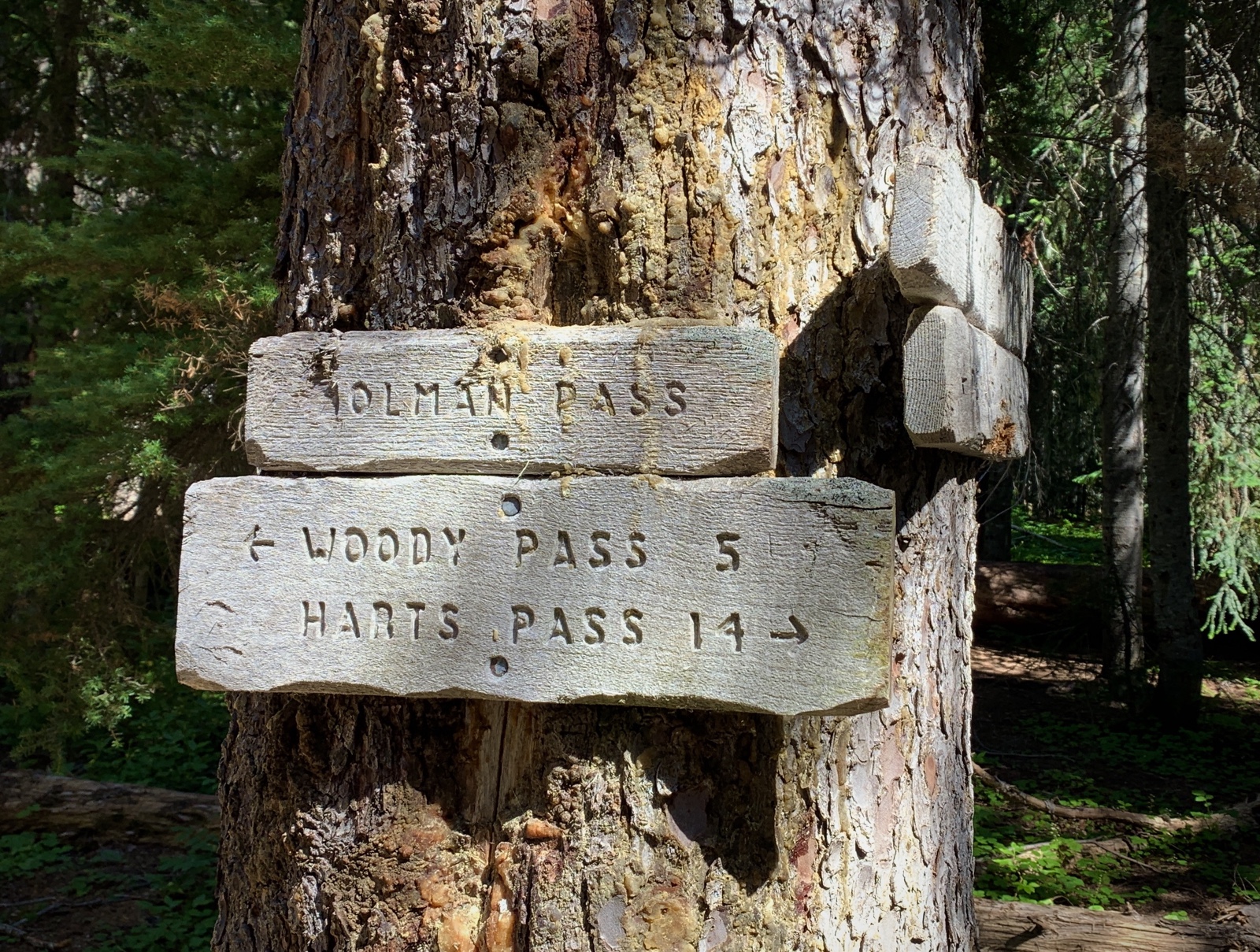 The end of the day was a steep uphill that got the sweat going again. I'm camped half way up this big climb to Rock Pass at 6200ft. There are a few more climbs tomorrow (up to 7100!) before it drops down to the border. With 2 full days of hiking left I have plenty of time for a second coffee in the morning! At this point I have enough food to finish but nothing extra so dreaming about food and talking about food with others is popular.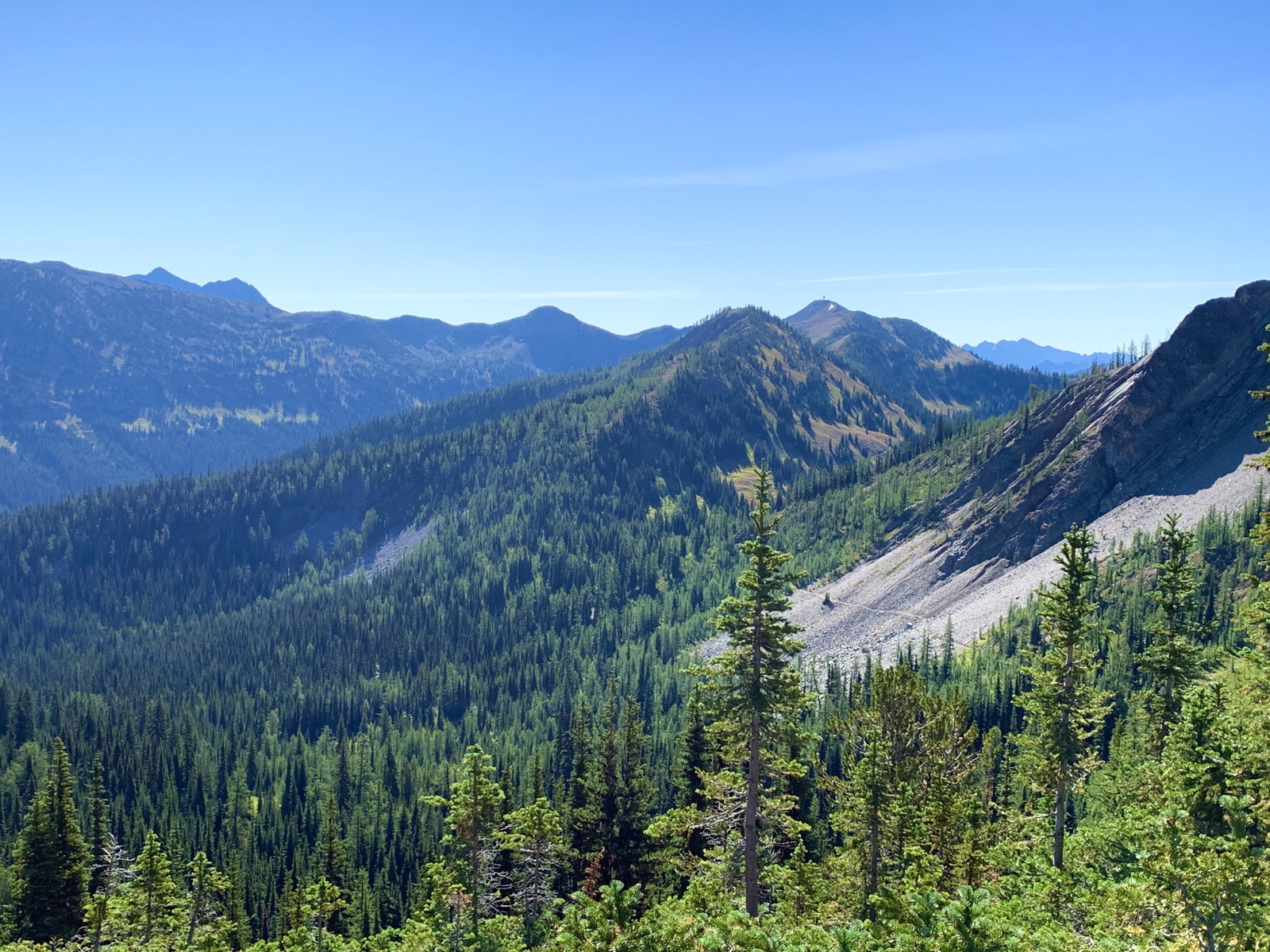 In the middle of the day I met a trail angel from Bellingham, trail name Meander. He was on his way to the border to replace the flags that are usually on the monument. He also told me that a German guy and two Americans had just passed earlier on their way back from the border. When I met him again (after I took a break) he asked me if I could take the flags to the border so that he could hike back to Harts Pass, drive to the hostel in Winthrop where these 3 hikers were going and give them rides to Wenatchee (Amtrak for the Americans) and to Seatac for the German. How nice is that! Now I'm the flag bearer …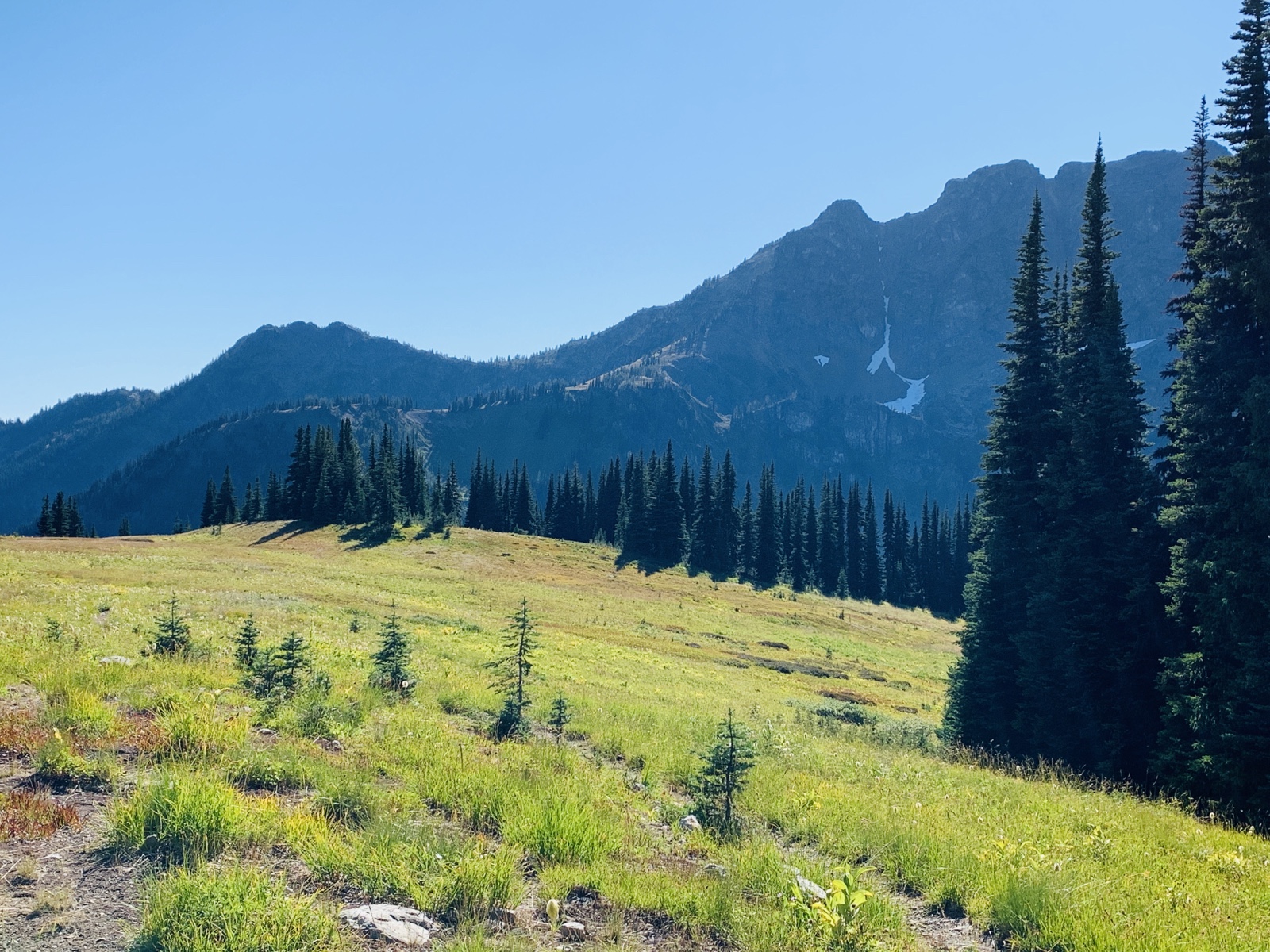 I'm camped in the trees and hope it won't be too cold. Mike and Steve showed up earlier and we talked gear. Then Ash (who finished today) put up his tent (it's a large area) so I have people around which is good. There have been reports of mountain goats hanging around the tents at night causing sleepless nights!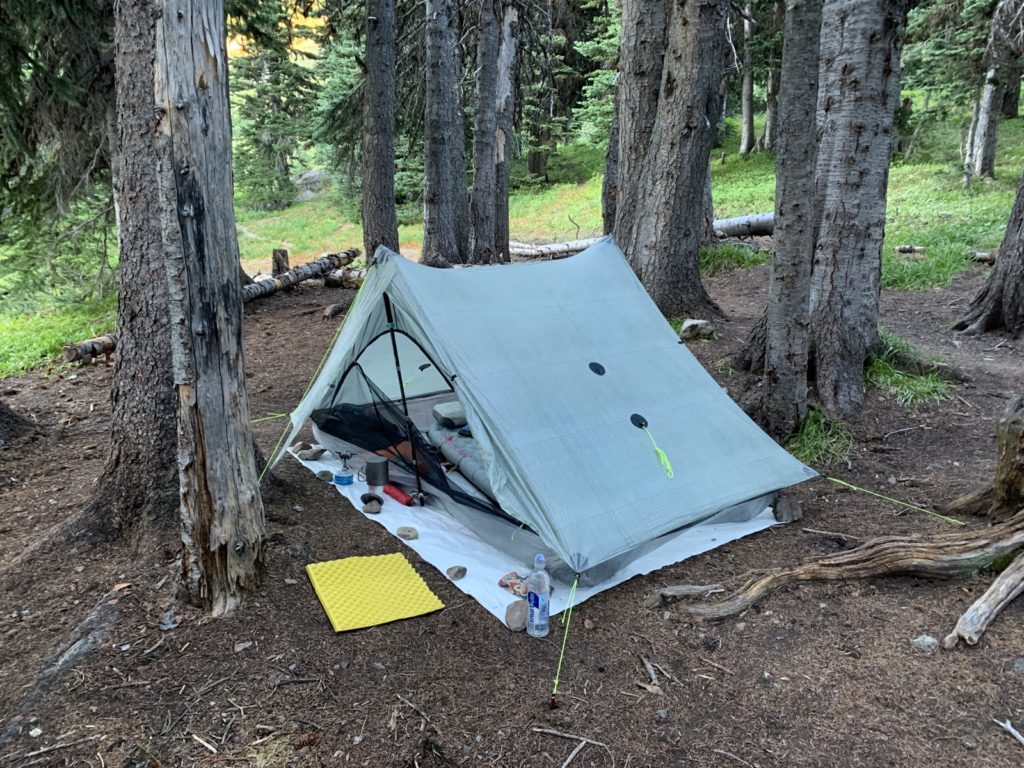 I also ran into Lion, a hiker from California. She is heading southbound now and posts her adventures on YouTube under "PCT Lion". Once she uploads her videos I'll be in one of them!