The last day on the US side of the PCT has started. We had a quiet night and the tents are dry – bonus! No animal noises either. The best was the light over the lake in the morning, just stunning!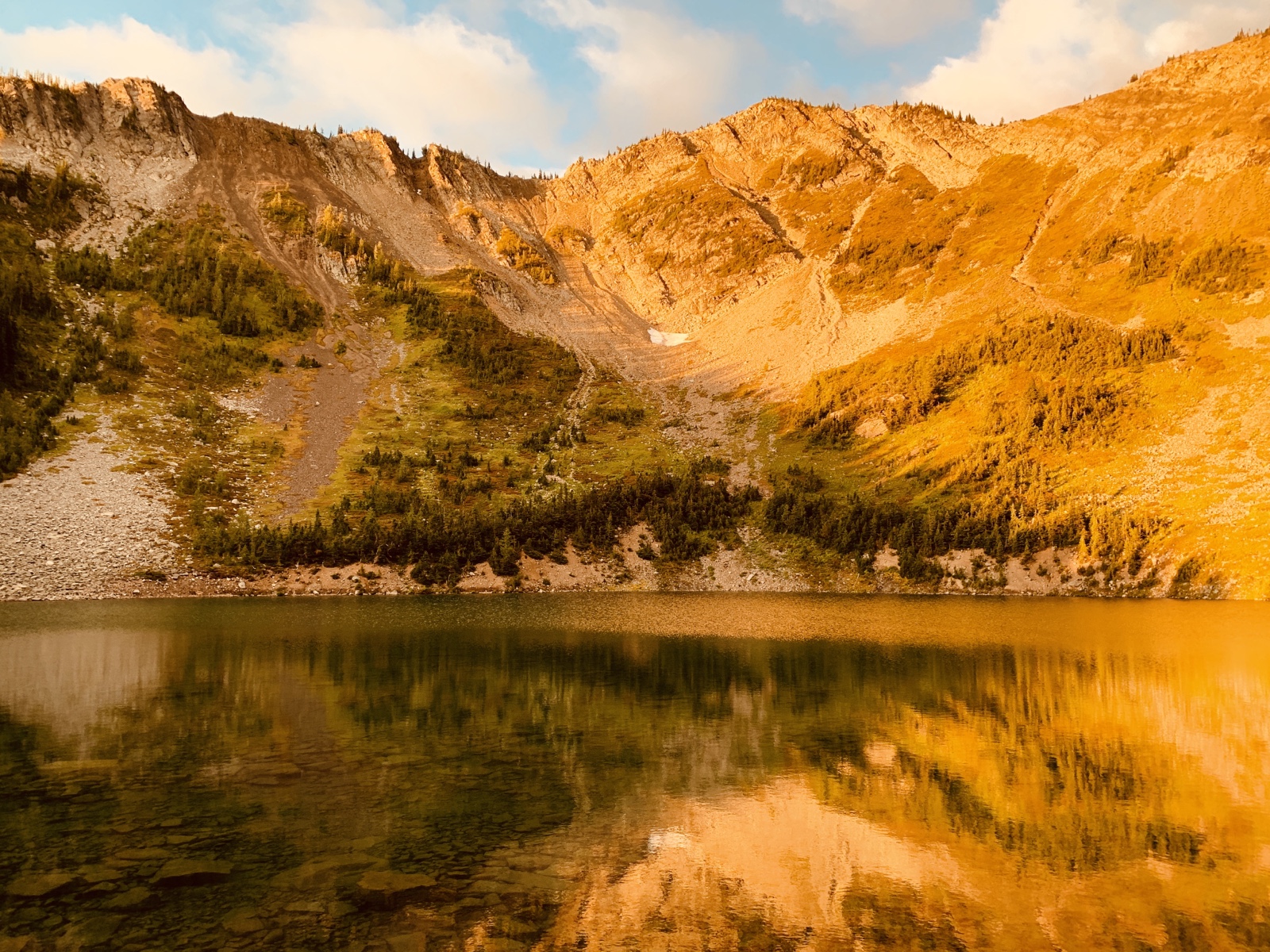 The view right out of my tent was not bad either …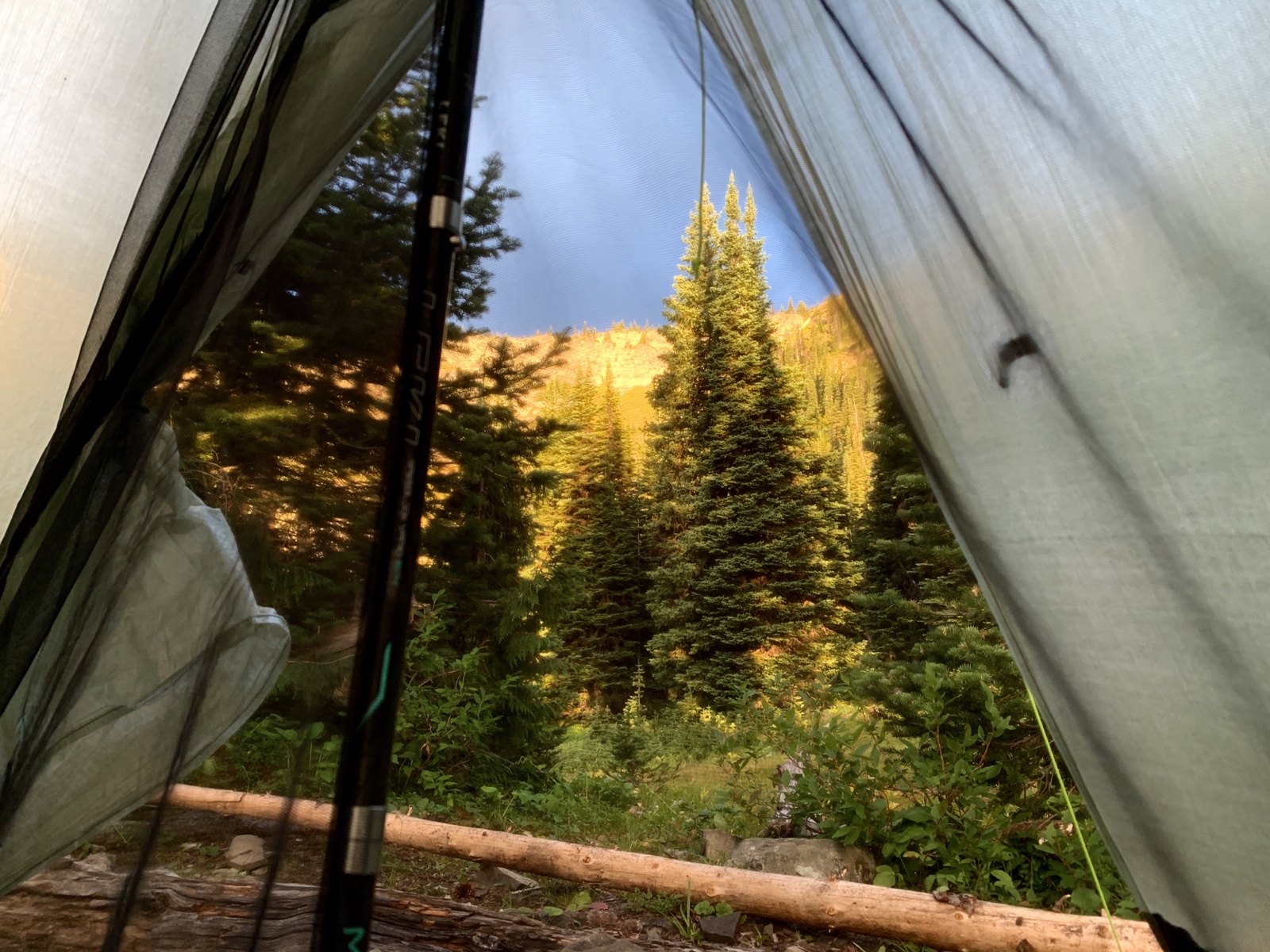 NTN and his family also had a leisurely start today after their long day yesterday. And it is NTN's birthday today so we all had cupcakes 🧁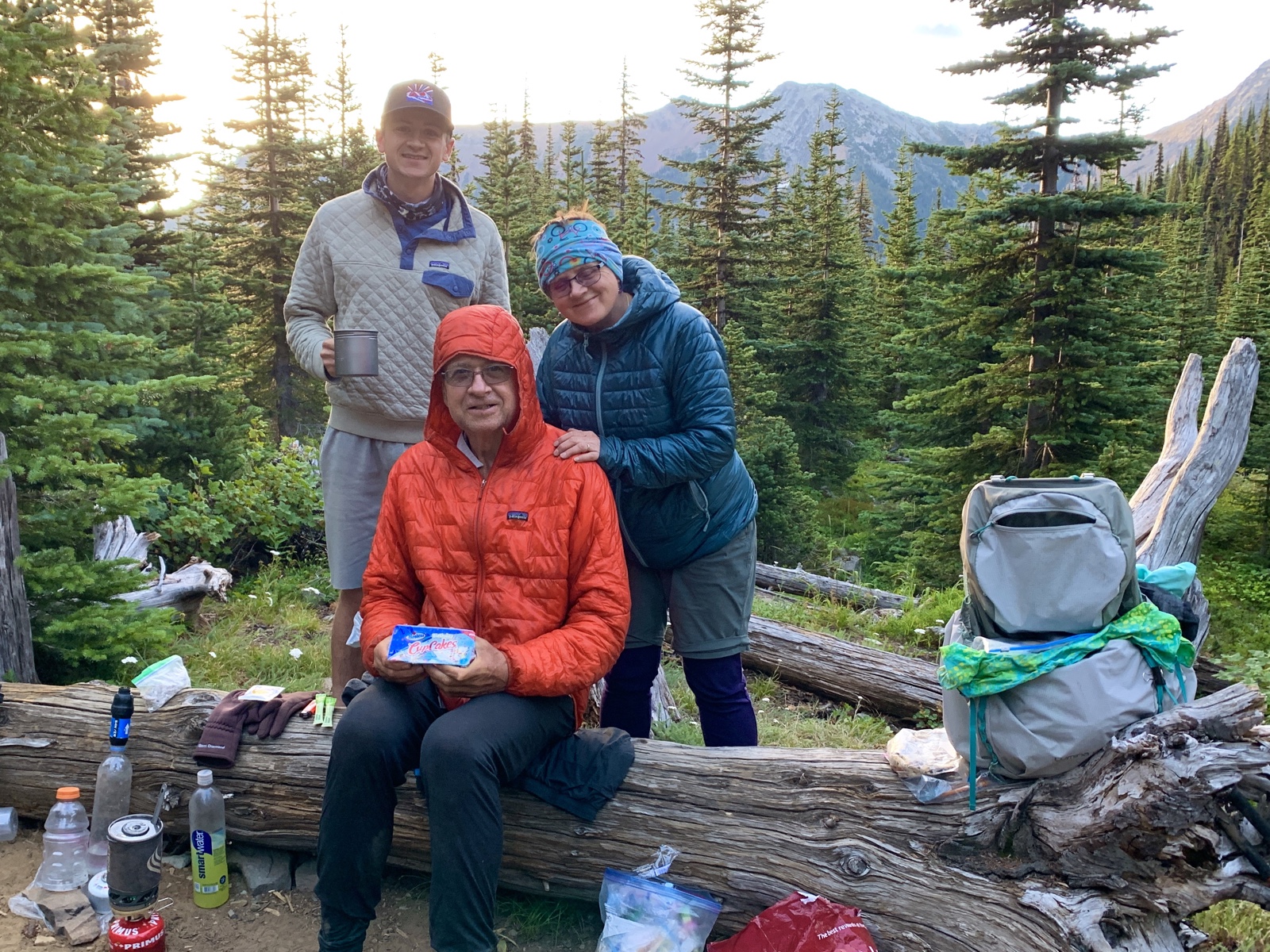 After parting from my camp mates, I took my time packing up, waiting for the last clouds to disappear and the air to get a bit warmer. It was still pretty chilly on trail in the shade (all downhill too).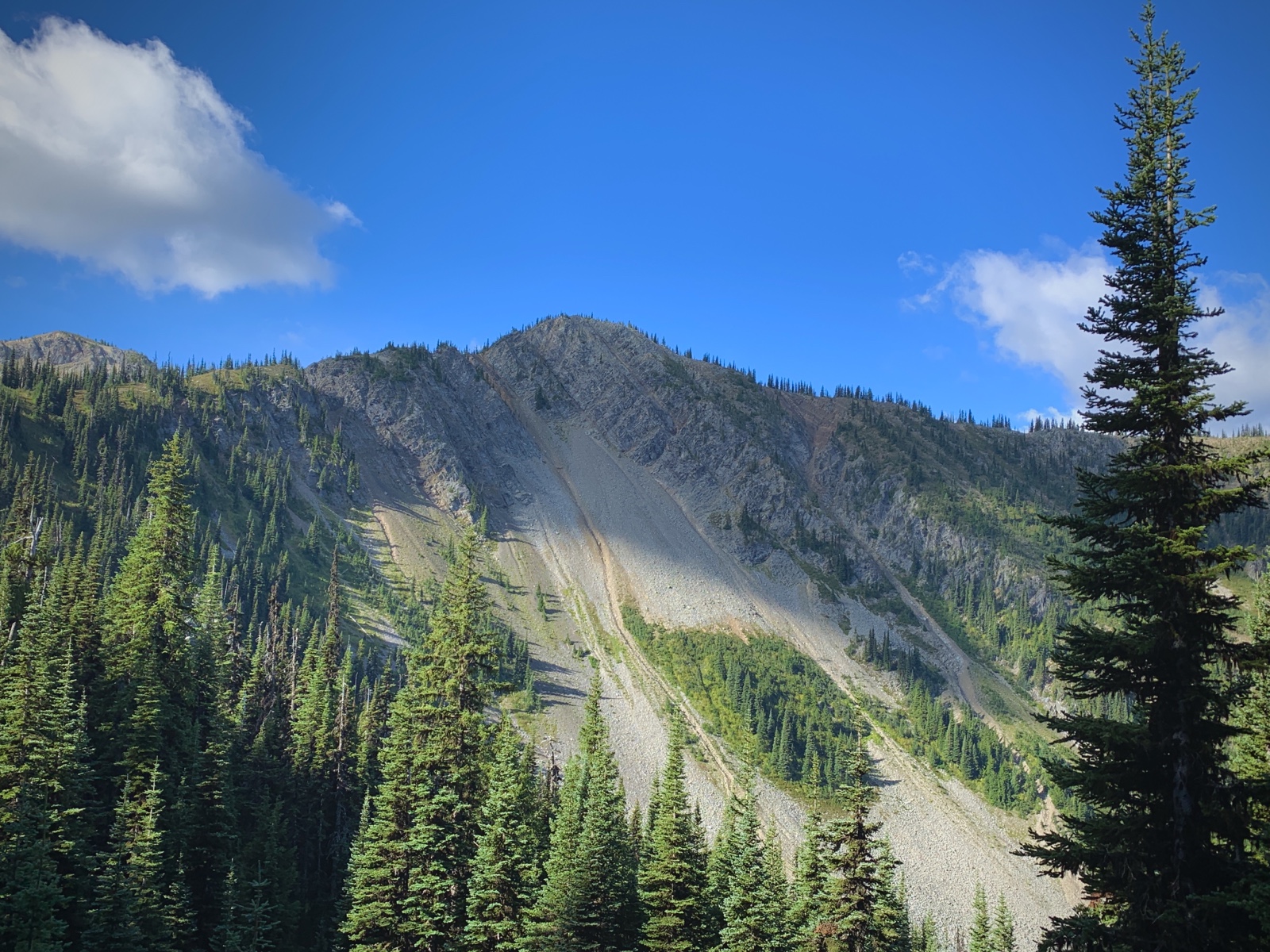 The trail was easy, a gentle downhill and also still familiar from last year. Then I got to the junction where the PNT turns east and I stopped for some breakfast.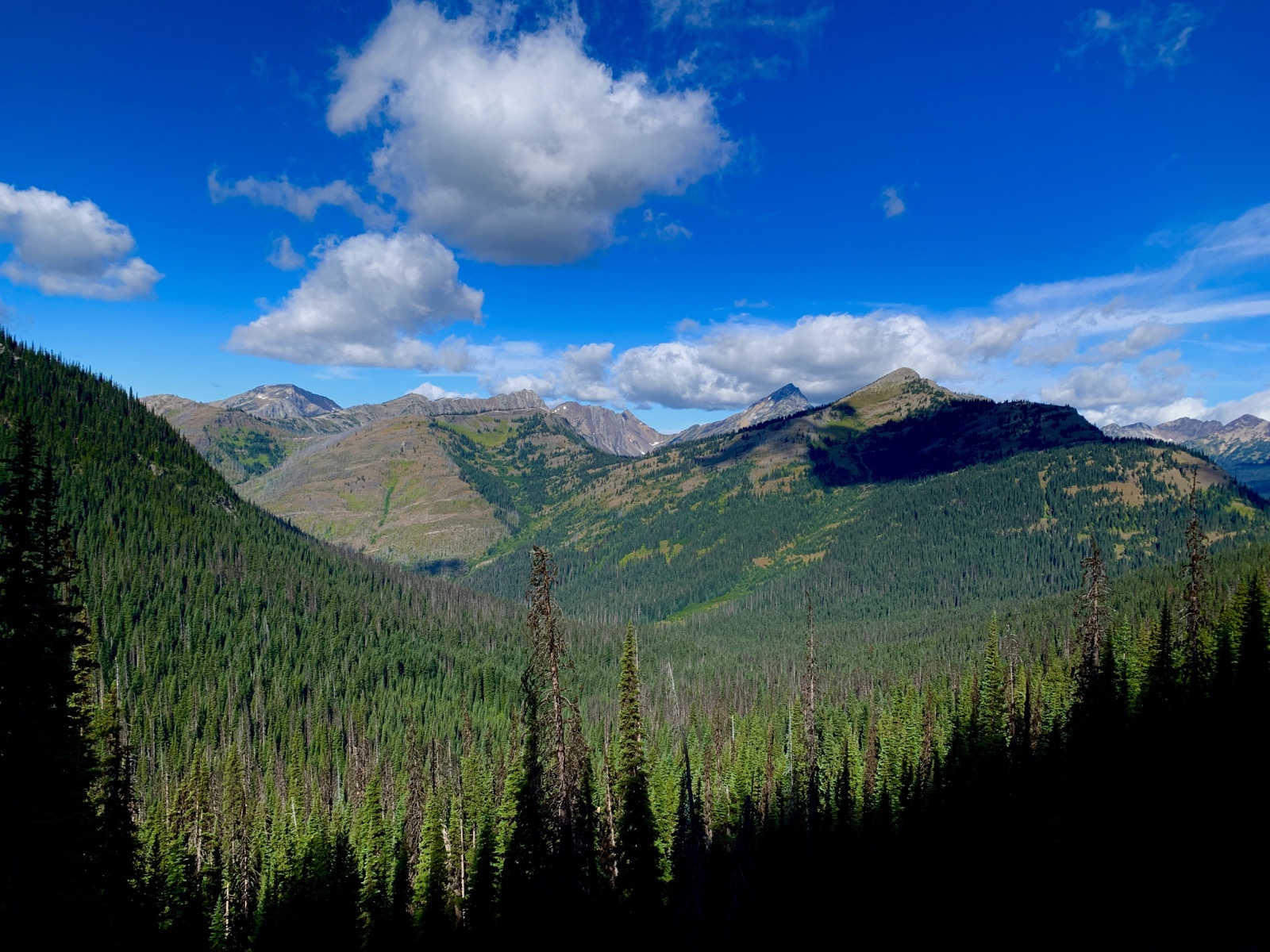 From here to the border (3 miles) was new to me, and apparently the blow downs had been removed and the brush wasn't as bad as earlier in the season.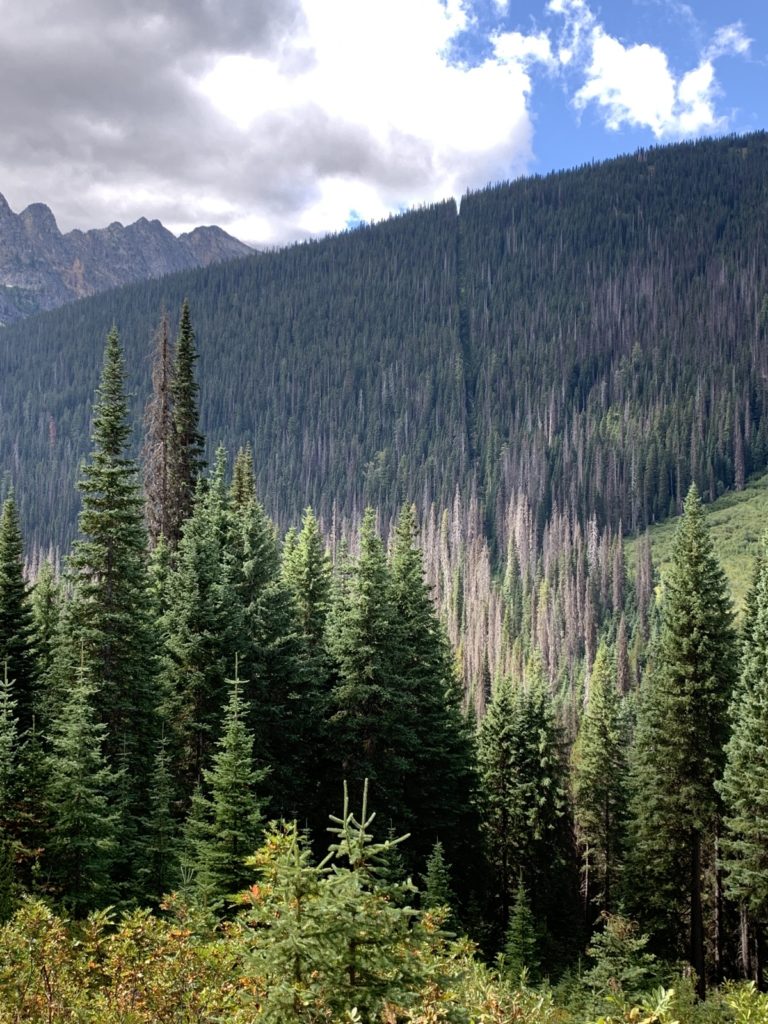 I got to the monument with plenty of time to spare. Soon I was joined by other hikers, most WA section hikers. We shared stories and candy!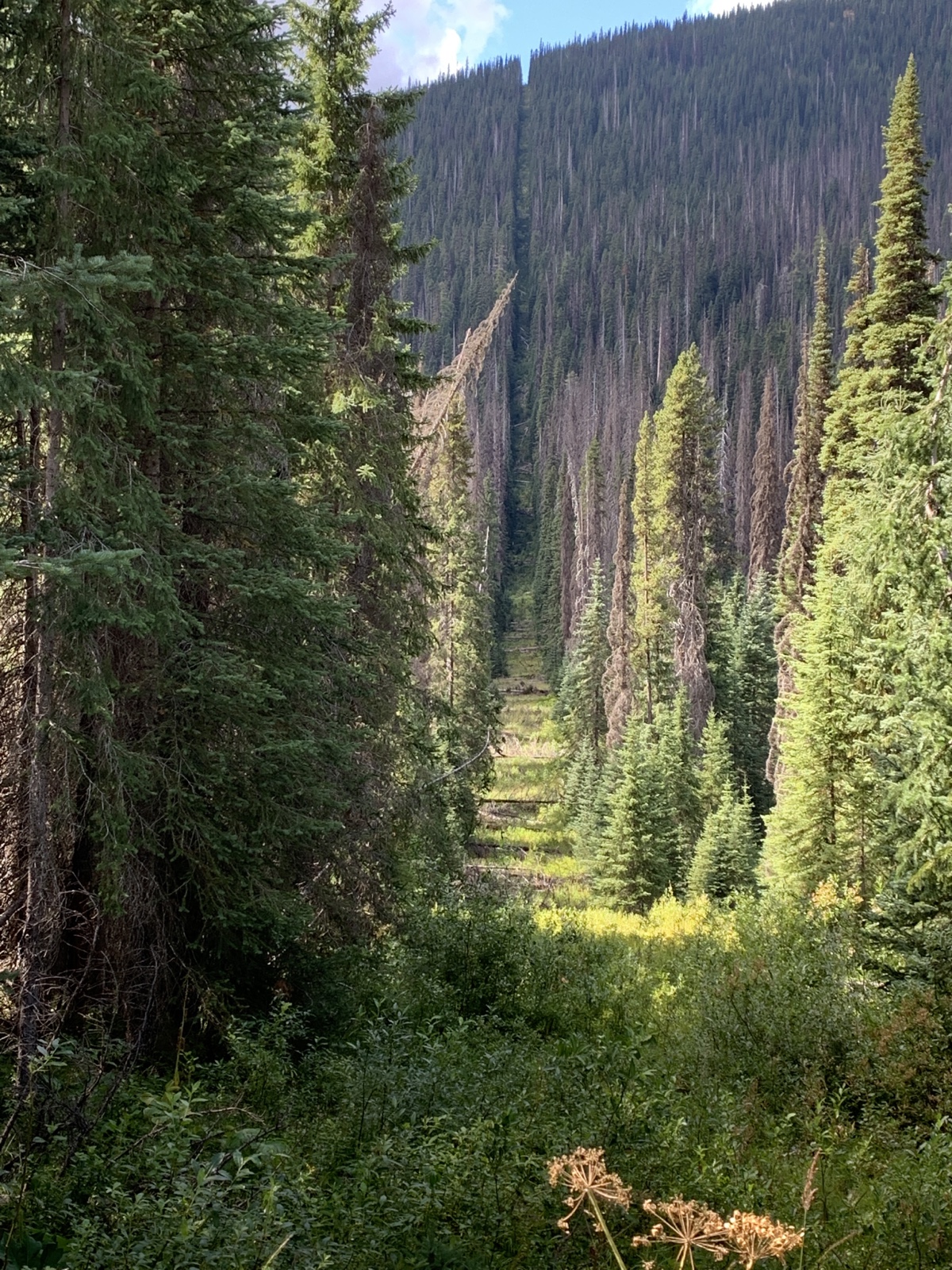 Then for a while it was just me and the terminus. I read the entries in the register and proudly attached the flags I have been carrying.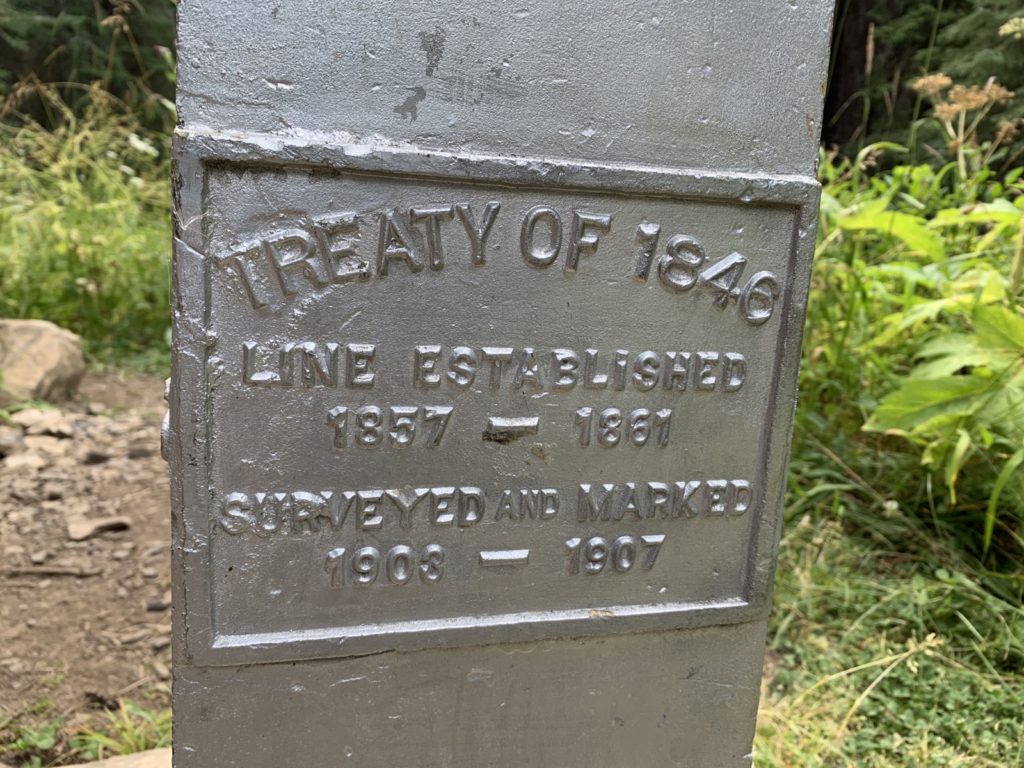 I saw that Joyce had indeed finished the day before, and enjoyed Ash's entry as well as Nancy and Ken's note. A lot of inspirational writing in this book!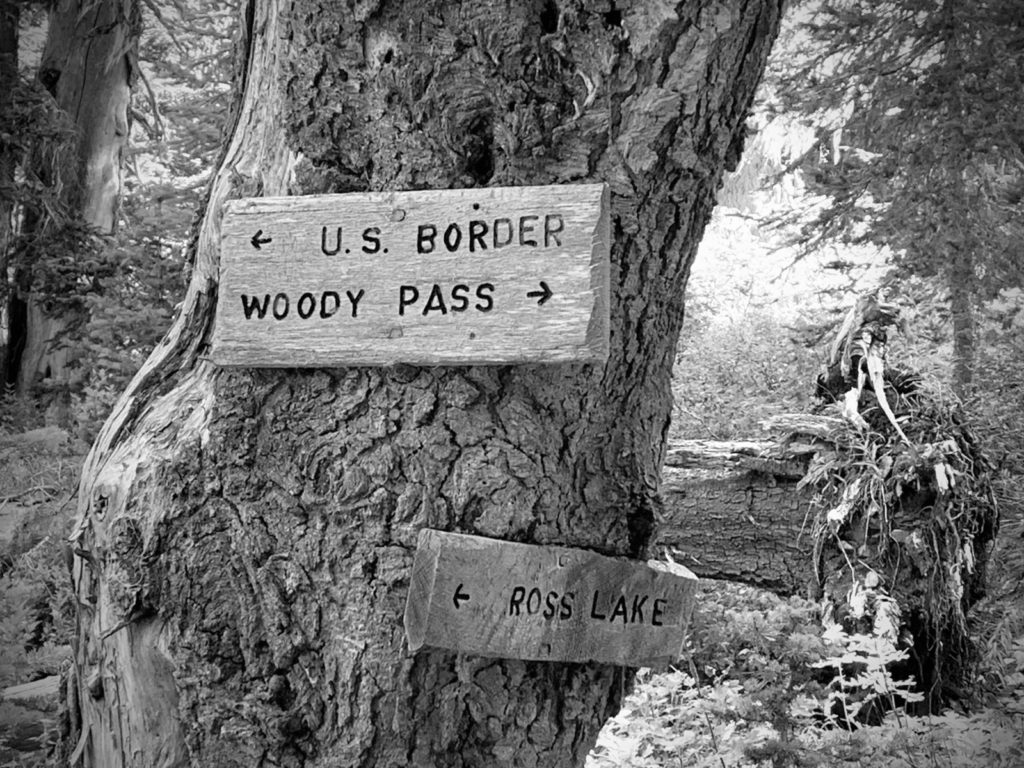 I had a few hours to kill before the arranged meeting time so I just sat and thought and contemplated. It has been a long journey and I was proud of myself for completing it as well as thankful for all the help and support I have received.
Finally I saw Keyla, Graham, Tom & Mona and Carmelle & Rob coming up the trail!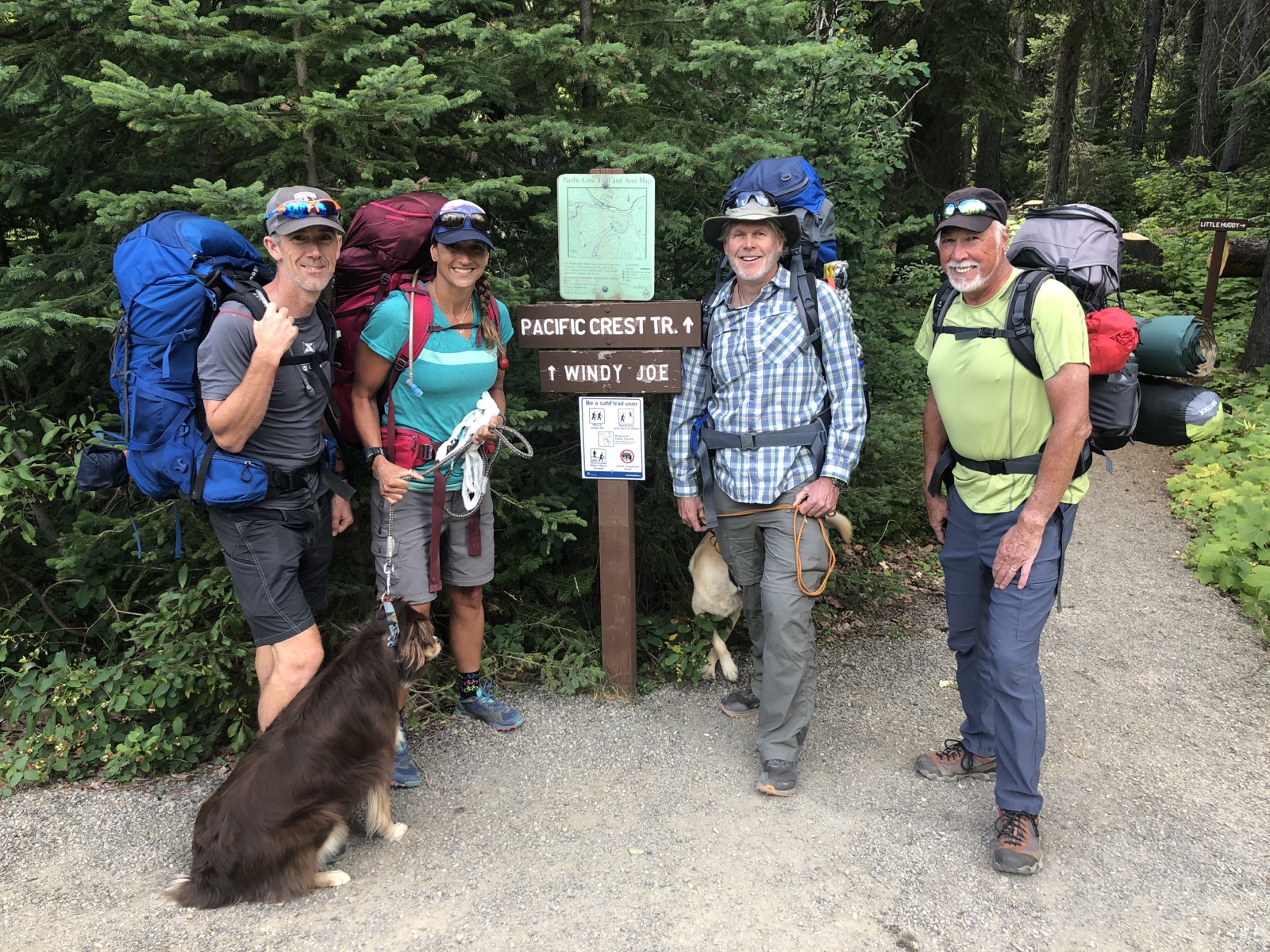 A happy moment indeed, and surreal after all these months of (mostly) meeting strangers on trail. Thank you for the welcome, and for hiking to the border to meet me! It was very special.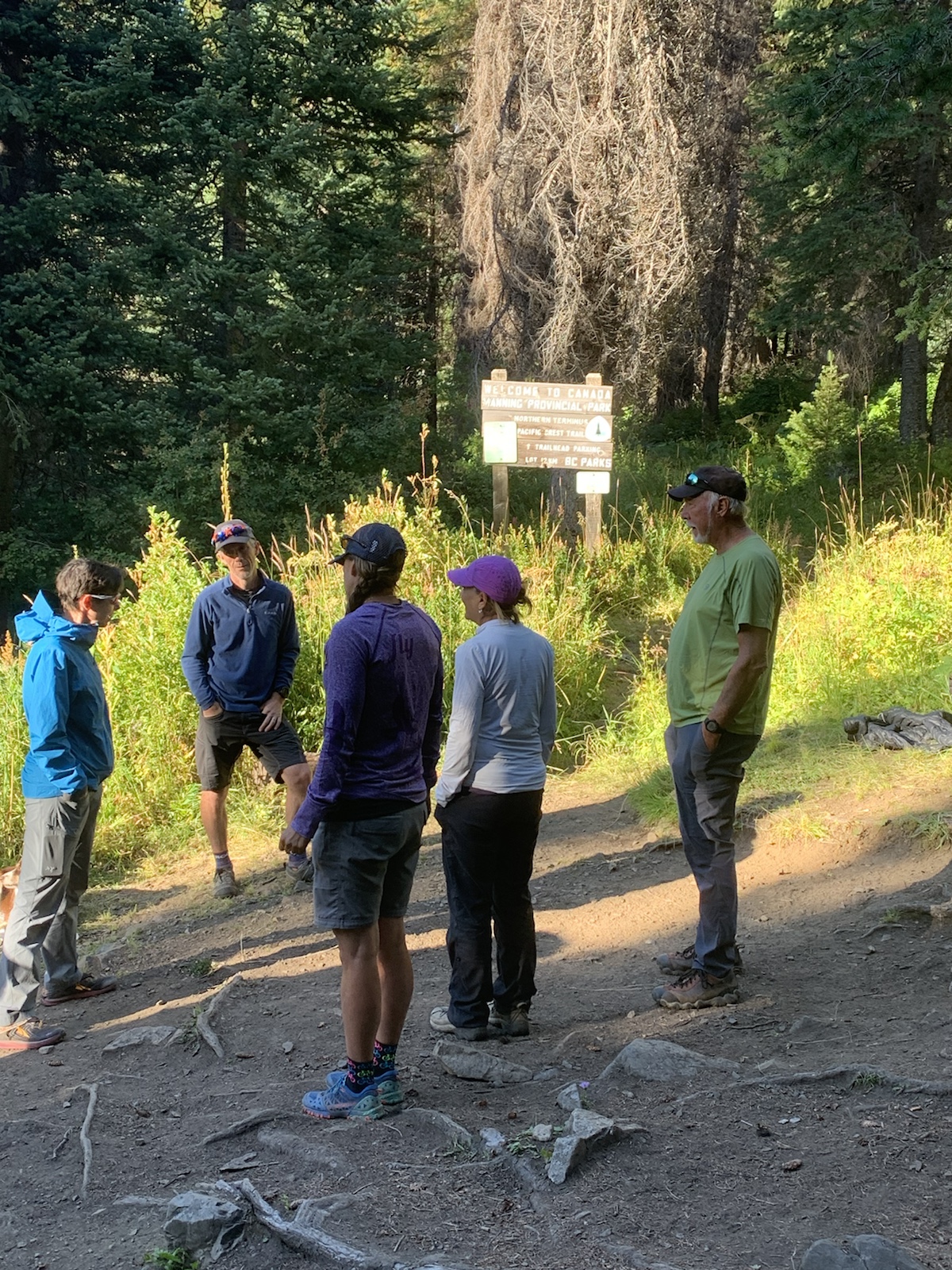 Keyla mostly ignored me but I would have been mad too, had she left me for so long 😂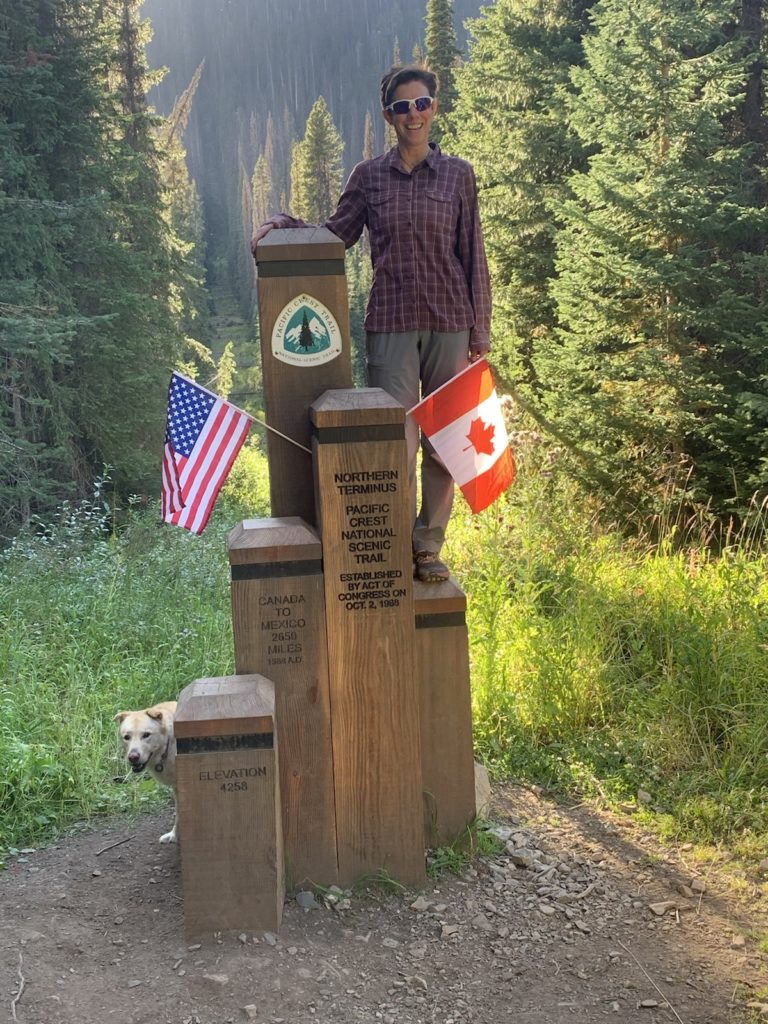 It was a nice evening to take pictures and enjoy the significance of the location. Graham did an amazing job organizing everybody for this welcome!!!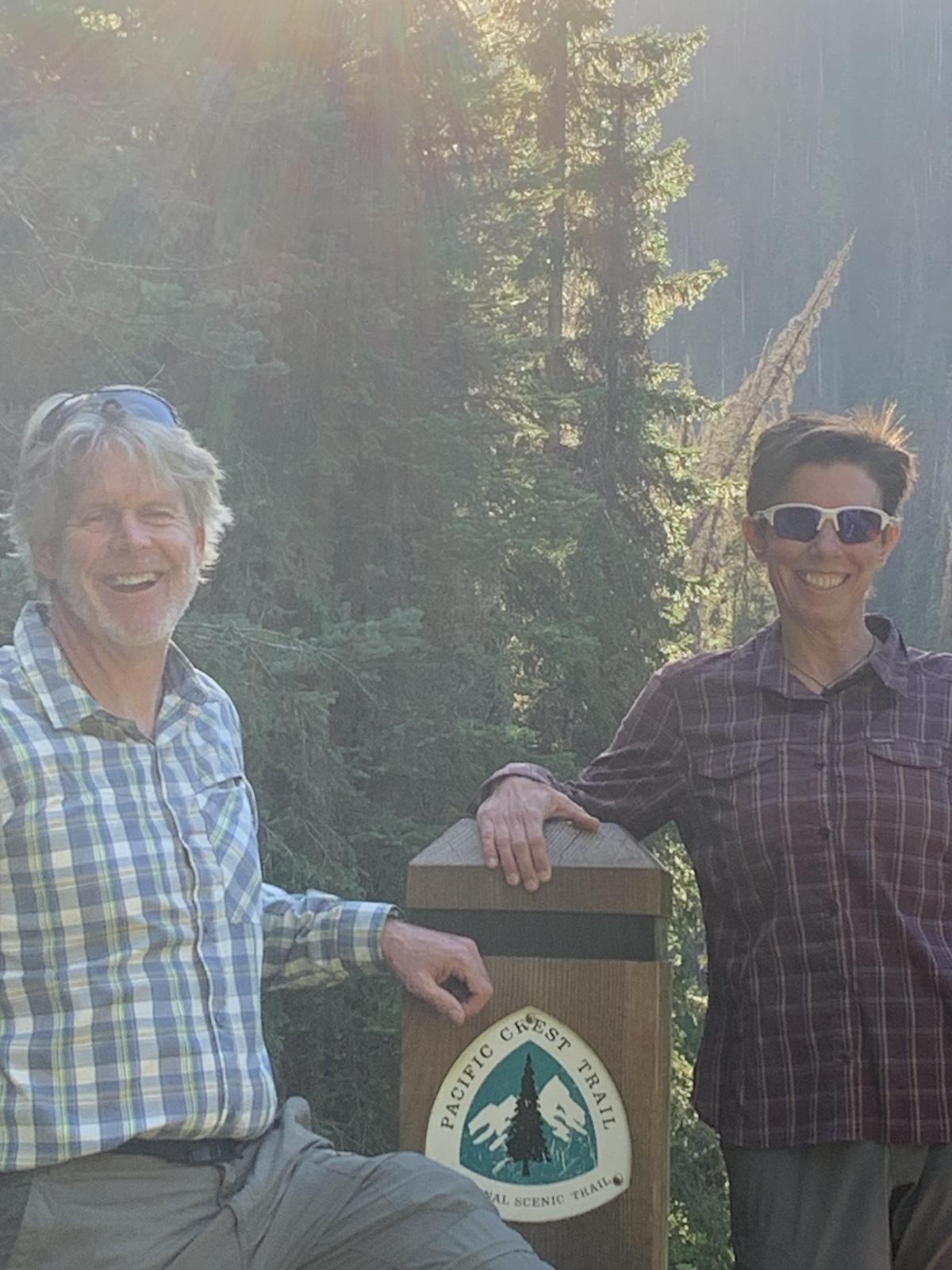 After some "champagne" and pictures, we walked to the nearby camp.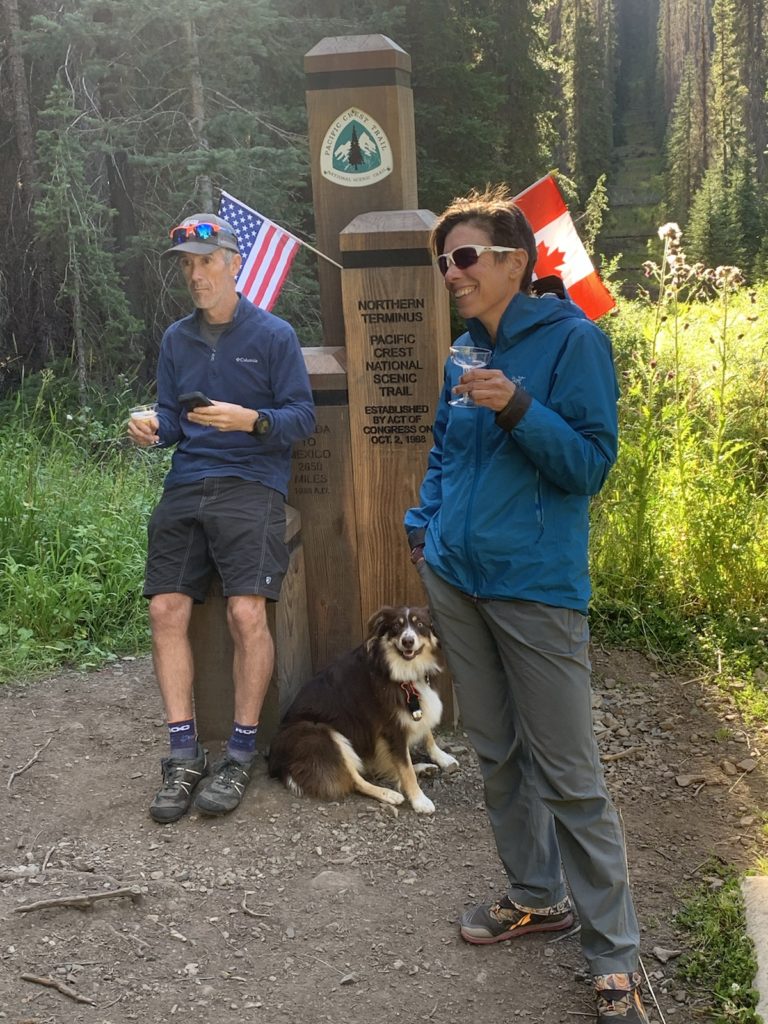 With a big campfire we spent the evening eating (most of all me) and sharing stories.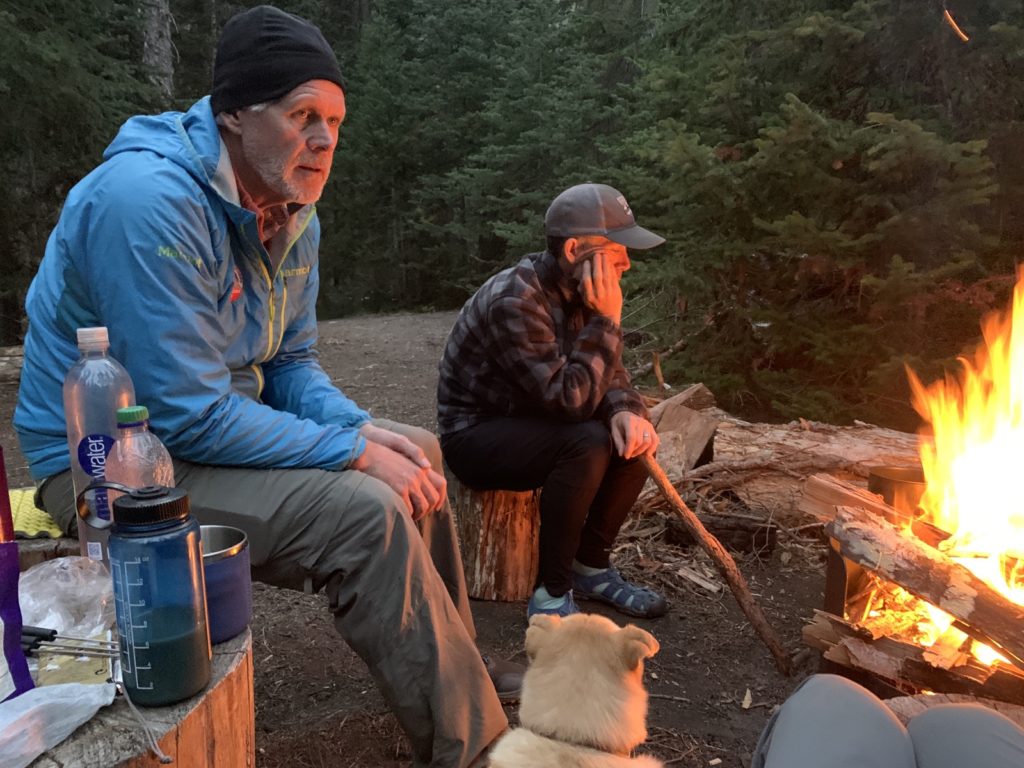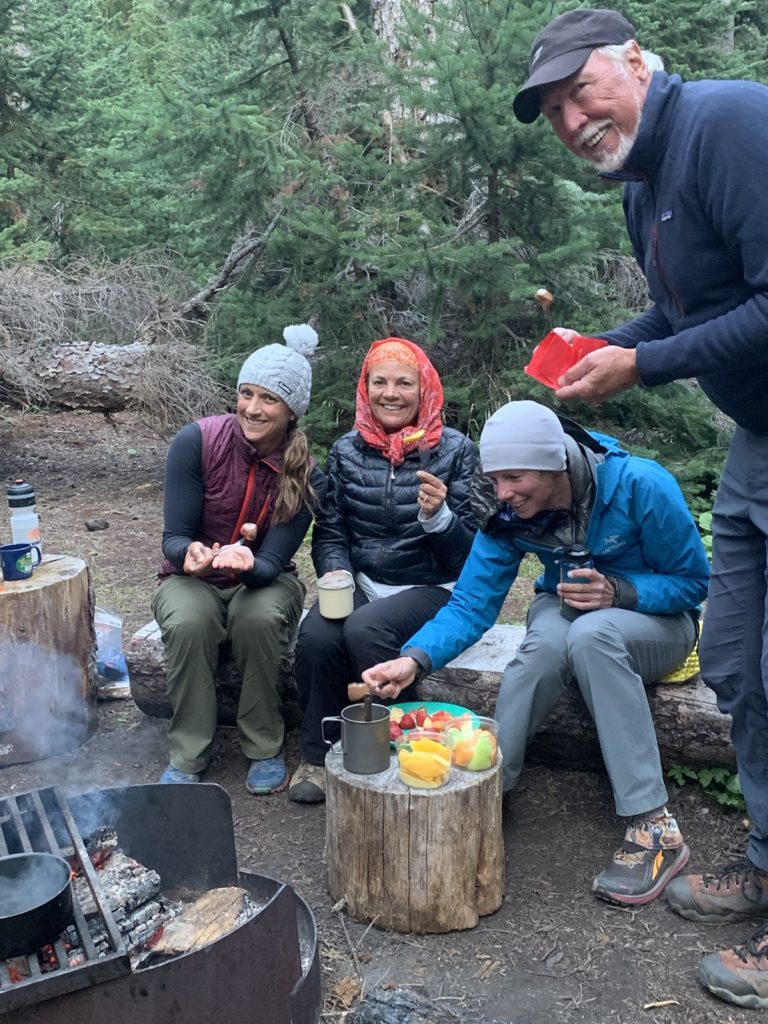 I assume my body was surprised to have all this extra food coming – I made my last remaining trail dinner, Ramen with PB powder! Still love it!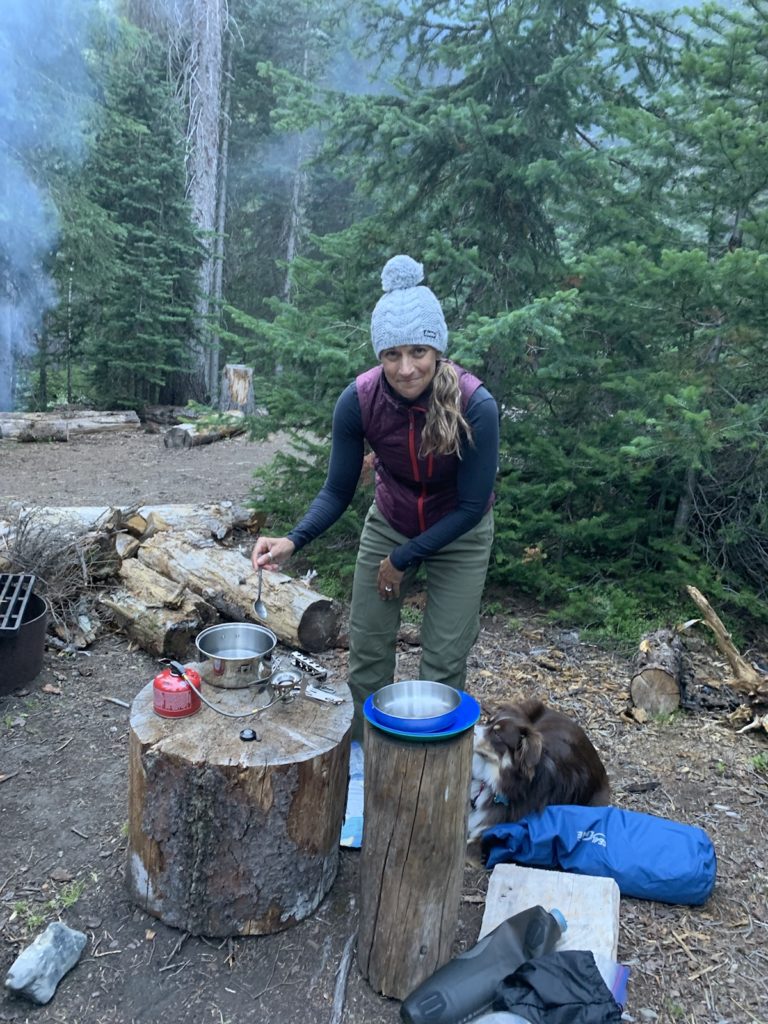 With lots of dry wood around camp we had a good fire going!
A last night watching the moon come up and admiring the stars ⭐️