After a solid day of downpour, there better not be any fire danger 🤣
On my second zero – what a luxury – it finally cleared and the sun is out. I'm hoping the trail dries out a bit; I can imagine it was a solid creek yesterday!! The snow looks okay for the next 60 miles to I-5 and Callahan's Lodge (mailing food there tomorrow morning before leaving). Only a few patches of snow but I have my microspikes now!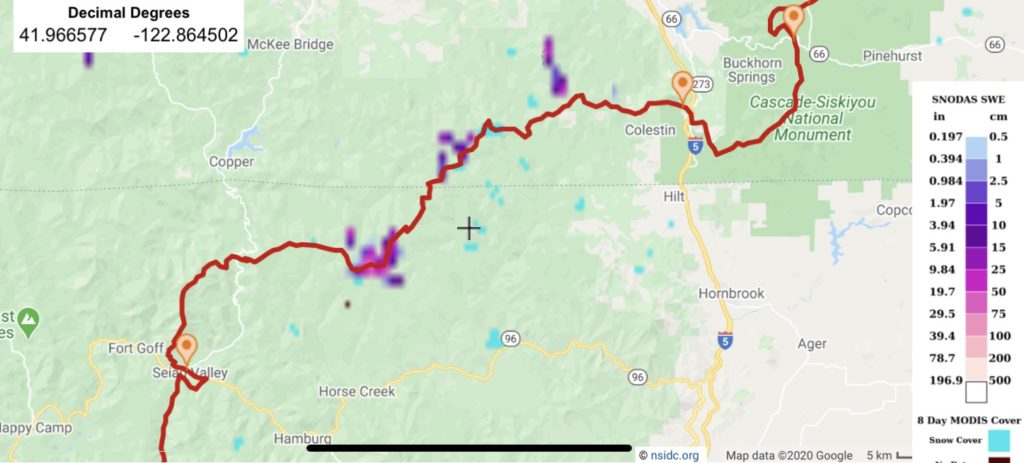 This is Bigfoot country. If you didn't know before arriving here, you can't avoid seeing and hearing about it (Bigfoot Highway, Bigfoot Car Wash etc)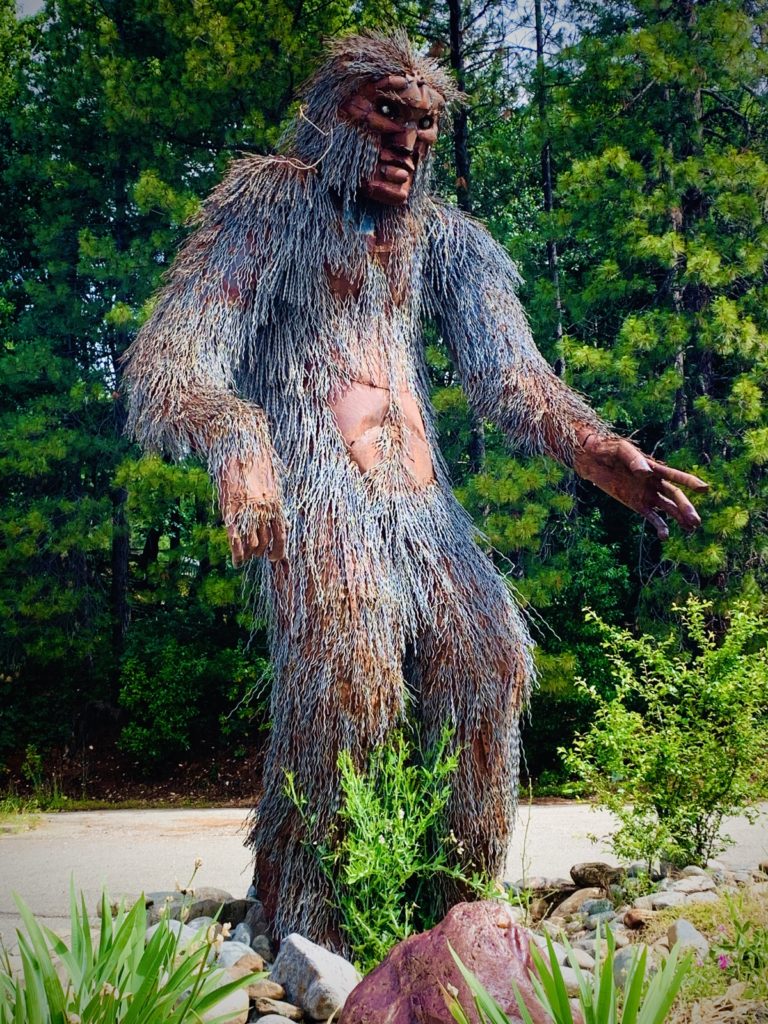 I asked what the Bigfoot looks like and was directed to the statue here in town. I'll let you know if I meet him/it!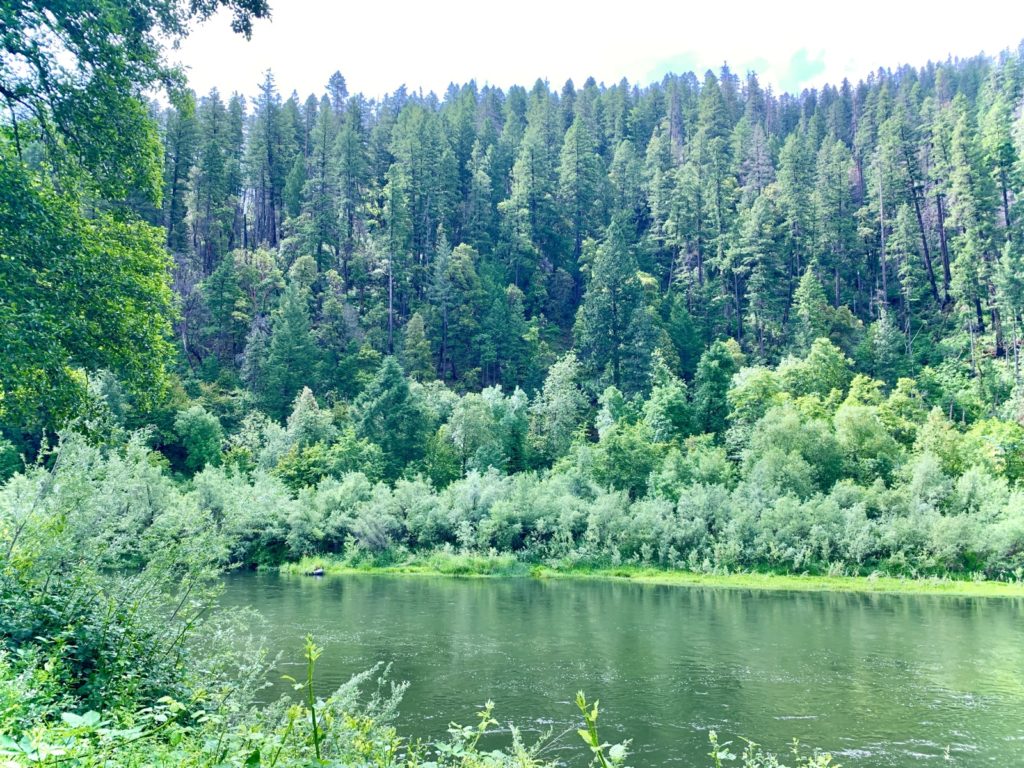 Had a nice walk down to the Klamath River, and even found relics from the last century: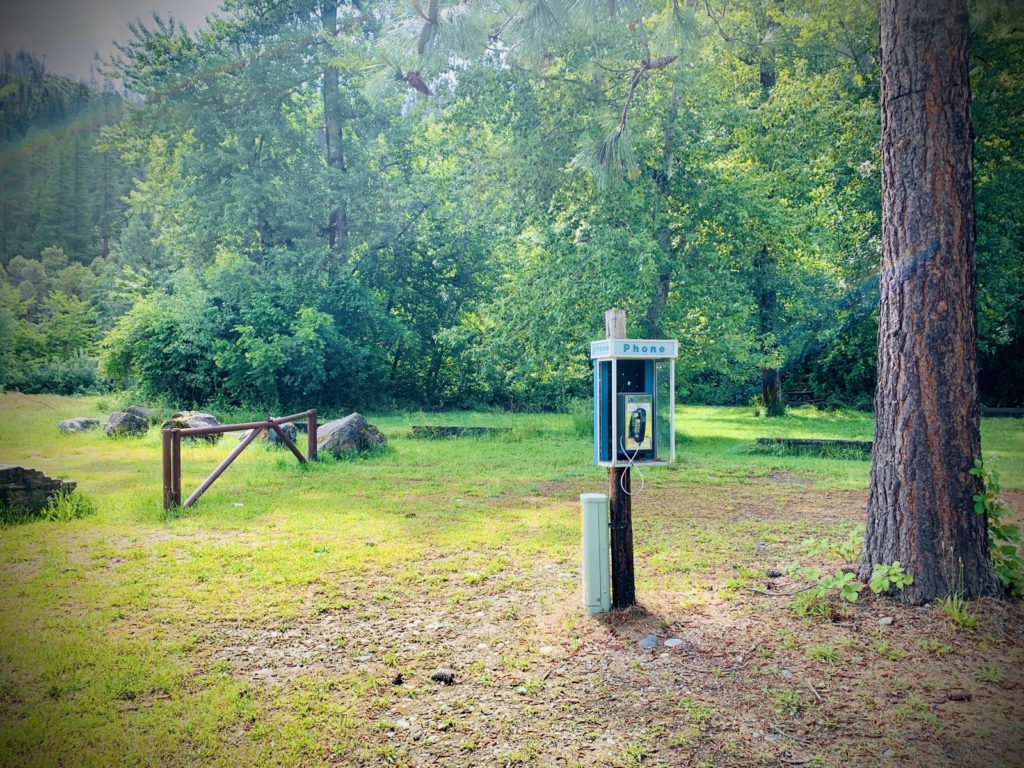 After an early trip to the post office tomorrow morning I will be on my way again. Until then I'm catching up on some reading and relaxing the legs. Lucky me 🍀