It's a zero! This is the official name for days that include no hiking (walking to the laundromat doesn't count …). Loud thunder at night and right now, and the forecast for today is nothing but ugly. So happy to wait it out inside!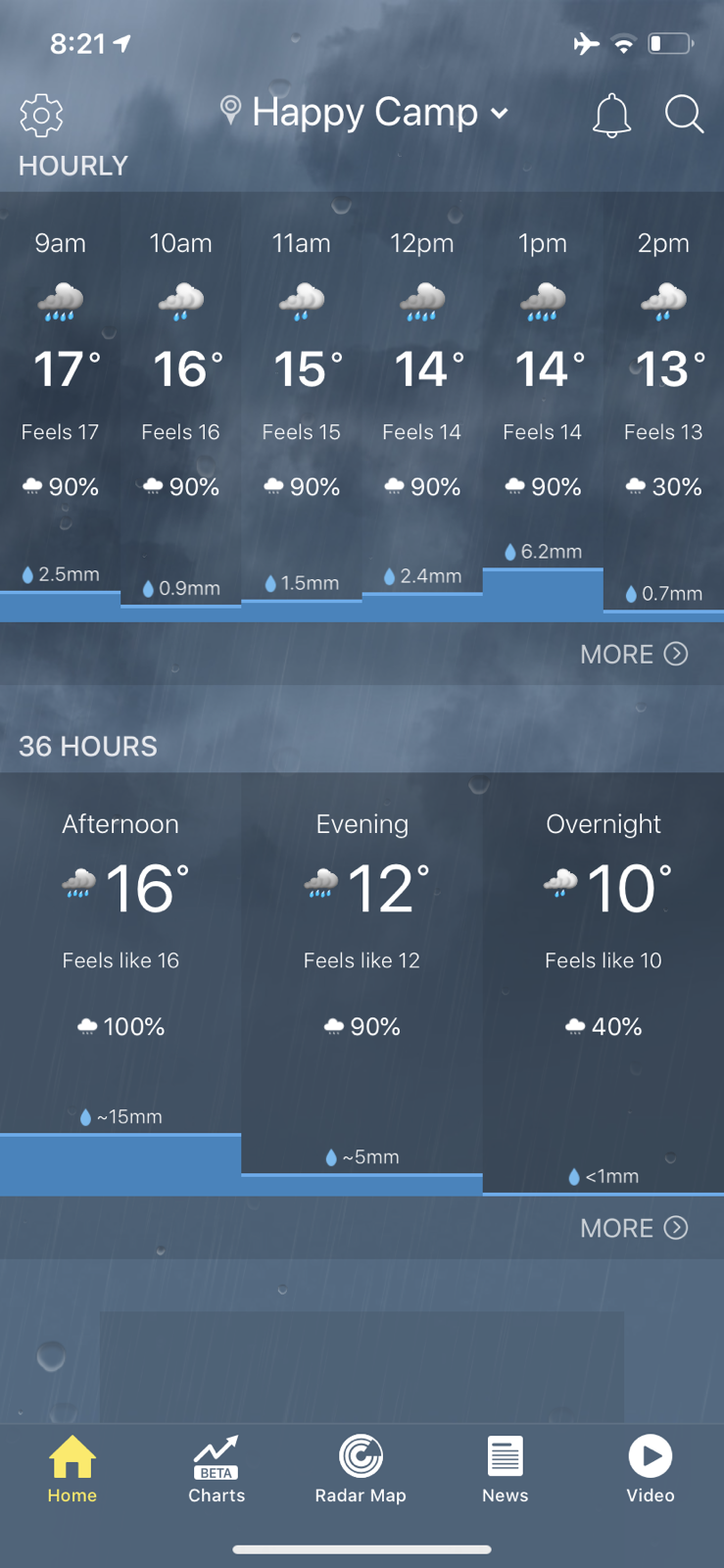 The snow level is going to be low (around 6500ft) due to the cold temperatures so I'll have to figure out what the next move north will be, once this clears. At least I'm happy to have my microspikes now … thanks Heather!!
By the way, I'm in the State of Jefferson. Never heard of it? Here is some info. Interesting concept and the flags and seals are everywhere.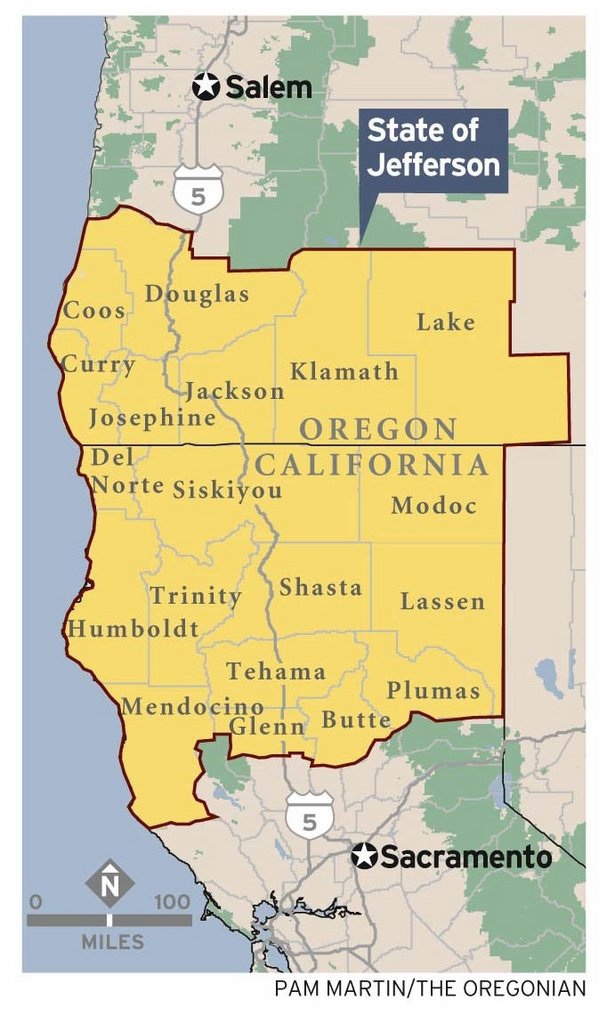 The lovely couple that gave me a ride from Seiad yesterday gave me a gift: Kathryn makes these fire balls. They are fire starters, they don't smell or smoke, and you can just make a small fire to roast some marshmallow or hold a pot of coffee over it while camping (made from wood chips and wax). Genius!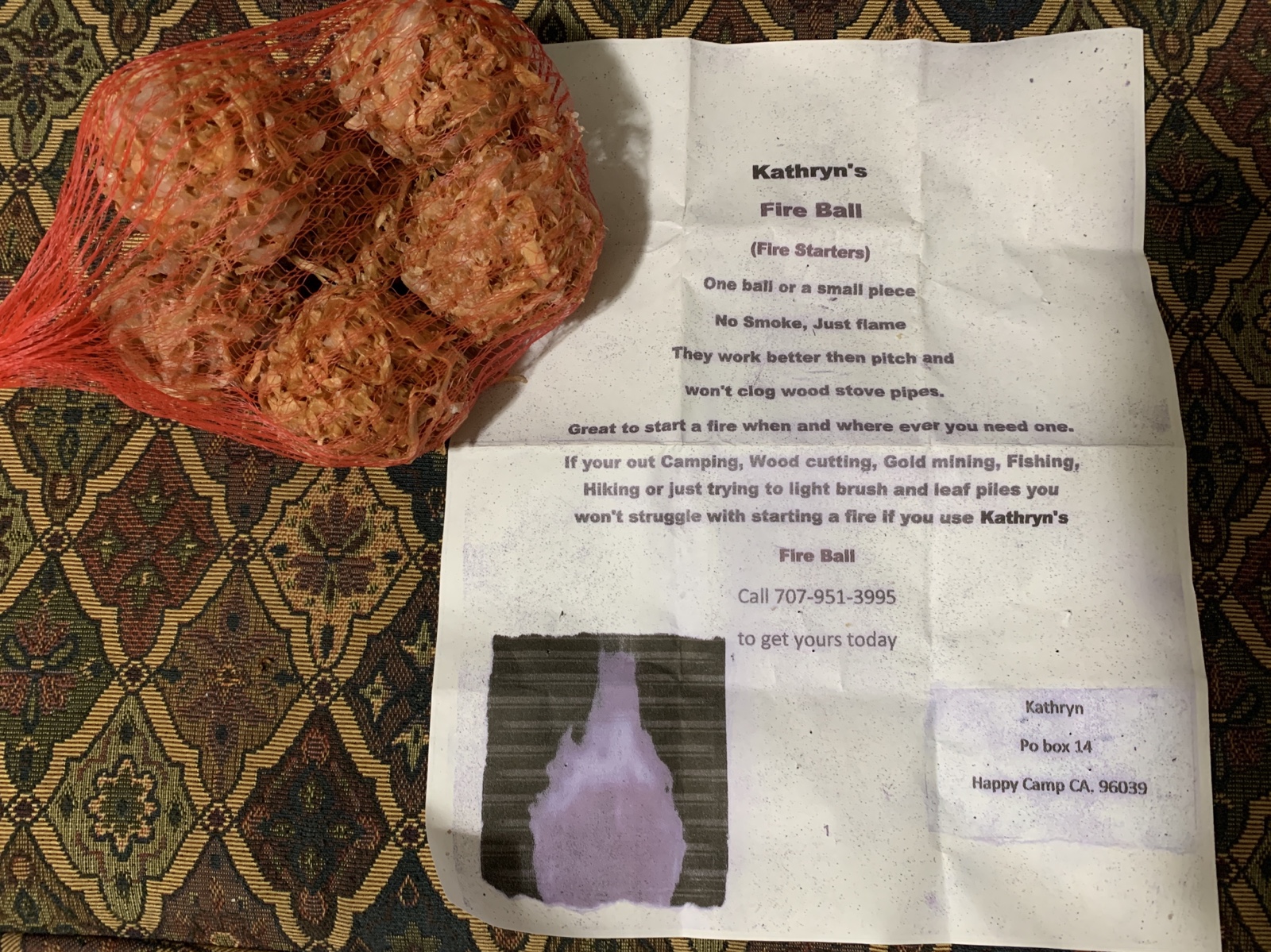 Happy thoughts from Happy Camp in California … I mean, State of Jefferson!!