It was hard to leave Happy Camp 🙂 but after saying goodbye to the motel owners Sheri and Gregg, and mailing half my food to Callahan's in Oregon, I met Kathryn and Laverne again, my trail angels from Friday. With plans to go to Yreka today anyway, giving me a ride back to Seiad Valley was no problem for them. We had a great time chatting in the car; Kathryn is quite the entrepreneur who makes lotions and other things (besides the fireballs!). We stopped at a waterfall and it felt like a road trip 🙂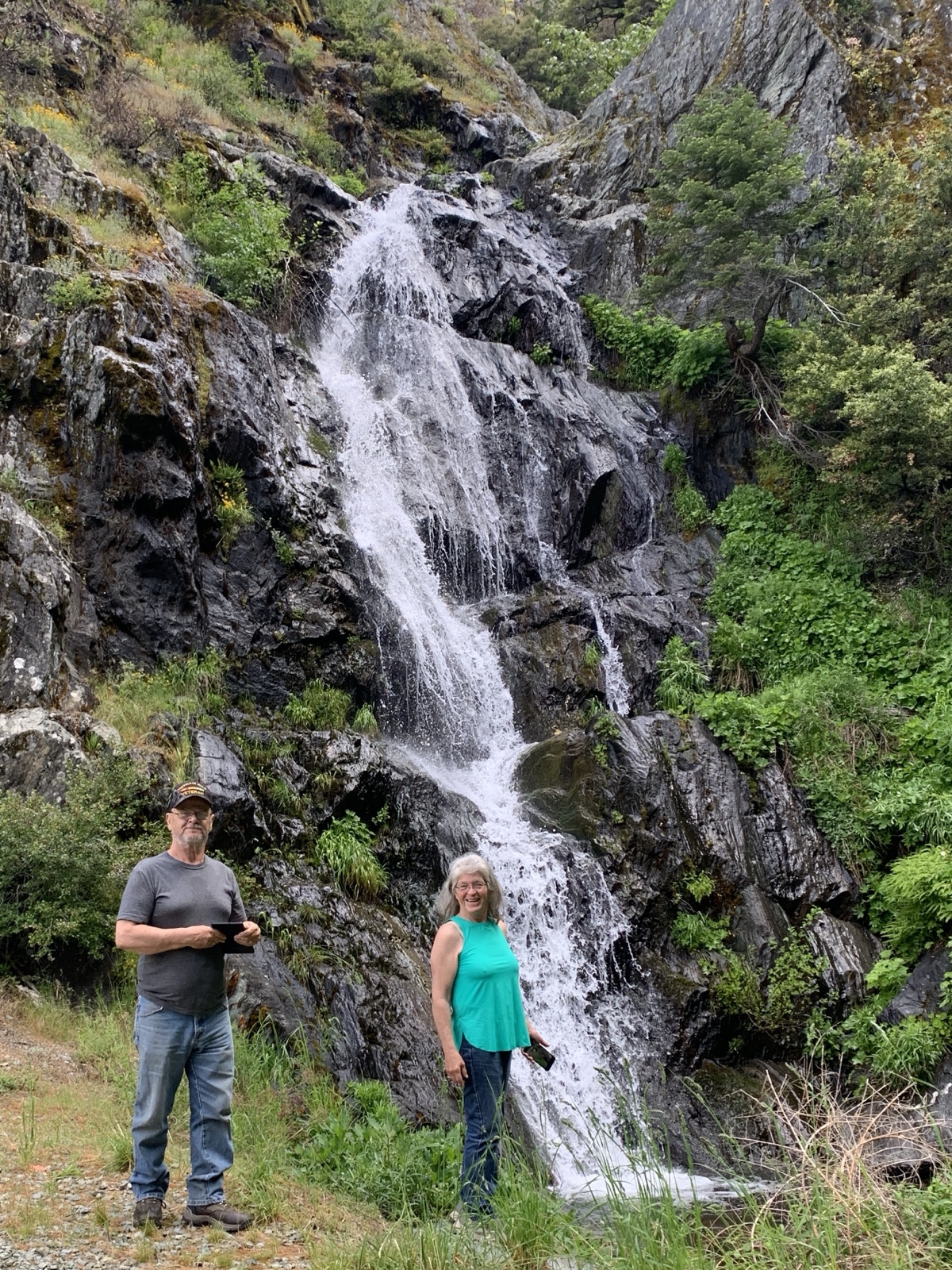 It was sad to say goodbye to them but I had to finally start hiking again! There were good views, the clouds were lifting and the cool temperature was perfect for the uphill.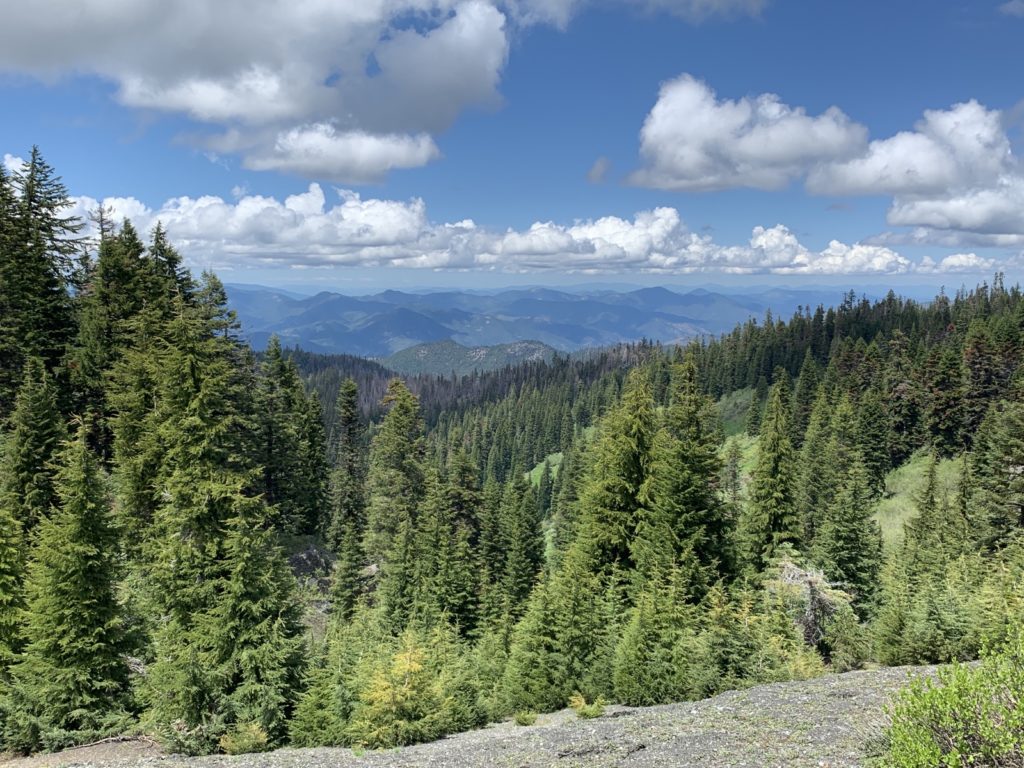 I even ran into the first hiker on trail (longer than day hike or weekend hike). Stephanie had just set out the previous day to hike the PCT in Oregon after doing other sections in previous years. We had a great time chatting, then I went ahead. I was hoping to see her in camp but she must have stopped earlier.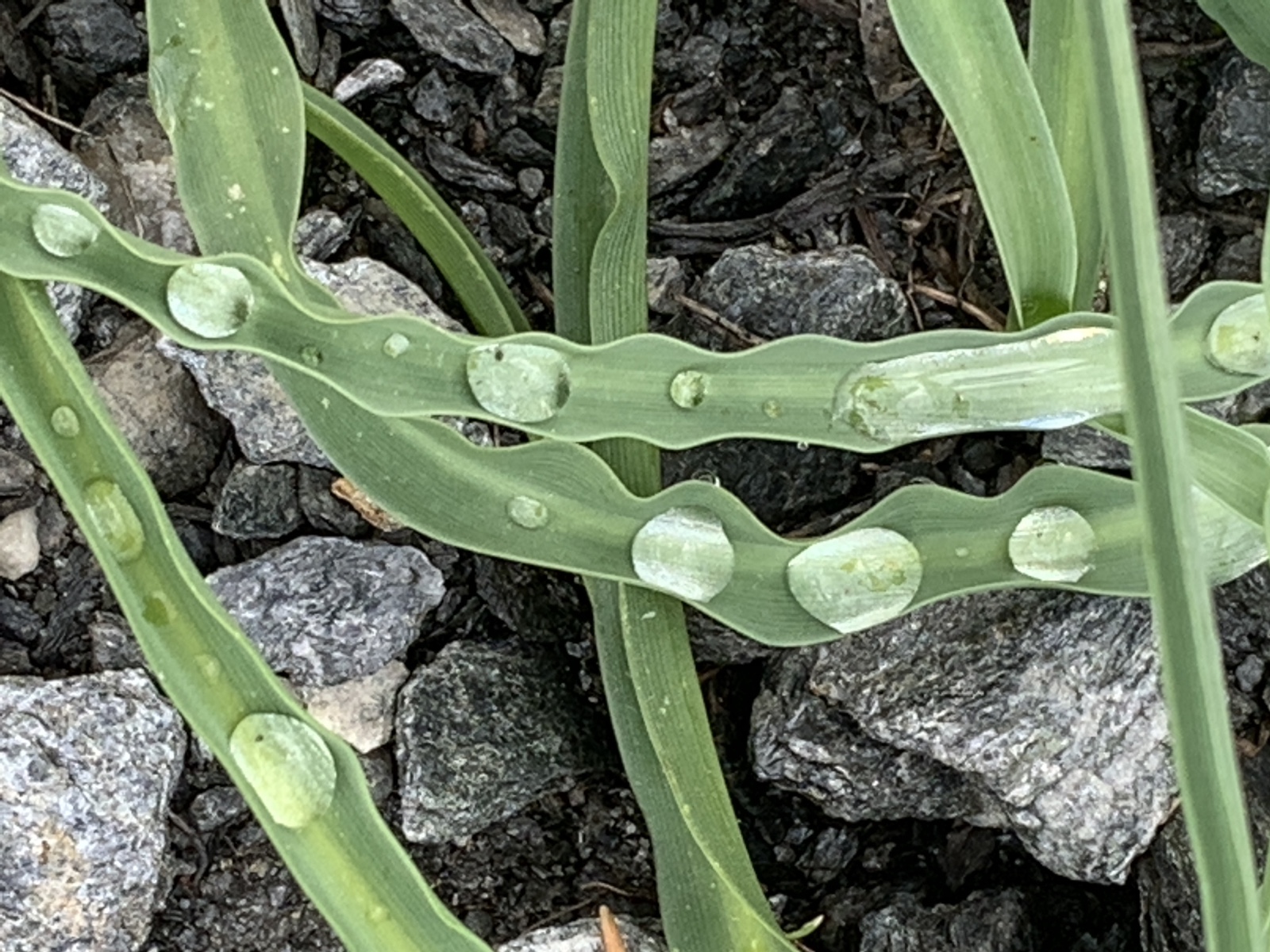 The trail wasn't too hard or snowy today, and the views distracting so the day went by fast.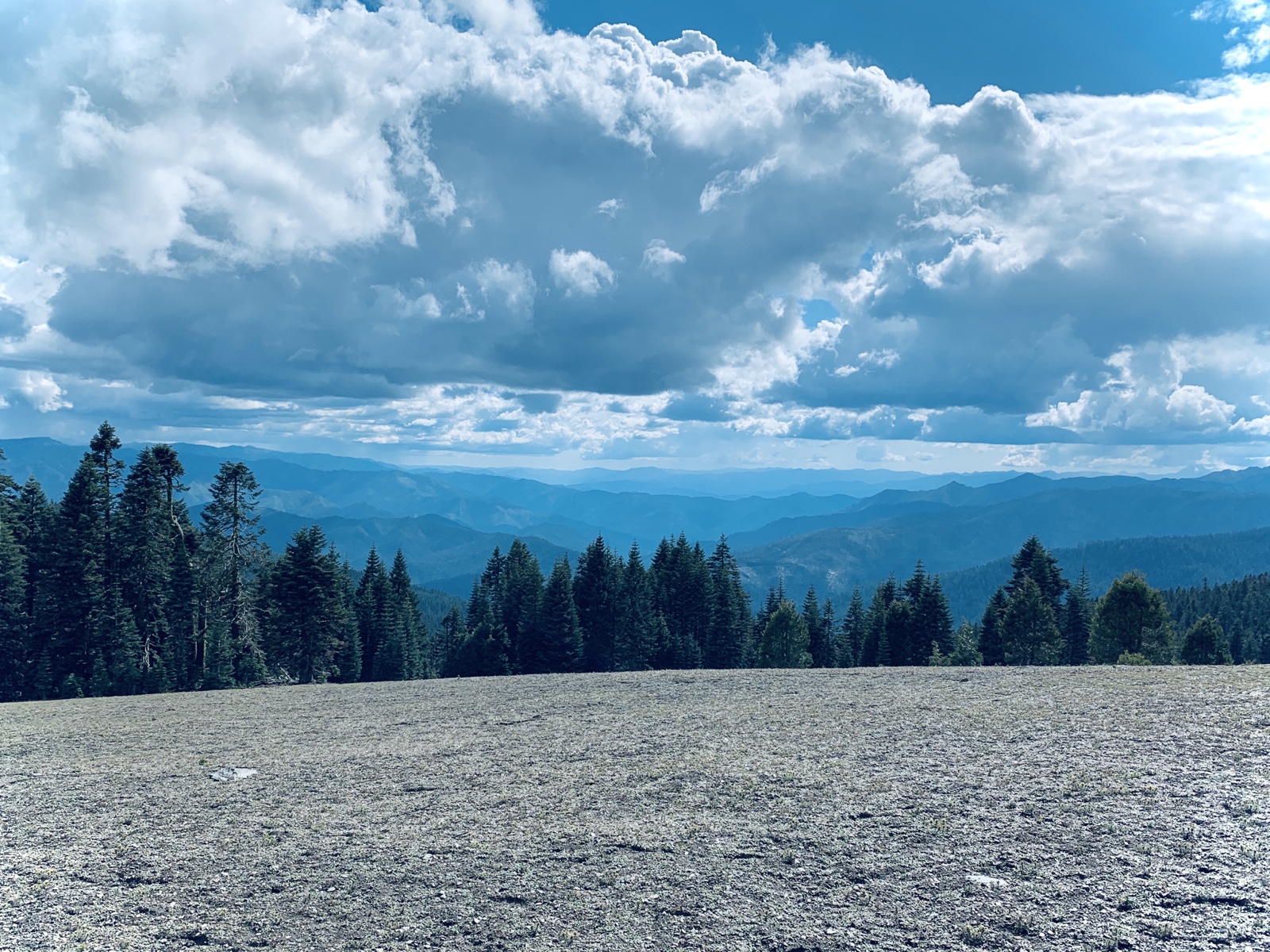 Now I'm tucked into my quilt with all chores done. It could be a cool night so I better put my puffy on!!