An interesting one! Slept on and off through the night, it was cold. I knew that when I picked the campsite but the view of Shasta required sacrifices 🙂 The important electronics and most importantly, the water filter, were in the sleeping bag with me. They should not freeze (phone doesn't like it and filter is kaputt when it freezes once!). I was surprised, however, that the water in my bottles didn't freeze at all. Maybe I imagined the cold???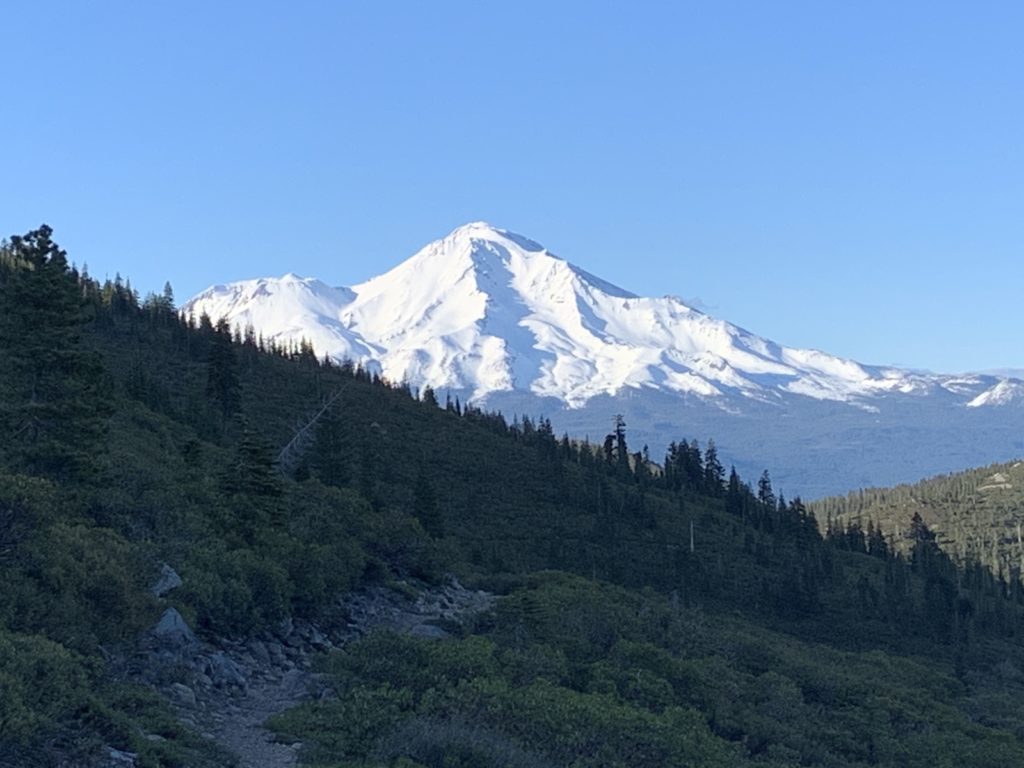 The start was delayed a bit due to the cold but after admiring Shasta again, I set off at 7am. I crossed a road and met a couple out day hiking. Then I took a long breakfast break at 10am to dry out my gear (tent, groundsheet, sleeping g bag) that got a bit wet and had some coffee/food. Mixing instant coffee with a breakfast drink tastes awesome!
Just when I set out again, I ran into Jeff who had started his day hike the previous day when I started my hike. He day hiked and was out for another one. He pulled ahead of me and shortly after, I met him talking to another guy. This guy was on a longer hike and had done a few days north of us. He told us of a sketchy north slope covered in snow that was coming up for us. He had done it early and it was hard snow with little traction.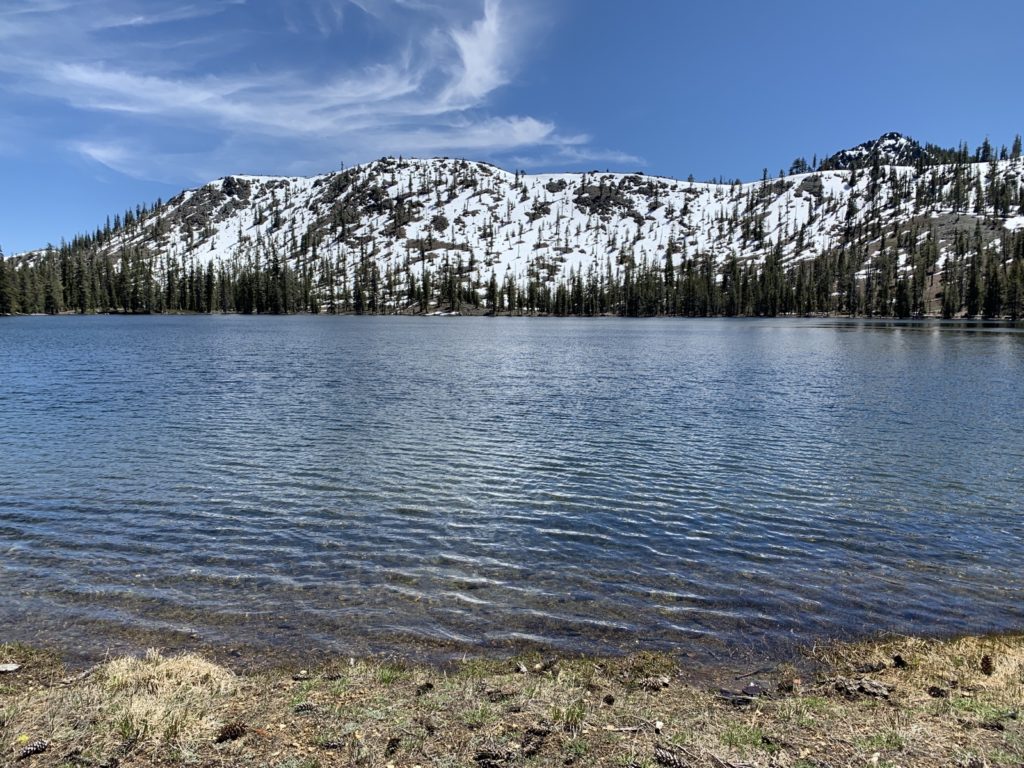 He advised us to go down to Toad Lake and try to get around this section on other trails. He also gave me his Yaktrax (traction devices) as there was more snow coming up around Etna. Nice of him (I'll mail them back). So Jeff and I descended to Toad Lake which is a popular camping area with weekenders. It's a large area so campers spread out and it doesn't feel busy but it's certainly scenic and has outhouses.
We could not easily find the trail that would get us around the snowy section and I didn't want to bushwhack in unfamiliar terrain that wasn't marked. So I settled down to eat and Jeff hiked back to his car to give me a ride to Parks Creek (my goal for today and the far side of the sketchy slope).
I had a lot of time to eat, organize my pack and enjoy sitting 🙂 As it got later (Jeff was supposed to take 4 hours) it got colder and a family invited me over to their warm fire!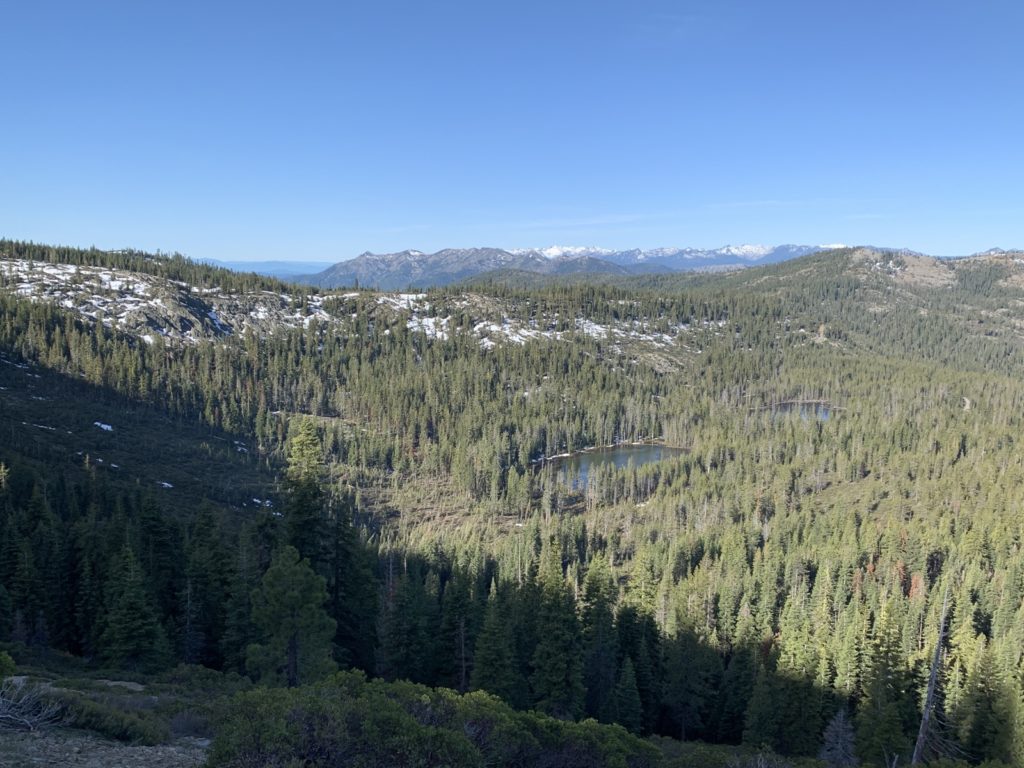 Jeff eventually arrived around 9pm, having taken longer to find the road to Toad Lake. I'm thankful that he is giving me a ride so a delay isn't a big deal! But since it was cold and dark, setting up camp either at Toad Lake or back up on the PCT (another 1.5 hours drive) wasn't appealing. Because the drive goes through Mt Shasta anyway, we ended up staying in town which was an unexpected luxury after only one night outside 🙂 This won't continue 🙂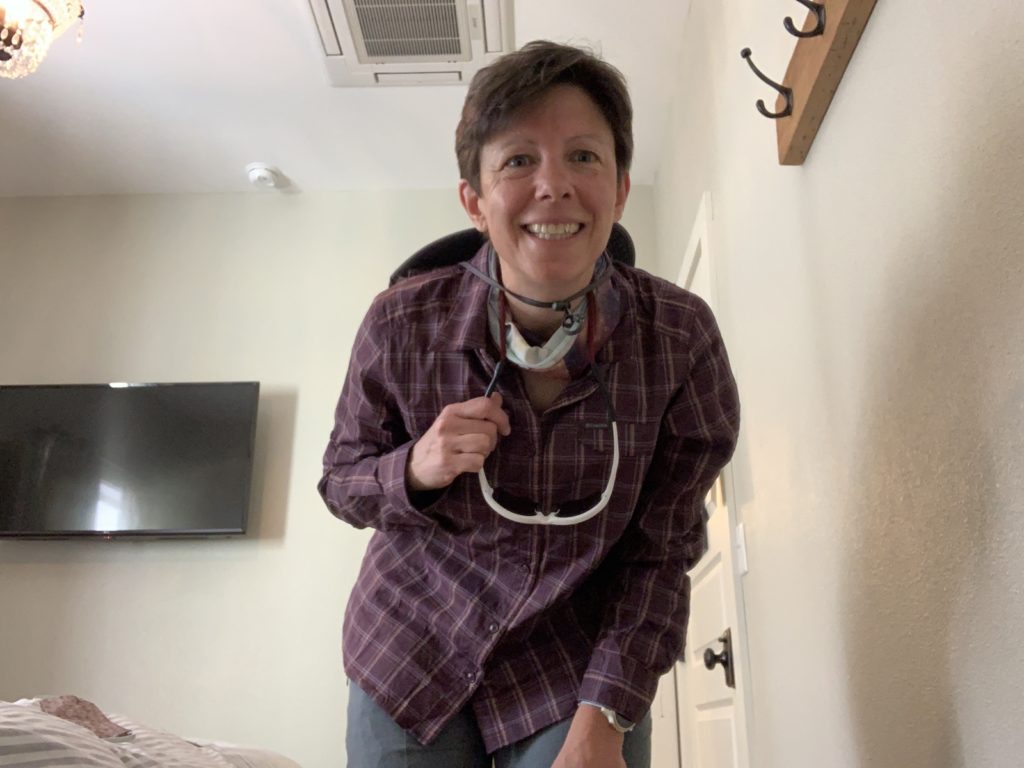 Overall I hiked the same miles I would have hiked to Parks Creek, just not fully on the PCT. Day 3 will continue there and I hope the snow will be manageable. It's supposed to get much warmer …