Assuming I finish around the end of August or first few days of September, this is roughly half time for me! CRAZY how the time flies! However, there have been so many experiences and people who touched my journey; I am thankful for each one of them. I know I have to come back to many of the places! And I cannot wait for the second half!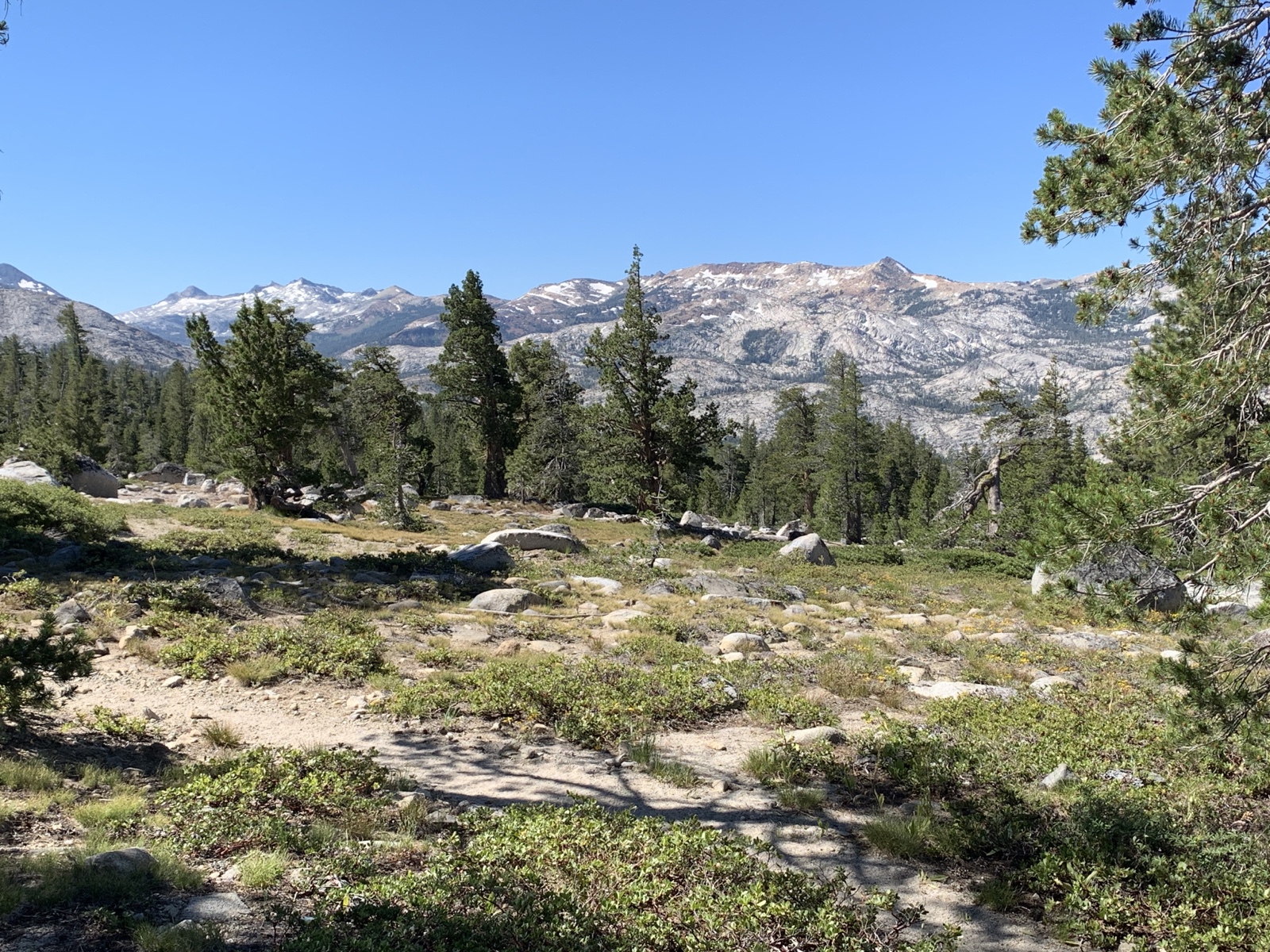 Last night was warm … I was constantly adjusting layers and my quilt to stay cool. It was also the first time I heard an animal at night. Something trotted past my tent and I assume it was a moose … too heavy for deer or coyote, and not the right gait/rhythm for a bear. I clapped my hands and it was gone …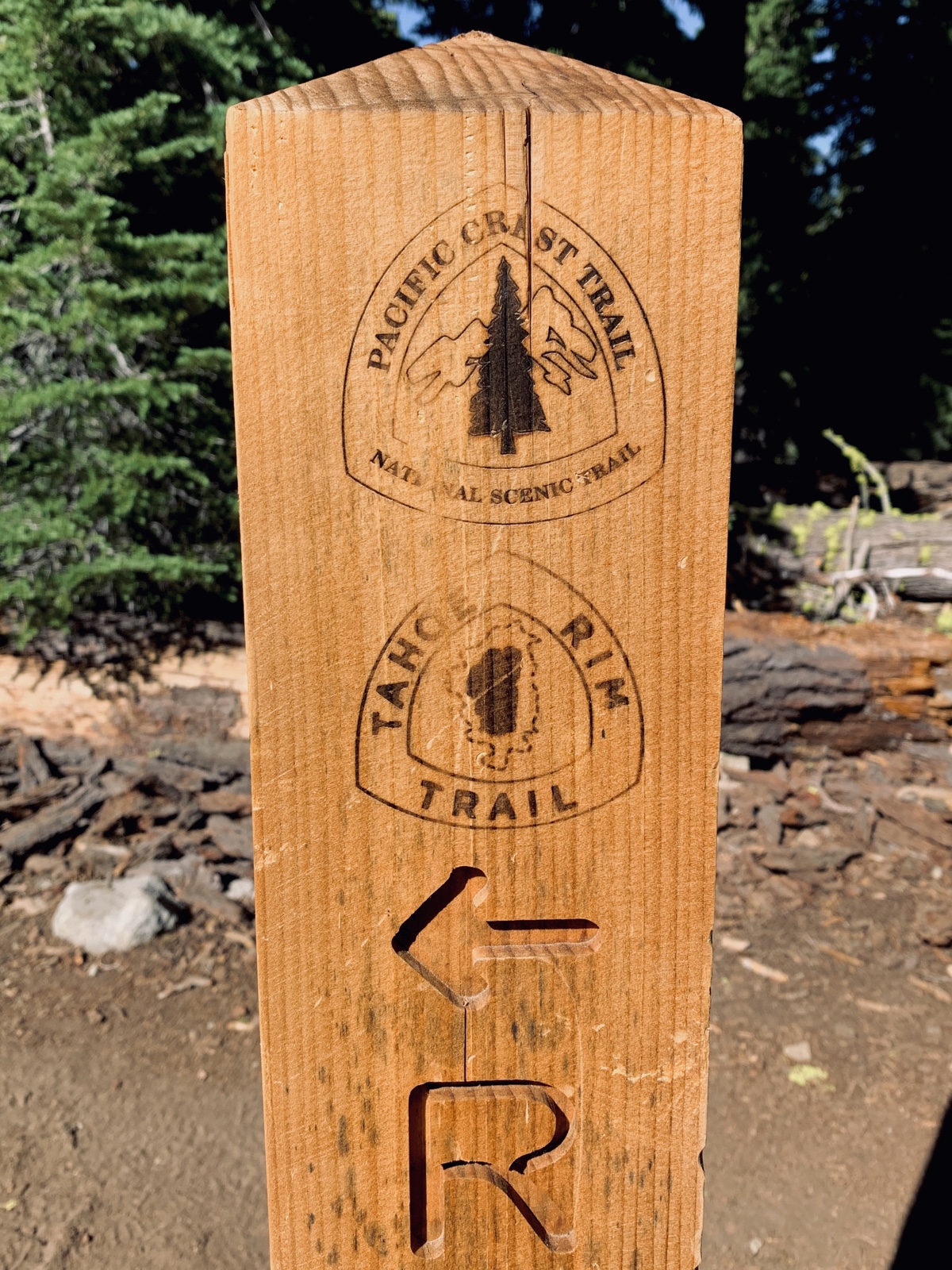 I started hiking at 7:30am and was mostly in the trees today; hence few pictures. The trail was much better and mostly soft. Only the last hour brought a significant uphill. 15 miles later I got the camp spot I was aiming for, with a fantastic view of Lake Tahoe (and cell reception!) and somewhat sheltered from the wind. Both sunset and sunrise should be gorgeous! The day was hot and I should be drinking more water? Sometimes time passes so quickly and there weren't too many creeks today.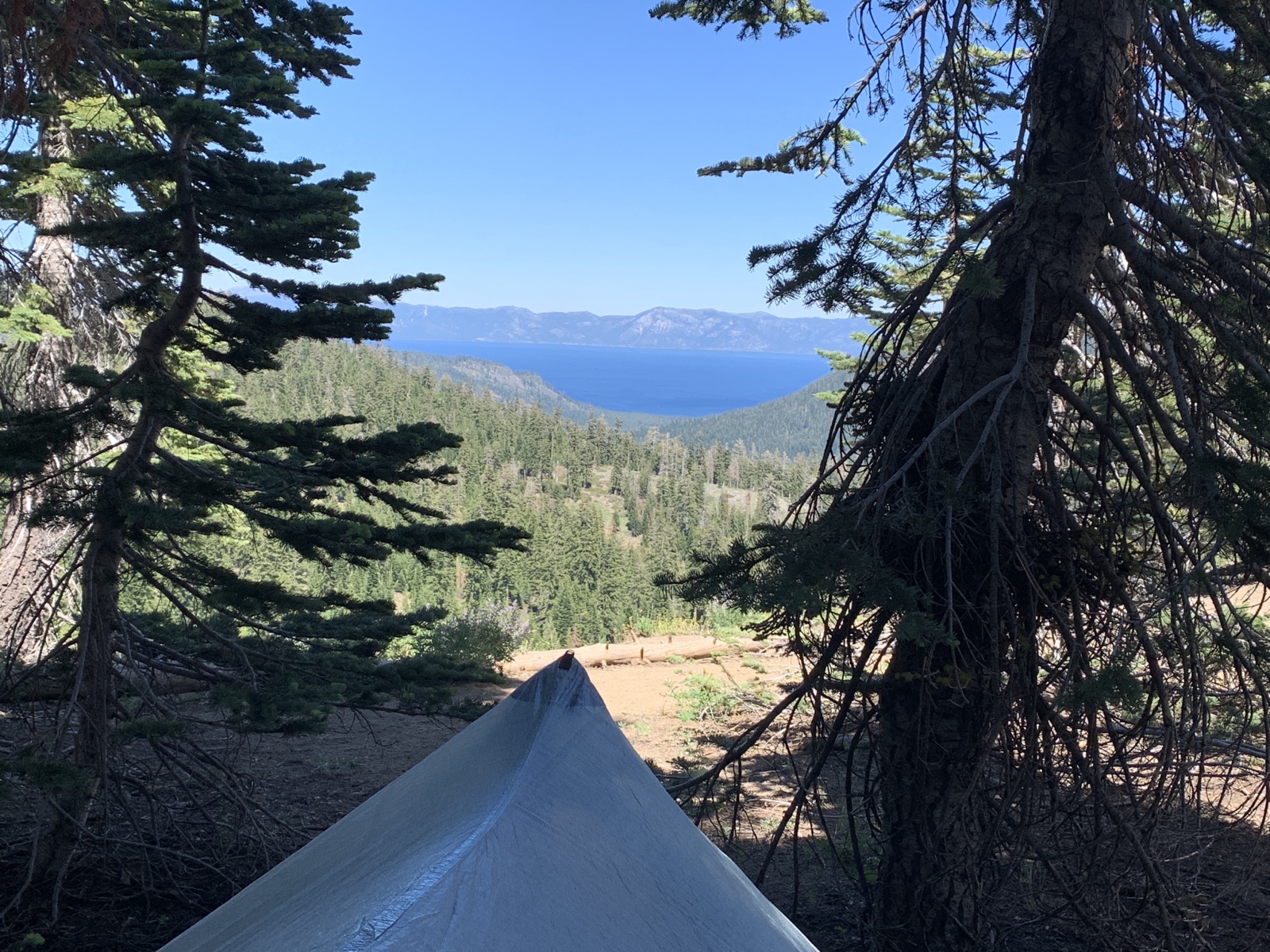 I set up my tent in the afternoon and enjoyed having more time to rest! I ate and drank and read and "washed" the sweaty body. All clean now!!
If anybody is looking for a tent, just wanted to say that I really enjoy my ZPacks Duplex. It's a 2p DCF tent that allows me lots of room to move around, sit up, organize gear and yes, even cook when I have to due to mosquitoes (not recommended though). It's single wall but I haven't had many mornings with condensation (campsite selection affects this). 2 vestibules and entries, it uses two trekking poles. And it weighs 20oz or so!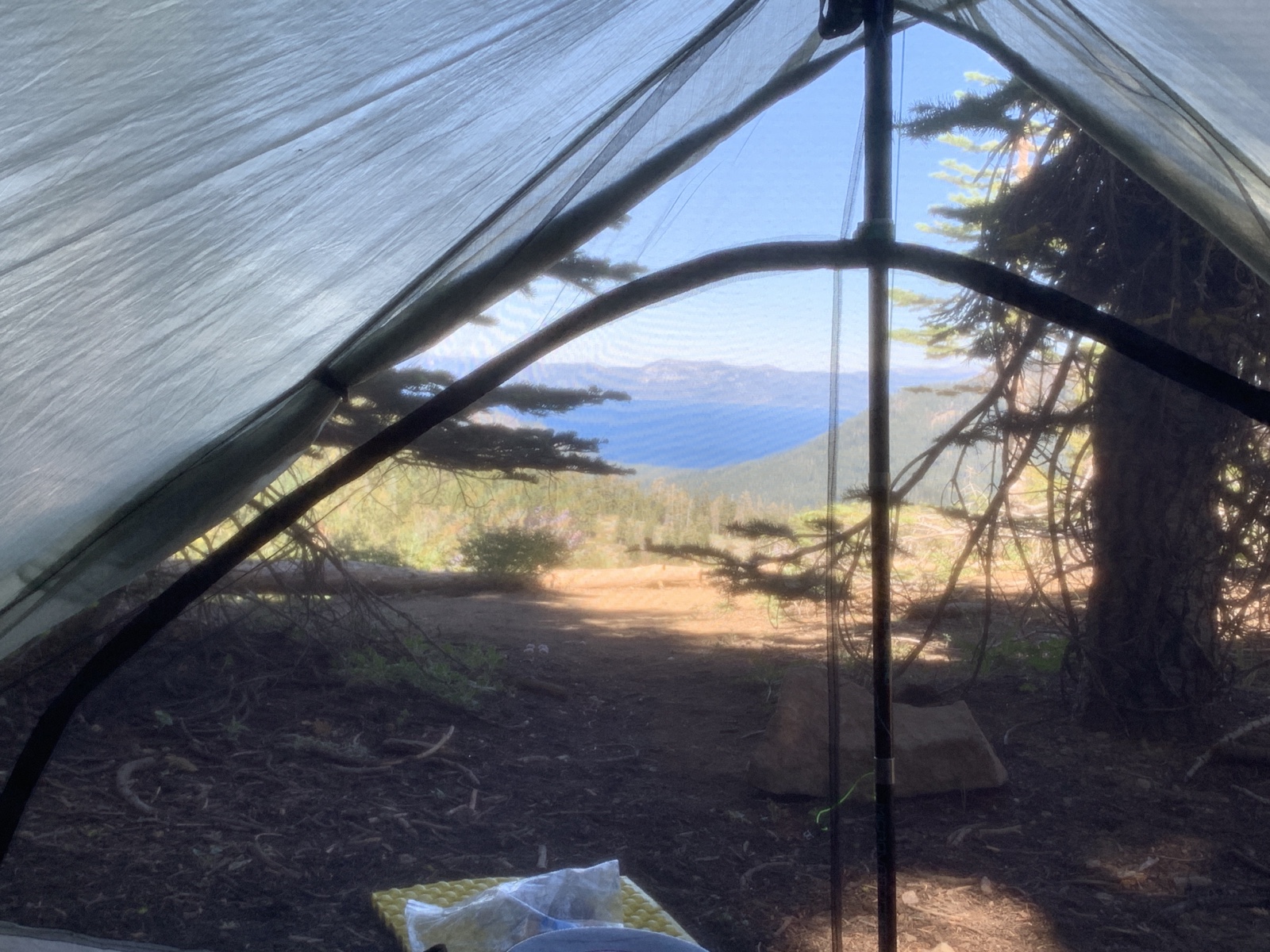 28 miles left to Donner Pass!