Again we did not have to rush getting up, and with only 8 miles to cover, the heat wasn't a problem today.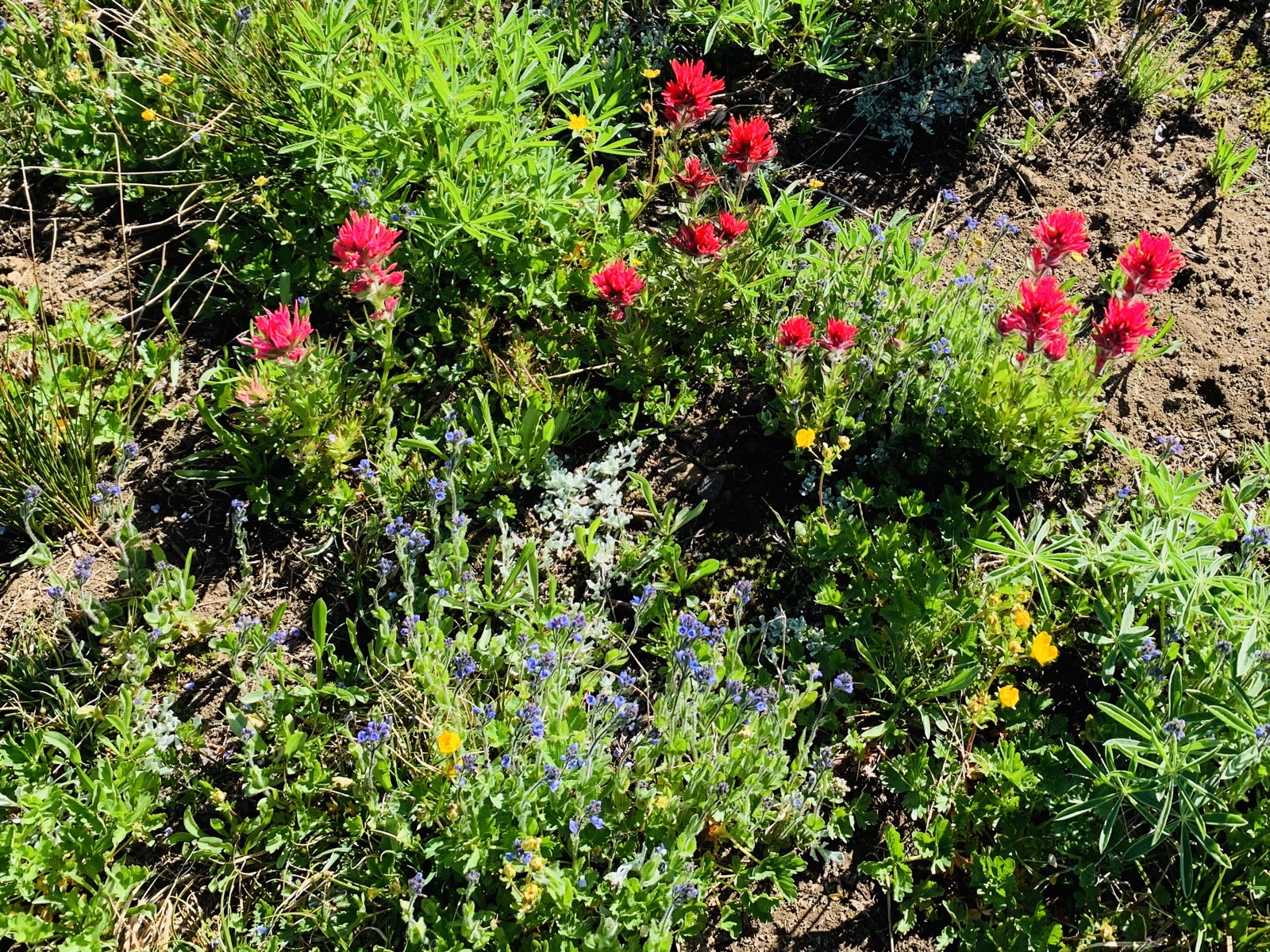 Shortly after starting, we started walking on lava and actually took a quick detour up Collier Cone.
Amazing views from up there … of the PCT below and all the mountains around us!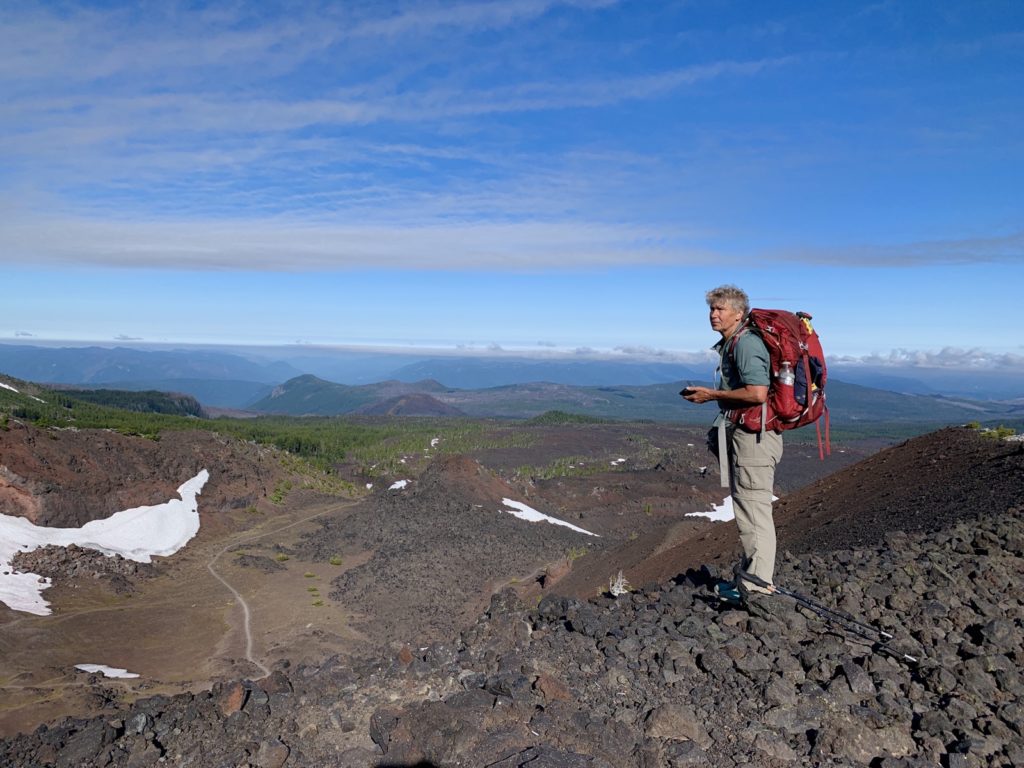 The landscape is a mix of lava, volcanoes, green trees, snow and spiky peaks!
We can still see the Sisters looking back. We also had a few stretches of snow to walk through today …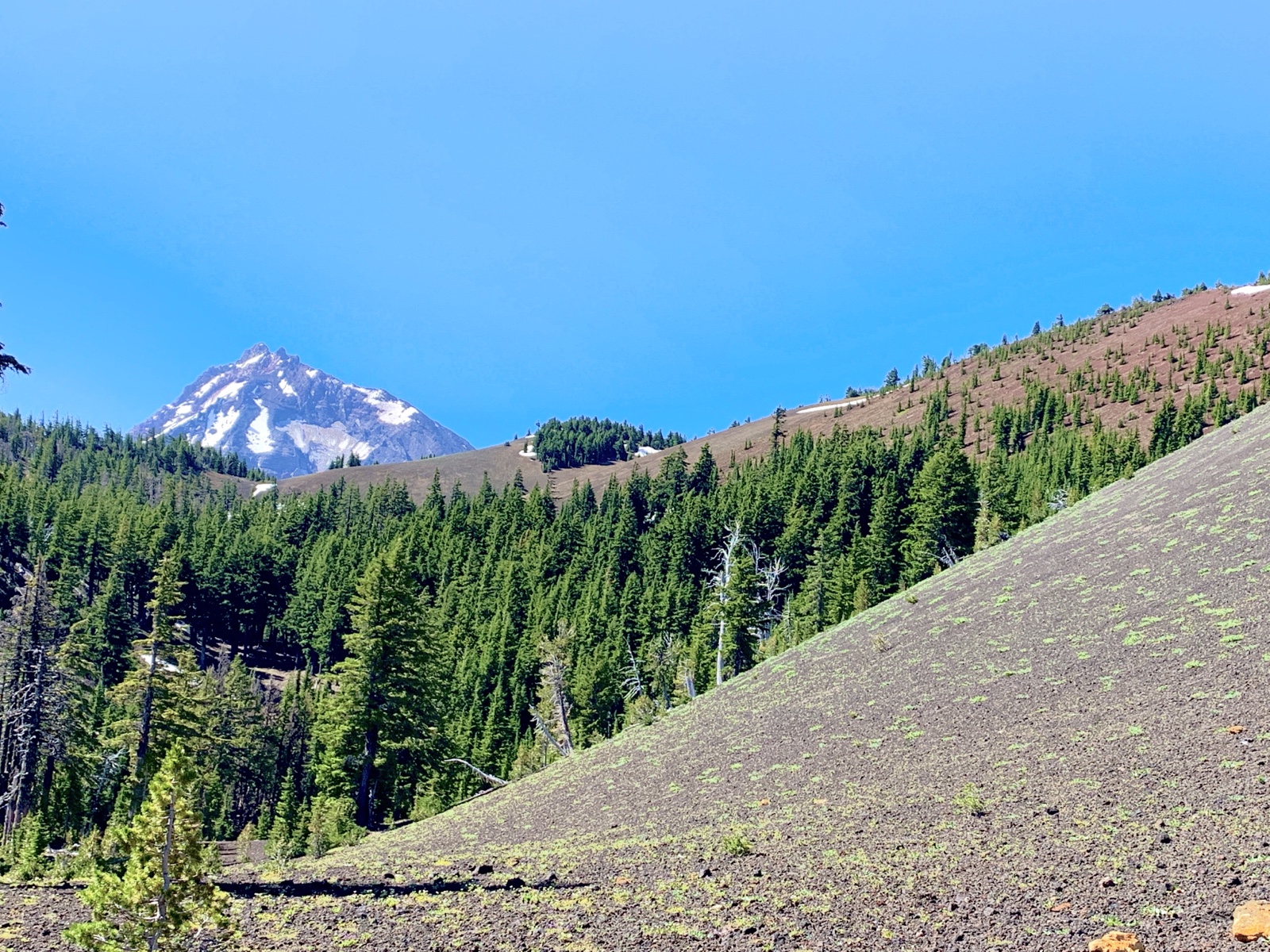 Towards the end of our walk we had some time in a burn area and were definitely glad we didn't have to camp in there.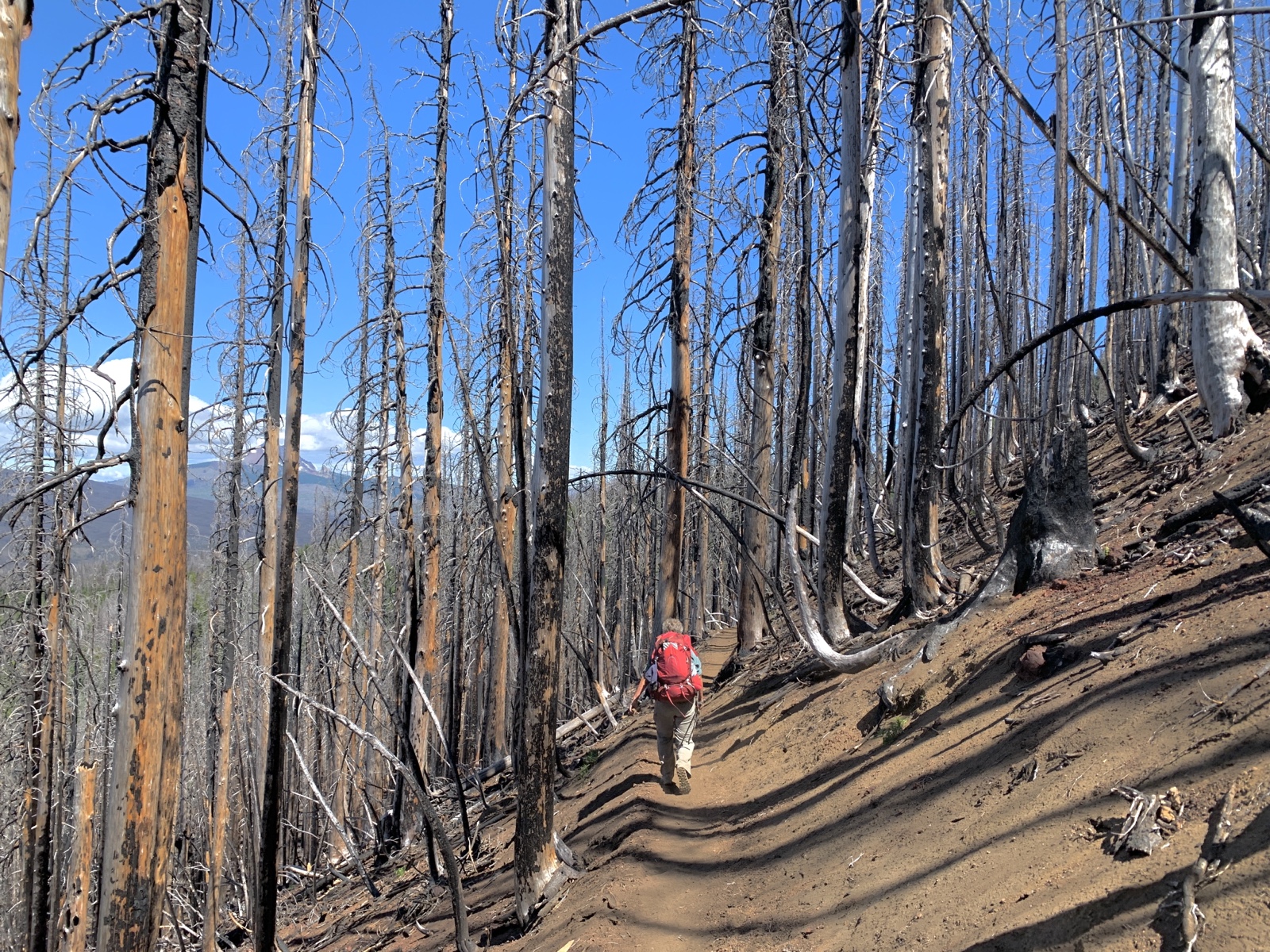 We ended our day and hike at Lava Camp Lake, which has a primitive campground (toilet and picnic tables).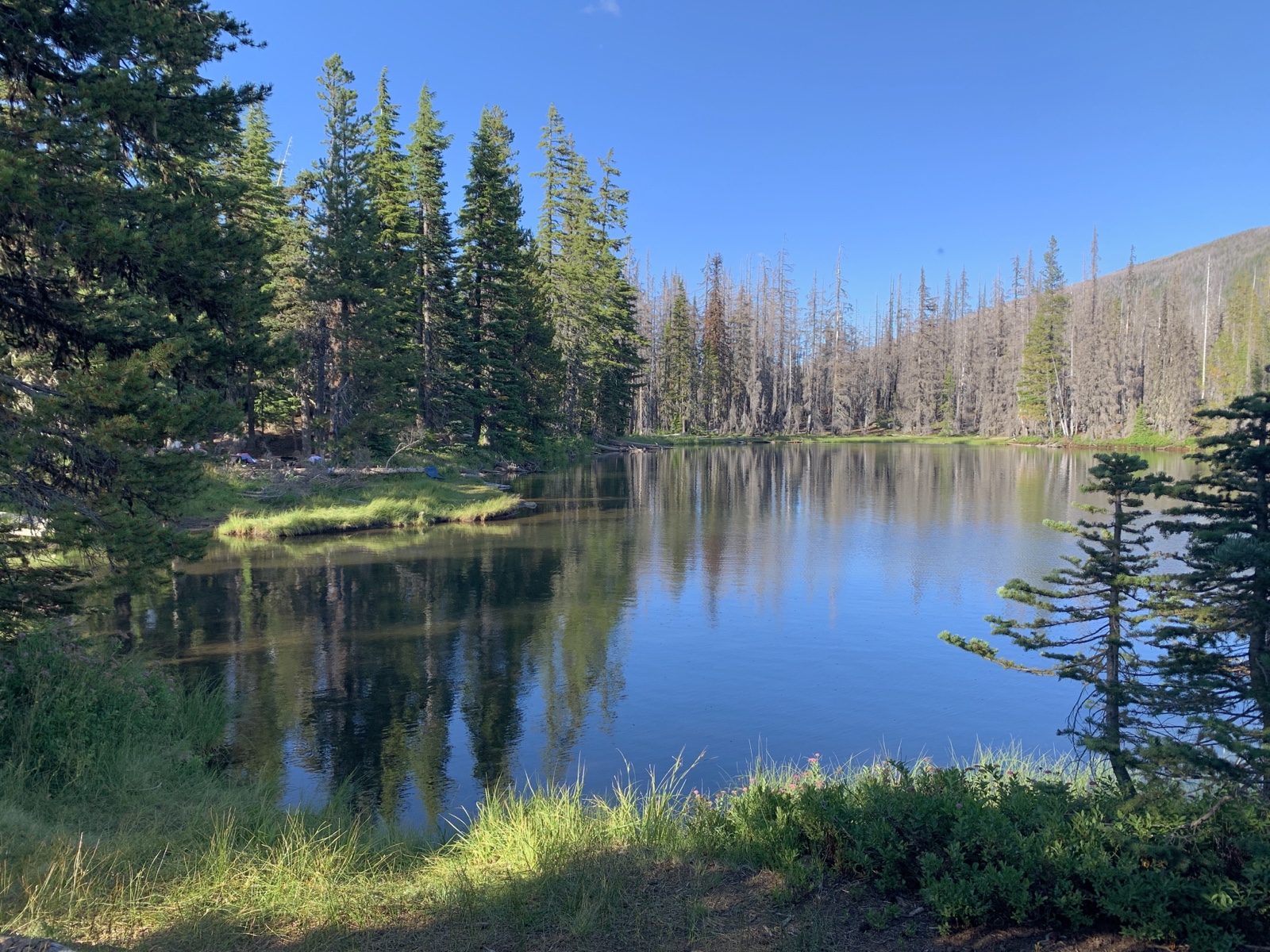 We arrived early and had a lot of time to freshen up, wash our socks, eat and set up camp. A few people around but overall a small campground. We are waiting for Theresa which is scheduled to arrive tomorrow (though there was some indication via text she might arrive today and camp with us … so far no show). Lots of leisure and nap time! Tomorrow we will get some food in Sisters and then hit the road … home for T and L, a drop off at Highway 26 for me.