Time to say bye to Kim, Ron and Ranger, and the comfy house in Portland. It was great to chat, hang out together, and rest the body! Thank you 😍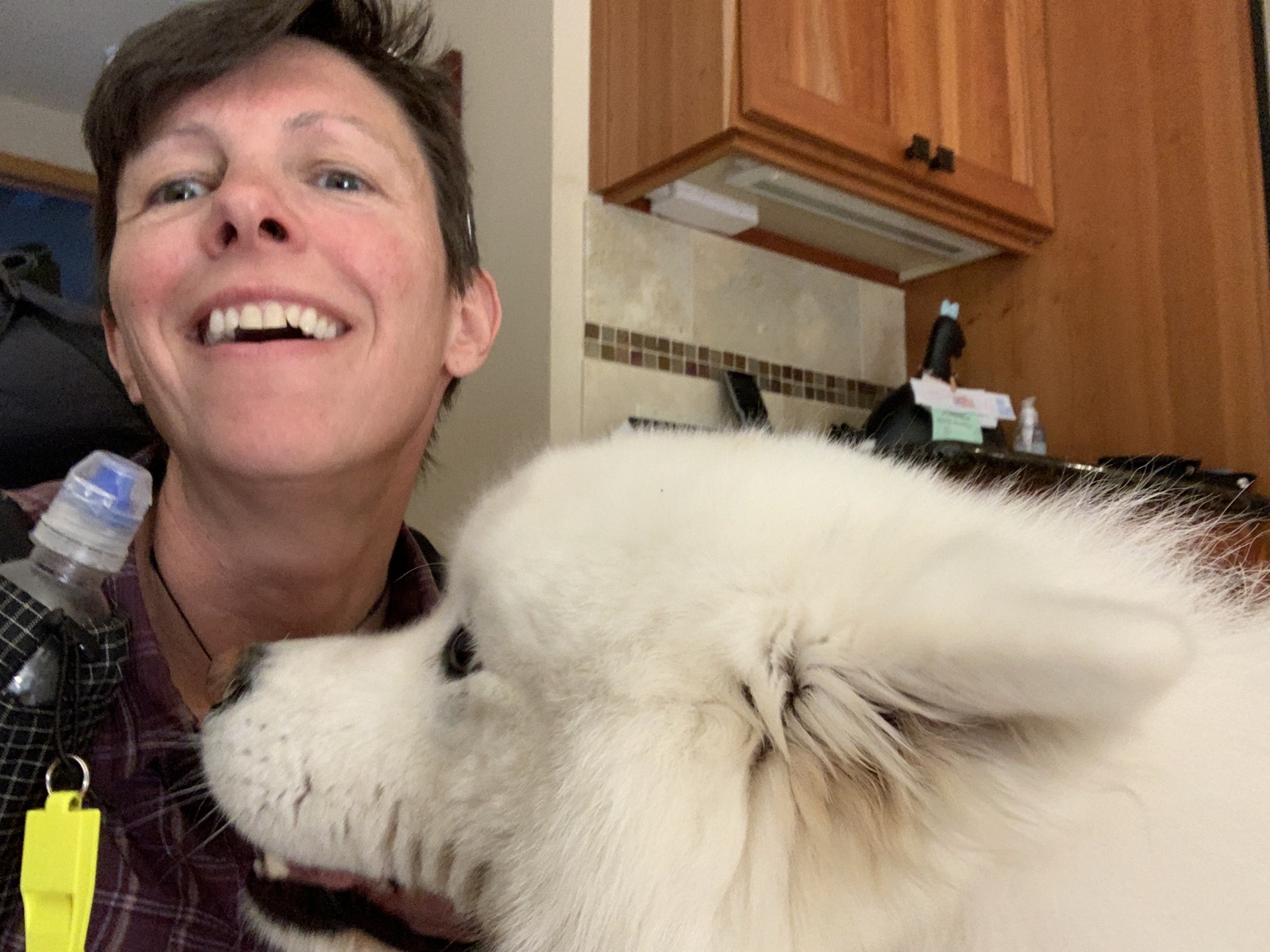 In less than two hours we had driven from Portland along the Columbia Gorge into Washington and to Trout Lake. Loura and Gene were already there so the timing worked out great.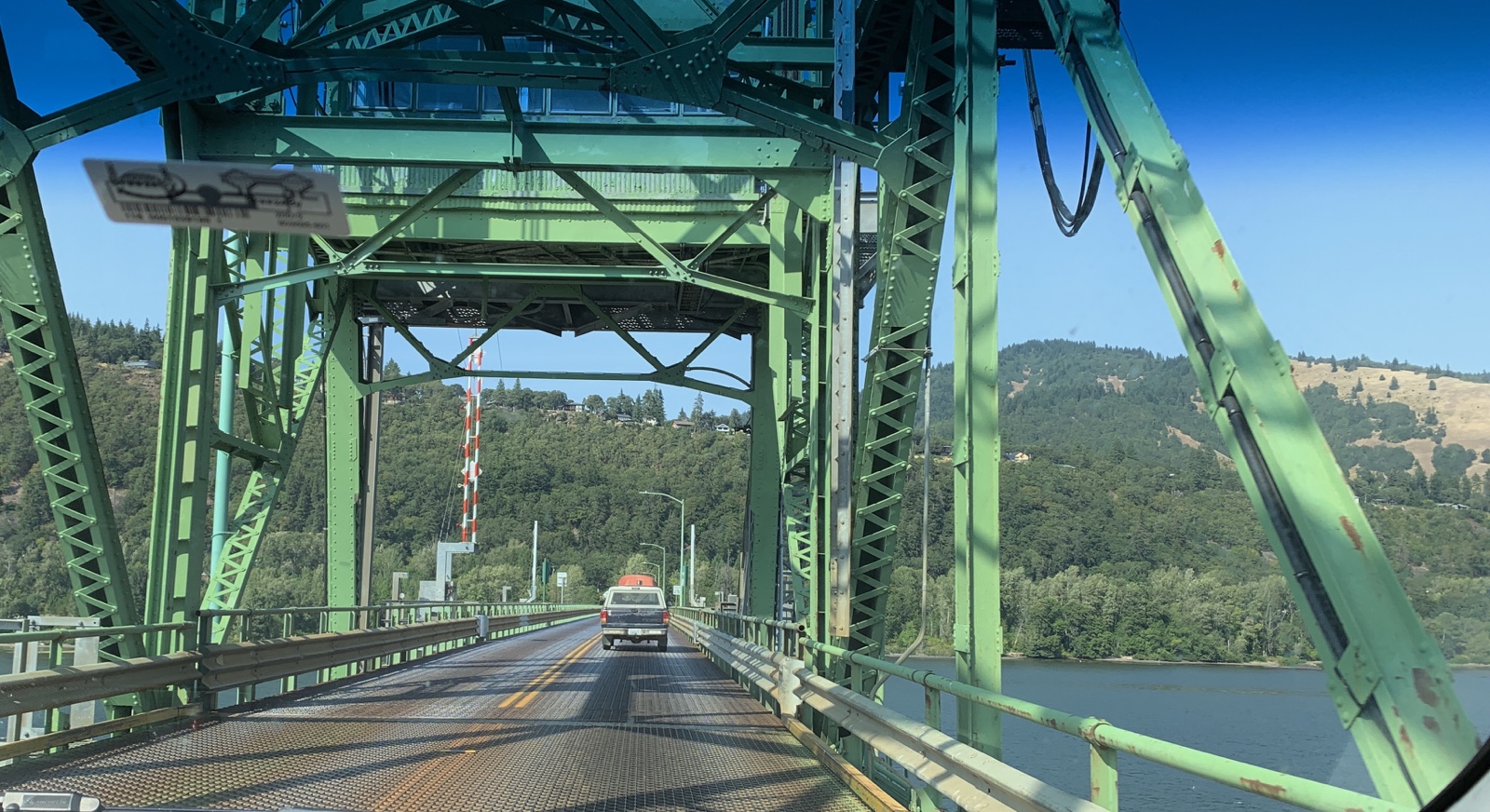 instead of camping in Trout Lake (apparently there is a lawn somewhere that is available to hikers) we figured we might as well head up the hill and camp at the campground … given the heat in Trout Lake it could only be better up there! I went into the General Store (very used to PCT hikers) and inquired about the best way to get up there. 10 seconds later I was talking to Gary, a trail angel, who was sitting outside the store and only asked when we wanted to leave 🙂
We said goodbye to Gene and Ron, and drove past Goose Lake to Crest Camp. Thanks to the trail angels of Trout Lake and Gary in particular! This is the spot on the PCT where I bailed 4 years ago due to snow. Weird to be back!
Once we got there we thought we might as well hike a bit to get away from the dusty road. We hiked almost 3 miles to the exact spot where I camped the last night on the PCT with Keyla 4 years ago. Back then it was a big lake with lots of frogs 🐸 Today it's a dry meadow! We are camped and ready to sleep; Loura's first night in her new tent! (Gossamer Gear The Two). We have to average 15 miles a day to stay on schedule so tomorrow the serious hiking begins 🙂