We made progress and there are 434 miles left to the border. 76 miles to White Pass and our next resupply!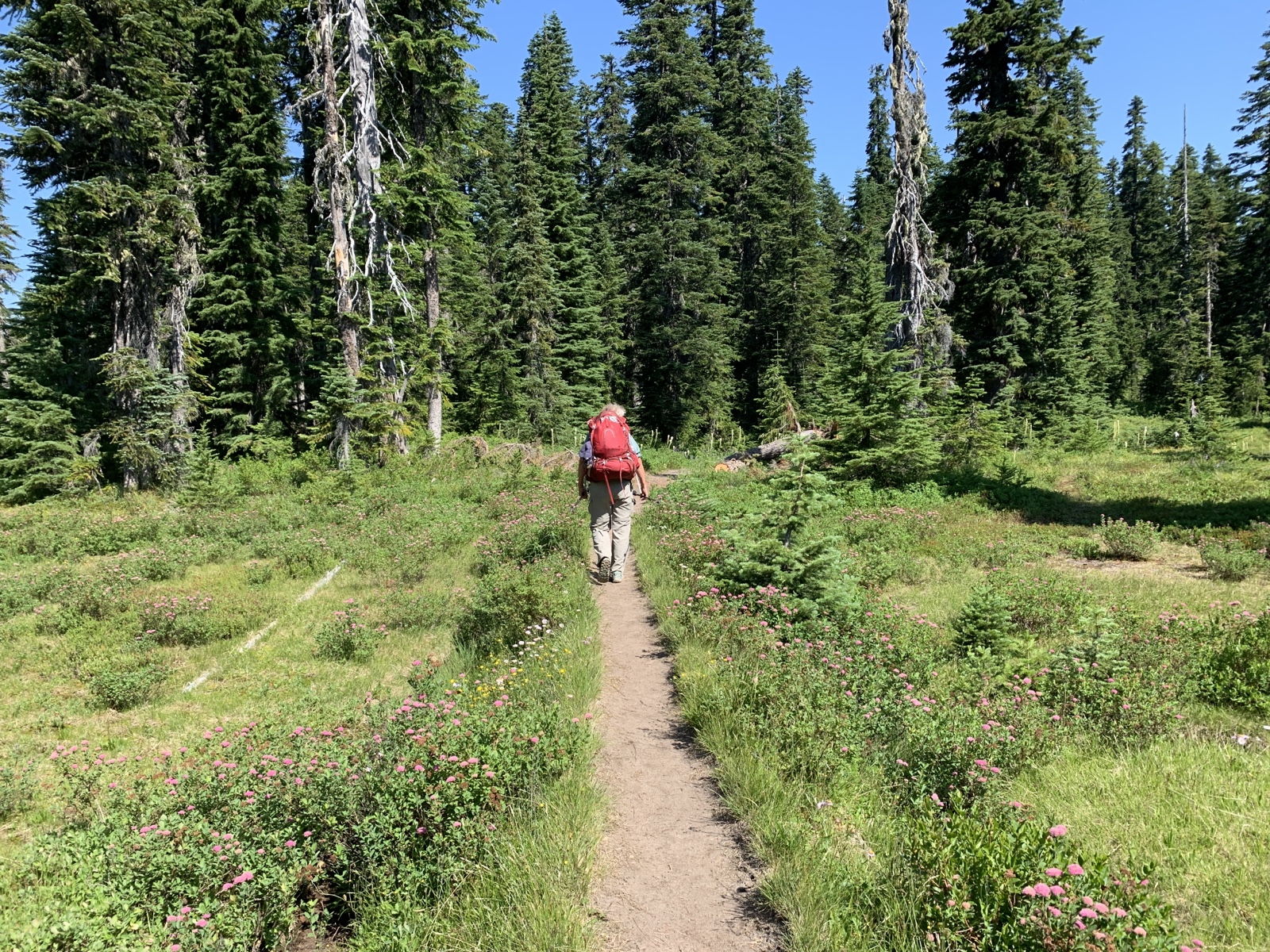 I forgot to take a picture of the "lake" where we camped last night to compare with the same picture from 2016. Back then, Keyla and I were camped on the edge of a fairly large lake, frogs singing etc. Last night our tents were on the edge of a large dry meadow! That's the difference between early June and late July!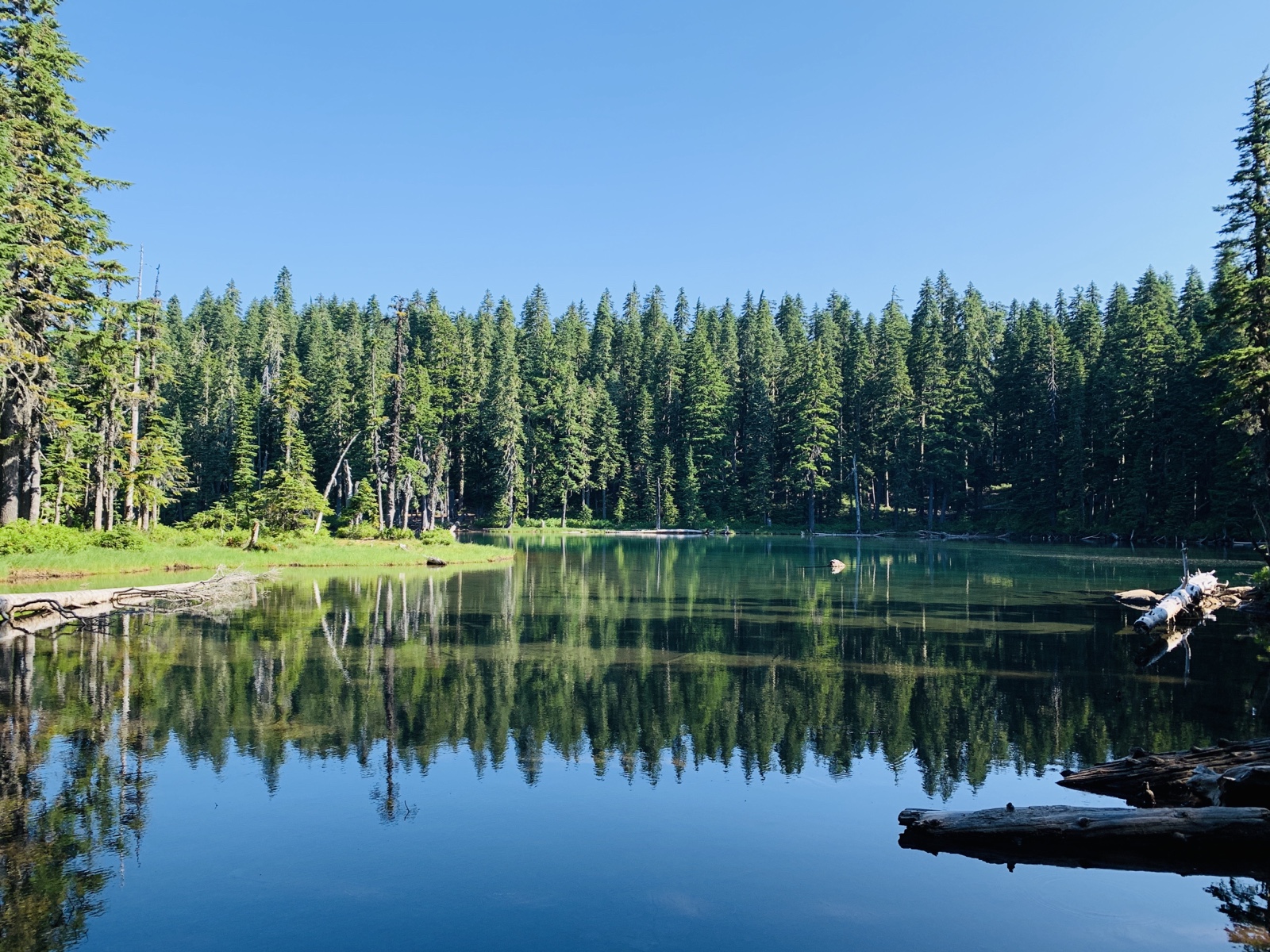 We hiked all day and saw mostly forest today. But we also enjoyed many pretty lakes! A few ridges gave us cell reception and good views!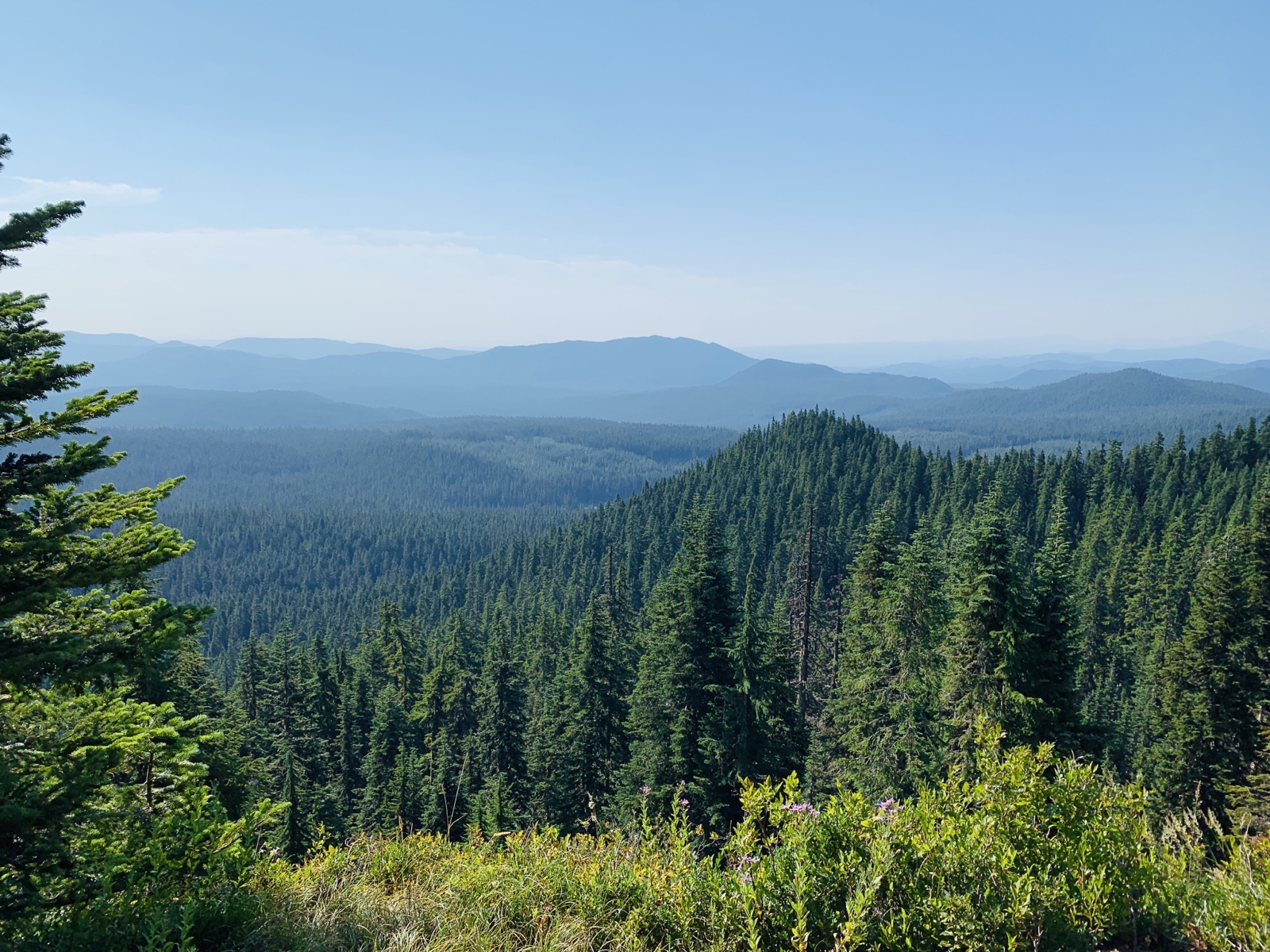 Another hiker doing the WA section was with us off and on a few times during the day, and is also sharing tonight's campsite at Mosquito Creek (way fewer bugs than last night!). We did 18 miles and got fairly tired in the afternoon, due to the heat (100F in Trout Lake, still the closest town, even at 7pm – cooler up here but still hot!). We rested at Surprise Lake which is a spot that the Natives use a lot during berry season but nobody was there today. Then we pushed on …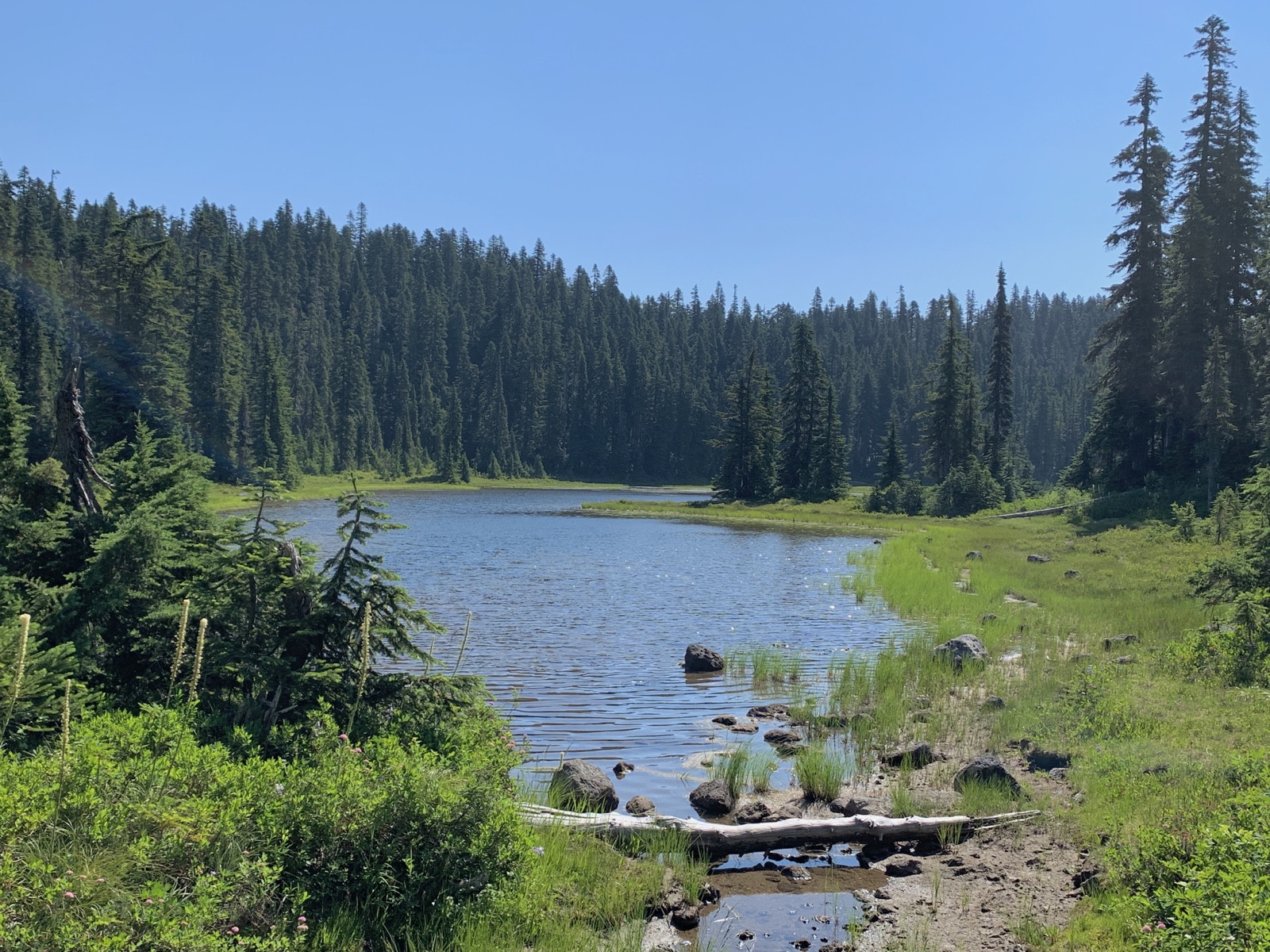 As we were getting close to camp and the end of our energy, we had the best surprise: Trail Magic! Our first time! It is called trail magic when nice people who want to support the hikers leave food or drinks on trail, at trailheads or other convenient locations. Boy were we happy! A few minutes earlier I had just told Loura that I was daydreaming about sparkling water or drinks! The trail provides! The cans had labels saying they were provided by Cribbage. Thanks!!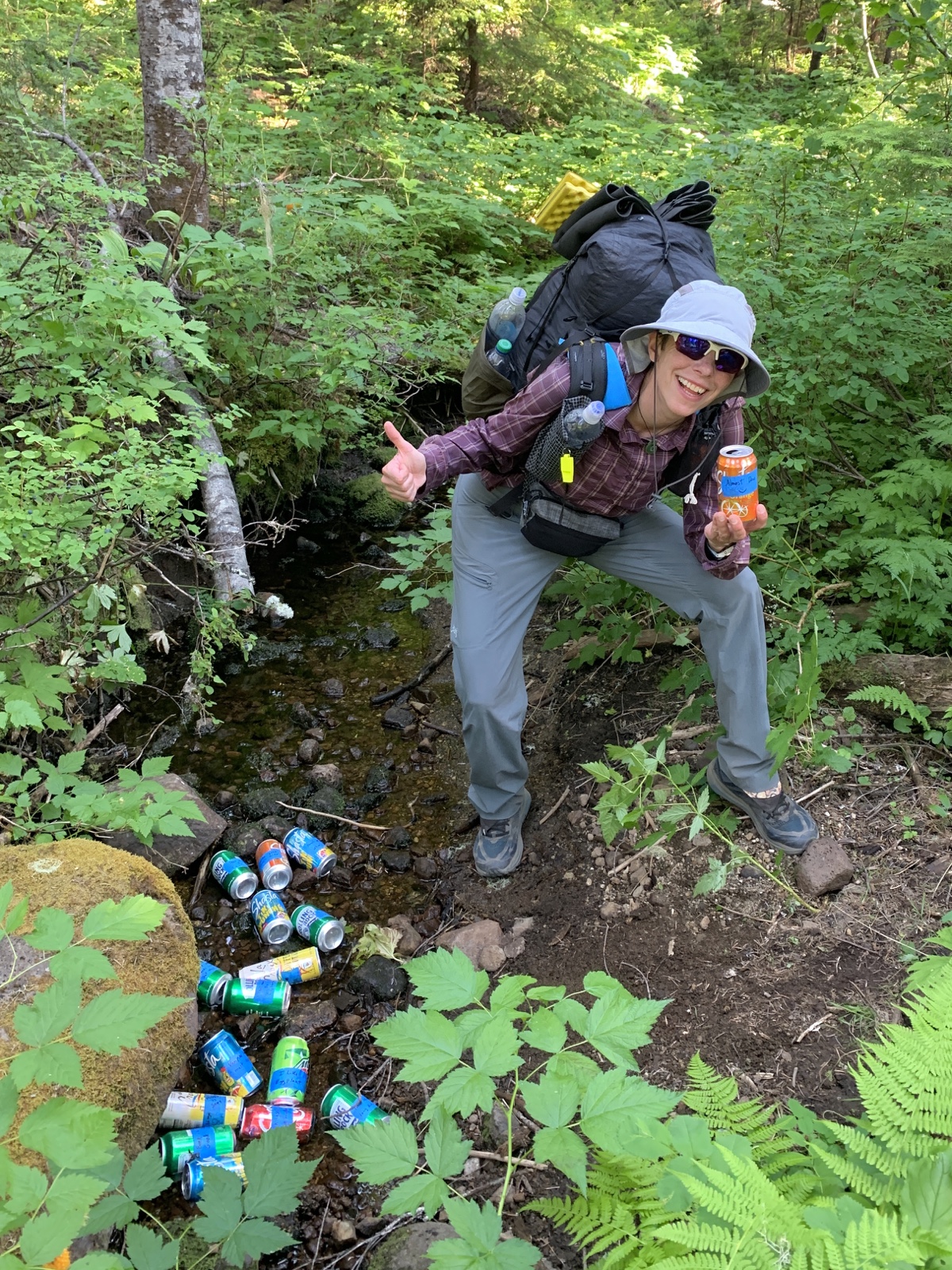 Last night I had also noticed that I had lost the adjustment screw on one of my poles, while they were folded and in a plastic bag while in town. I improvised with duct tape for the tent setup but couldn't use it during the day.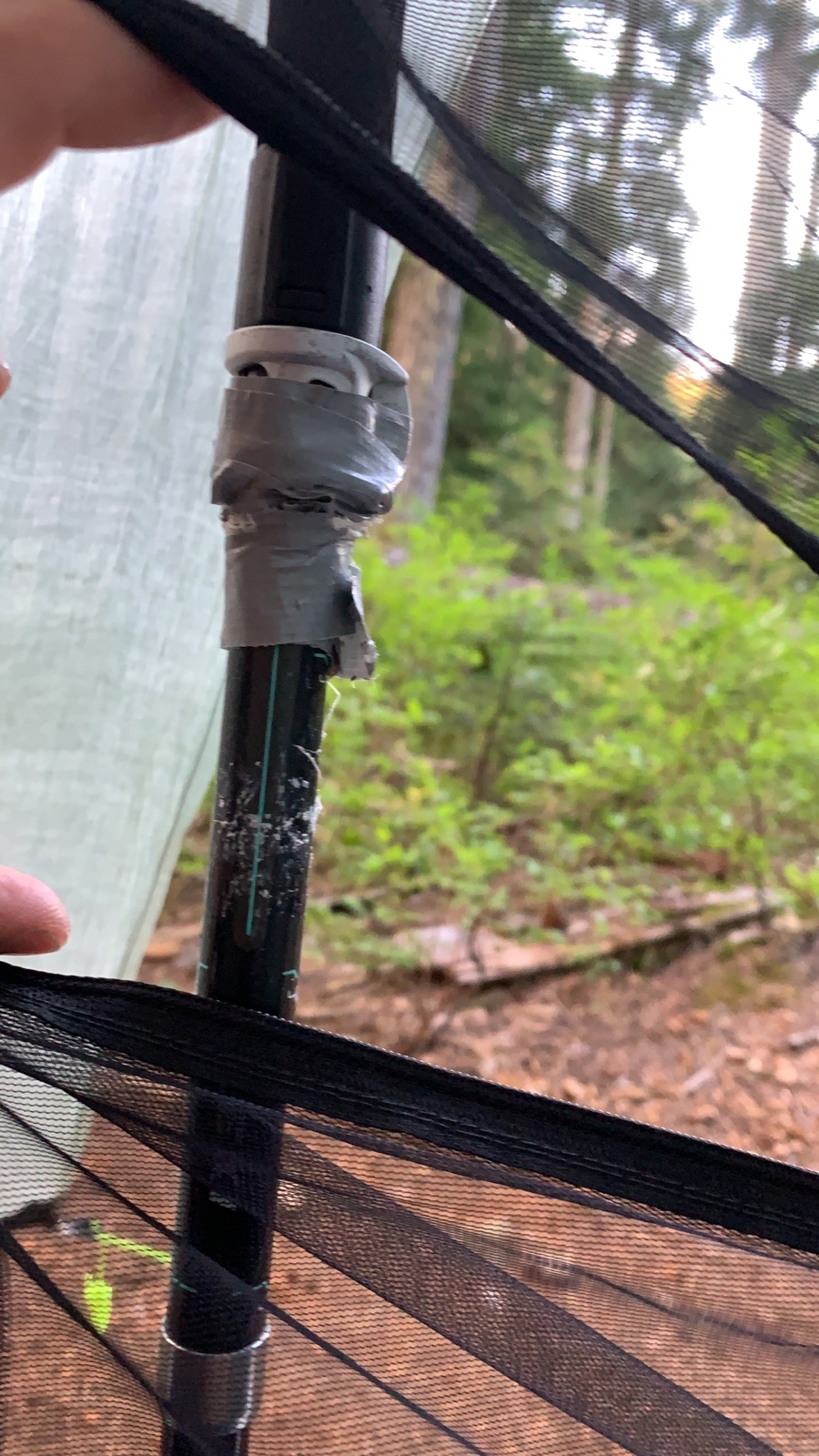 I had given that plastic bag to Ron when we left Trout Lake and sure enough, the screw was still there! He started work today but was able to leave the part at the next trailhead, about 10 miles on trail for us tomorrow. Lucky!