I had grown fond of Headwaters Camp near Burney Falls … it was so convenient with the flat spots, water, tables, bathroom etc. You learn to appreciate the small things that make hiking life easier!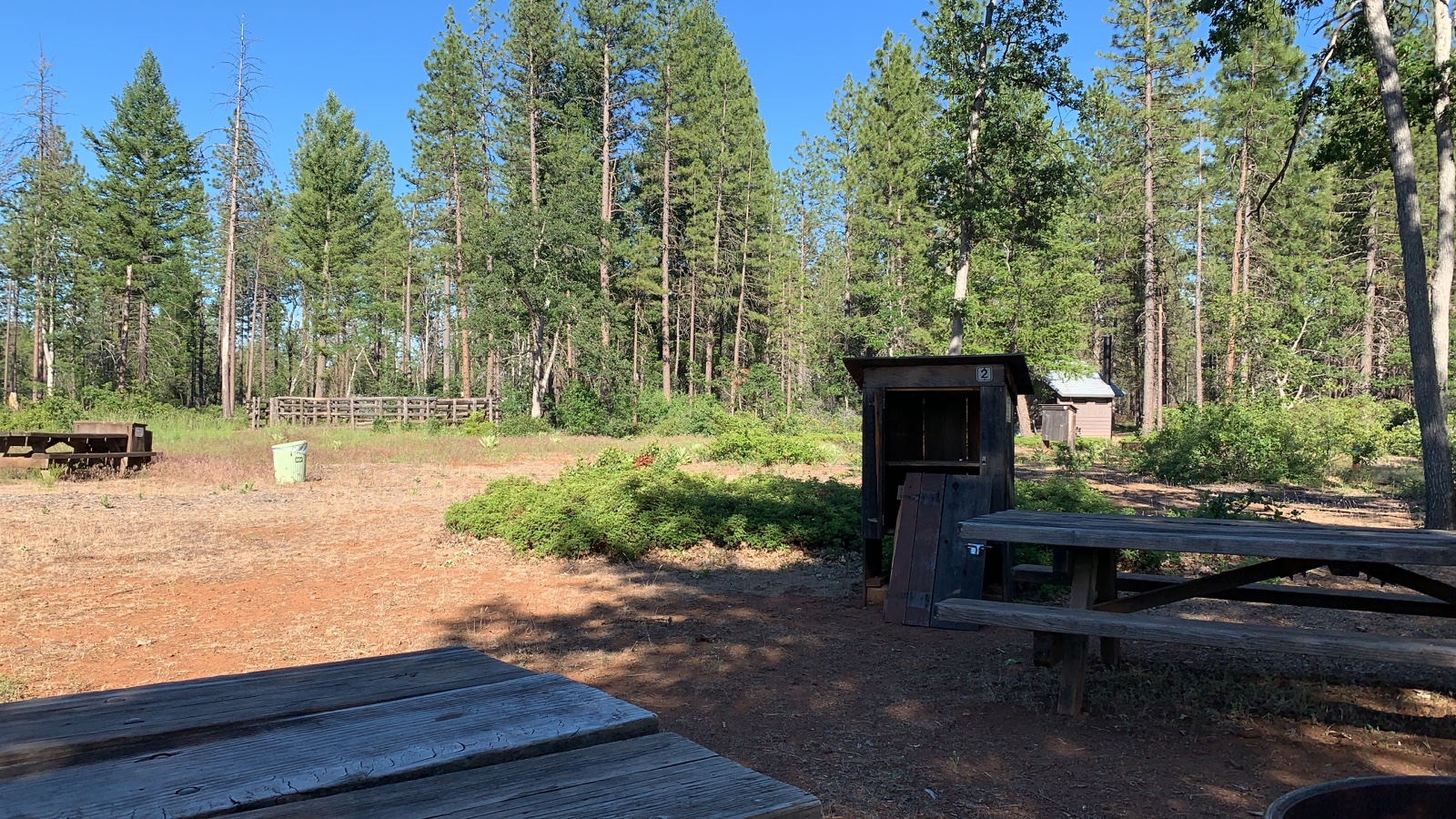 I wandered over to the State Park in the morning before the staff and tourists arrived, found an outside plug to charge electronics, used the Park Wifi to upload a post and then enjoyed coffee and muffin for breakfast from the store when it opened.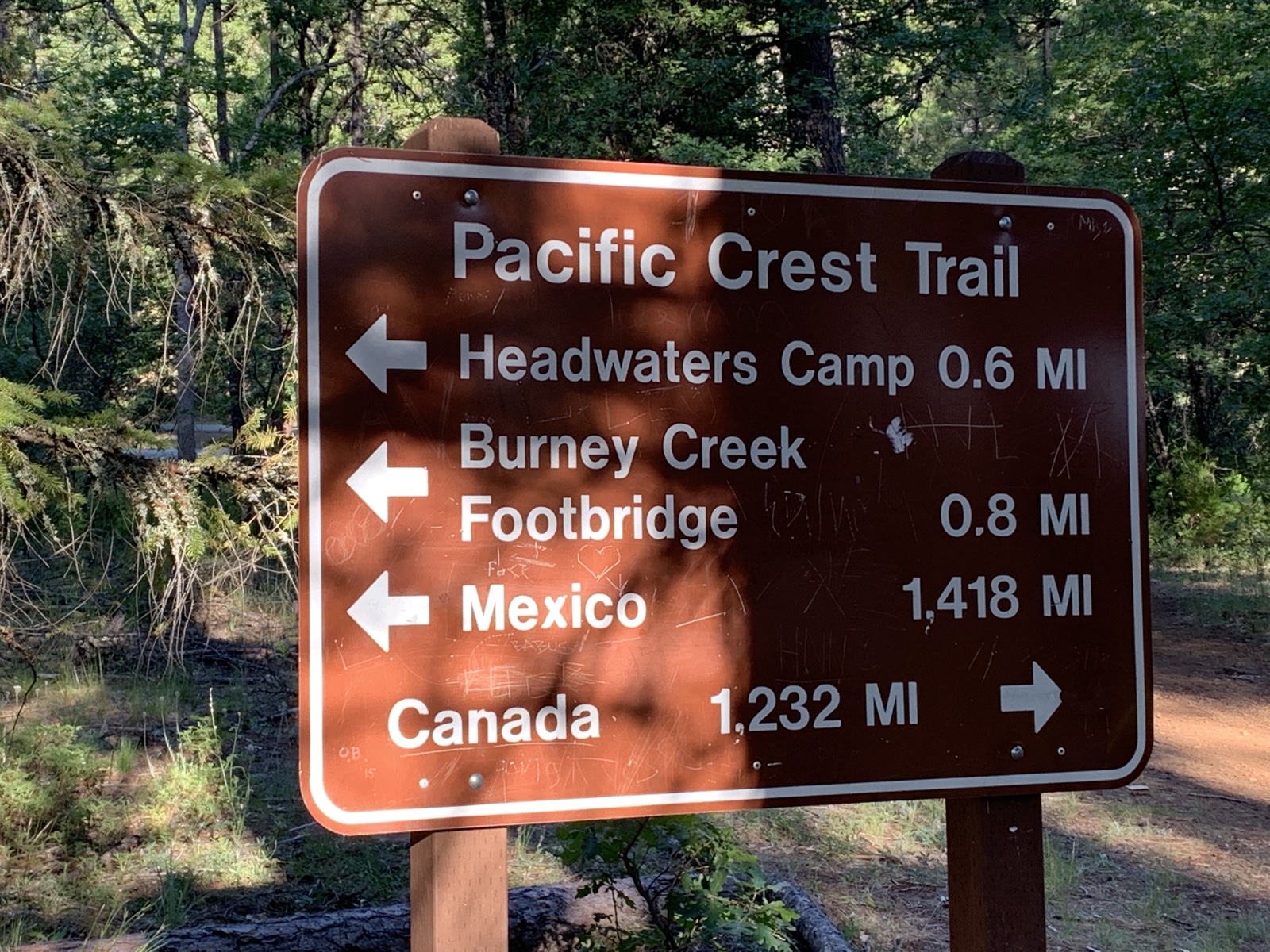 The temperature was pleasant in the morning but got up to 85+F during the day. The scenery made me think I was hiking in Australia, with the red roads/sand and sparser drier trees. I was just missing the gum trees 🇦🇺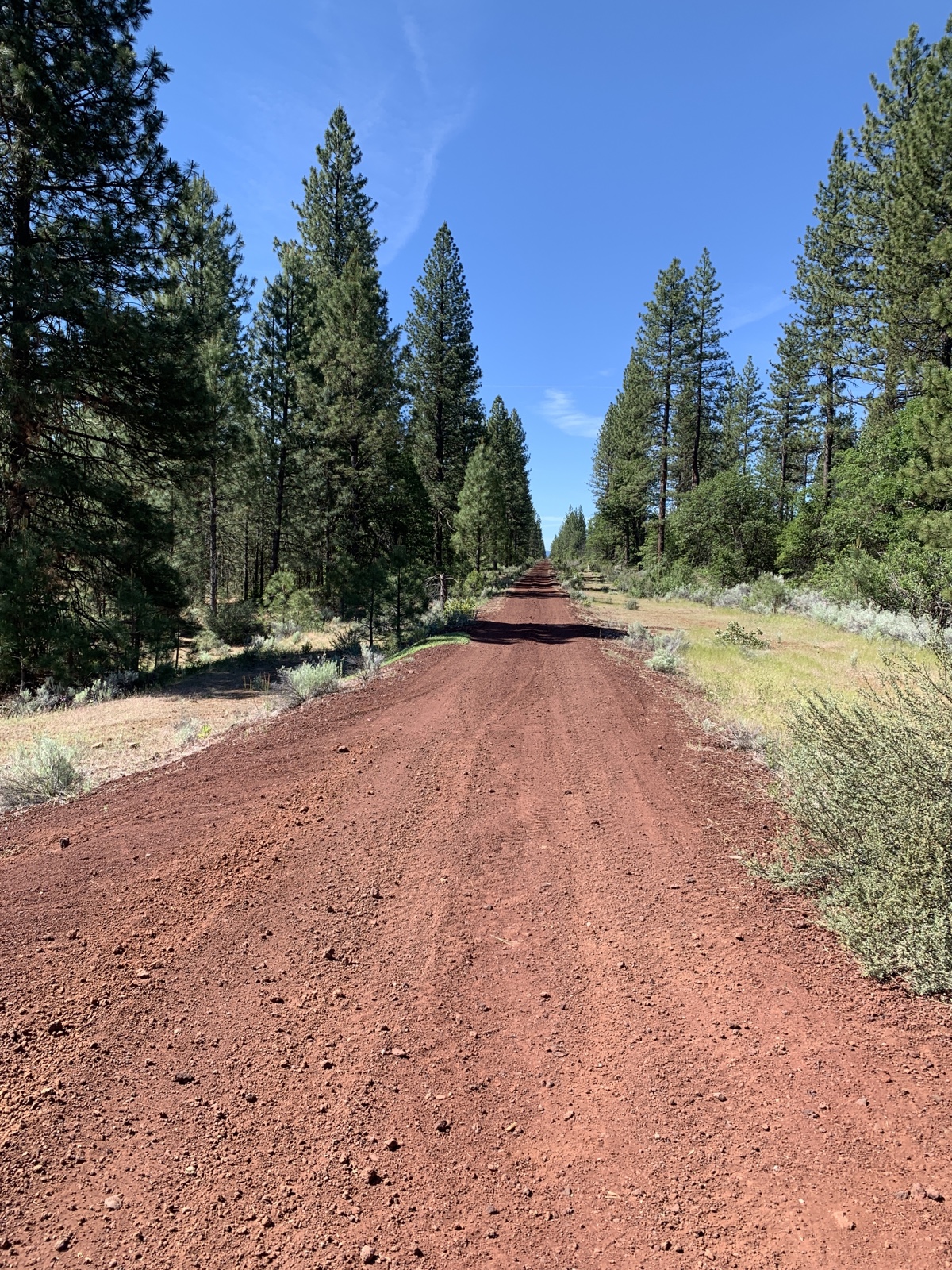 After crossing Highway 299, I began the climb to Burney Mointain Guest Ranch. I heard great things about this stop and was curious!
Linda, the owner, welcomed me graciously. She has everything on offer a hiker needs: a fully stocked store, laundry, shower, meals, tenting or other accommodation. And Duke, the Great Pyrenees dog.
I purchased some minor items at the store and enjoyed a cold ice tea. Then decision making time arrived 🙂 The next 25 miles south is a dry exposed stretch on a rim (Hat Creek Rim). In the heat of the day it didn't seem like a fun thing to do (no water sources), and comments in the hiking app said "even too hot for Satan" 🤪 Instead I followed the advice to hitch to Old Station and do a day hike from there to Subway Cave and to the overlook of the rim. That would mean the same mileage and views, just without pack.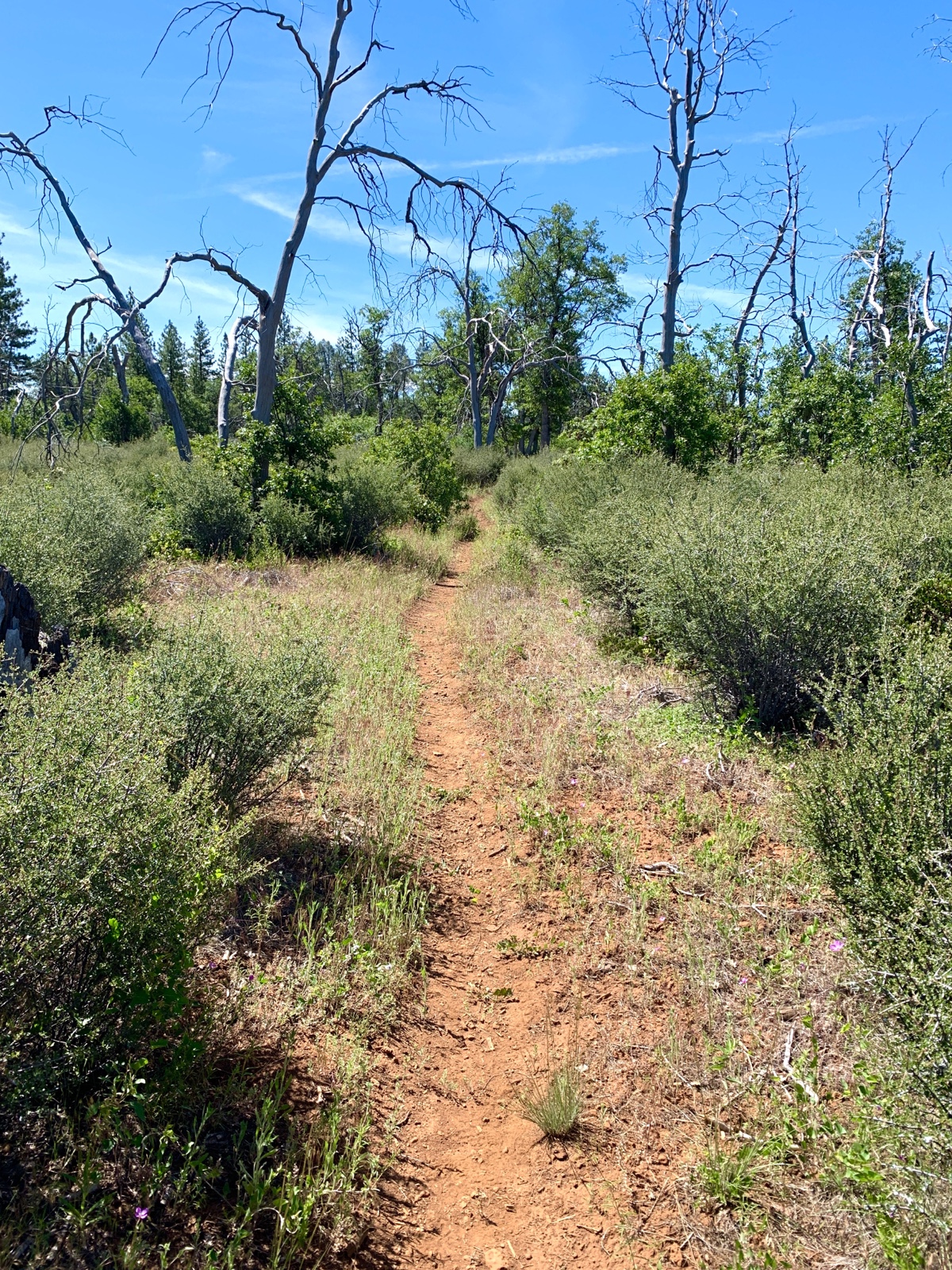 Again I met wonderful people during the drive. First a lady that was scouting the area for property for a conservation project (she was positively thrilled to meet a PCT hiker!), then a Hat Creek local, Forest Hansen, who first said he would take me 10 miles down the highway but then ended up driving all the way to Old Station, being appalled that nobody had picked me up earlier. He showed me the rim and explained some of the local history. Super nice, lots of chatting, wants to visit Sweden next year to explored his heritage. Nobody ever accepts gas money.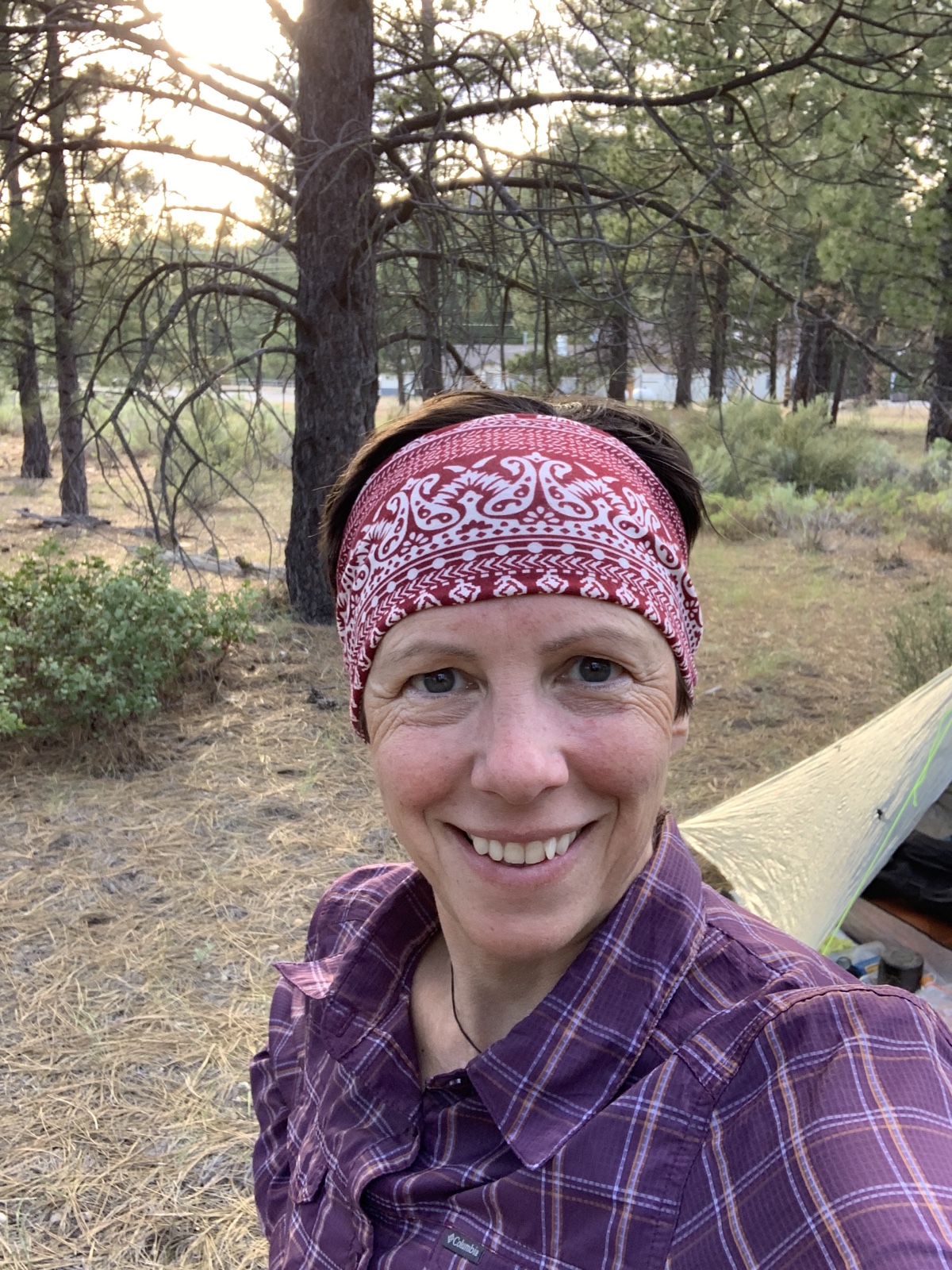 The popular hangout in Old Station is the Fill Up, a gas station. Behind it there are picnic tables and you can camp for free (it's state land). That means having cold drinks and a washroom available from 7am-7pm 🙂 They also let you get cold water from their soda machine!
Tomorrow morning I will check out the famous JJs Cafe next door for breakfast (has wifi so I can wish Graham a happy birthday 🥳), check the post office for my food box and then figure out next moves. Friday and/or Saturday had thunderstorms in the forecast so I need an update and a decision. The next section goes into Lassen National Park with much higher elevation, and both Forest and Linda today said that "you don't want to be there in a thunderstorm".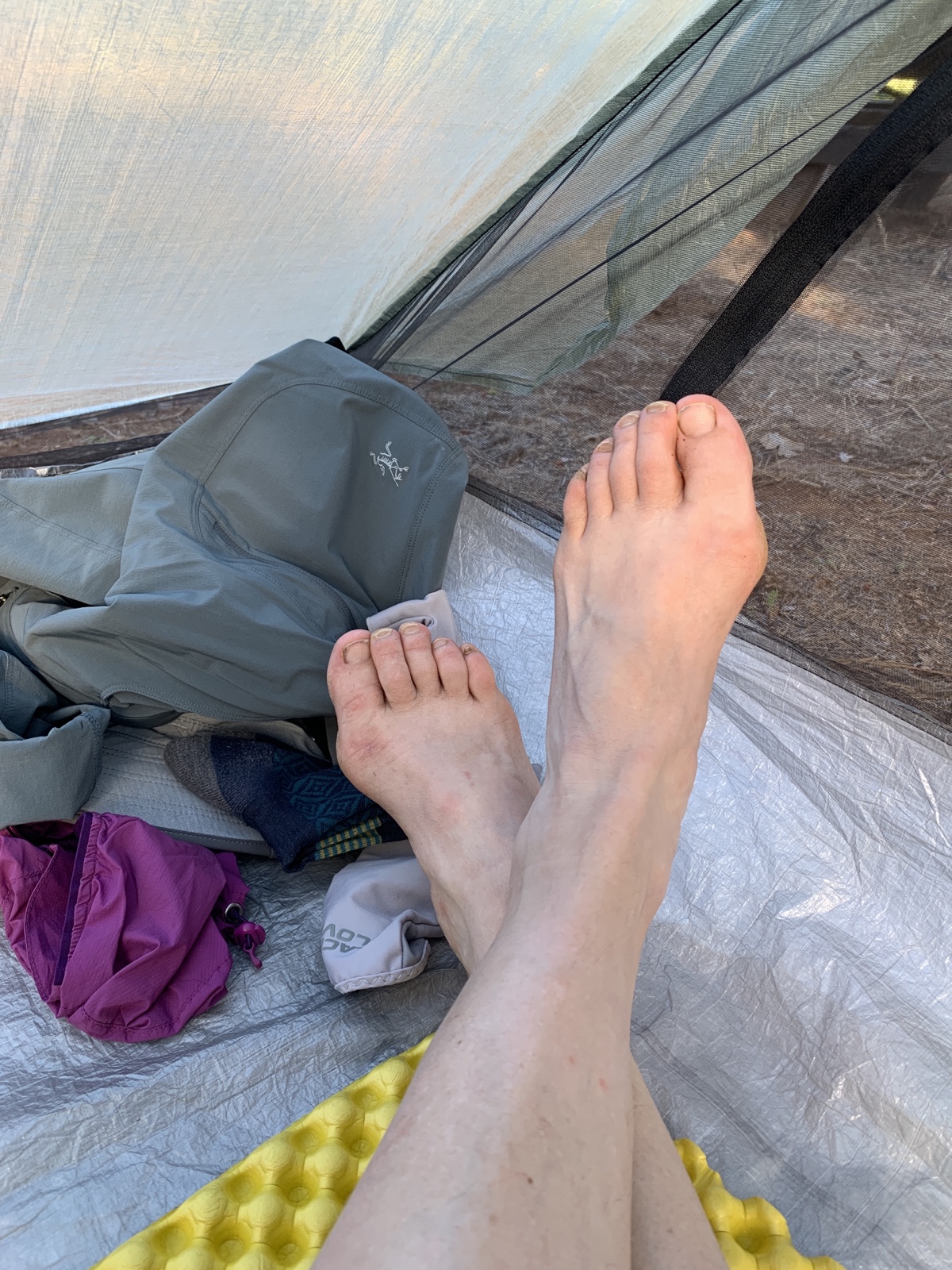 Oh and I lost my windbreaker somewhere during the hitching 🙁 Too bad, it has seen lots of hikes and runs already. Jeanette, you know which one! Hopefully REI can ship quickly …