Happy birthday Graham! Wish we could have enjoyed breakfast at JJs in Old Station in California together! (Sure loved the bottomless coffee … usually my morning coffee is rationed 😂)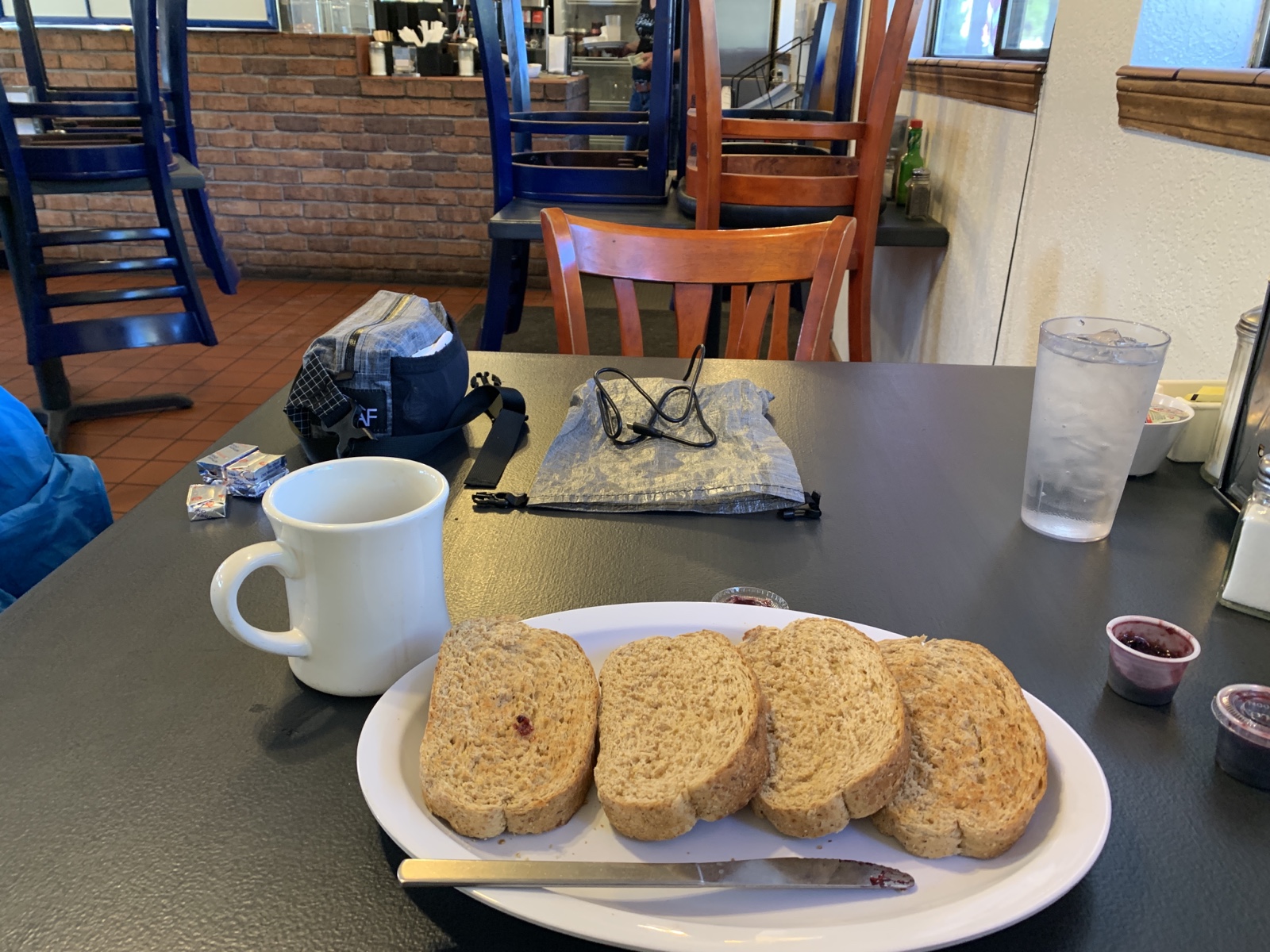 JJ doesn't have public wifi anymore (the cable company charges too much) but I managed to melt her heart when I said I really needed to wish someone happy birthday 🙂 (there is no cell reception in town) and she let me access her private network.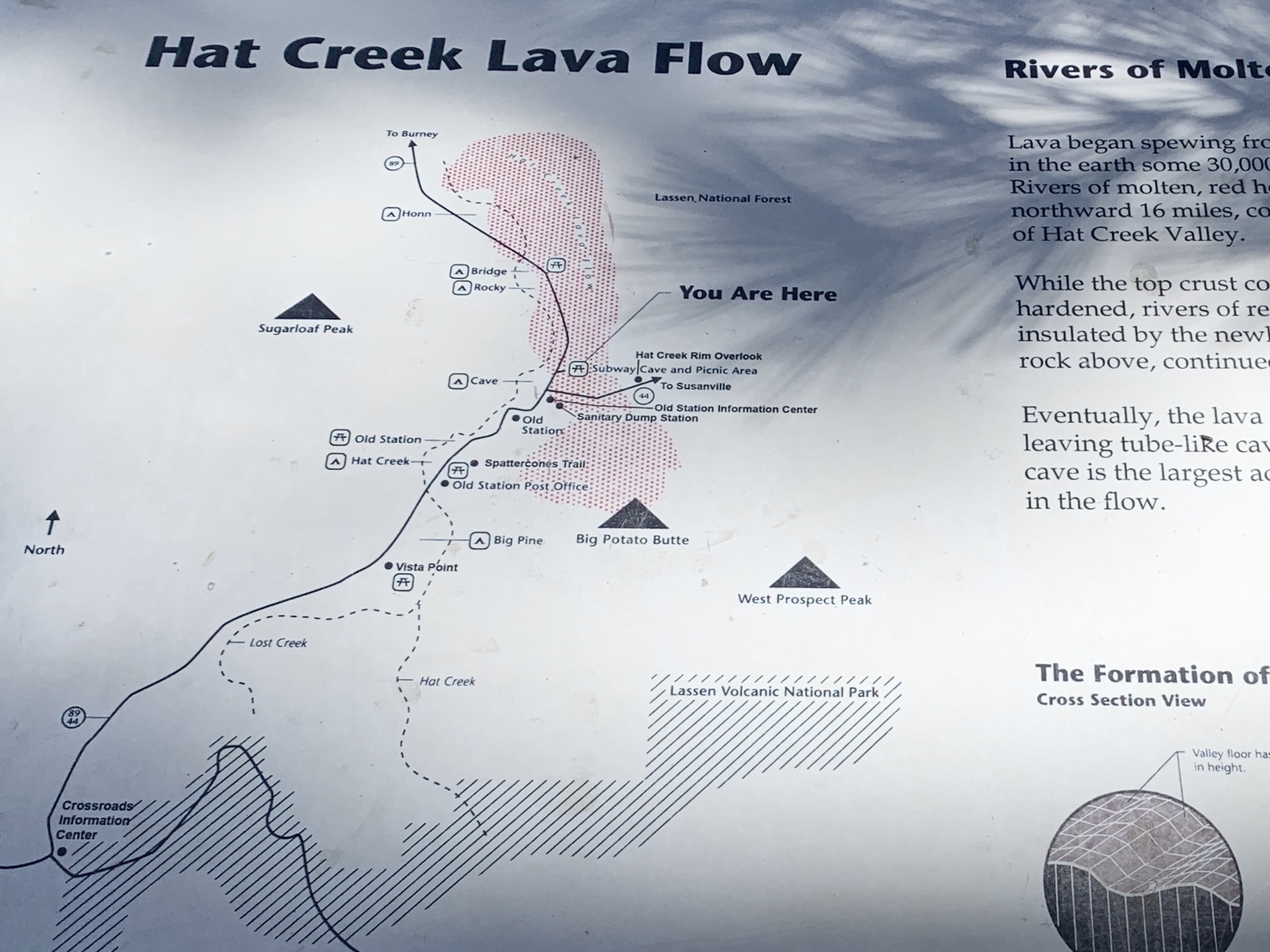 Then I headed over to the Subway Cave – about a 20 min walk. Lots of volcanic activity and history is this area, including this lava tube. And it was nice and cool (a constant 46F).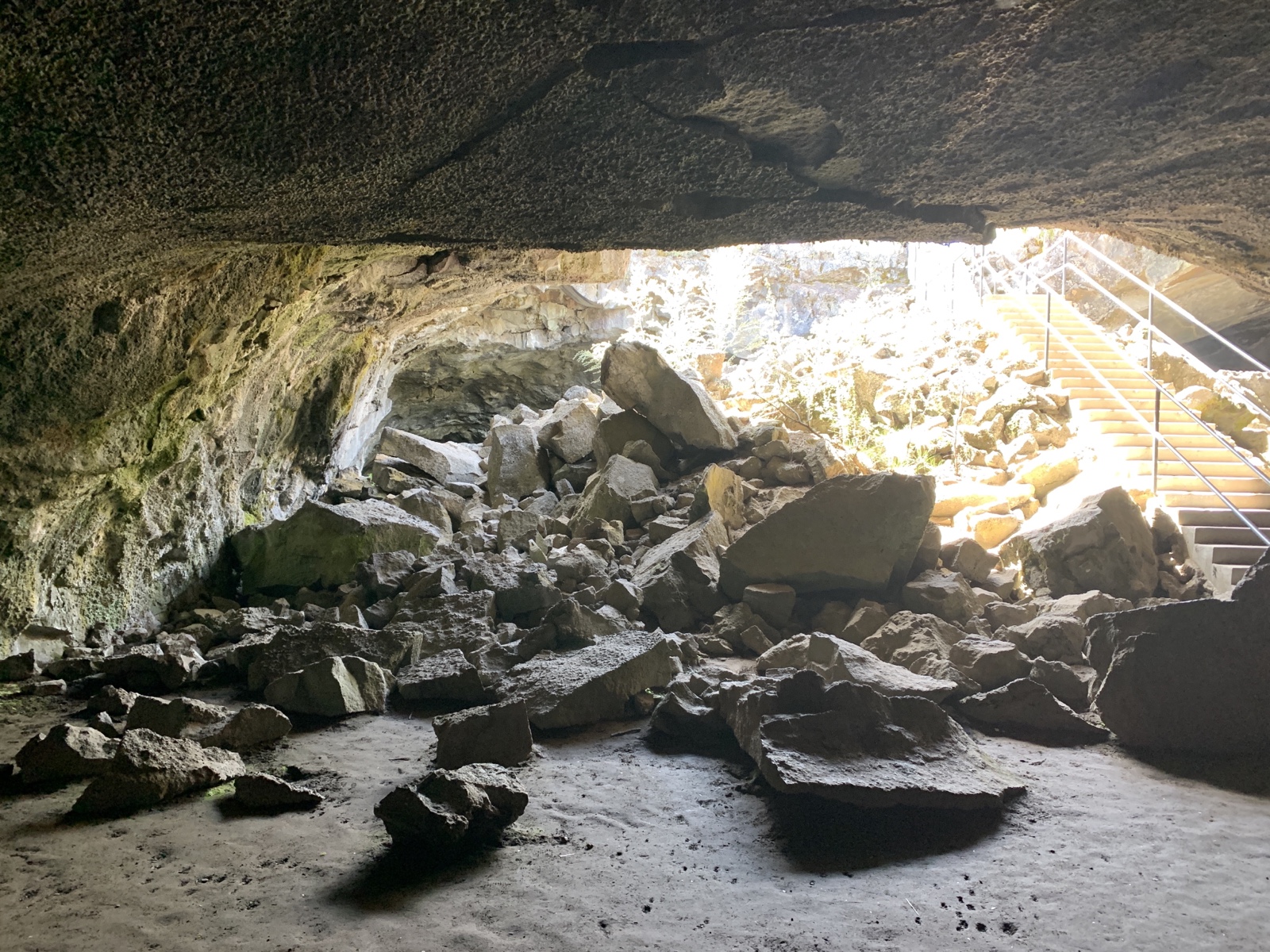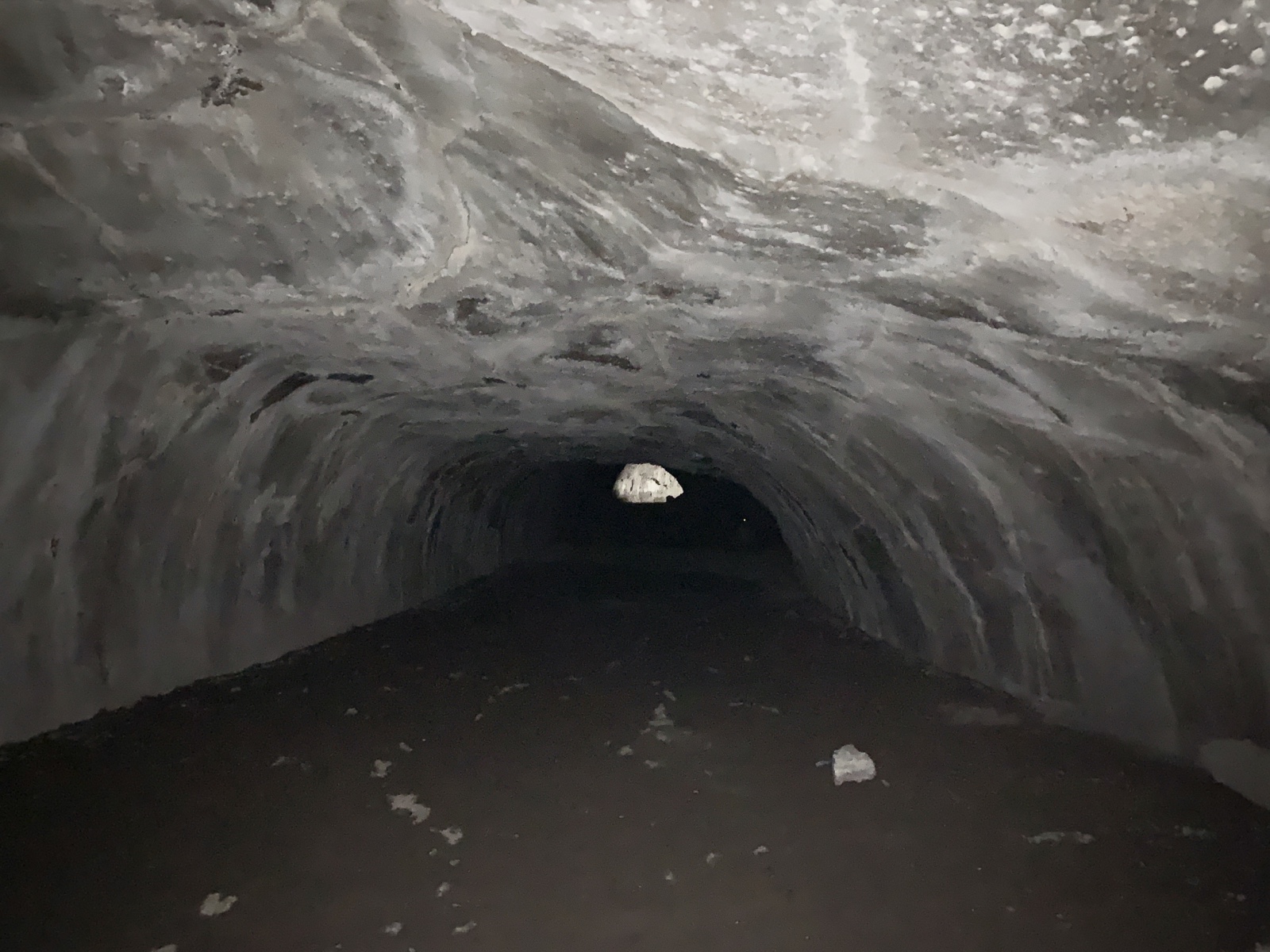 Around midday I made it to the "lower" part of Old Station, where the post office and an RV Park are located. My food box had arrived and the postmaster was the nicest one ever – genuinely happy to see a hiker, helpful, interested. He has a register of PCT hikers that goes back many years! I also enjoyed a $3 shower in the RV Park …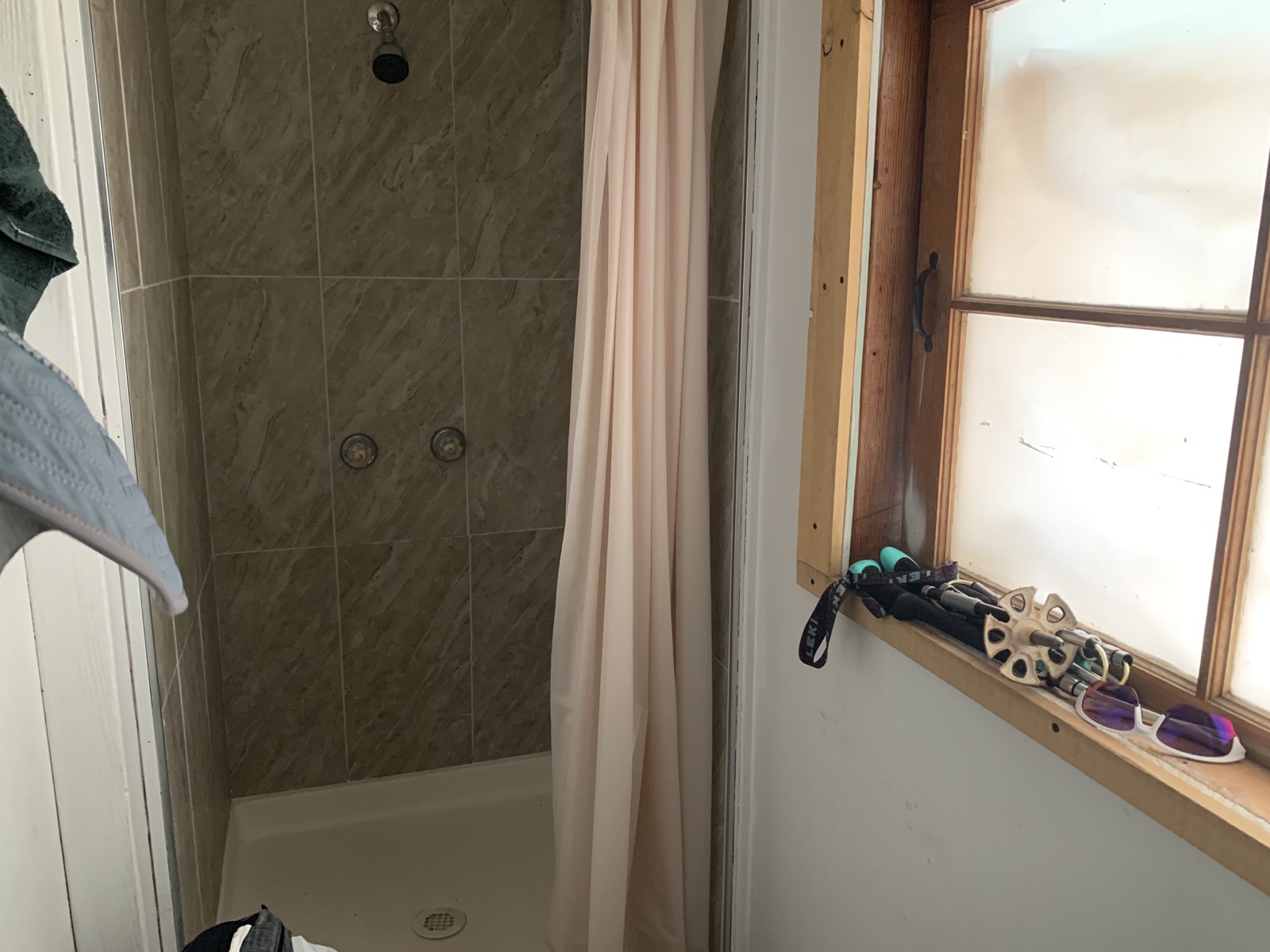 With a heavy pack I set out toward Lassen Volcanic National Park in the early afternoon. With a bit of cloud cover the temperature became more pleasant. I made dinner and cleaned teeth and hands at Hat Creek, then walked another hour (best to eat and use toiletries away from camp in bear country!).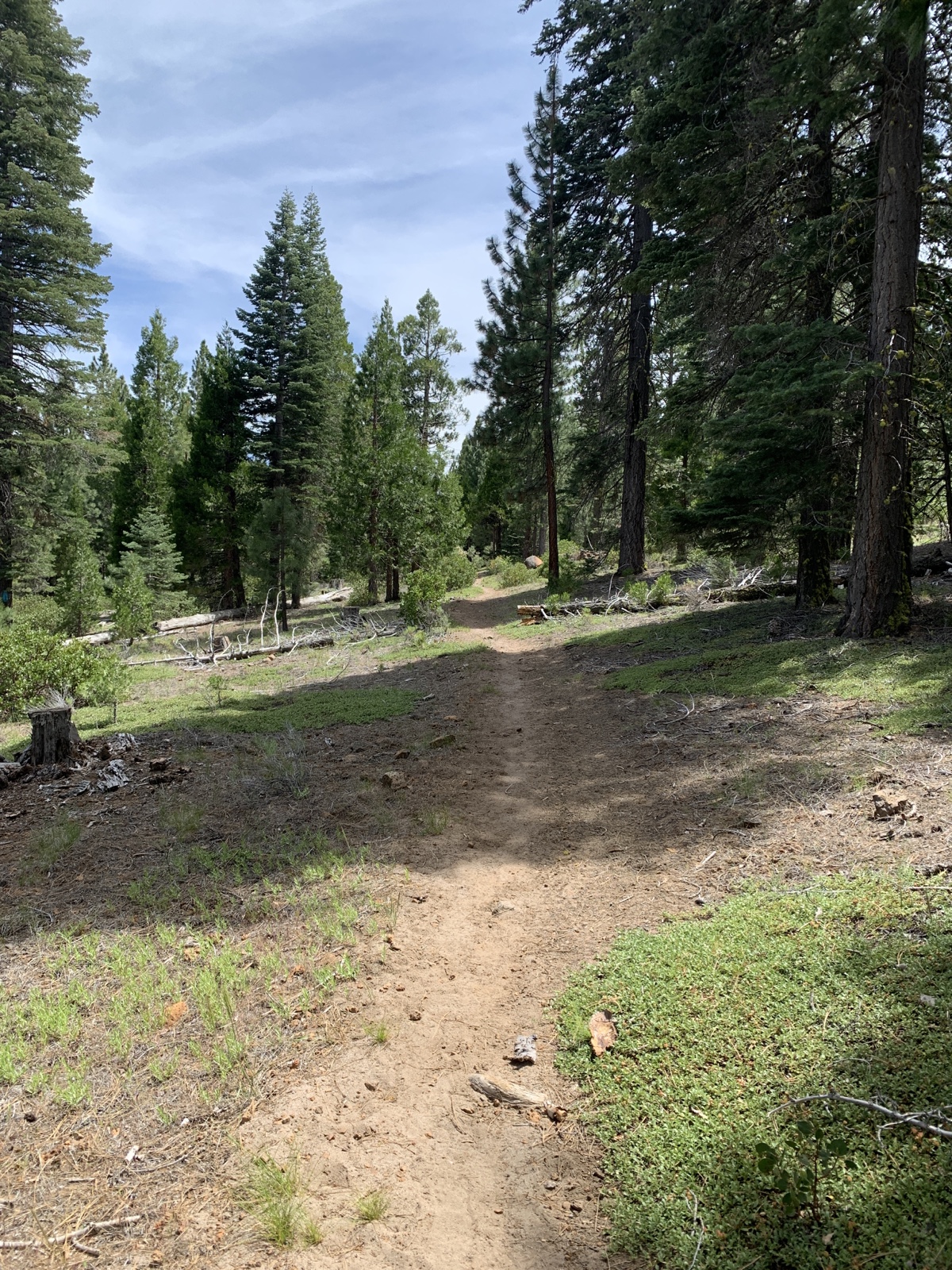 Saw a small snake (yellow/black) and a rabbit. Much of the trail was like a sandbox so no wonder my freshly cleaned feet didn't stay clean long 😉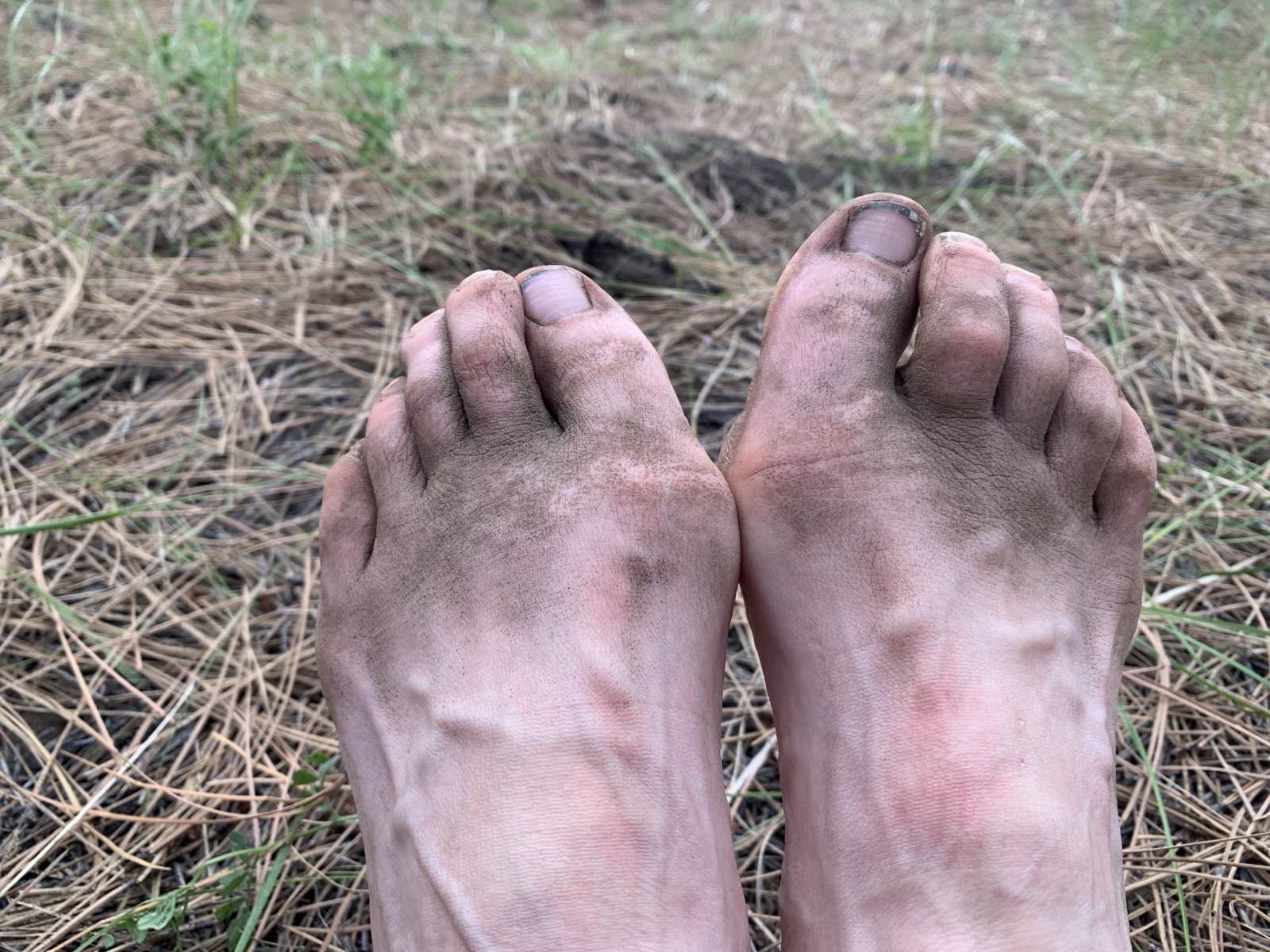 I'm about 3 miles from the boundary to Lassen Park. There are many options for alternate routes, since hikers on the PCT (no established campgrounds) can not camp within the park boundary without a bear can (and while every hiker carries one in the Sierra for 300 miles, nobody gets it shipped for just one day).
A bear can is a bear-proof canister where all your food goes so that bears cannot smell it or open it. However, it's heavy and bulky, therefore unpopular. My bear can will be shipped to where I start the Sierra.
To hike the park from boundary to boundary is 20 miles on the original PCT route, a long day at high elevation with snow fields. So I will make a plan in the morning. And just as I was setting up camp, a burned branch also attacked my face 🙂 Let's see what tomorrow brings …