Surprisingly I had a great night at the edge of the forest! It was very windy when I got there, and at 5600ft I thought it would be cold … but I ended up shedding clothes at night and sleeping really well! It had enough of a breeze to keep the tent dry.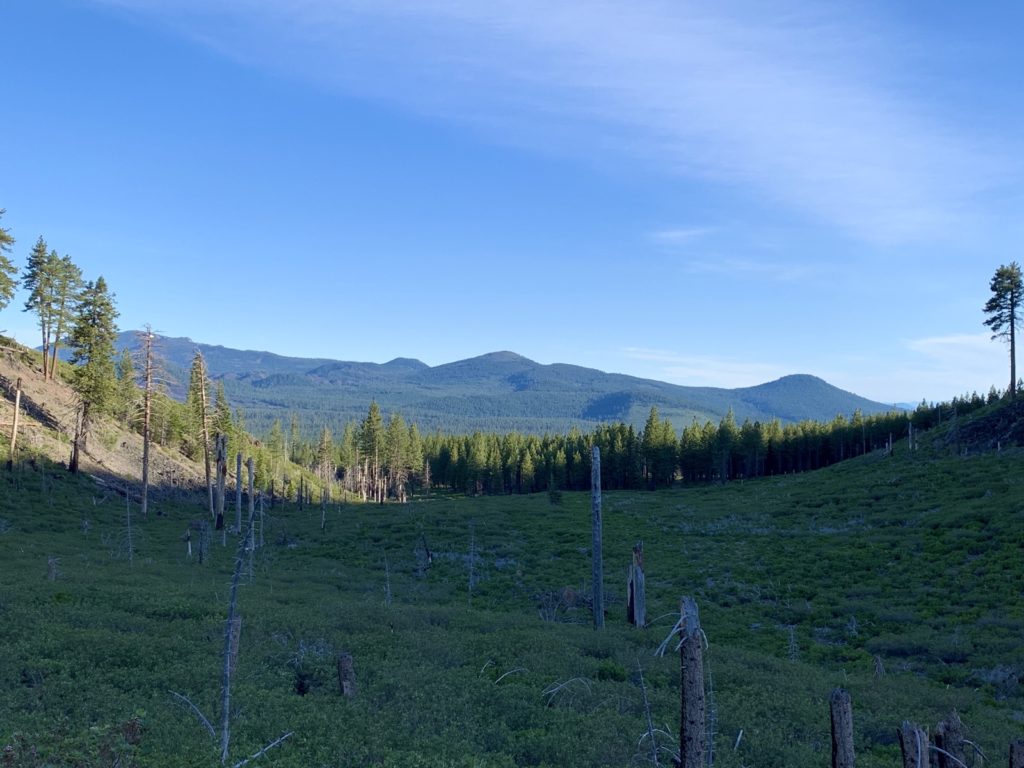 Starting the climb to the National Park around 7:15am, I quickly reached the boundary.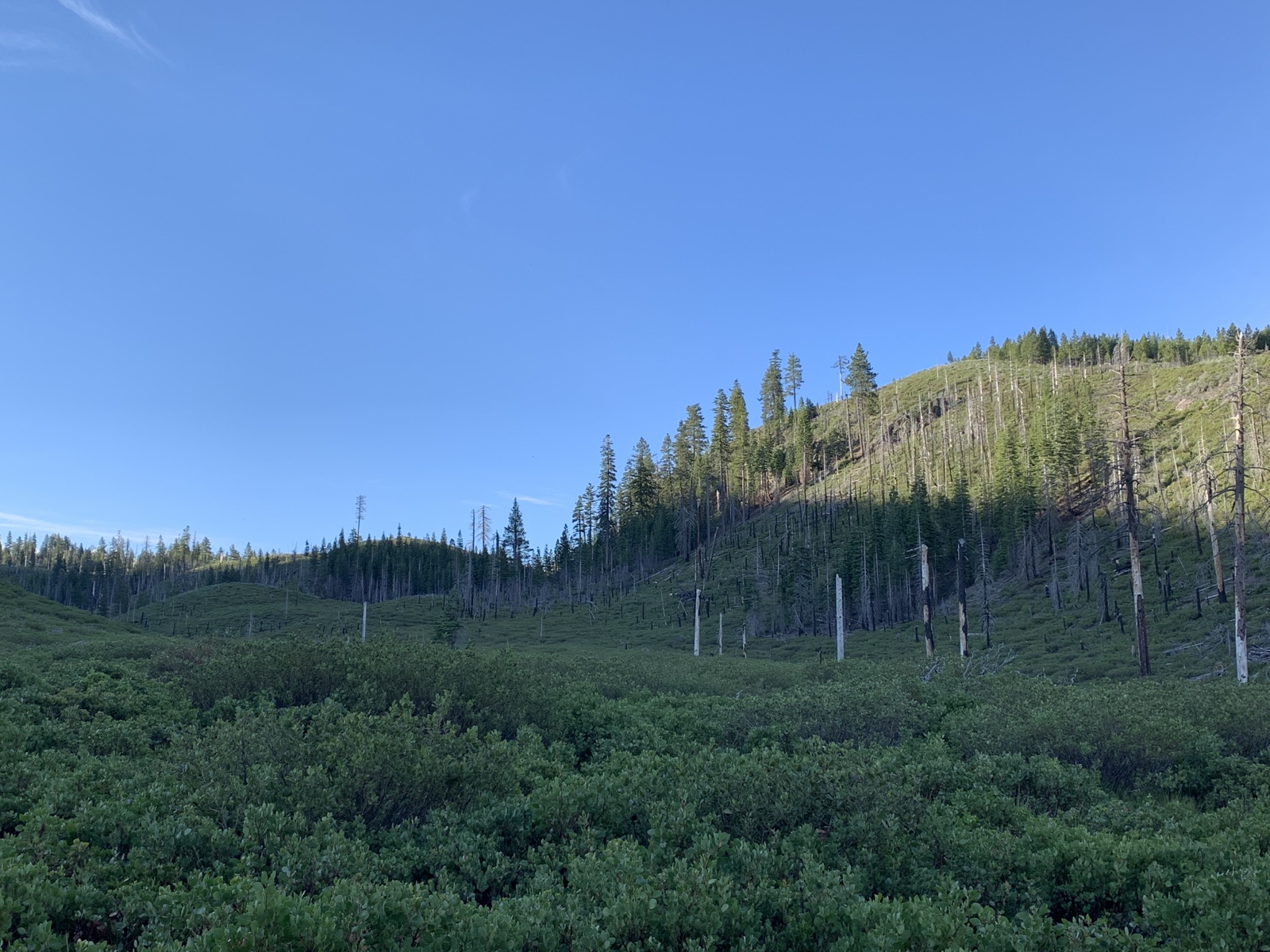 Decision time … The original PCT route for 20 miles to the southern boundary … 5 miles of snow … 7200+ft elevation … thunderstorms likely. I decided to do the Hat Creek alternate.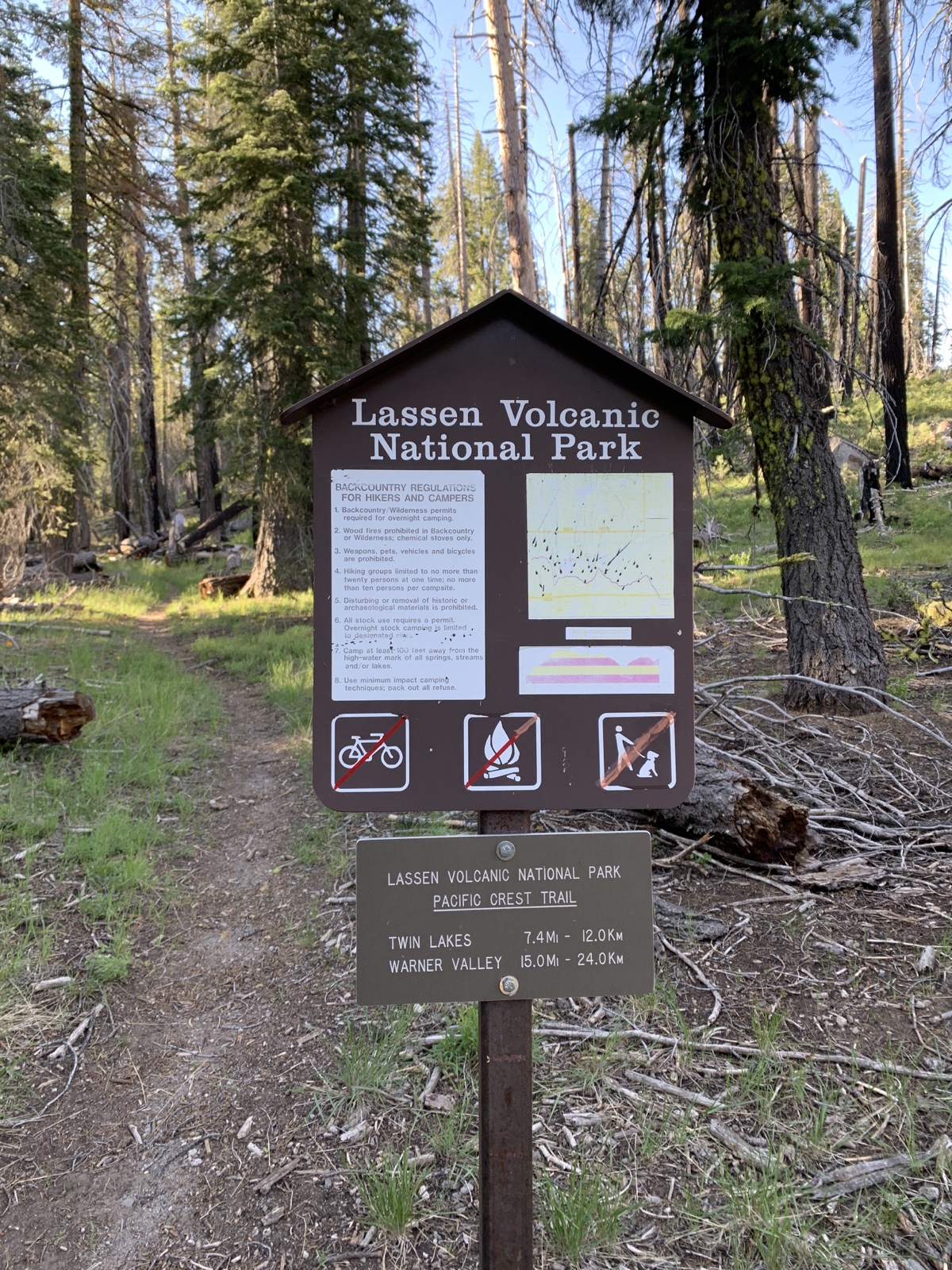 Most of the area was burned but it was pleasant and not too steep.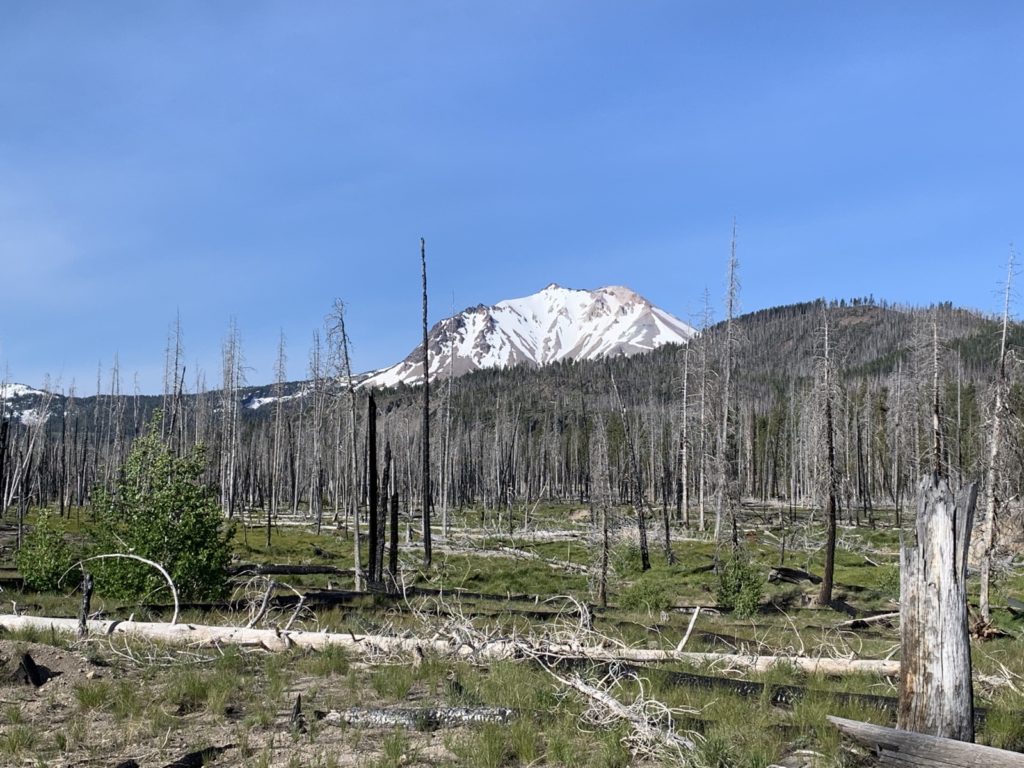 Most of the route was along Hat Creek with easy access to water and time for a nice breakfast stop.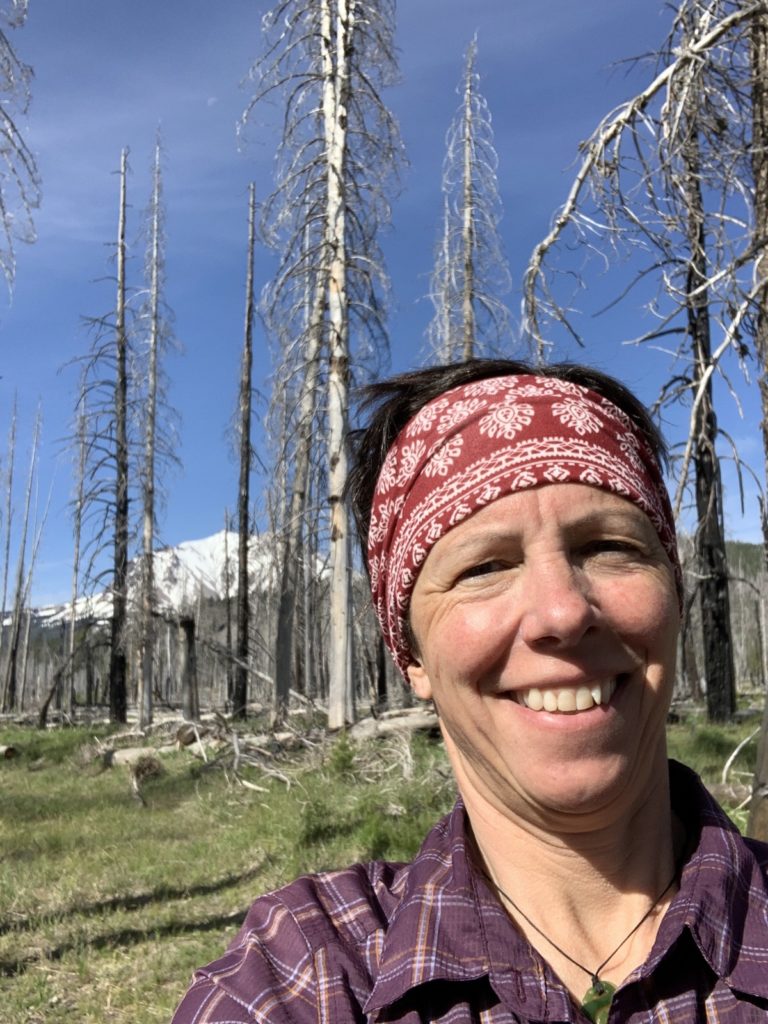 When I reached the park road, I checked out Summit Lake and then started looking for a ride.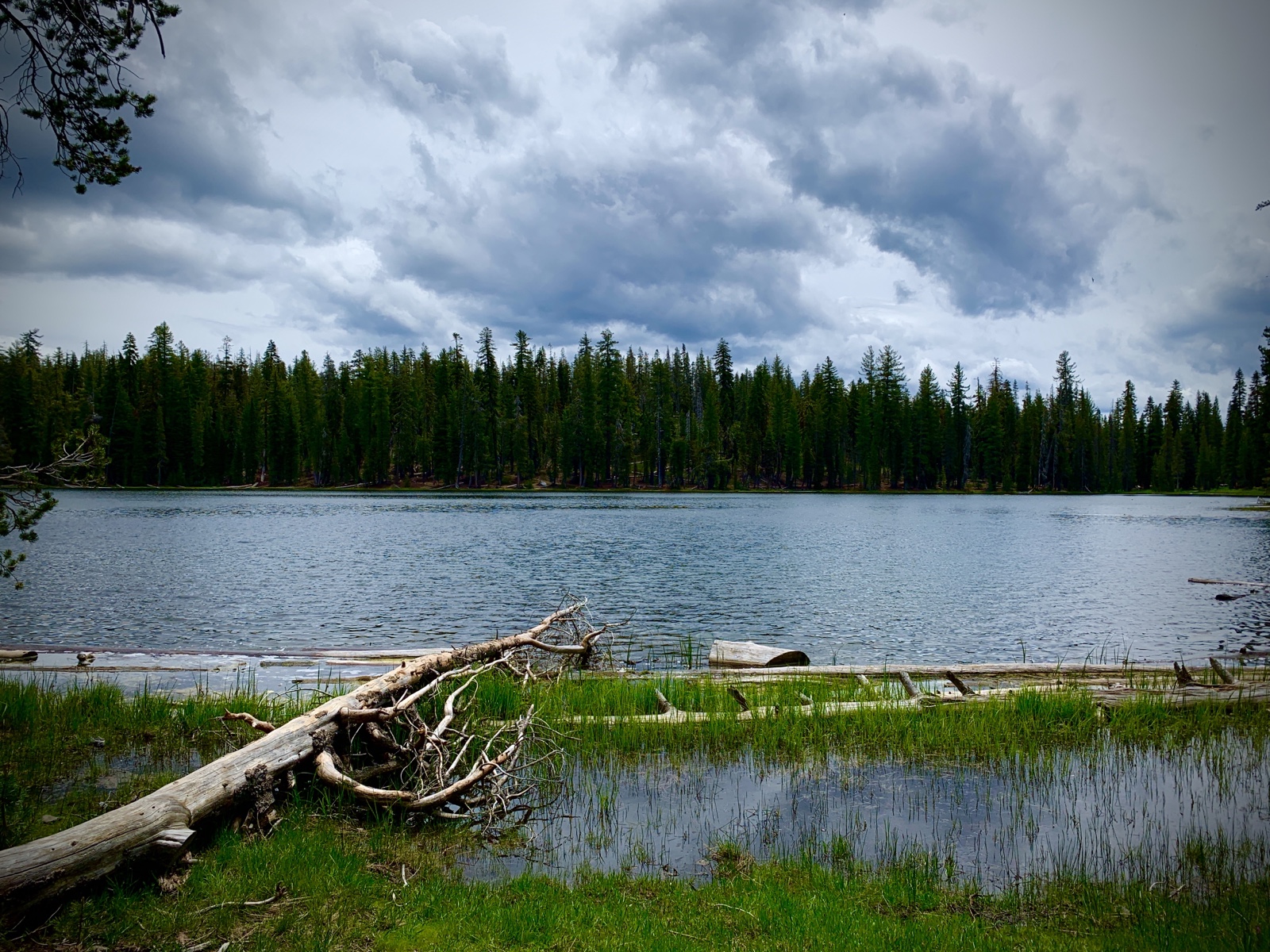 Kim and Malia (who had spent the night camping with some girlfriends) took me to the first junction, then within about 2 min of being on Highway 89, Jerry and Judy from Susanville pulled over. They had been to Chico for a medical appointment and were heading home. Jerry told me all about the log house he built for them 40 years ago and they still live in ("Judy mixed the mortar!"). Lovely couple …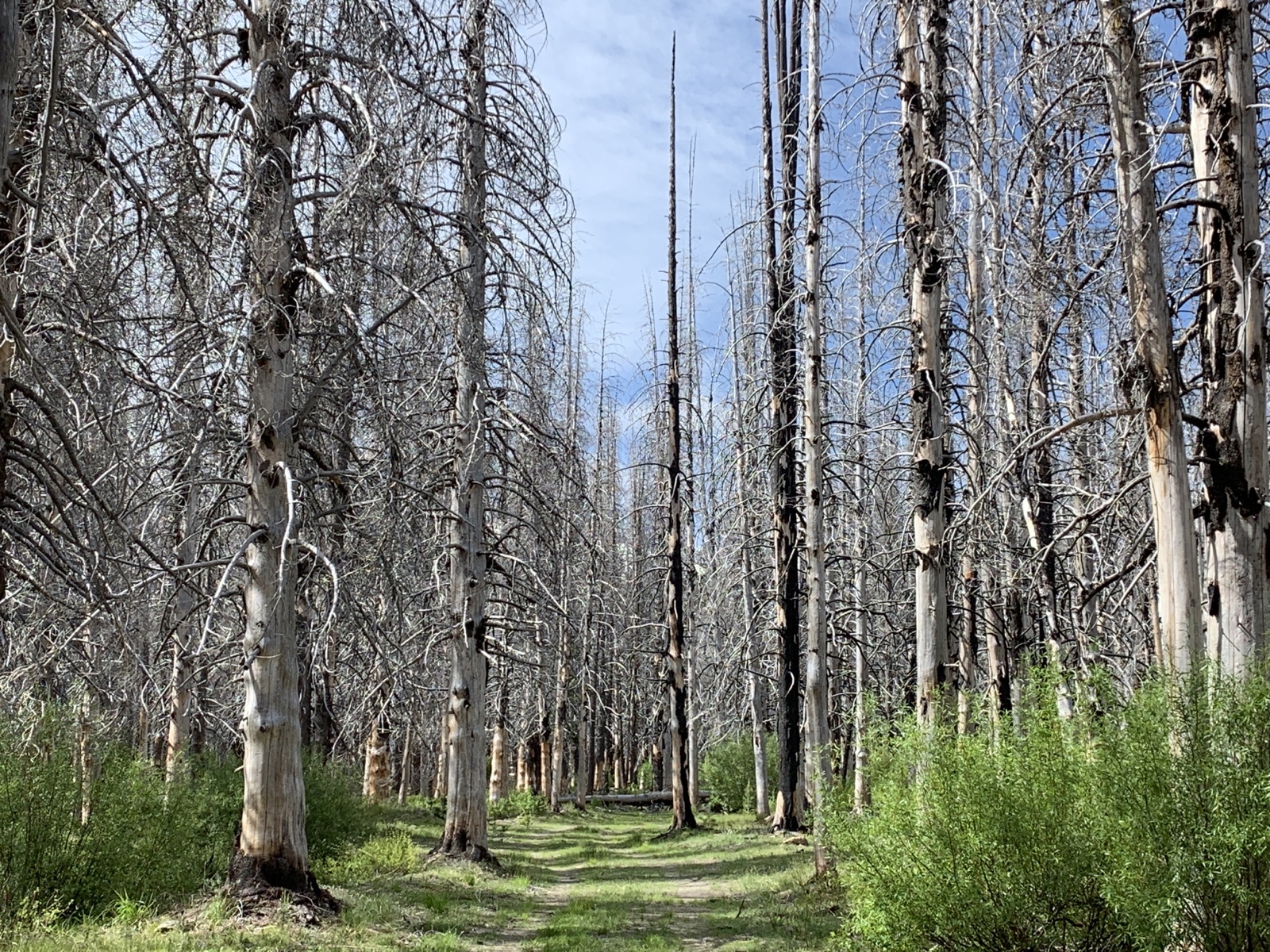 So with rain and thunder raging outside, I'm now at a motel in Chester. It will clear by tomorrow and I'll be heading out! The forecast looks great for another week at least!