What a day. After a chilly night I delayed getting out of my cozy nest for a bit! I only started walking at 8:20am. However, with only 10 miles to the paved road into Bucks Lake I felt like I had plenty of time left to enjoy the afternoon there.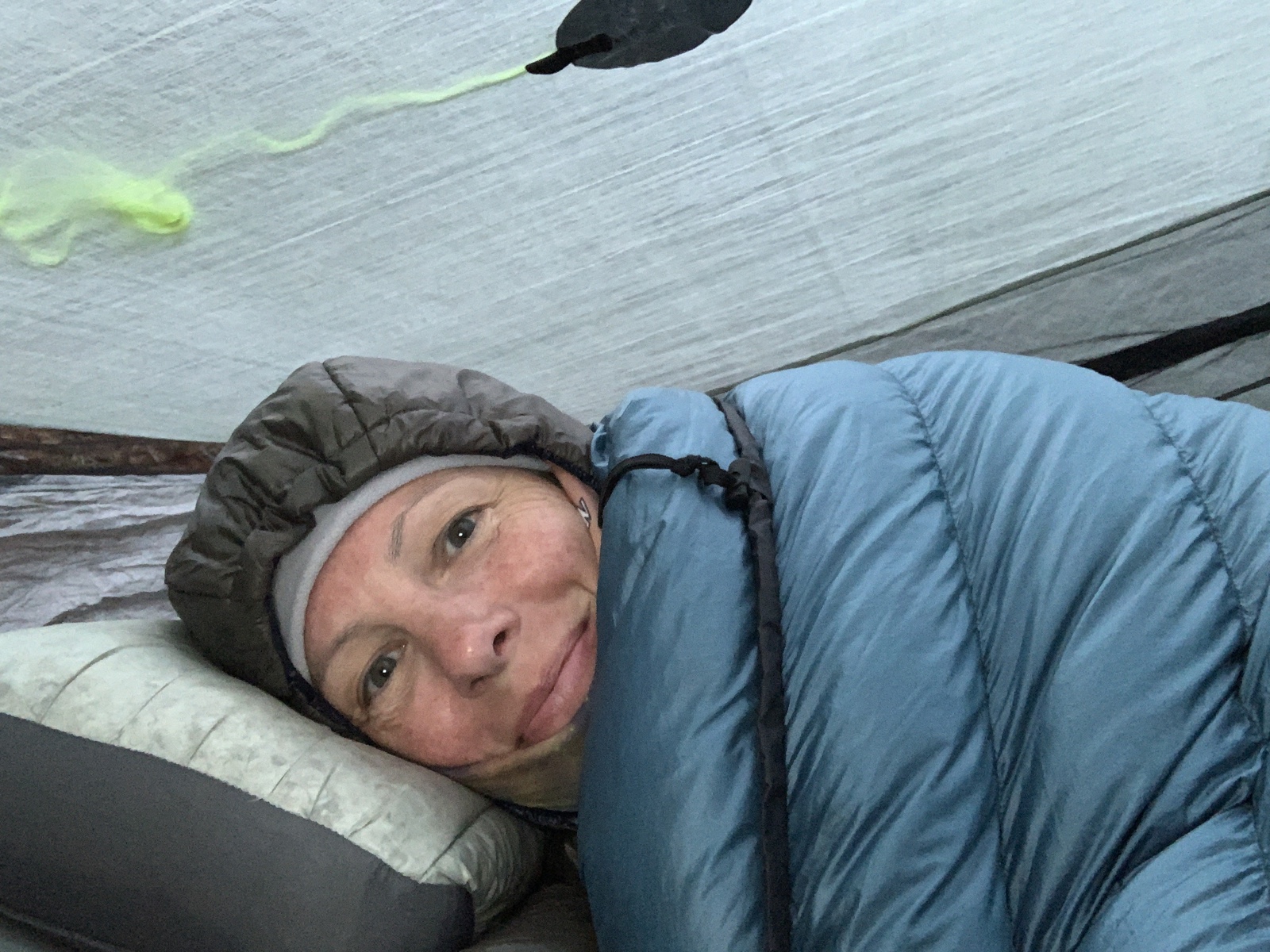 Little did I know it would turn into the most social day so far! First I ran into a trail runner who was camping with his family at Silver Lake. We enjoyed the gorgeous view over the wilderness together.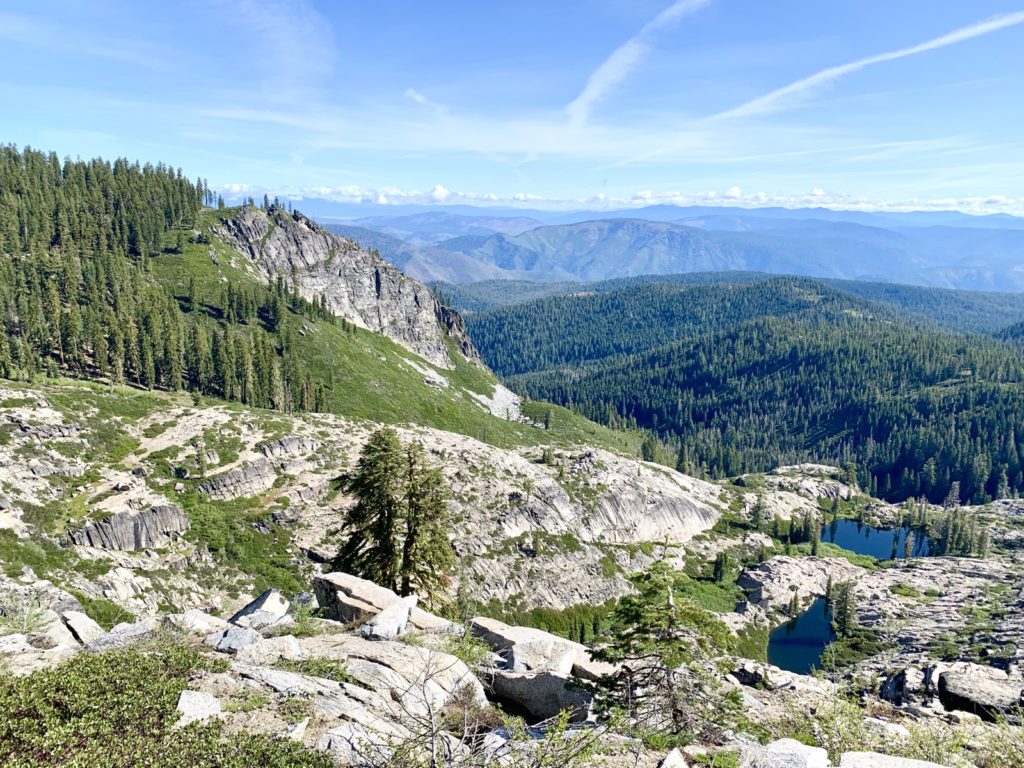 Then I met a couple that was out hiking for the weekend. Then I met Joyce. When she said that she's from Namibia and her brother lives in Kelowna, confirming with Jeanette that she knows him was just a formality 😂 Joyce started in Campo but skipped some of the Sierra and had also "changed attitude" to enjoy more, experience people & towns and take it easier. We will stay in touch and probably meet again in WA.
I didn't get far before running into another couple day hiking who wanted to know the details of my hike. And just behind them I ran into Carol and Tom – my lucky day! We chatted about hiking, gear, and much more. Bodie the dog was getting impatient 🙂 When they mentioned they live in Quincy, and I said I would be hitching through Quincy the next day, they instantly offered to take me to the trail from their town. Wow, such wonderful trail angels! I look forward to seeing them tomorrow.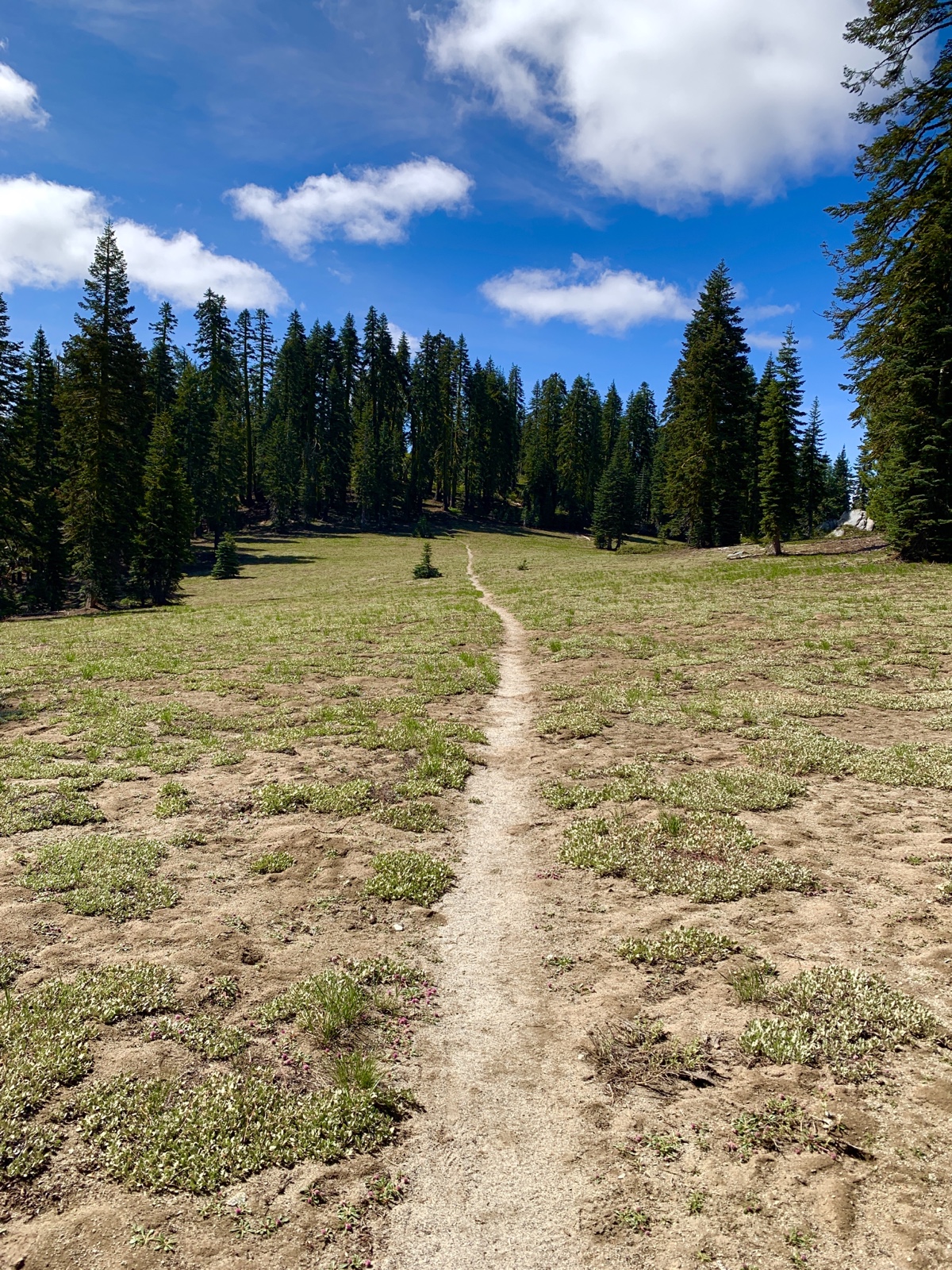 After another chat with a day hiker, I got to Bucks Summit and the road to Bucks Lake. The second car stopped, and Pat gave me a ride. She and her husband have had a cabin at Bucks Lake for years. It's a beautiful lake and vacation area. PG&E created the lake and dam, and leases out the land for cabins.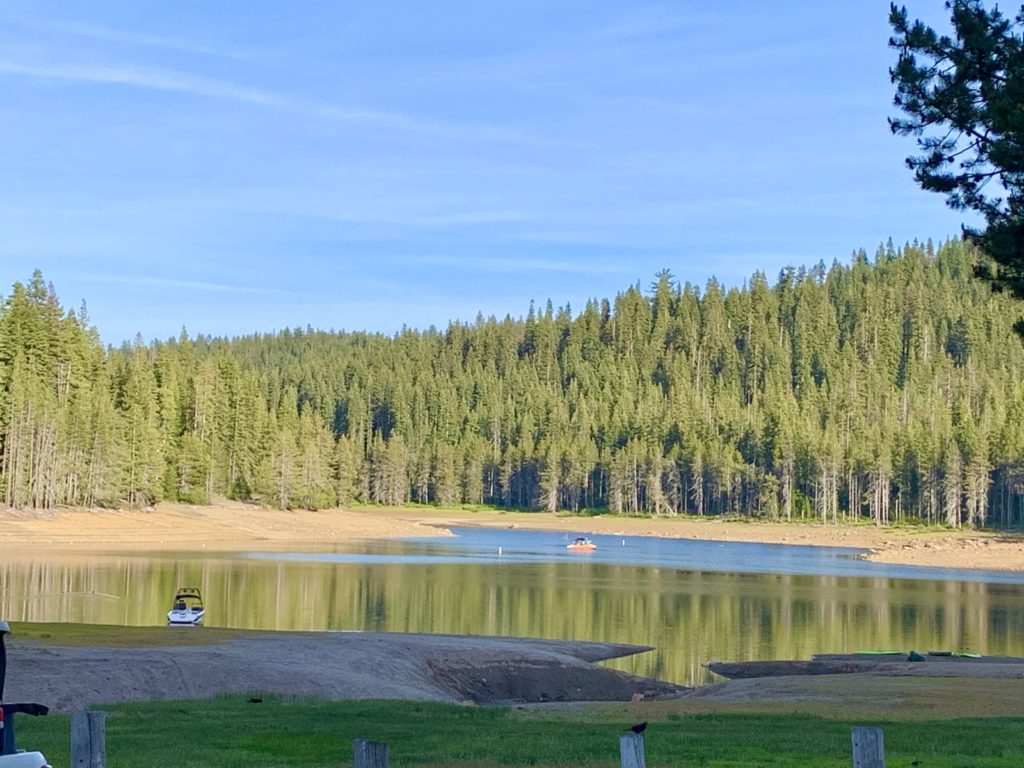 We stopped at the lodge to ask about camping, got referred to the campground across from the store but it was closed since PG&E still had to clear trees. The only other camp was Bucks Lake RV. Pat took me there to see if I could camp there.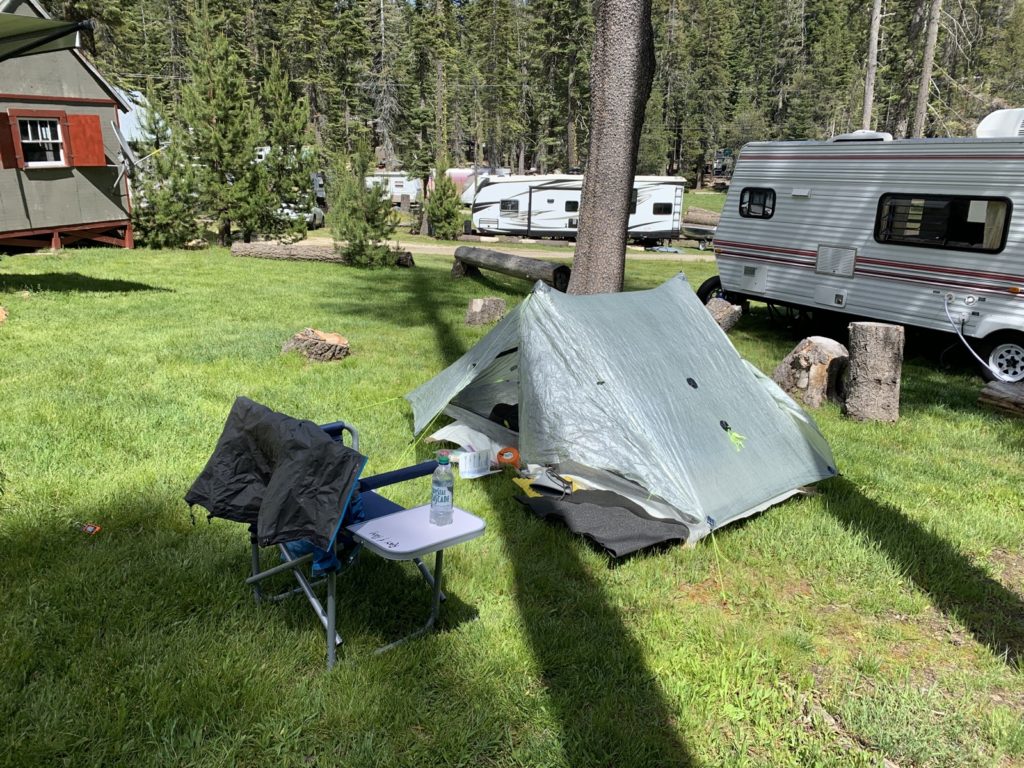 How lucky I was to end up here! Pam instantly said I could camp on their lawn (the grass around their host site), brought me a chair, later gave me quarters, shampoo, conditioner and a towel for the shower, even offered laundry, and Ray brought over a glass of wine. Ray also said he would take me to Quincy in the morning. He also drove me back to the store to get a drink and candy, and added a little sightseeing tour. They are the most welcoming and amazing people you can imagine! I am so glad I met them …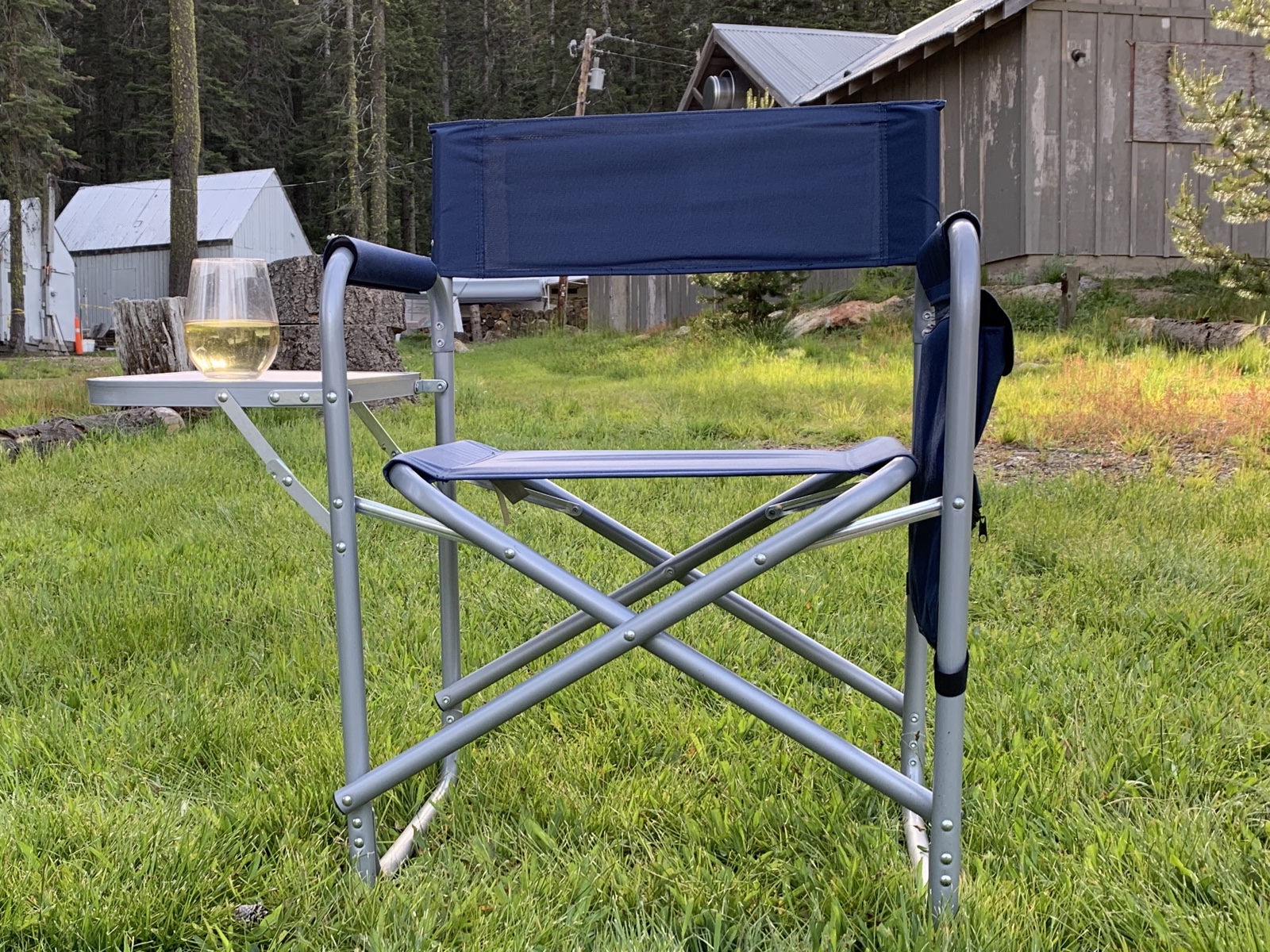 I met their daughter and family + dogs who also gave me access to her wifi network (she works from here for now since her office in San Jose is still closed). Pam already mentioned coffee in the morning!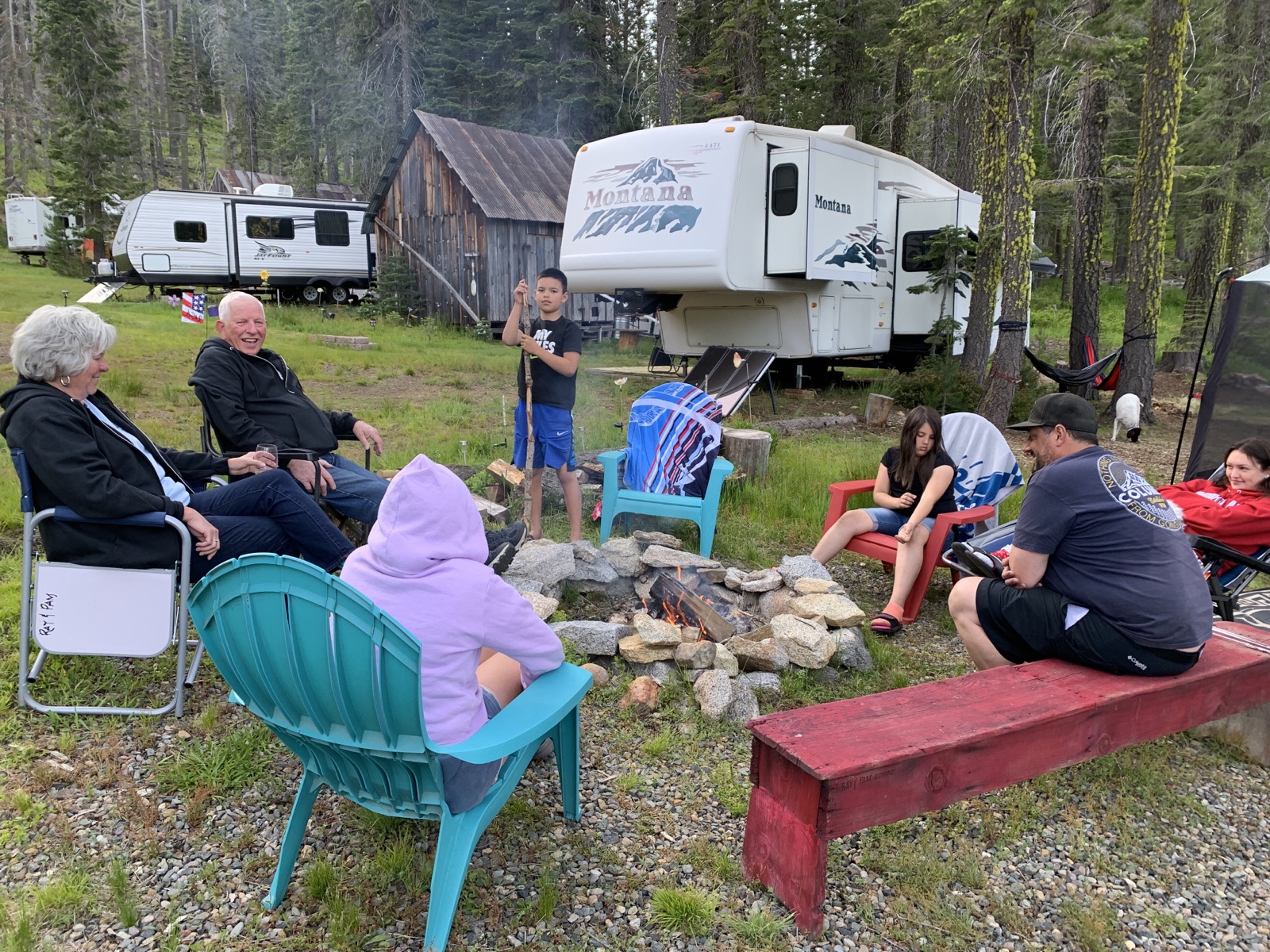 By the way, Pat who drove me also gave me the address for her cabin and said I could always come to their place if nothing else worked …