By the time the RV neighbour started running his generator, the coffee was already on in Pam and Ray's RV. I really did get spoiled! Nice to have bathrooms nearby too 🙂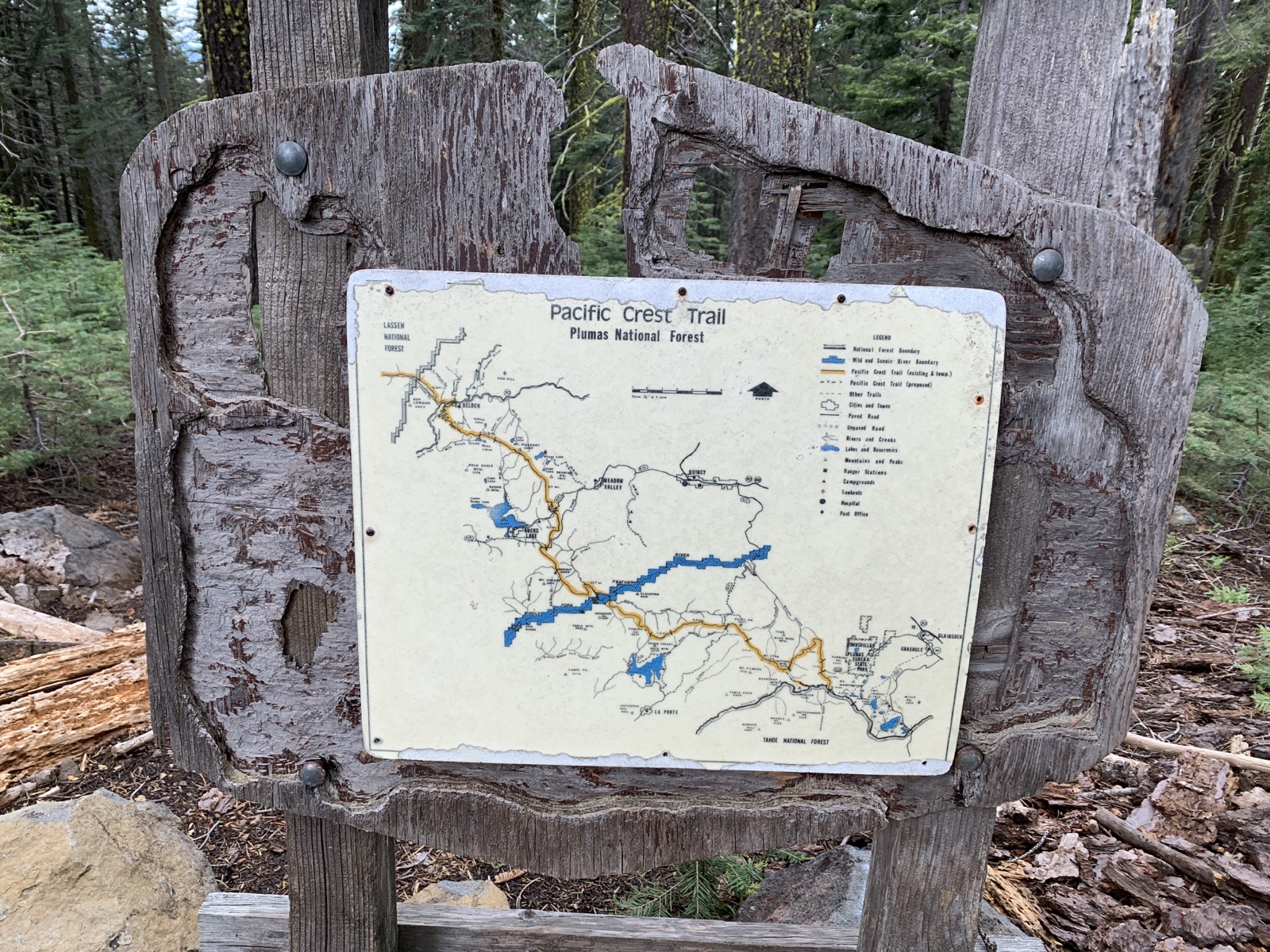 After saying goodbye to Pam, Ray took me to Quincy (we stopped at the Bucks Lake store for a gas canister and muffin first). It's a lovely drive on a windy road! After some initial problems finding our meeting spot, we connected with Carol and Tom and Bodie the dog.
I was lucky to have this ride back to the trail as it wasn't a busy road. It climbed up to almost 6500ft where I started my hike. Thanks again to Carol and Tom for the ride, and I really hope to see them again!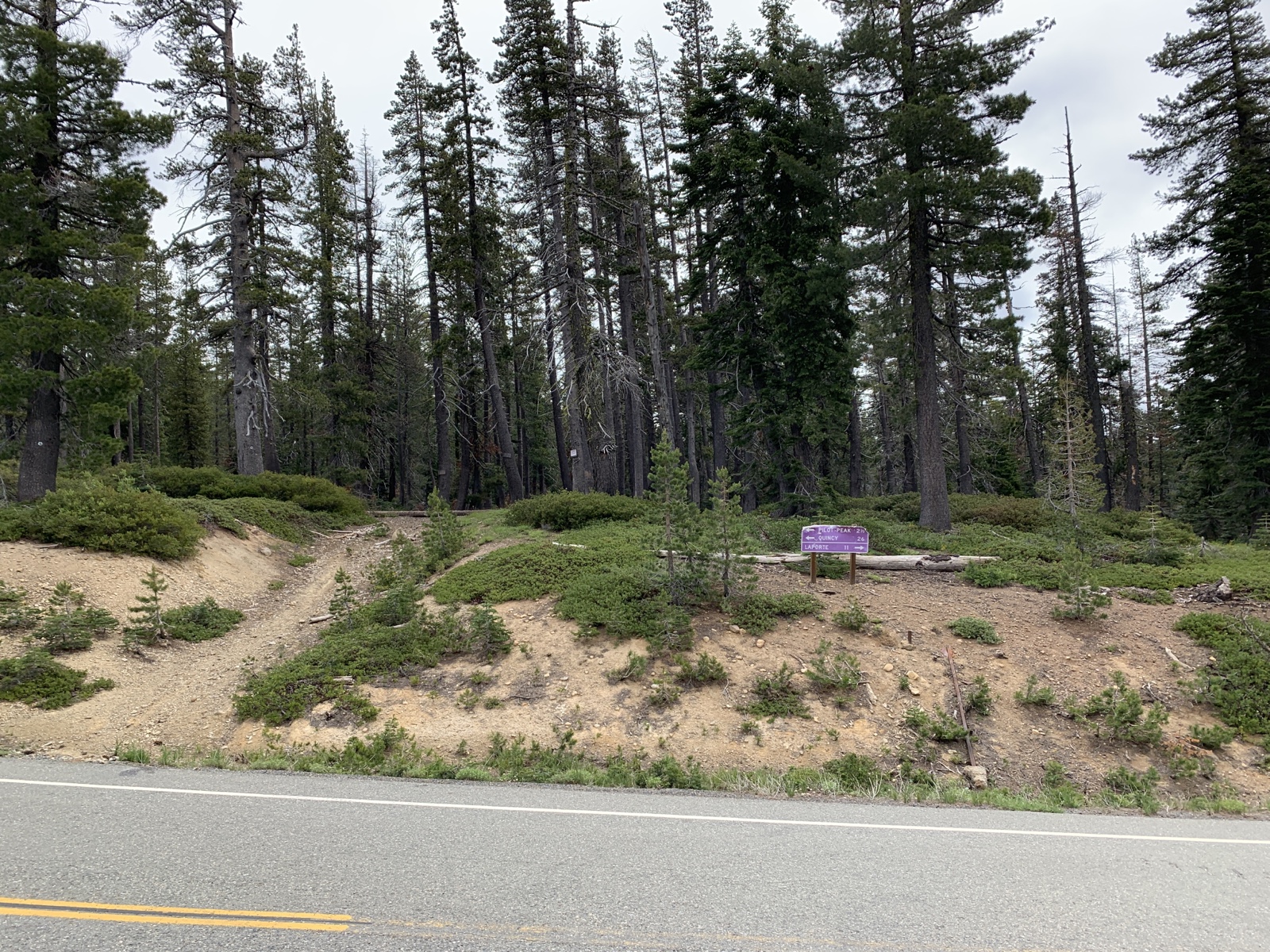 The hiking was pretty uneventful, except for a ridge where I got almost blown over from the wind.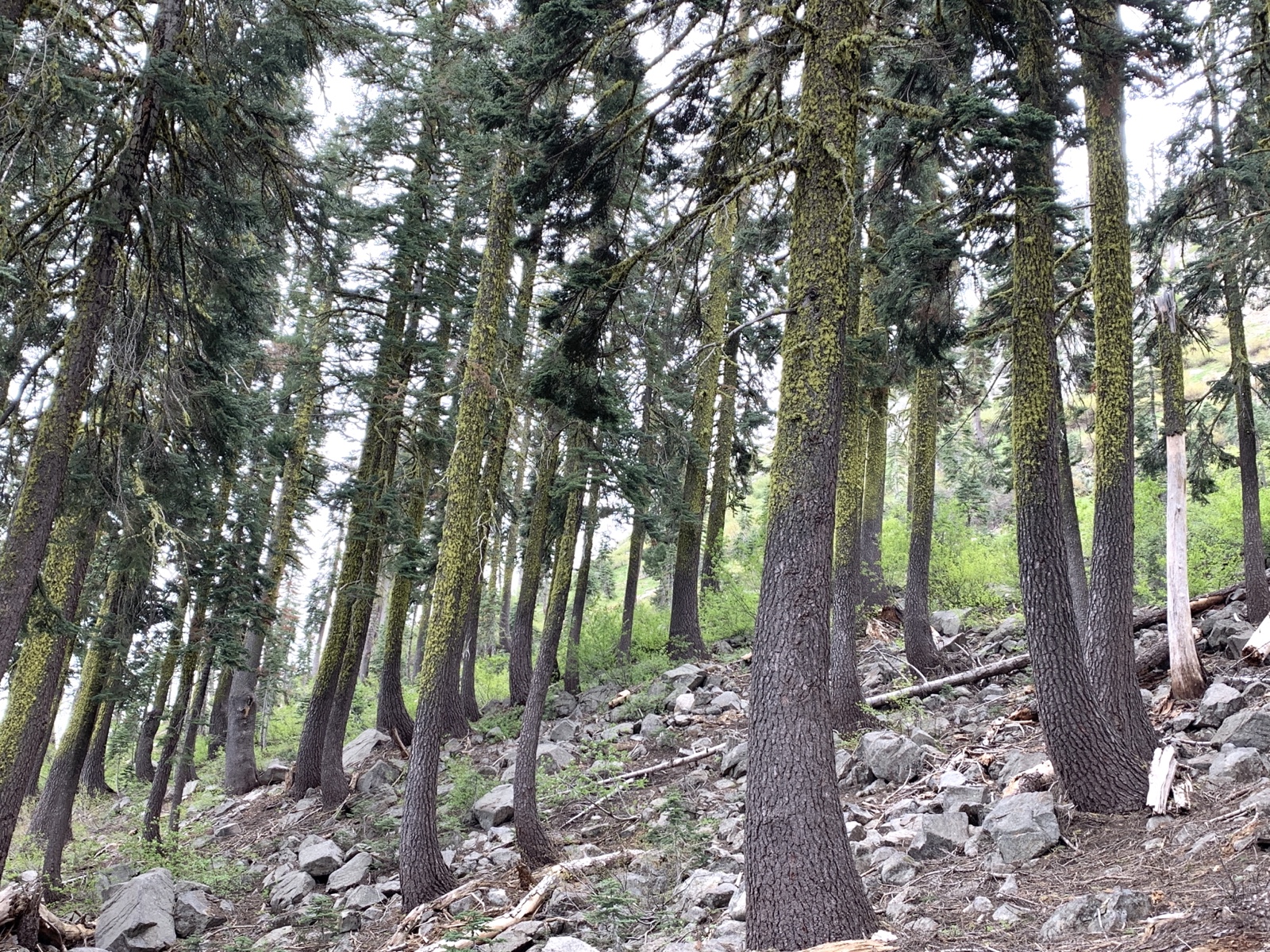 In the afternoon, I decided to make it over the next 7000+ft pass to a lower camp spot. I didn't expect the snow fields, and together with the wind and dark clouds it wasn't very pleasant at all.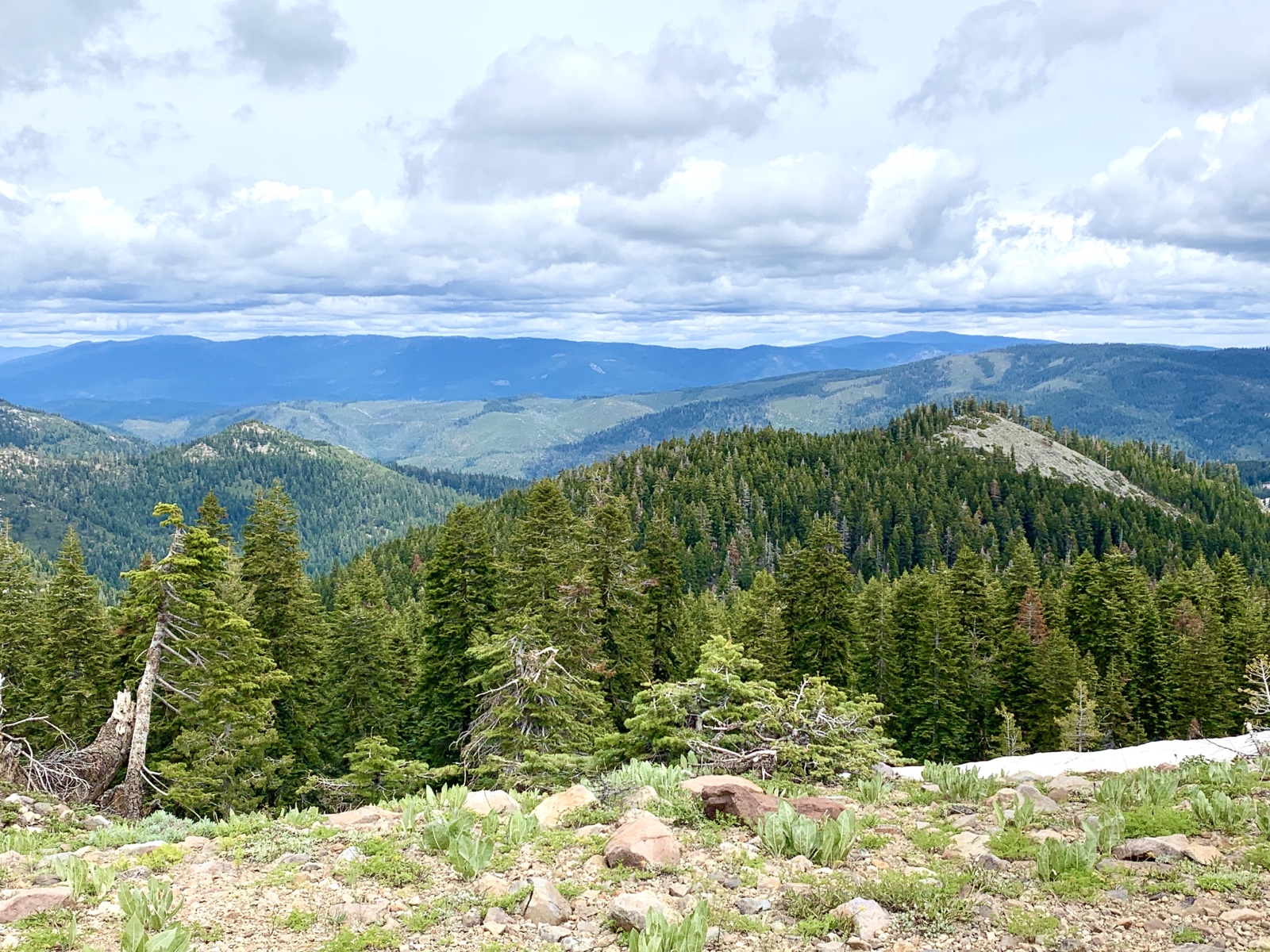 As I am writing this, I am camped at the A Tree Spring, with two other tents nearby. Great to have company! I chatted with Pelican and Calypso for a while, then set up my tent. All day there have been dark clouds around and now it's finally raining! Imagine that with a forecast of just sun! Hopefully the tent has a chance to dry before packing it up …