The cutie in the title picture is sitting outside my room at the Sierra Pines Resort. How can you not love a place with this kind of canine company!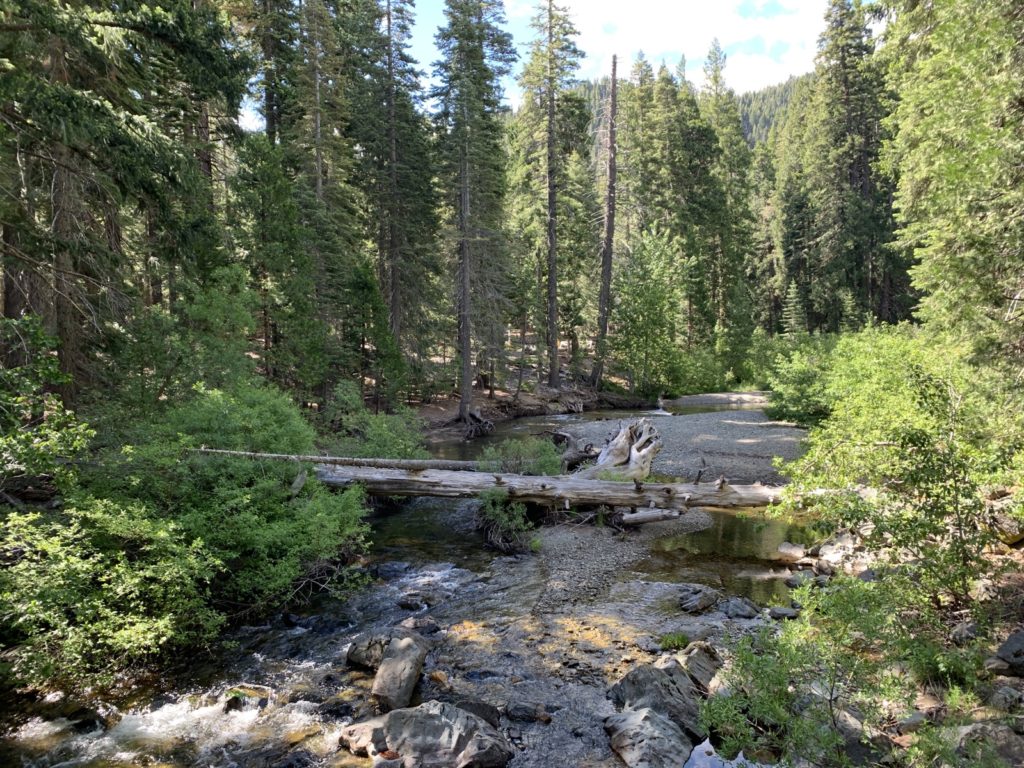 After the downpour of the evening, I woke to mostly clear skies but still lots of wind. The campsite was at 6558ft/2000m so it was cool while packing up. I had a brief chat with the NOBO couple who warned me of the tricky snow parts coming up (cornices).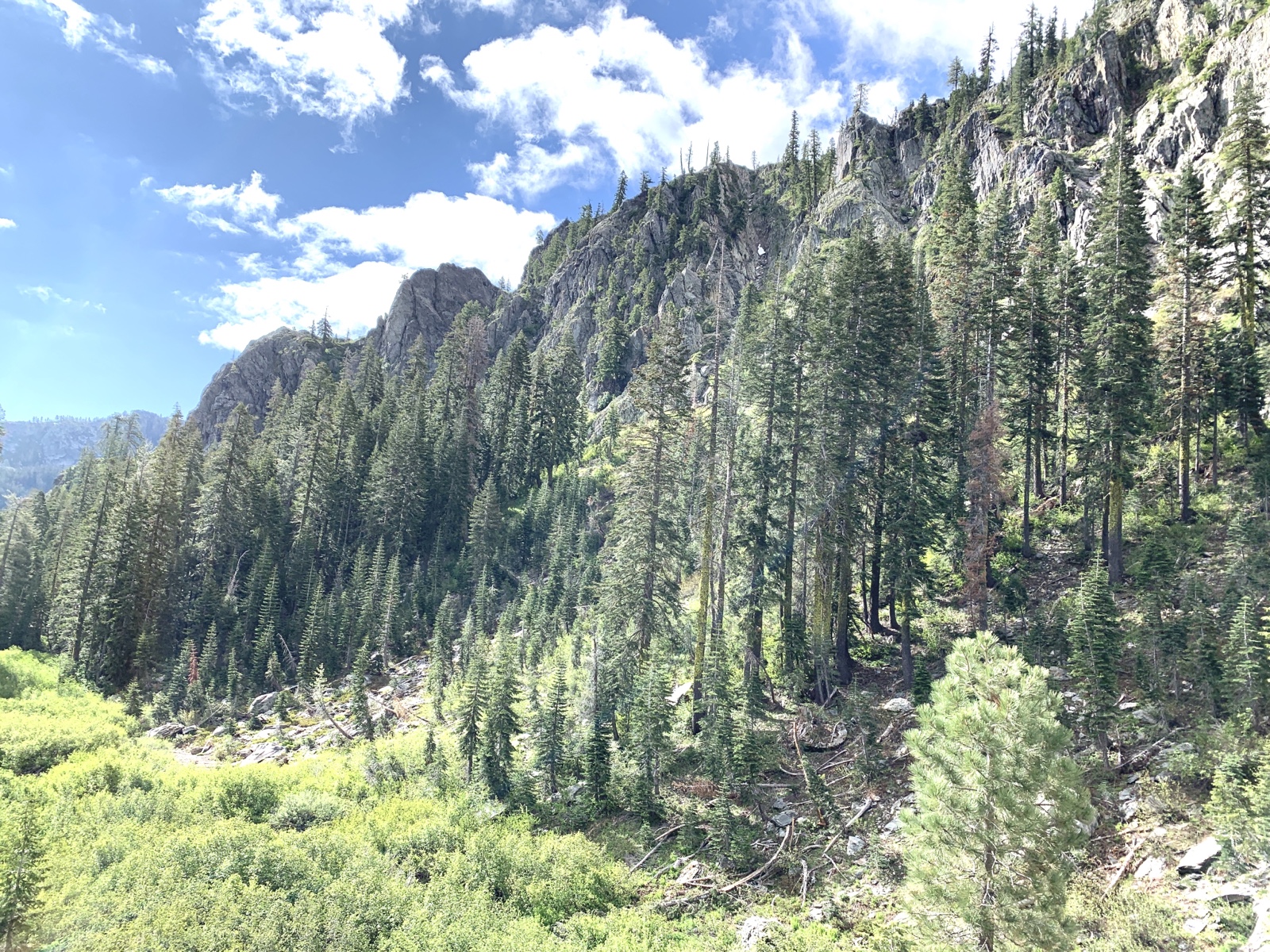 Studying the map I saw there was a way to get down to a lake before this section and still get to the highway to Sierra City. Problem solved.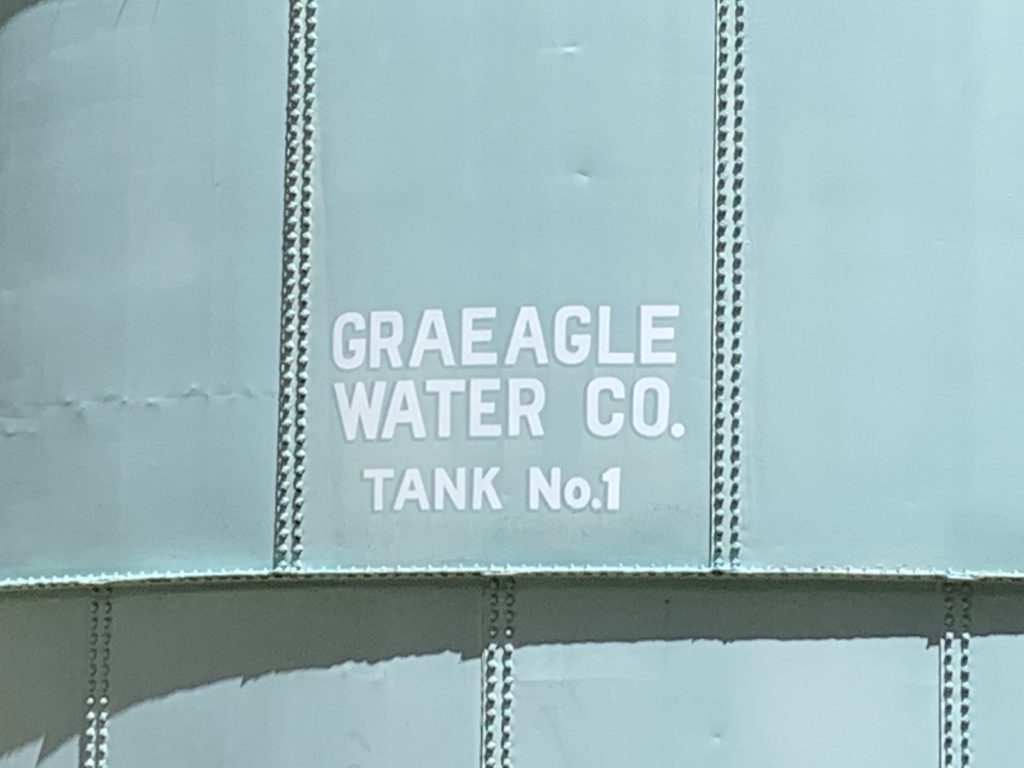 The hiking was pleasant and I easily found a ride first to Graeagle and then to Sierra City, both times with very nice girls.
For what it's worth: There are amazingly beautiful campgrounds in this area, such as Upper Jamison Campground in Plumas-Eureka State Park. It's currently closed but I walked through and took a second coffee break to let my tent and groundsheet dry in the wind (both soaked from the rain).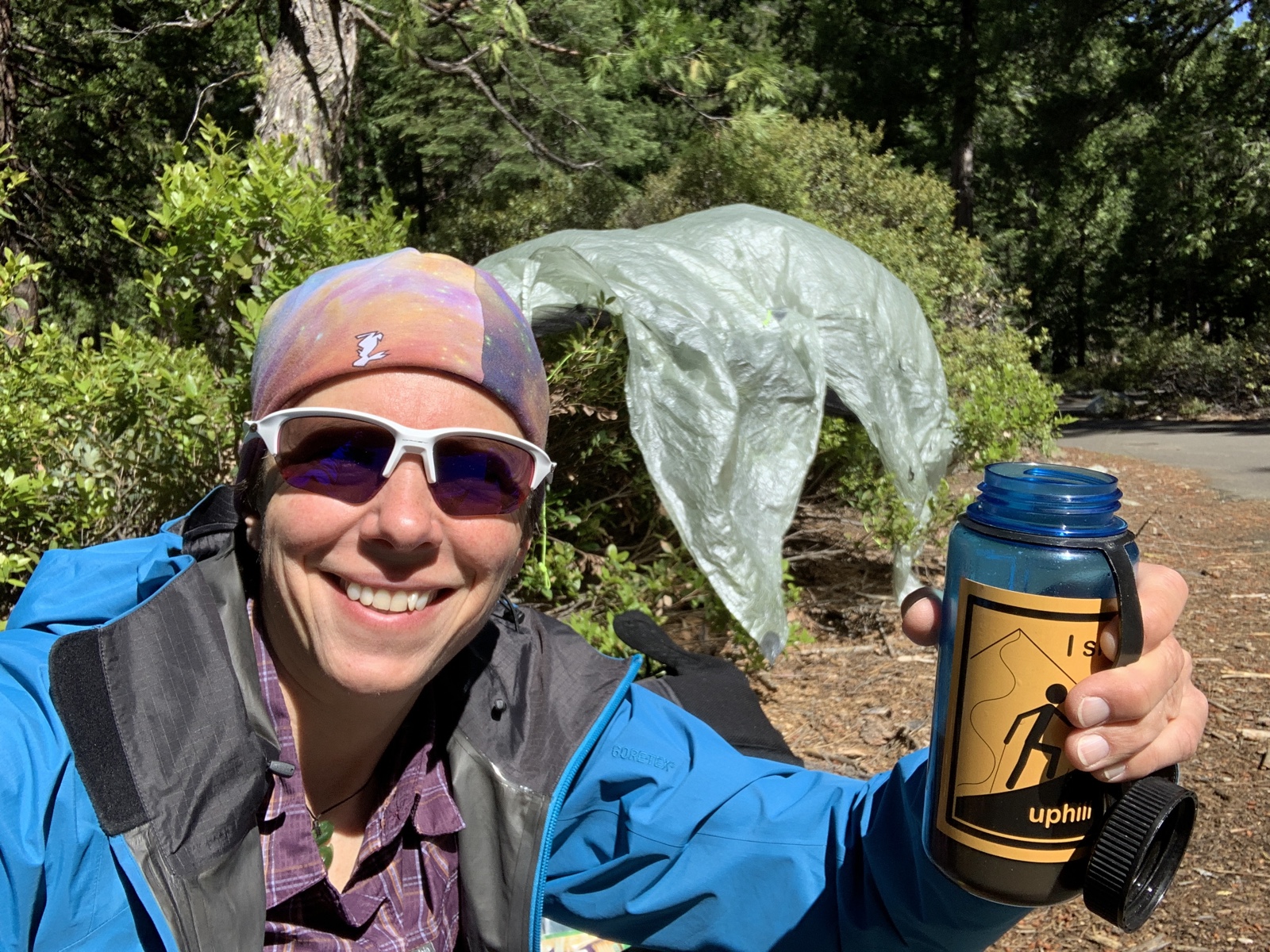 Once in Sierra City, I checked with the post office for my packages but could only locate one of 4 (and it was next door at the store). With great wifi at the General Store I was able to reroute one package and hopefully will see the other two tomorrow.
A lady outside the store had already offered me a free camping spot at the campground in town (she's the host). The chef in the store's deli couldn't wait to make me a vegan sandwich. I bought a few more food items and headed to the Sierra Pines Resort (bed, wifi, shower).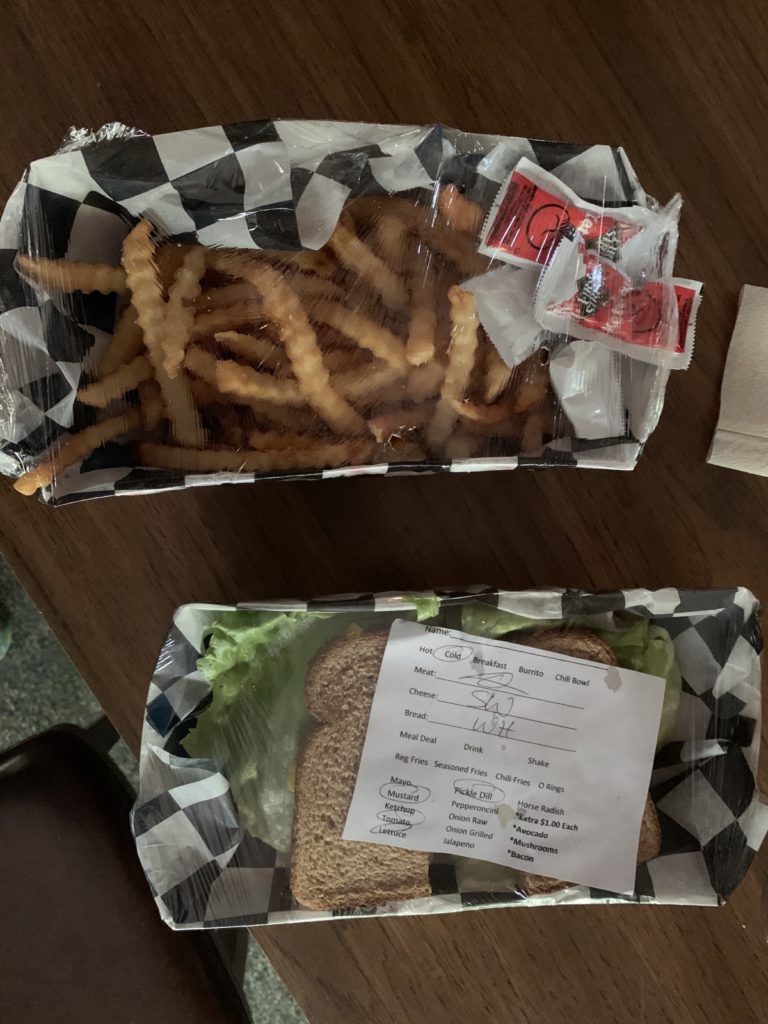 The couple I chatted with last night also arrived and we are comparing plans regarding the Sierra. Technically our permit doesn't allow us to hike the Sierra southbound, even though we had hoped the PCT Association would be lenient this year since overcrowding is not a problem. However, they are not. So to avoid issues, we are all thinking of going northbound after a flip to the southern end of it. Plans are being made; updates will follow soon.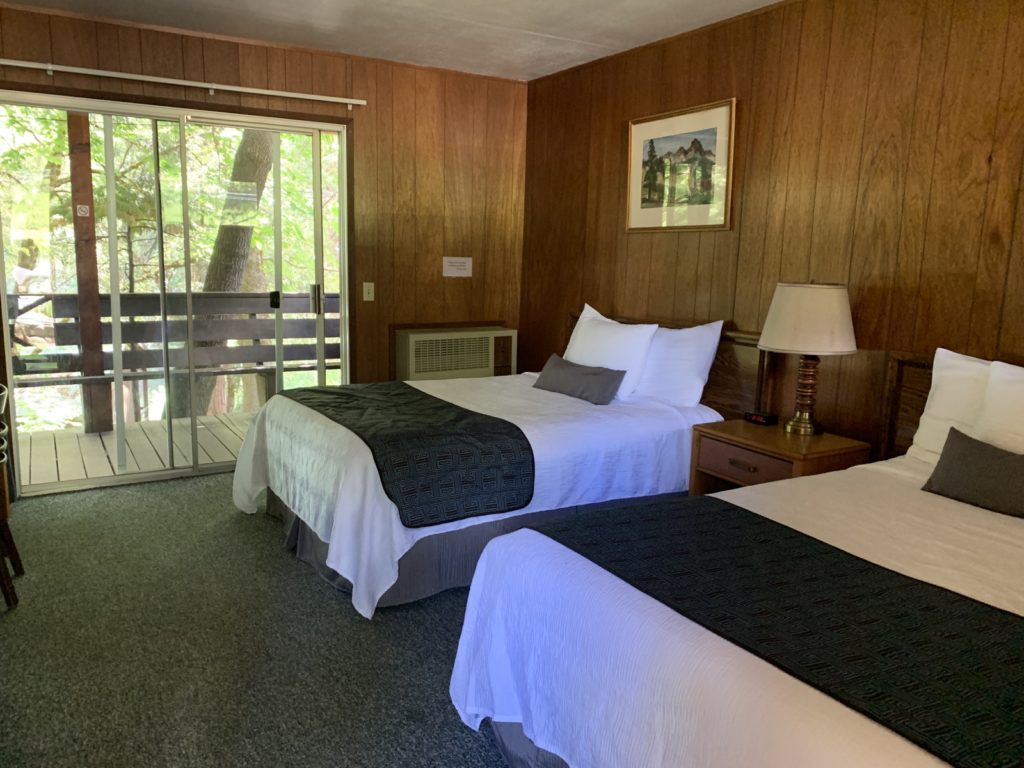 At the resort, I found Karen and Fred who were keen to hear my hiking stories and even offered me a glass of wine 🍷 👍🏻 We had a great chat. Another family who I'd seen at the store is also here and admitted to being "inspired" to start hiking 50 or so miles with their kid. All around, another social day. Now I have to use the wifi to do some research about next steps!