Kind of a zero day but with some walking and moving places!
The morning: Coffee. Breakfast at the resort. Chatting with Nancy and Ken (aka Calypso and Pelican). Lots of arrangements and logistics. Don't do this hike if you don't like organizing 🙂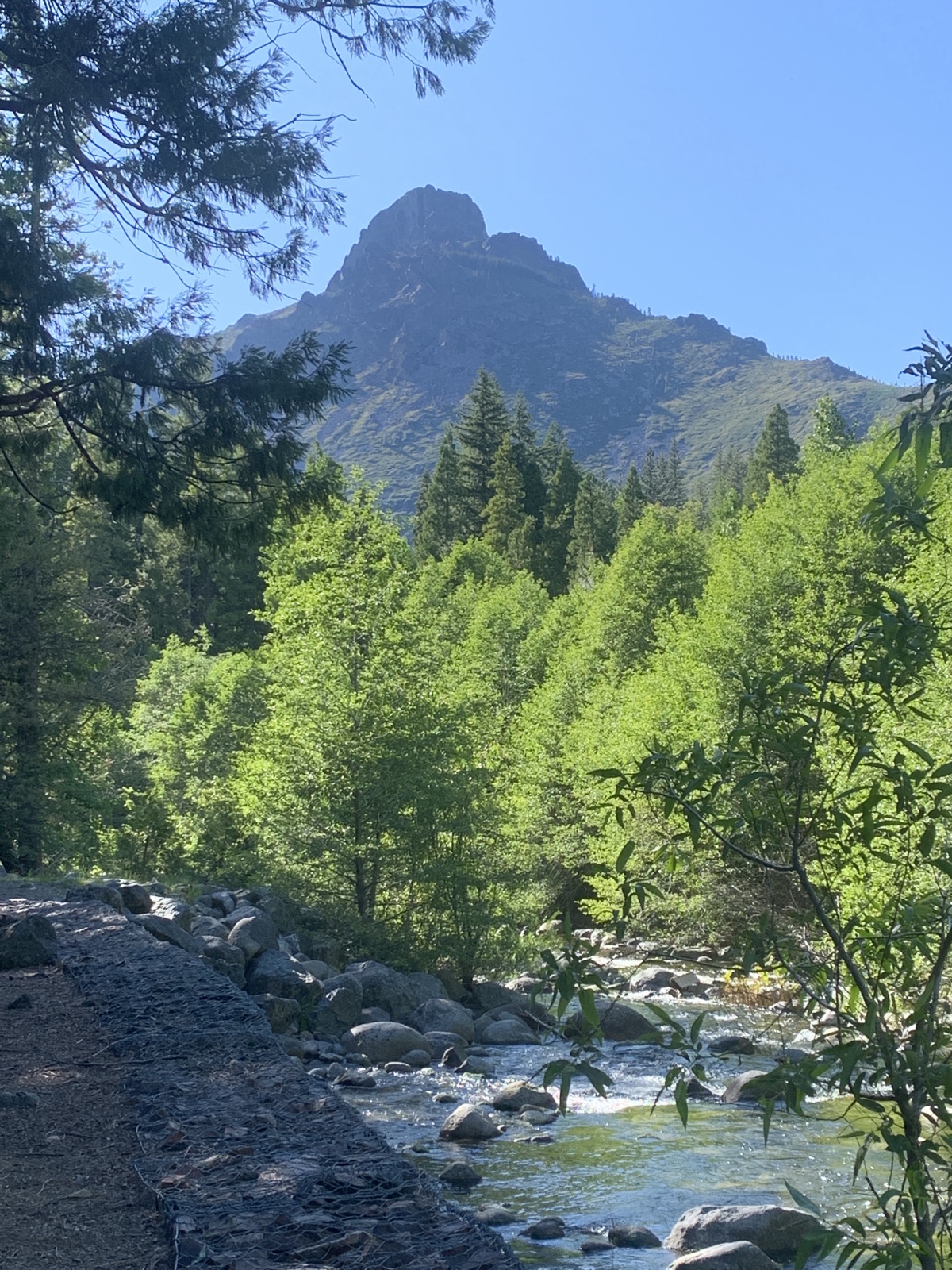 Everything is coming together for a northbound hike of the Sierra (despite no crowds the PCTA isn't being helpful). I will be hiking south to Donner Pass starting tomorrow, getting picked up by Carol and Tom on Sunday, getting my bear can in Ridgecrest and starting from Kennedy Meadows early next week. After I finish the Sierra portion at Donner Pass, I will take the train to Oregon. I understand if this causes readers to get a headache 🤪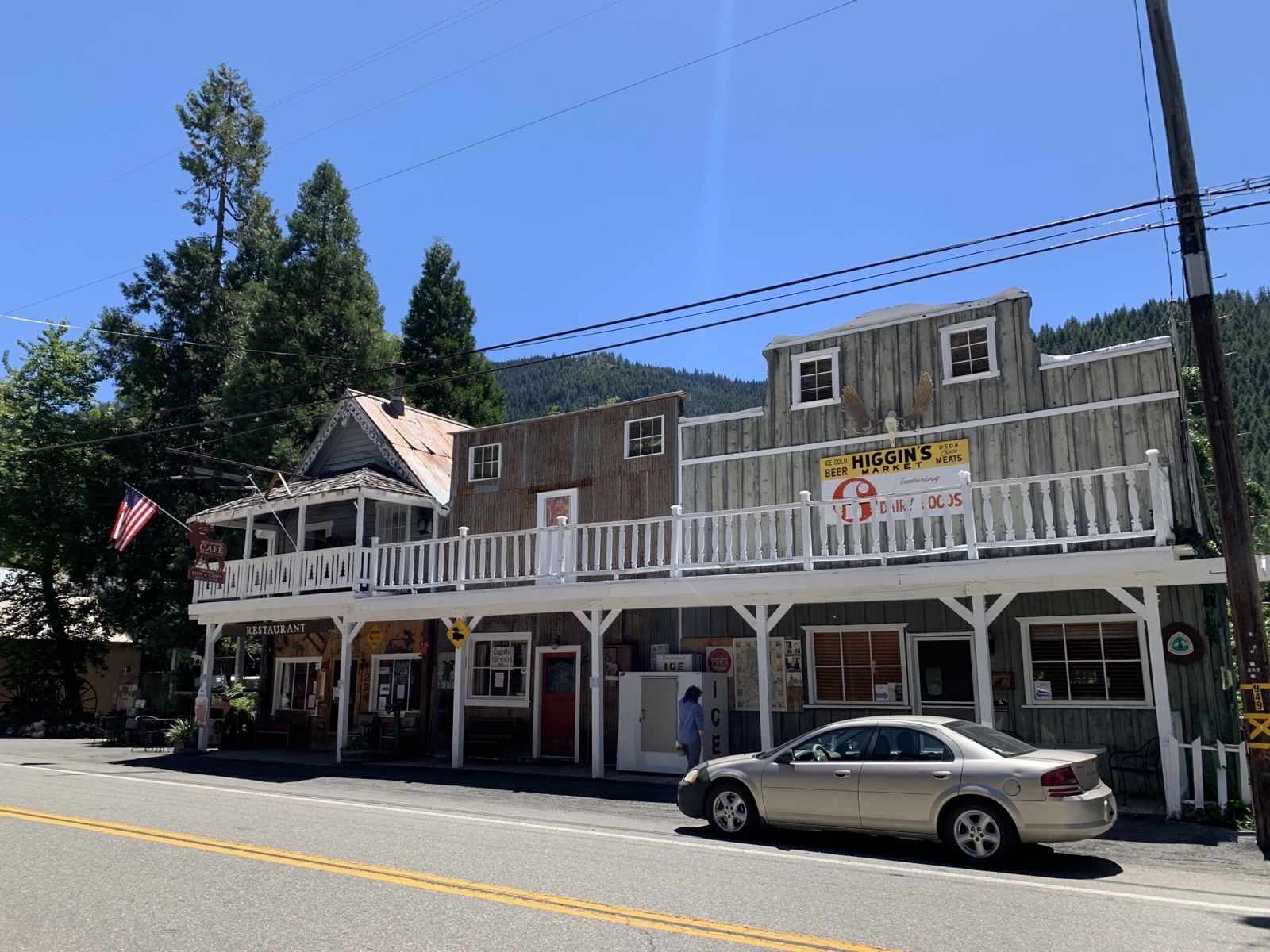 Today I did hike from the Post Office to the Wild Plum campground. Even though it is officially closed (for tree clearing), the host Kerry had invited me to stay. She has her big RV there and found me a flat camp spot that is technically on public land so nobody can object.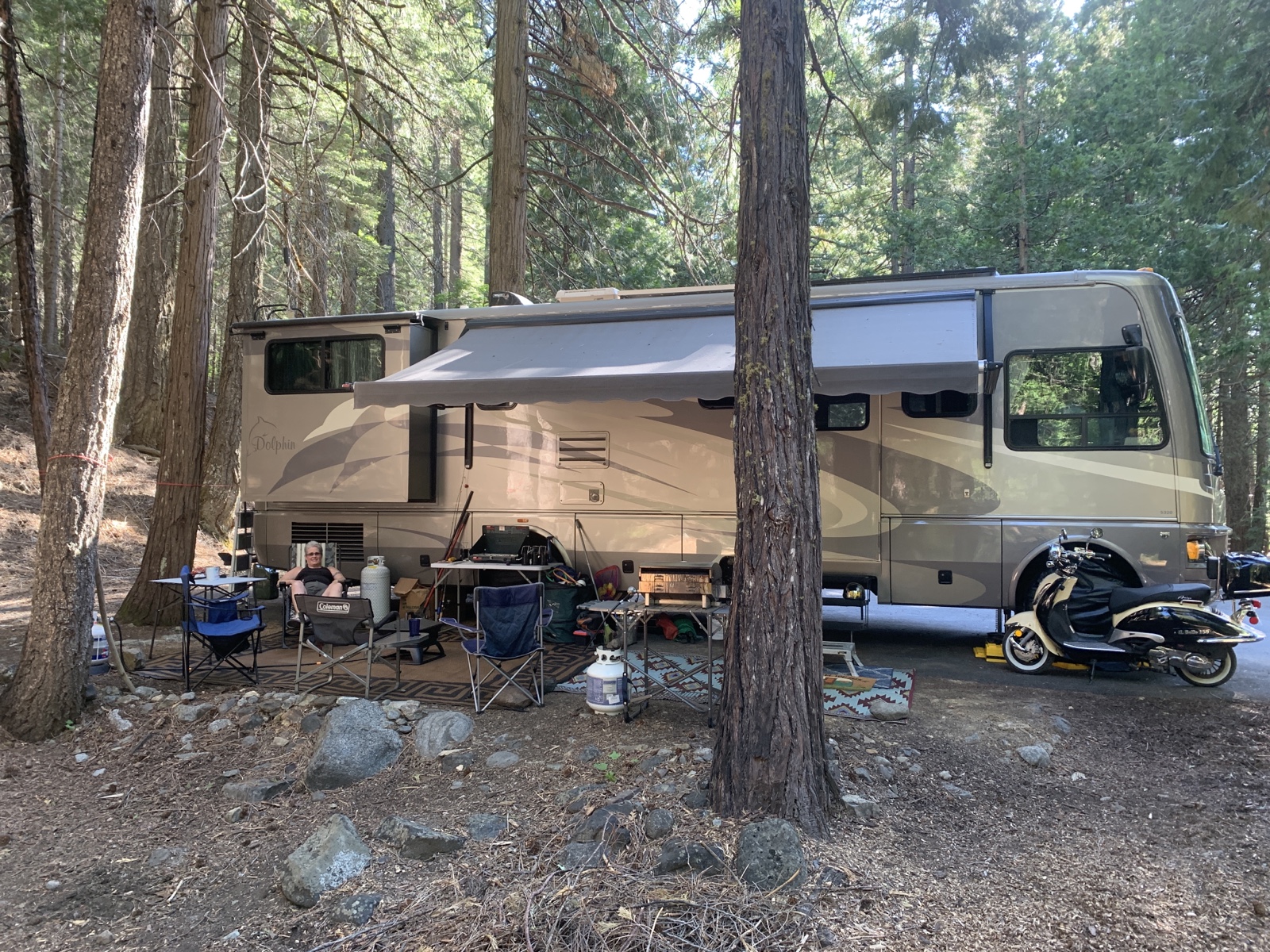 She was hired as the host from May to October but due to an incident elsewhere in the county (a tree fell on a tent full of kids), all campgrounds are being cleaned of potentially dangerous trees – not that there are any obvious issues here. She has all the toys around her rig, from fancy gas fireplaces to fans, outdoor cooking, super-duper water filtering and even a small washing machine.
I set up camp and relaxed a bit in the afternoon. The sun is intense but the temperature isn't too high yet.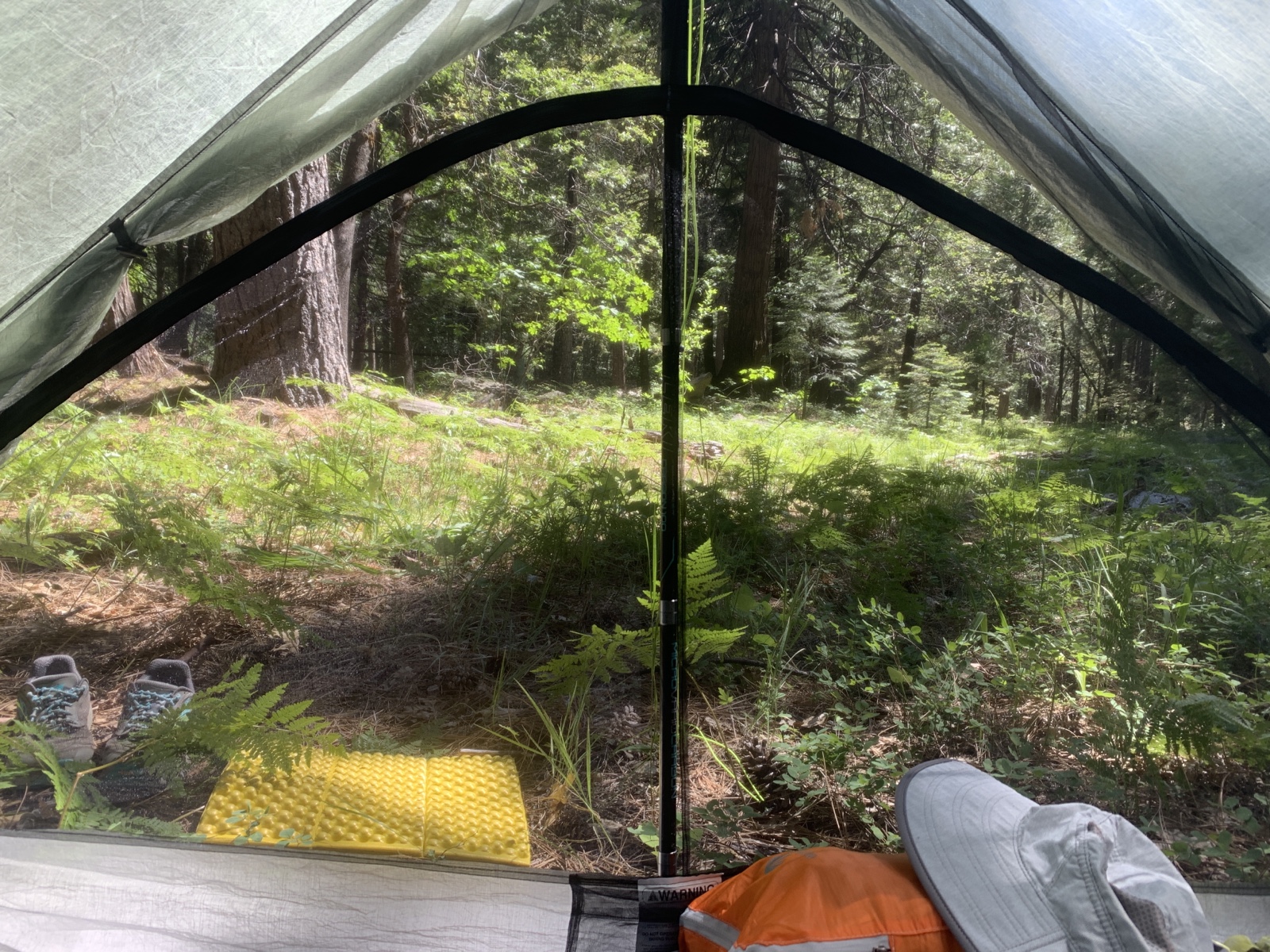 And that sums up the forecast for the next few days … sun, moderate temperatures. Just perfect, if the forecast happens to come true this time 😊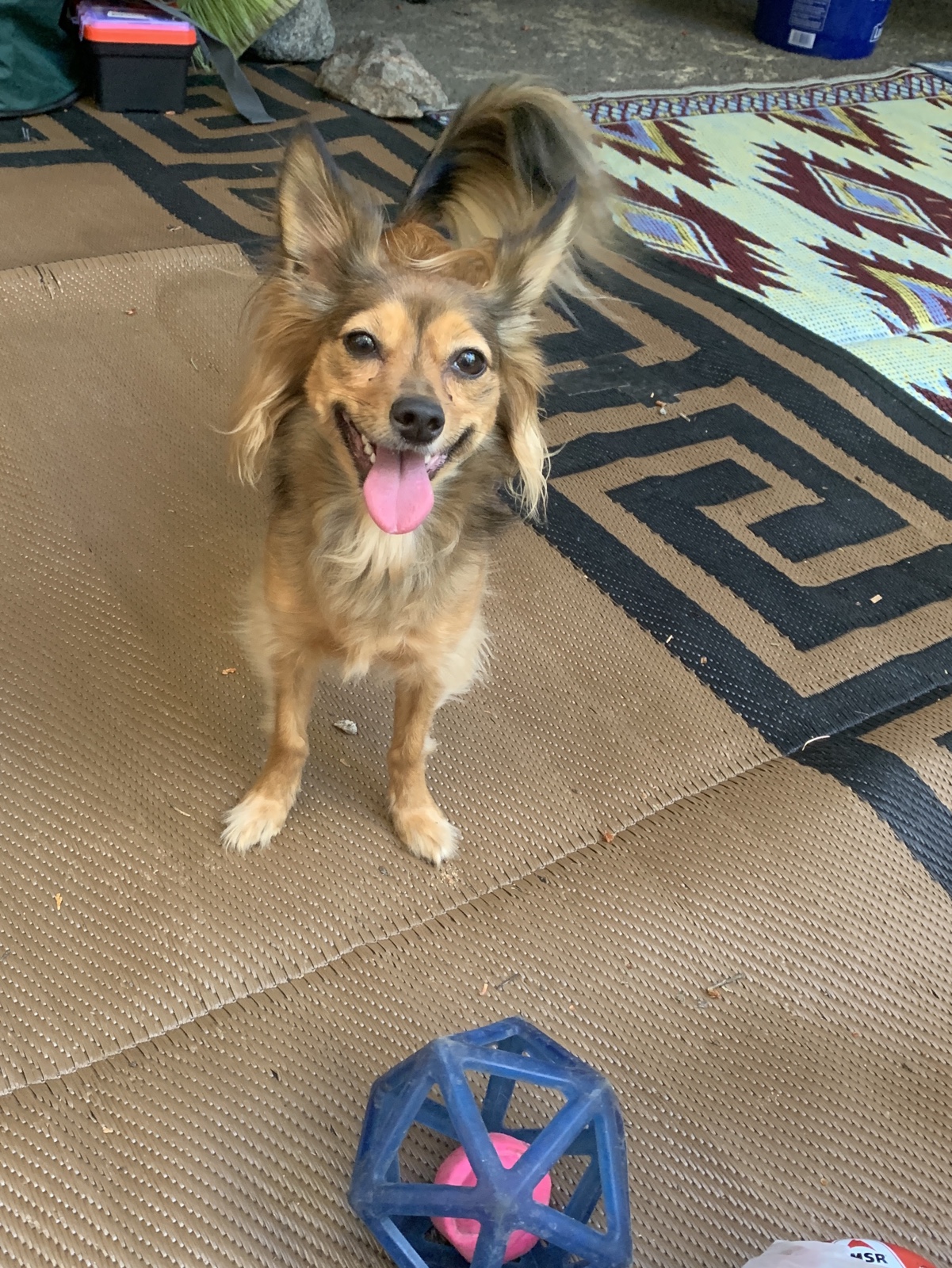 I ate my dinner at Kerry's "place", throwing the ball for Maggie Mae about a hundred times! Such a cute dog! We also made s'mores with special marshmallows that are filled with chocolate! In the morning, she'll make me her strong coffee (she used to have a coffee cart in Seattle!). Spoiled again!