A good morning is waking up to a dry tent (no condensation), packing up and walking 100m to Kerry's RV to have coffee! We enjoyed our cuppa while walking Maggie around the campground. Any time of the day she is mostly interested in chasing her balls!
I had to check the mail again so Kerry, Maggie and I took the scooter into town. Felt like Italy 🇮🇹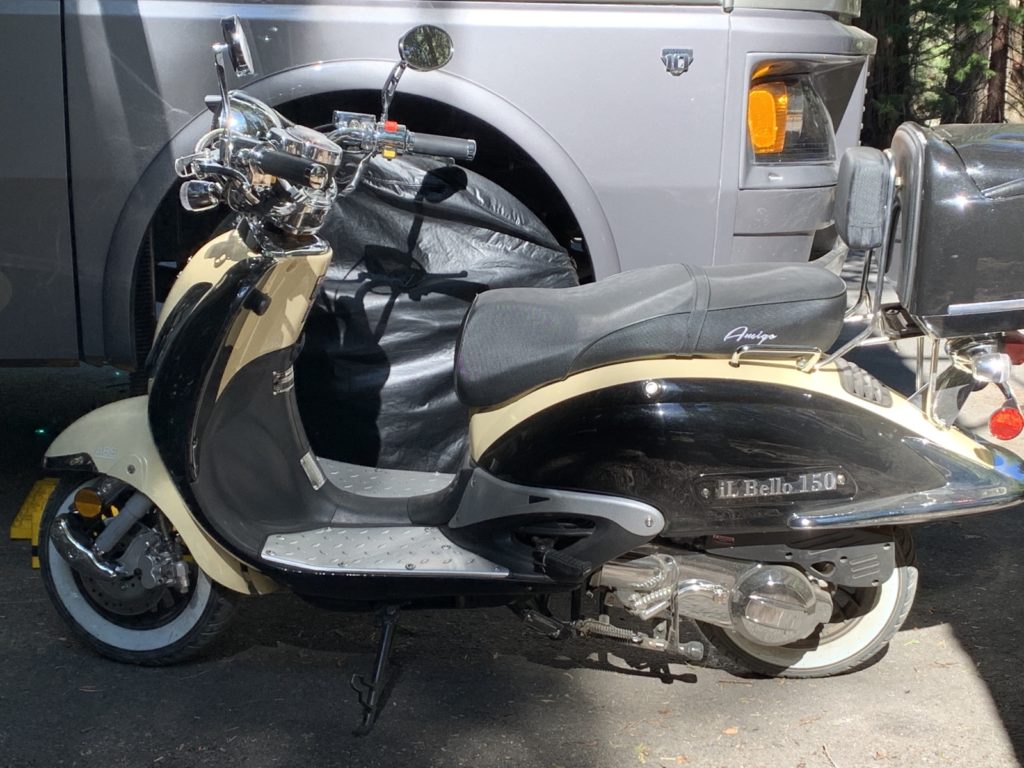 No mail but the wifi at the General Store allowed me to chat with Germany and upload my pictures. And check the weather: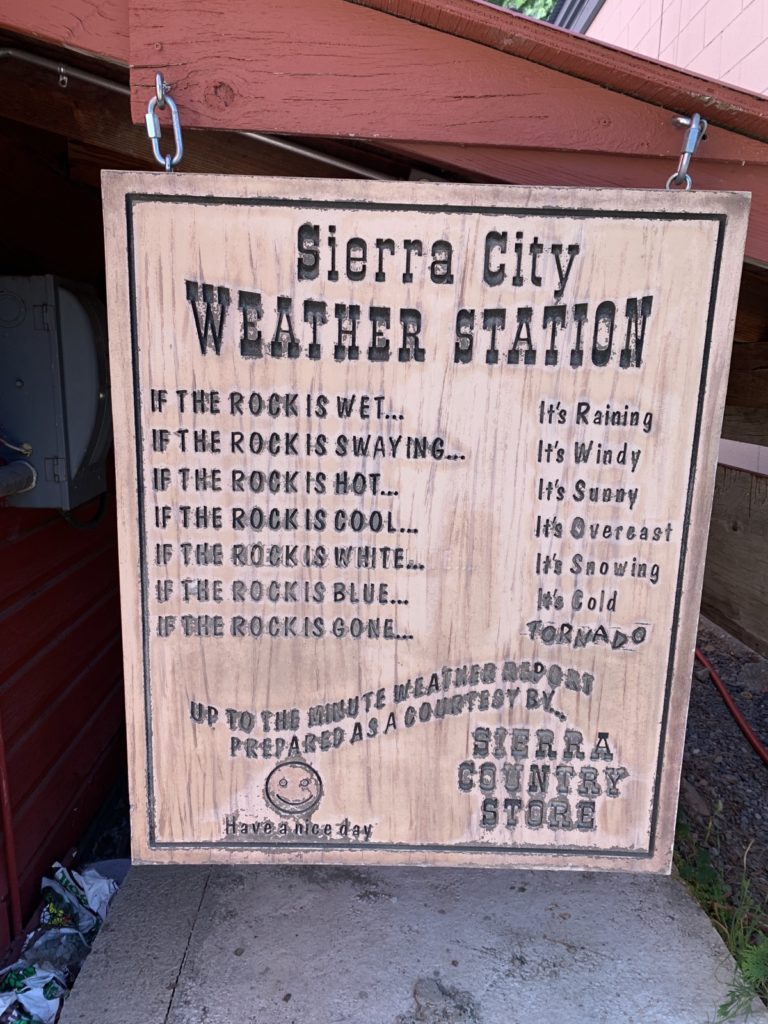 Goodbye to Kerry! Thank you!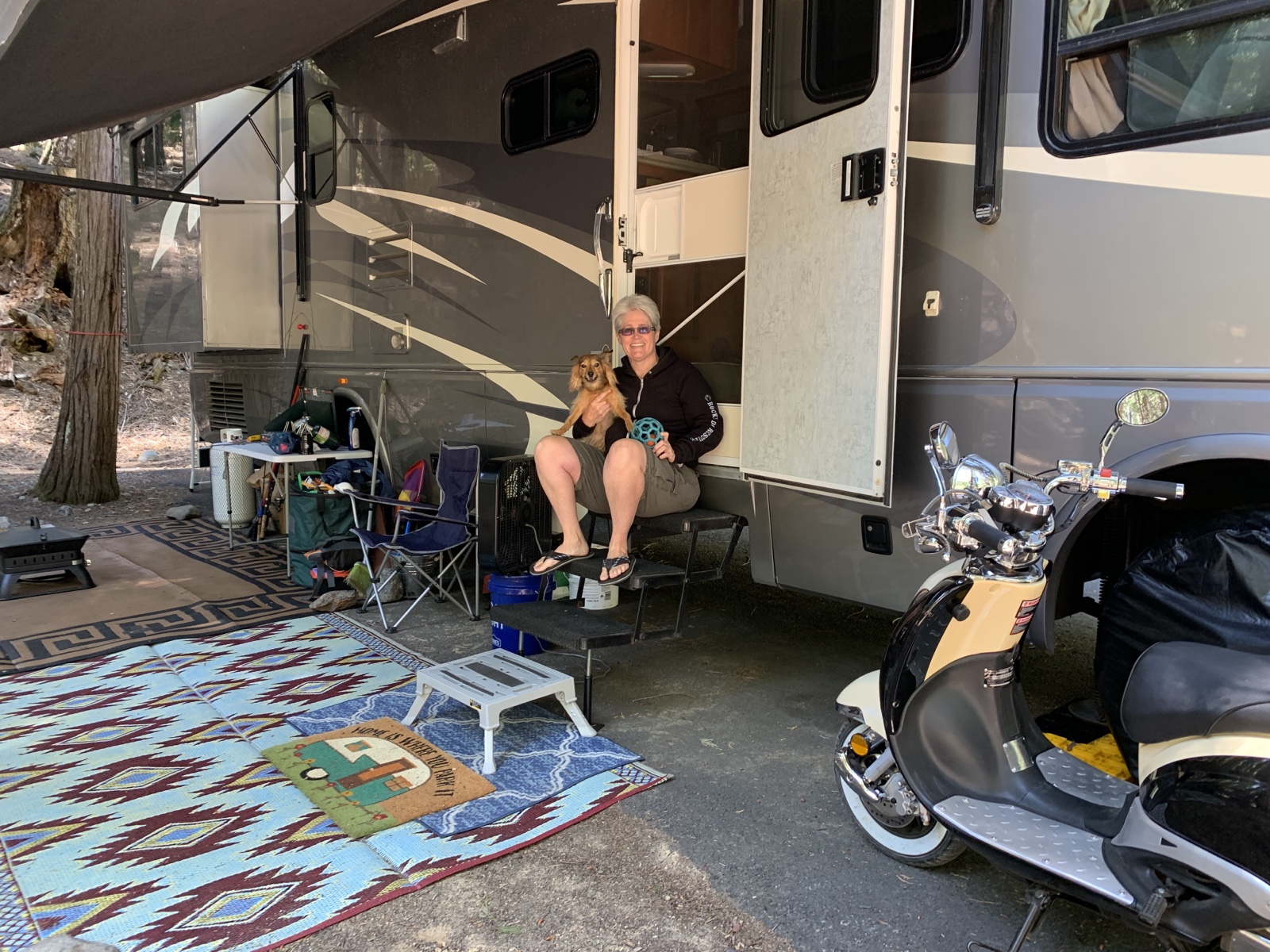 Back at the campground I started my hike for today. With 3 days to get to Donner Pass, 42 miles away, I do not have to hike long days. Most of the day I walked uphill though!
After a few more miles I arrived at Jackson Meadow Reservoir. The campgrounds are closed which means a very quiet spot for the night. I did some washing (hair, shirt) and had dinner early. Nice to have some time to relax and read!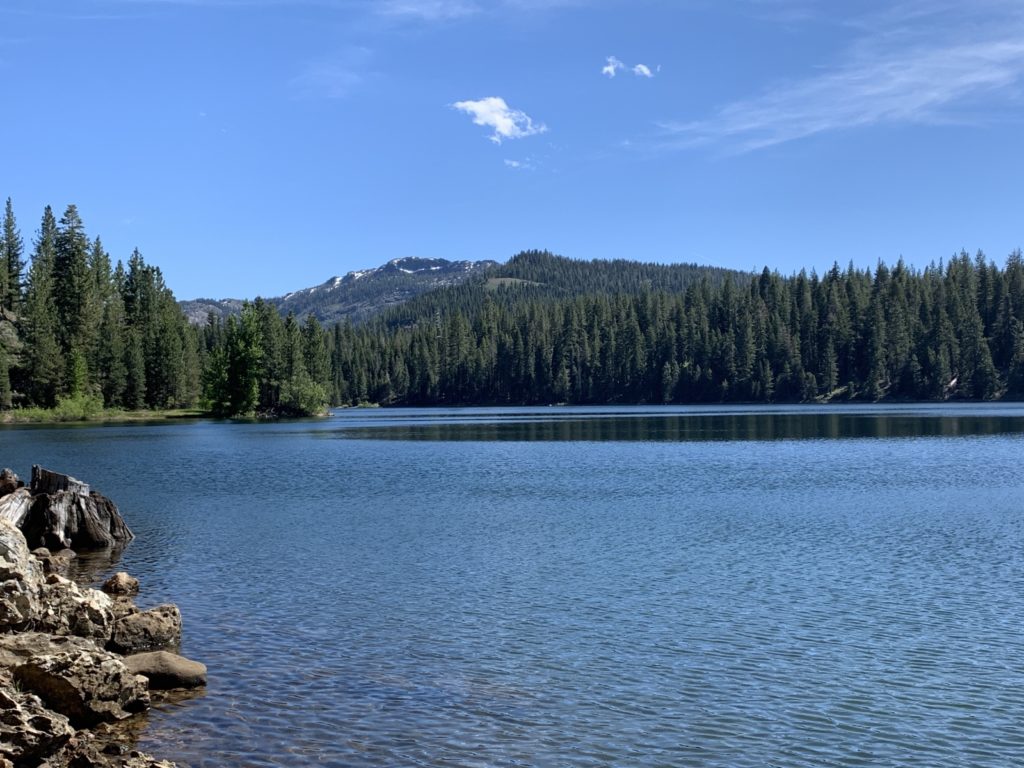 Tomorrow the trail goes above 8000ft with snow expected so that's why I wanted to camp lower before the climb. I better get rested up!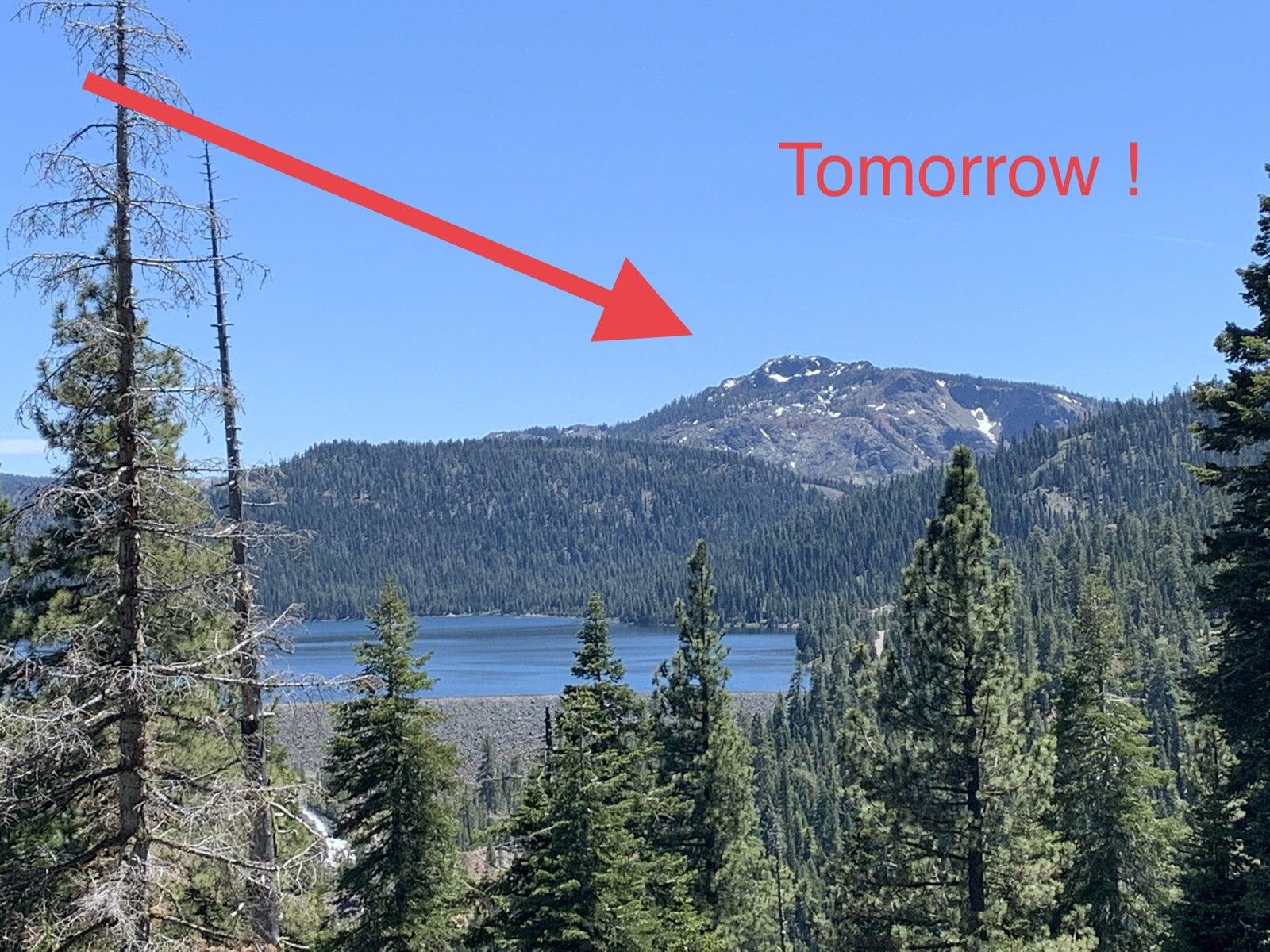 I saw 3 thru hikers on the trail today, only one was interested in a chat. It's definitely getting busier!