The sign in the campground said that a double site cost $48. I assume that means a regular site is $24. There are some benefits to hiking when the campgrounds are closed! Often the water is turned off (I always fill up in creeks) but I usually have it all to myself and there is no fee! 👍🏻
With the luxury of a picnic table, I started the day with a coffee and a leisurely departure (8am hiking start). I noticed a trap near the bear box I had used for the night, and the forest service probably wasn't thrilled that I opened it and gave a panicked chipmunk 🐿 its freedom back. It did have to promise me not to chew through any hiker's bags!!
Most of the trail was uphill today to over 8200ft, and most was in the forest. However, eventually I got spectacular views of the surrounding mountains, lakes and the higher peaks further down the Sierra (this is already part of the Sierra Nevada). With full LTE phone reception!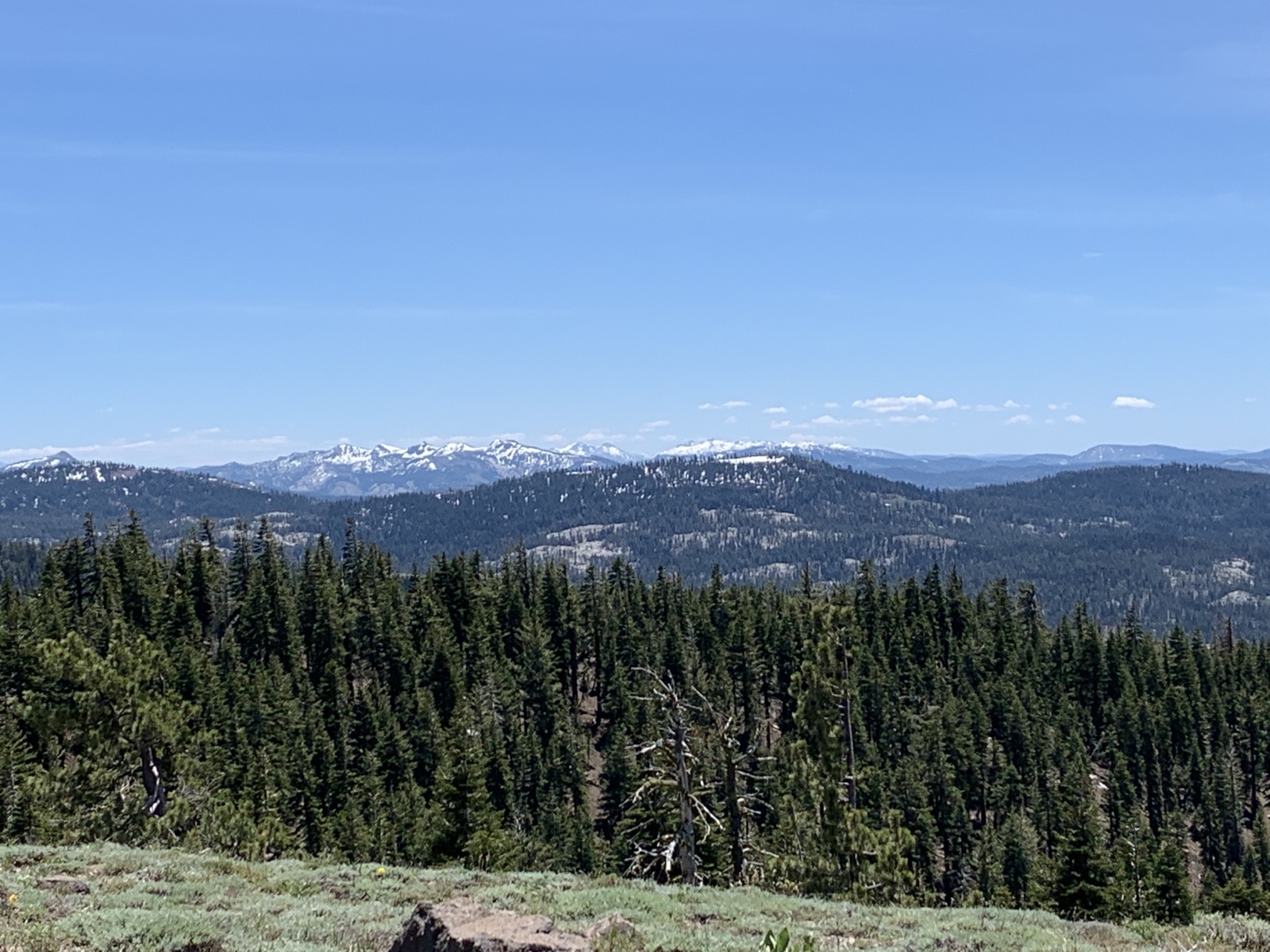 I progressed 17 miles today, leaving only 13 miles to Donner Pass, with a full day and a morning left! Now the thru hikers are appearing … I must have met 7 or so. I only chatted with one for a long time (we were stopped at a spring) and gave Flash some info on the places I had been to. I hope he will enjoy them as much as I did!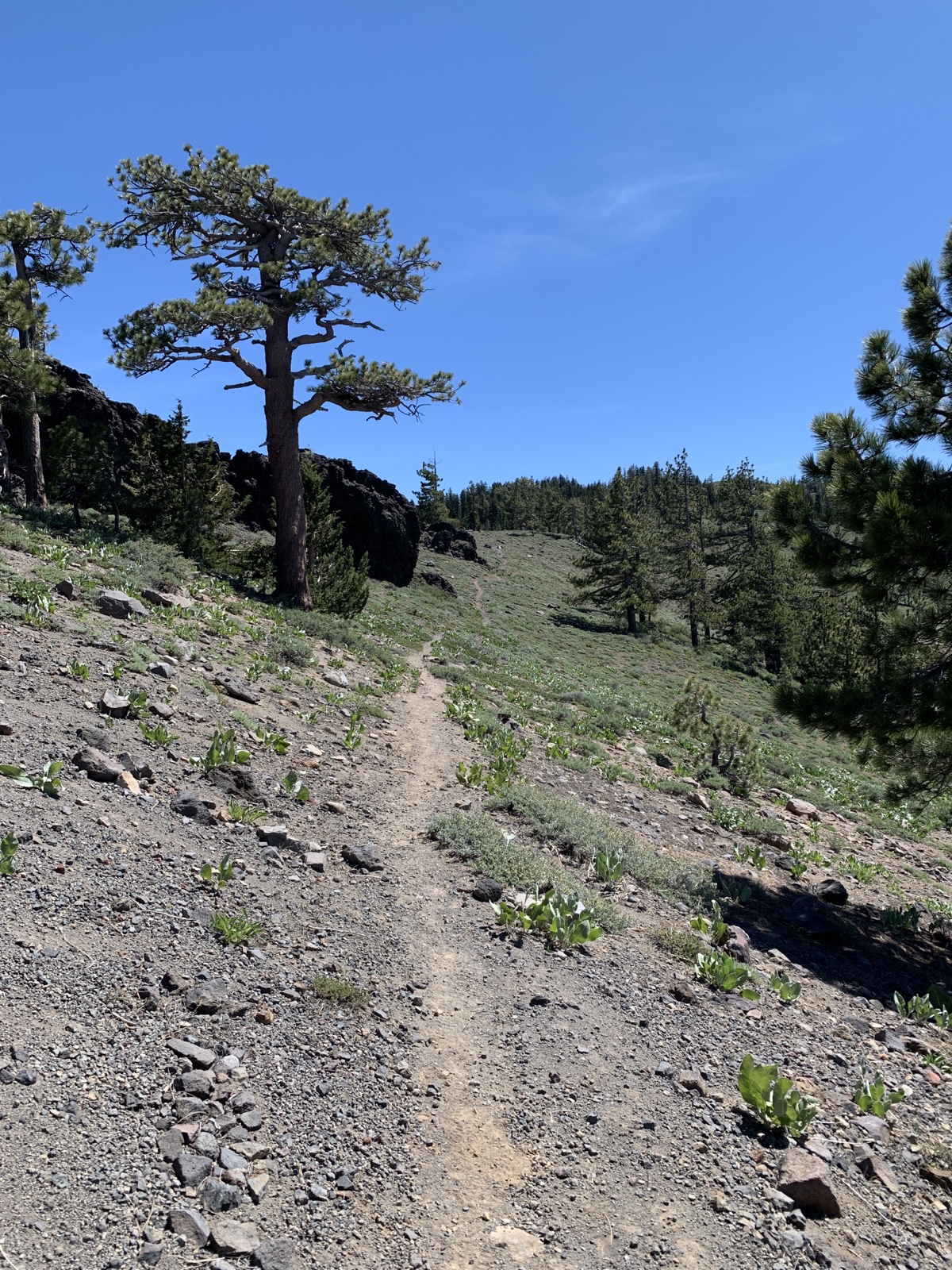 There were some snow fields but nothing dangerous, just annoying. We are high enough that the north slopes retain some good stretches of snow, and even here near my camp there are a few left (at 7600ft). The downhill to the Interstate and the Donner Pass should be mostly clear.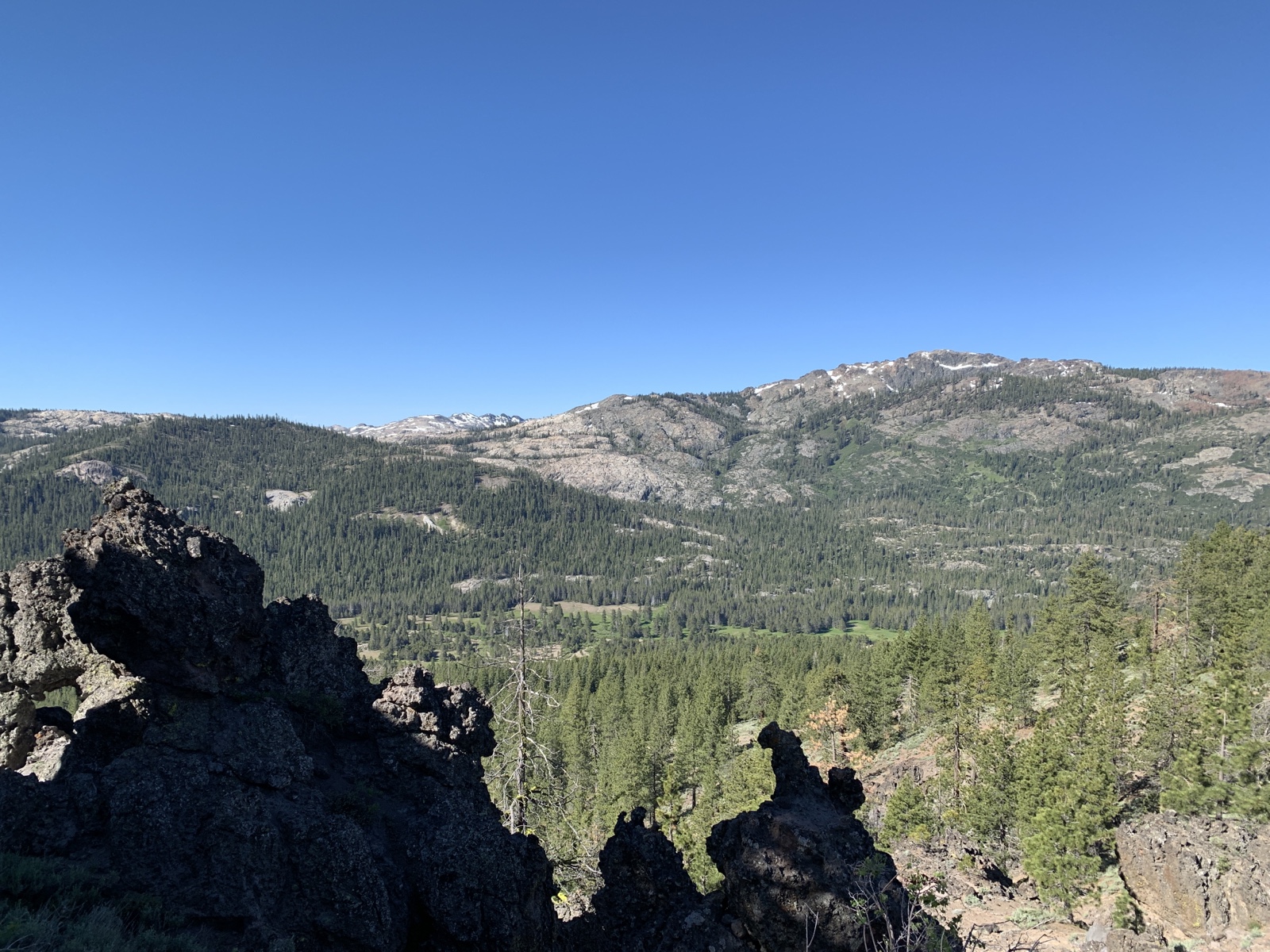 Currently (6:30pm) the temperature is lovely and the breeze keeps the bugs away. I'm curious how cold it will get tonight … The most important part is always to keep the water filter in the sleeping quilt (cannot freeze or it has to be replaced) as well as the phone (also doesn't like freezing temps).