The longest day of the year! The perfect time to be hiking!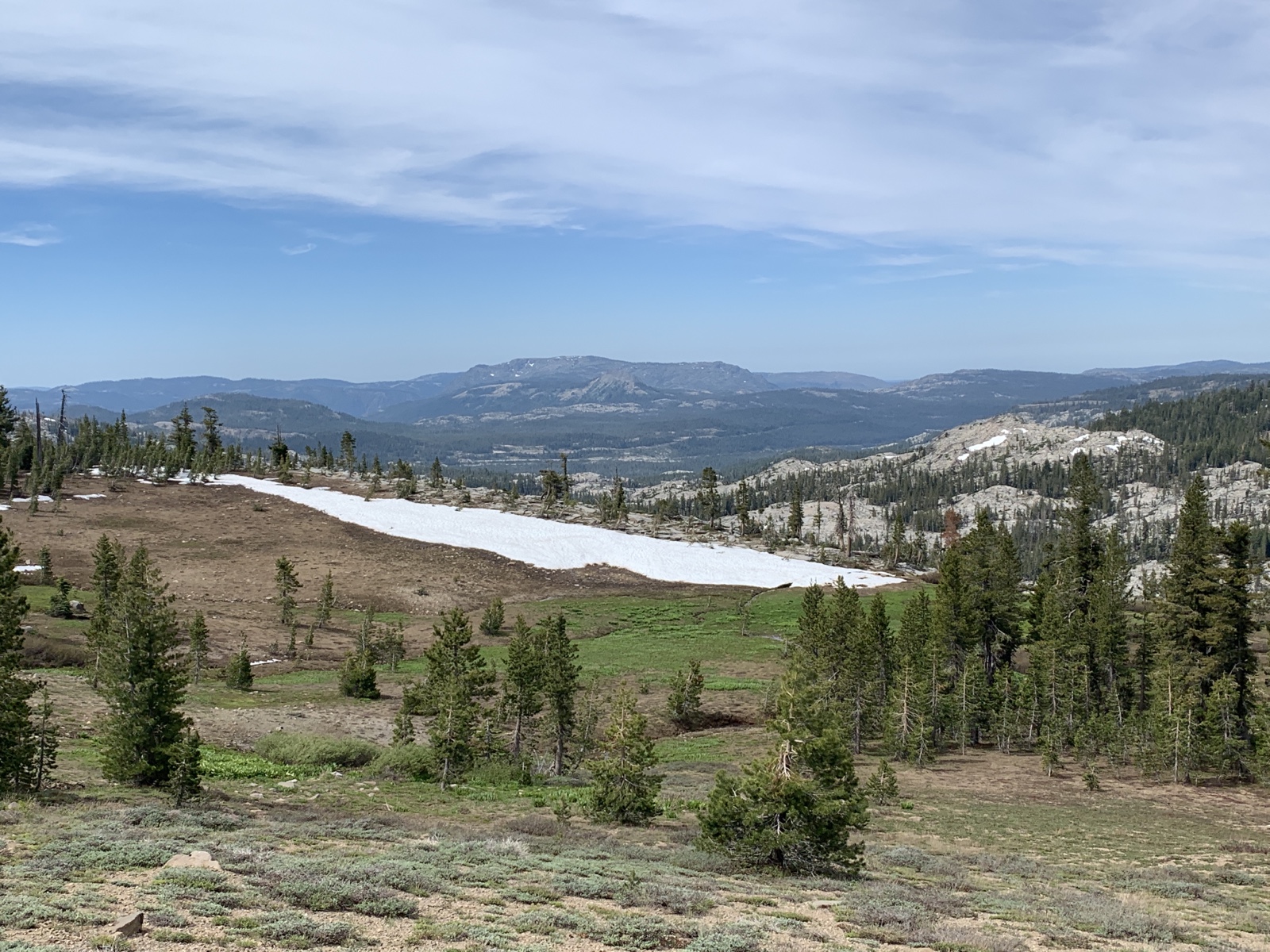 I only had to cover about 14 miles today to the Donner Ski Ranch so didn't rush in the morning at my quiet campsite. This stretch was supposed to feature two uphills and then a gentle downhill.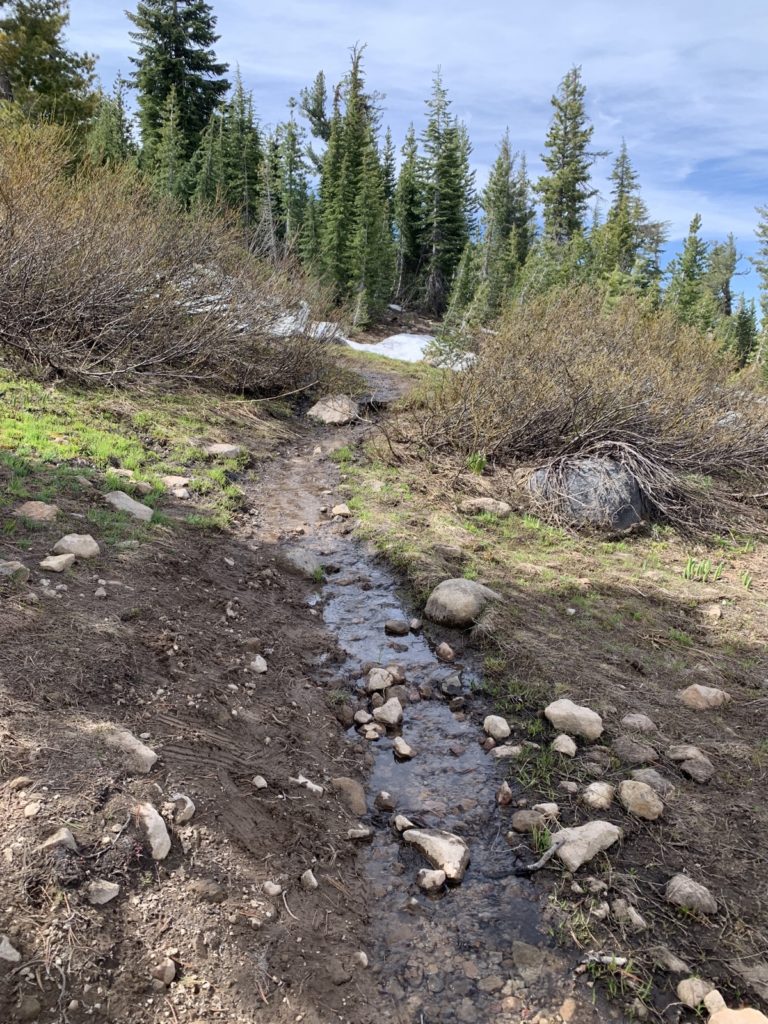 In the forest there was still a lot of snow but no treacherous slopes. It slowed down the hiking though! I even had to take my shoes off twice today for deep water (a big creek and the flooded interstate tunnels!). I also checked out the Peter Grubb hut.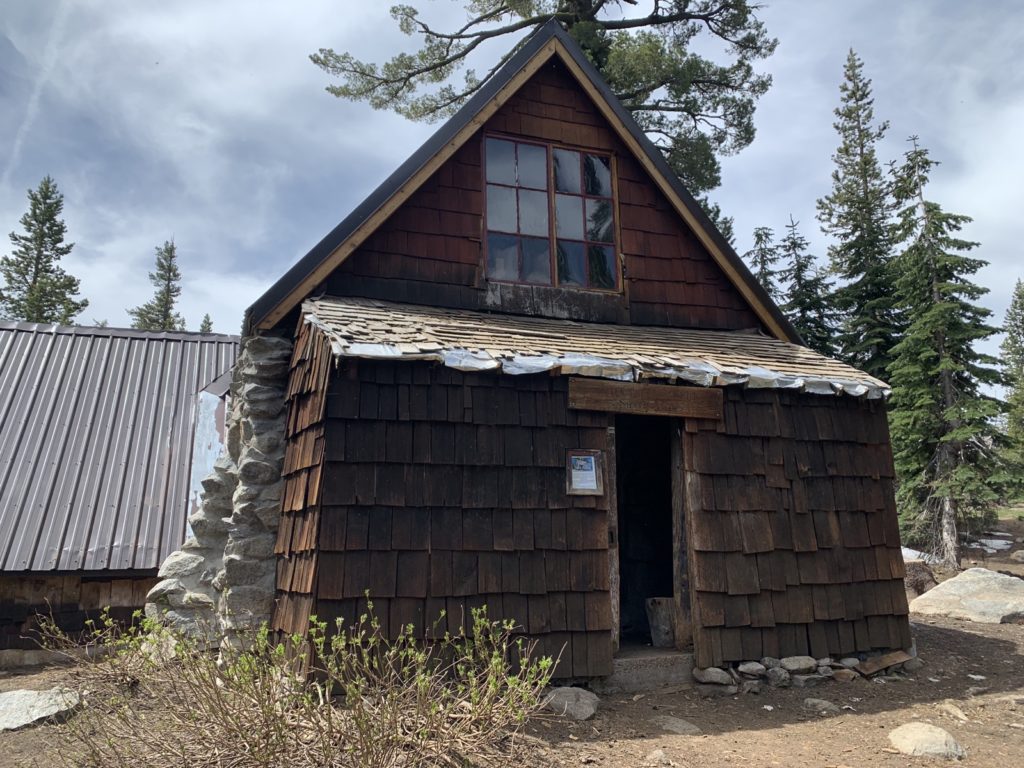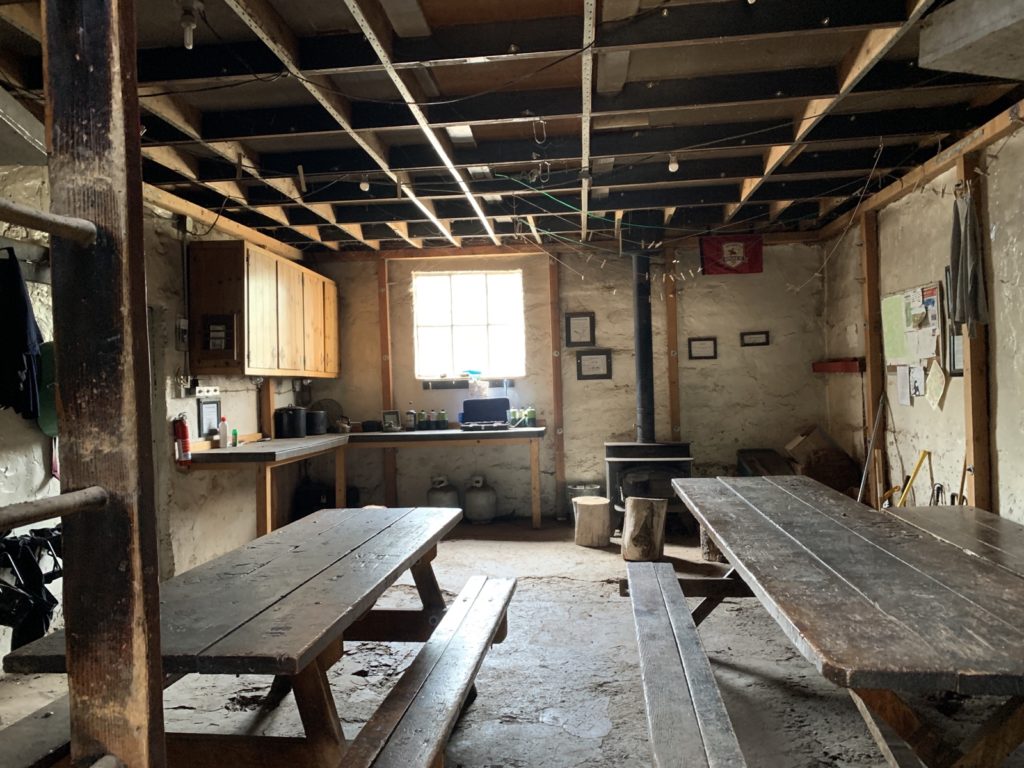 Then people started to appear … first the weekend hikers further out, and more and more day hikers as I got closer to I-80. Then it was a zoo … people everywhere!
I stopped at the I-80 rest stop to get water, charge the phone and rest. Despite hiding in the shade, quite a few people came up and asked about my hike. And this plaque commemorated the 1846 Donner Party … I didn't see any cannibals!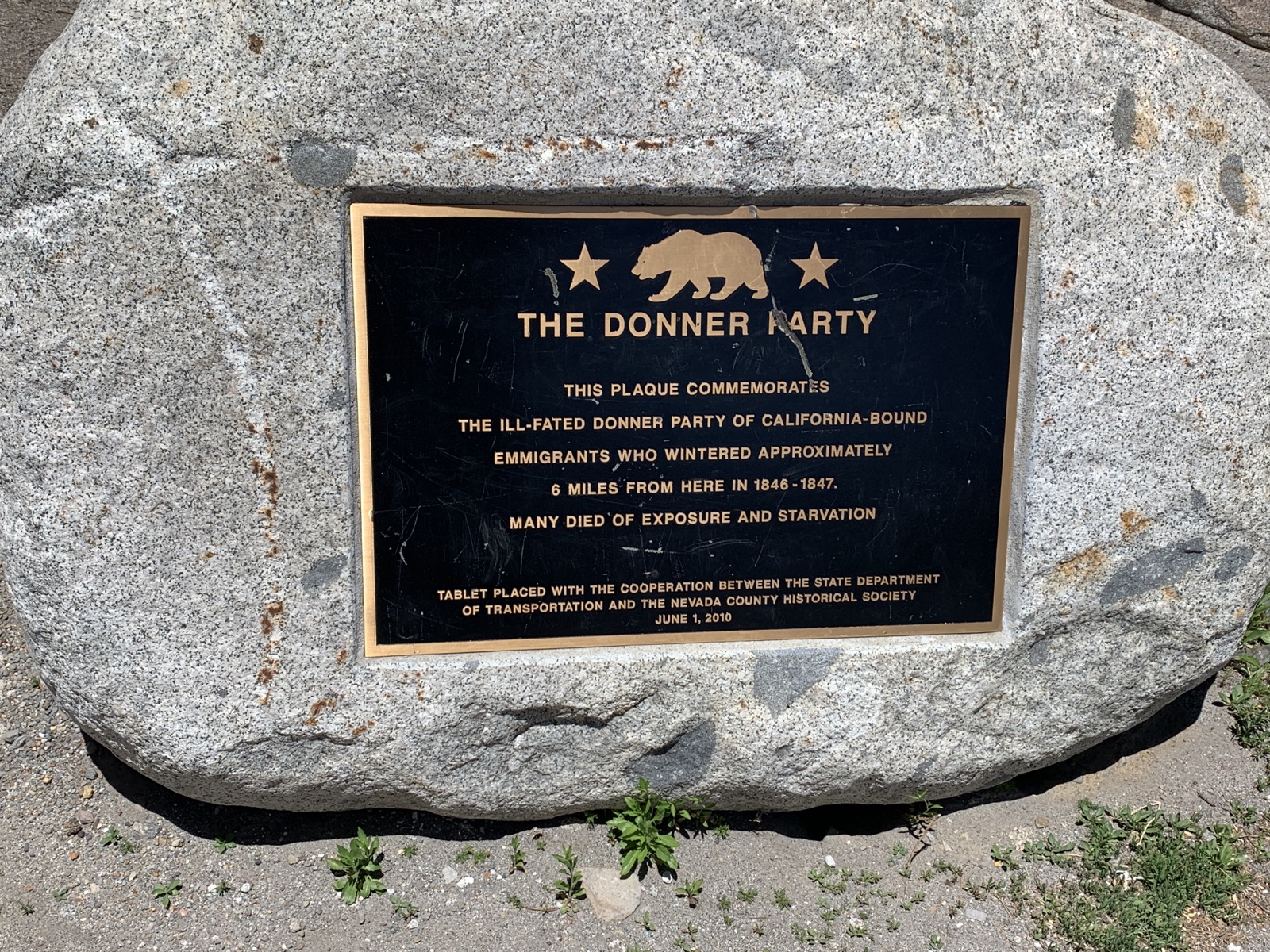 The hike from the Interstate to Donner Pass was only 5 miles but very rocky and hot. It is a very cool area though and I can understand all the day hikers choosing this area.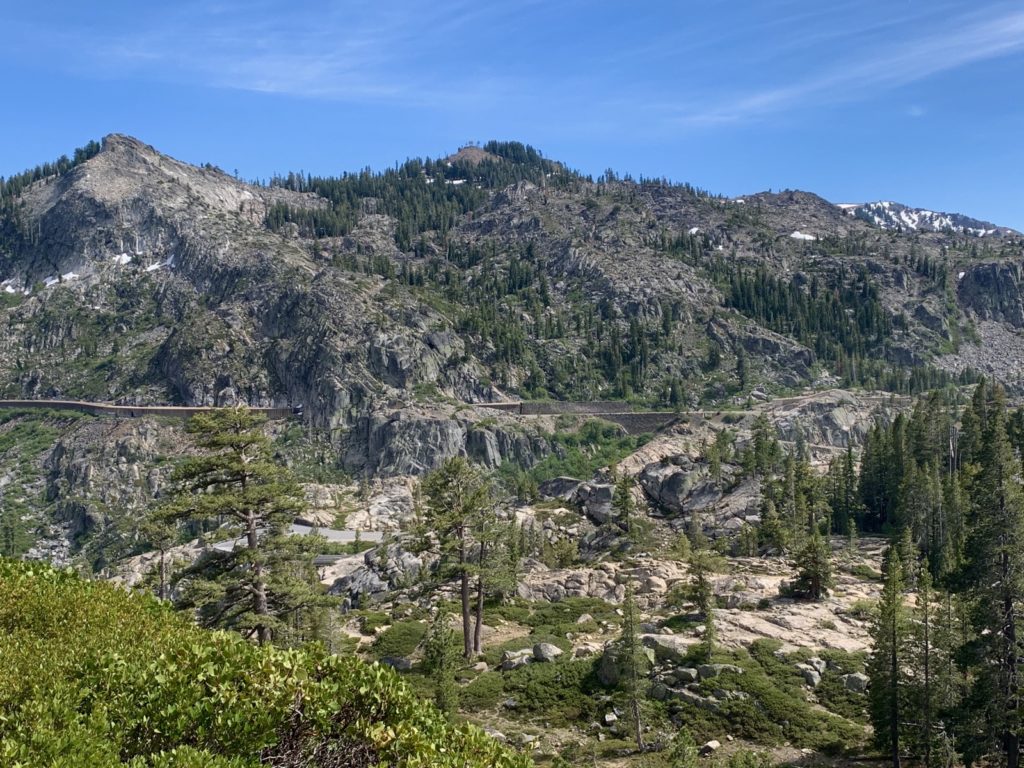 It was still weird to have gone from days without seeing a person to these crowds. Even the small towns I've been to were so quiet.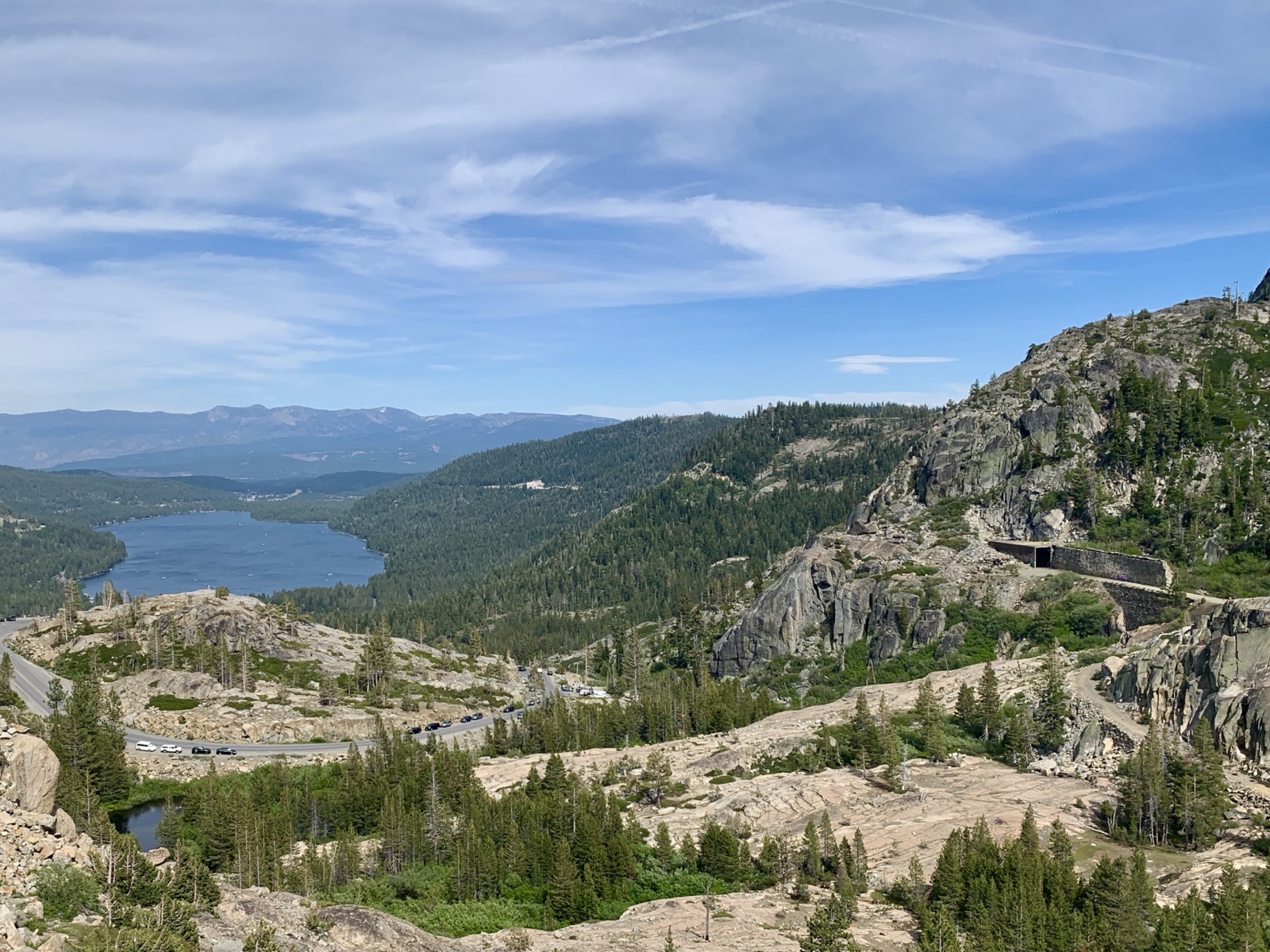 When I arrived at Donner Ski Ranch, I needed food! I ate a pizza, salad and two Kitkats. Two hours later I was hungry again 🙂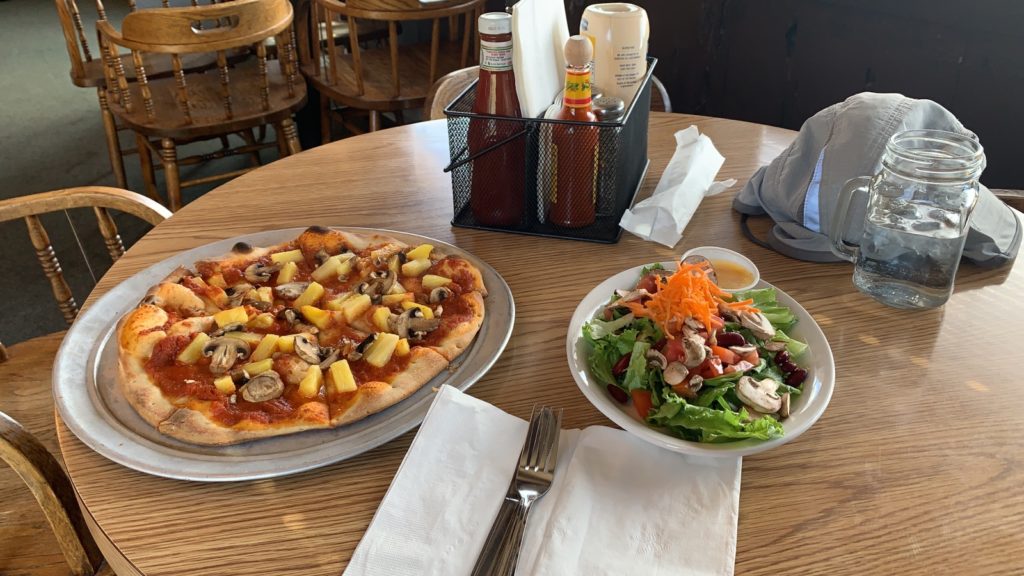 Then I learned they had bunk rooms which included shower and laundry, and after checking them out and seeing that nobody else was there I decided to stay (I'm getting picked up here tomorrow so this saved me going back onto the trail and find a camp spot).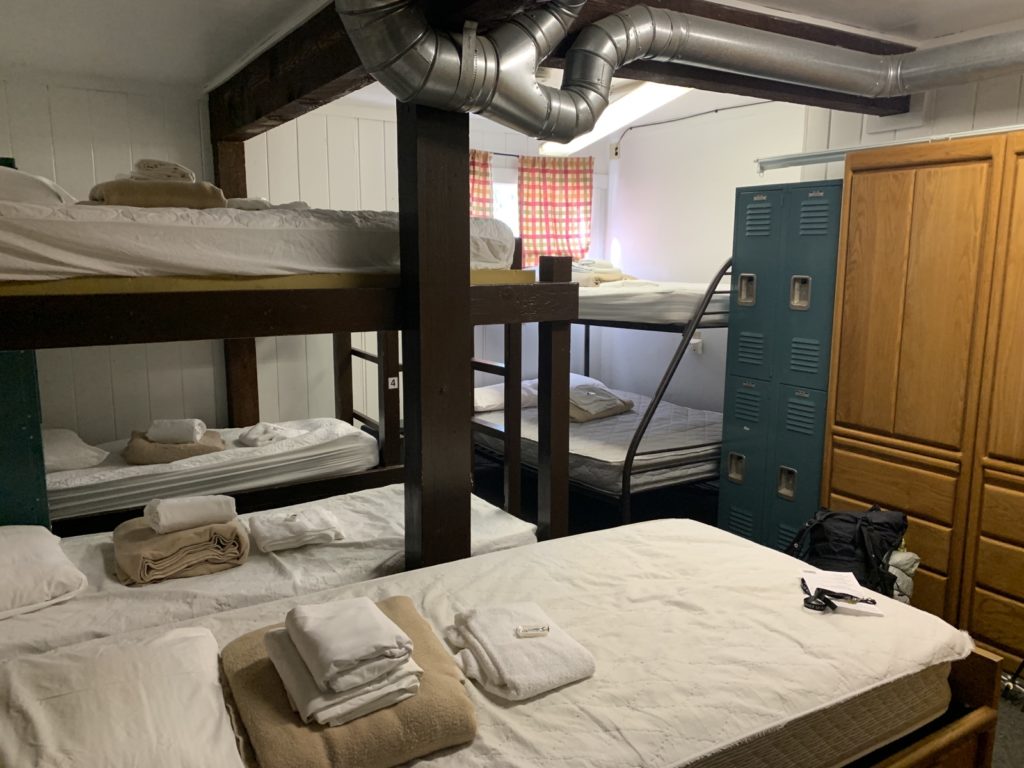 Just as I was finishing my laundry, 7 other hikers arrived and took the other beds!! I'm not sure how quiet it will be tonight but I can always catch up on sleep tomorrow night as we will be driving south along the Sierra and staying somewhere along the way. I'm so thankful that Carol and Tom are making this possible!