Happy summer solstice! The best time to hike and camp. Hopefully you all enjoy this special day, wherever you are!
Today I had a car-sightseeing day! Not sure why I'm still eating like I walked 20 miles today 🙂
Carol, Tom and Bodie picked me up from Donner Ski Ranch in the morning. I'm so lucky to have met my new friends!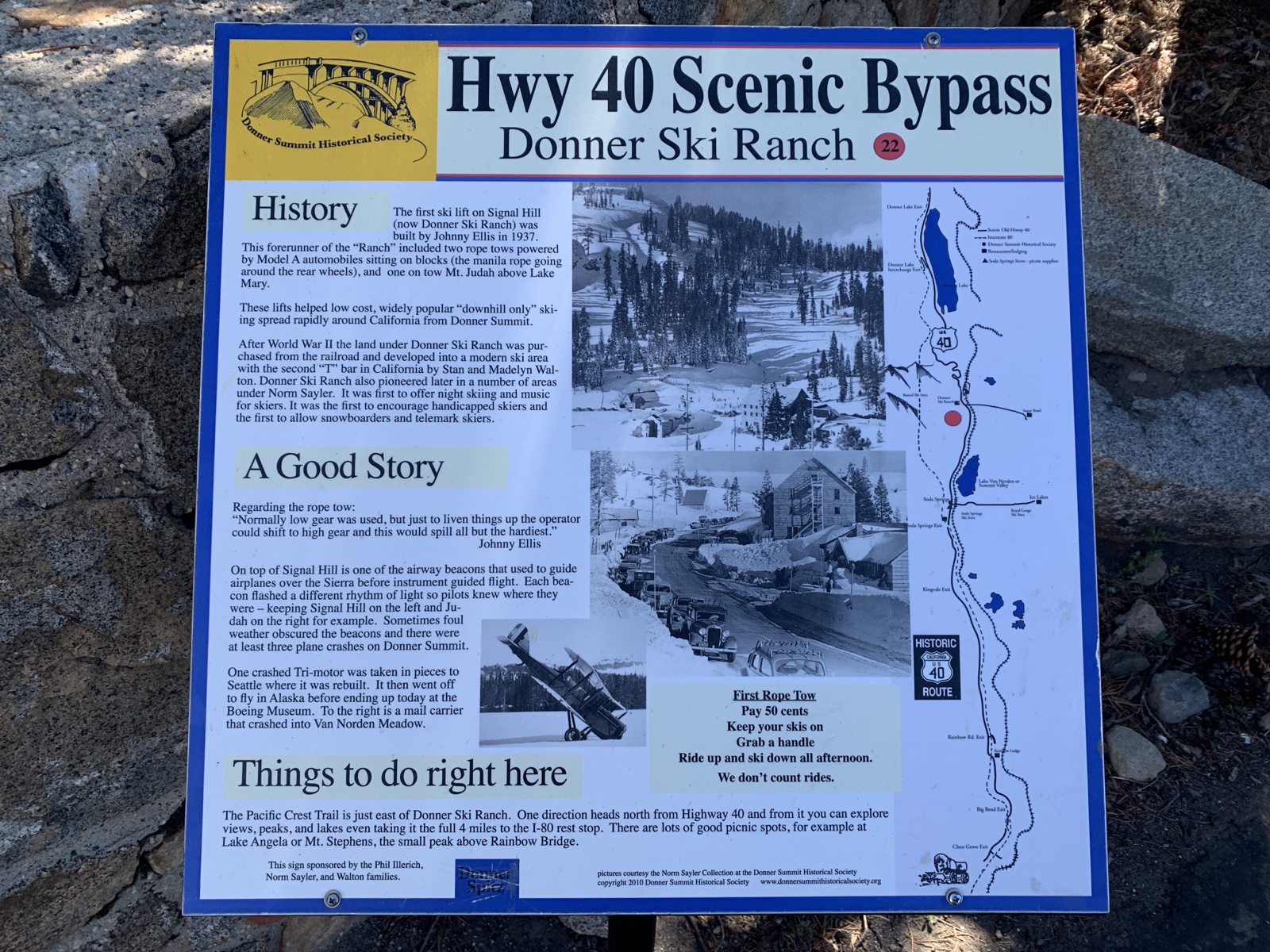 We saw many mountains and lakes, driving through Nevada and California today on the East side of the Sierra. Mono Lake is impressive!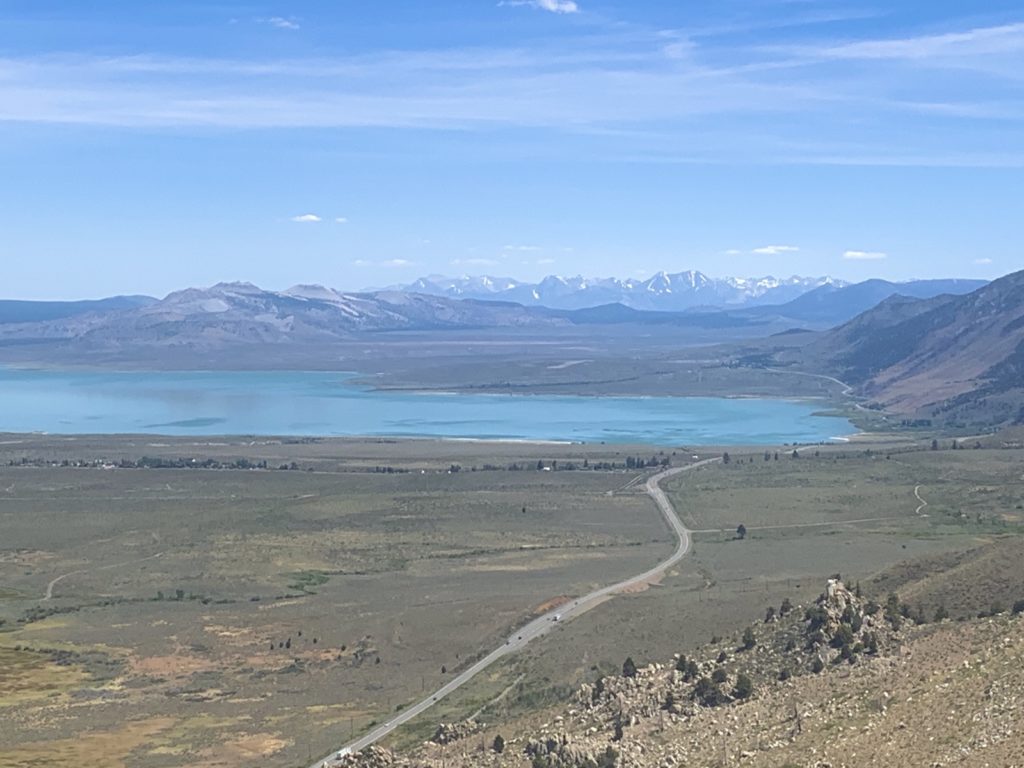 I got a glimpse of the terrain that is coming up in the next 450 miles. I'm very excited! California really is a very diverse state with incredible scenery and unlimited outdoor recreation. In Truckee (where we stopped for coffee) it looked like everybody was a runner or cyclist.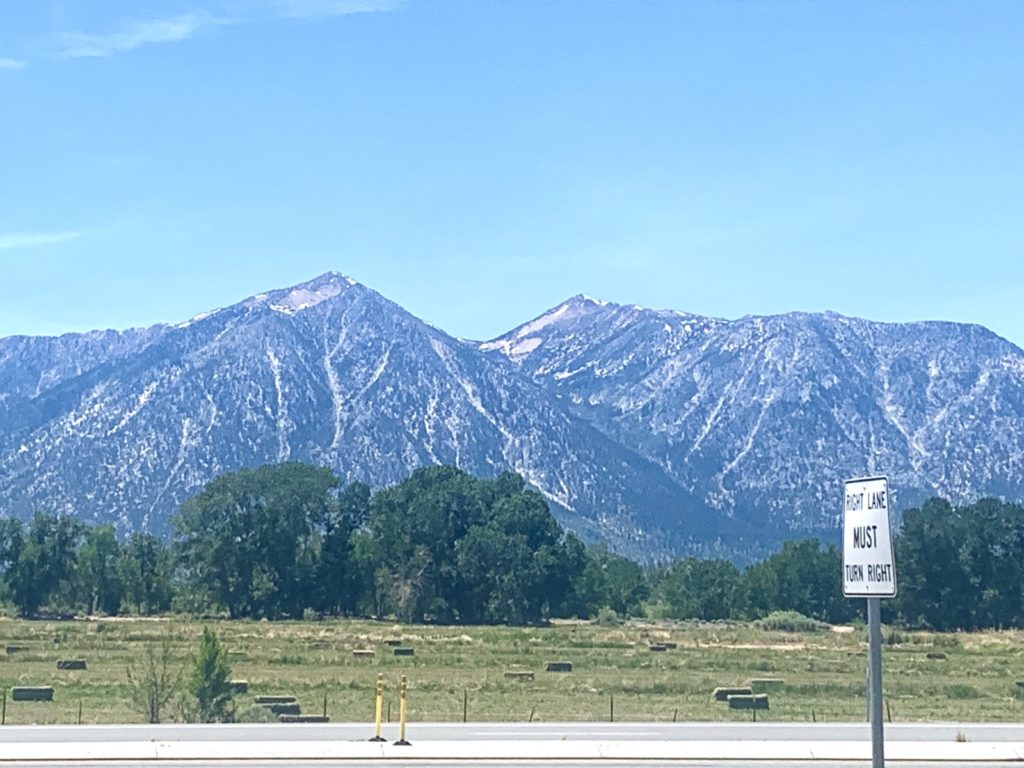 We are camped for the night in Rock Creek Canyon in a beautiful campground. Carol and Tom not only drove me here but fed me too (and I probably shouldn't be eating like I did any exercise today!). I'm getting spoiled! Thank you!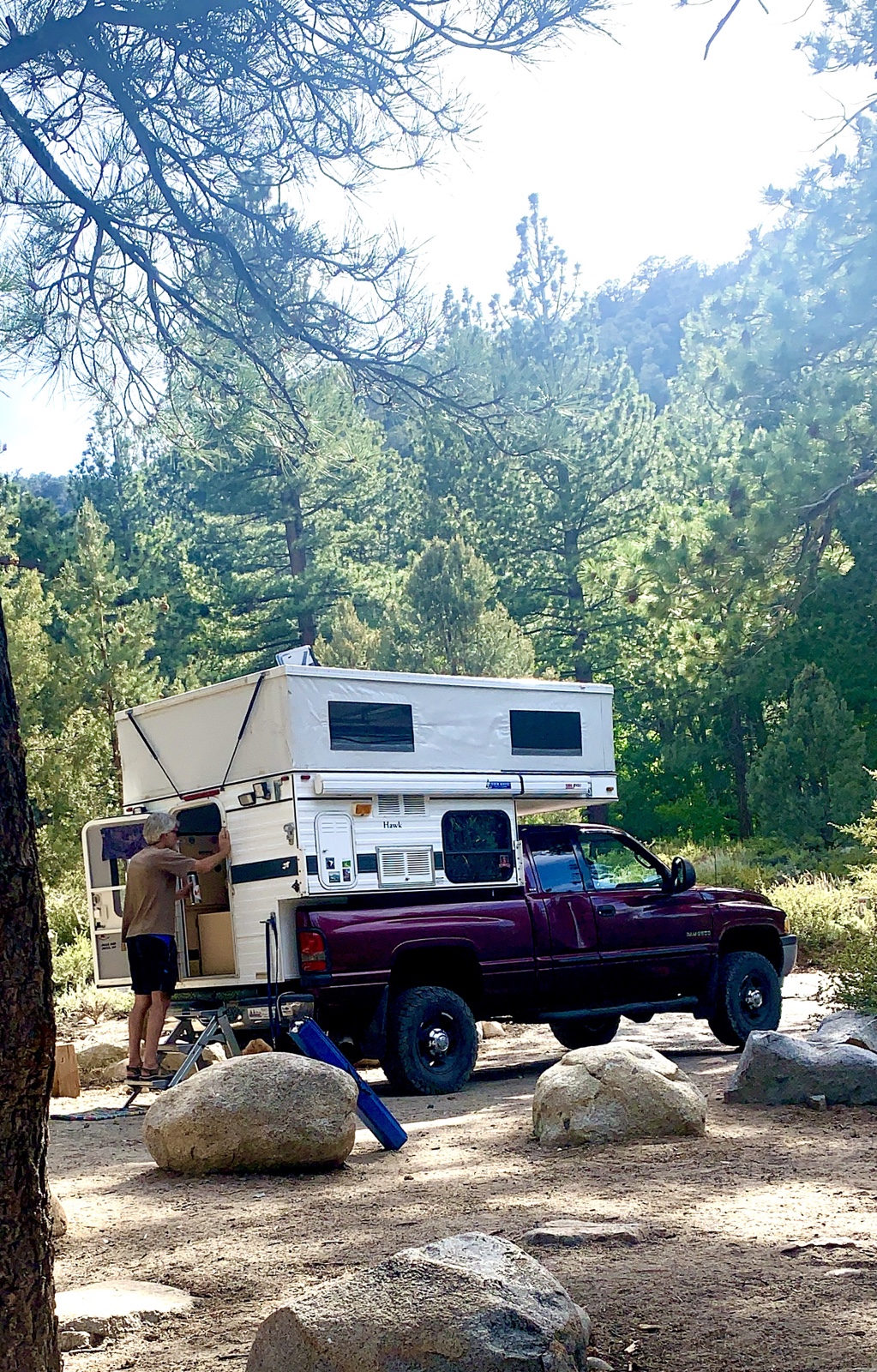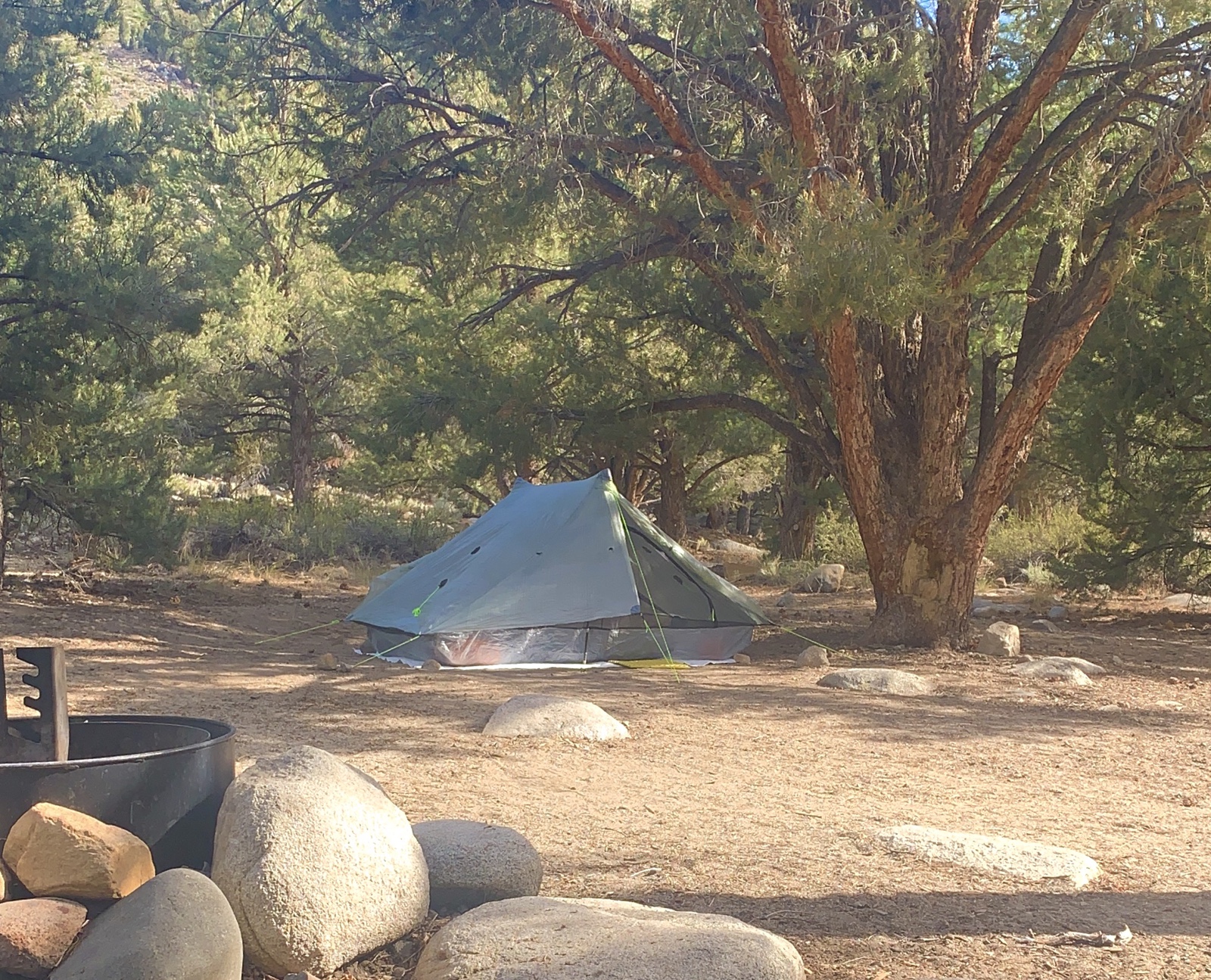 Bodie was able to cool off in the creek …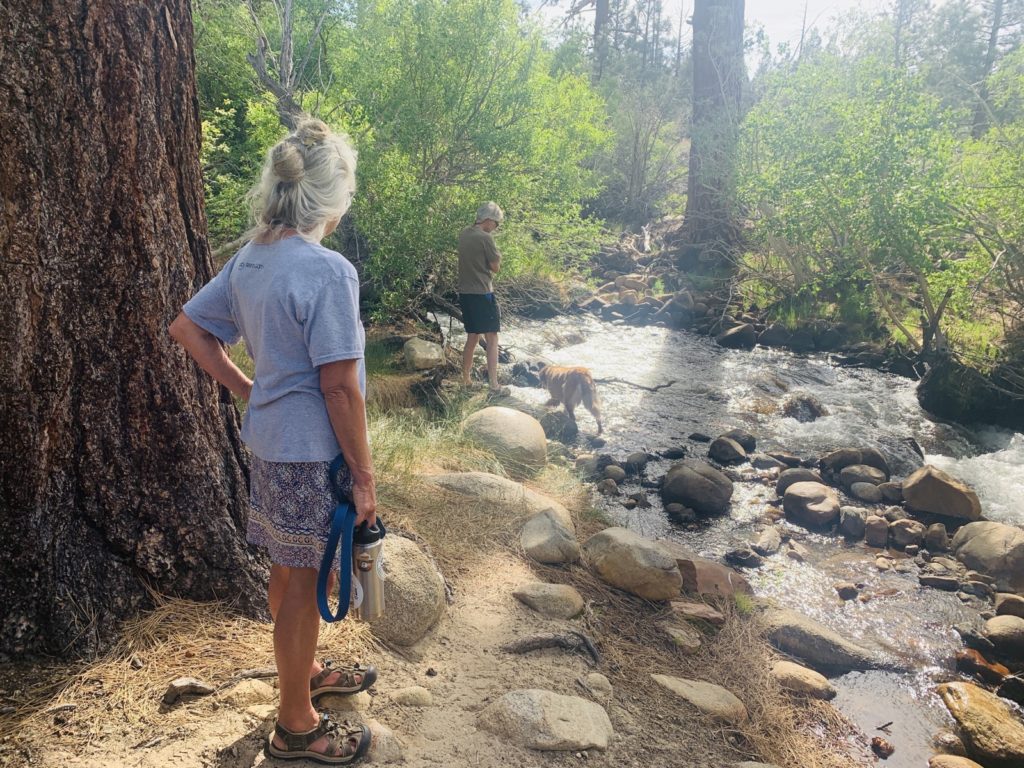 Tomorrow morning we will continue to Ridgecrest, where I spend another night to start hiking the Sierra portion (northbound) on Tuesday morning. I sure hope it's cooler in the mountains: