Leaving the warmth of the Cabin Creek bathroom, I spread out my stuff, had a coffee and got going.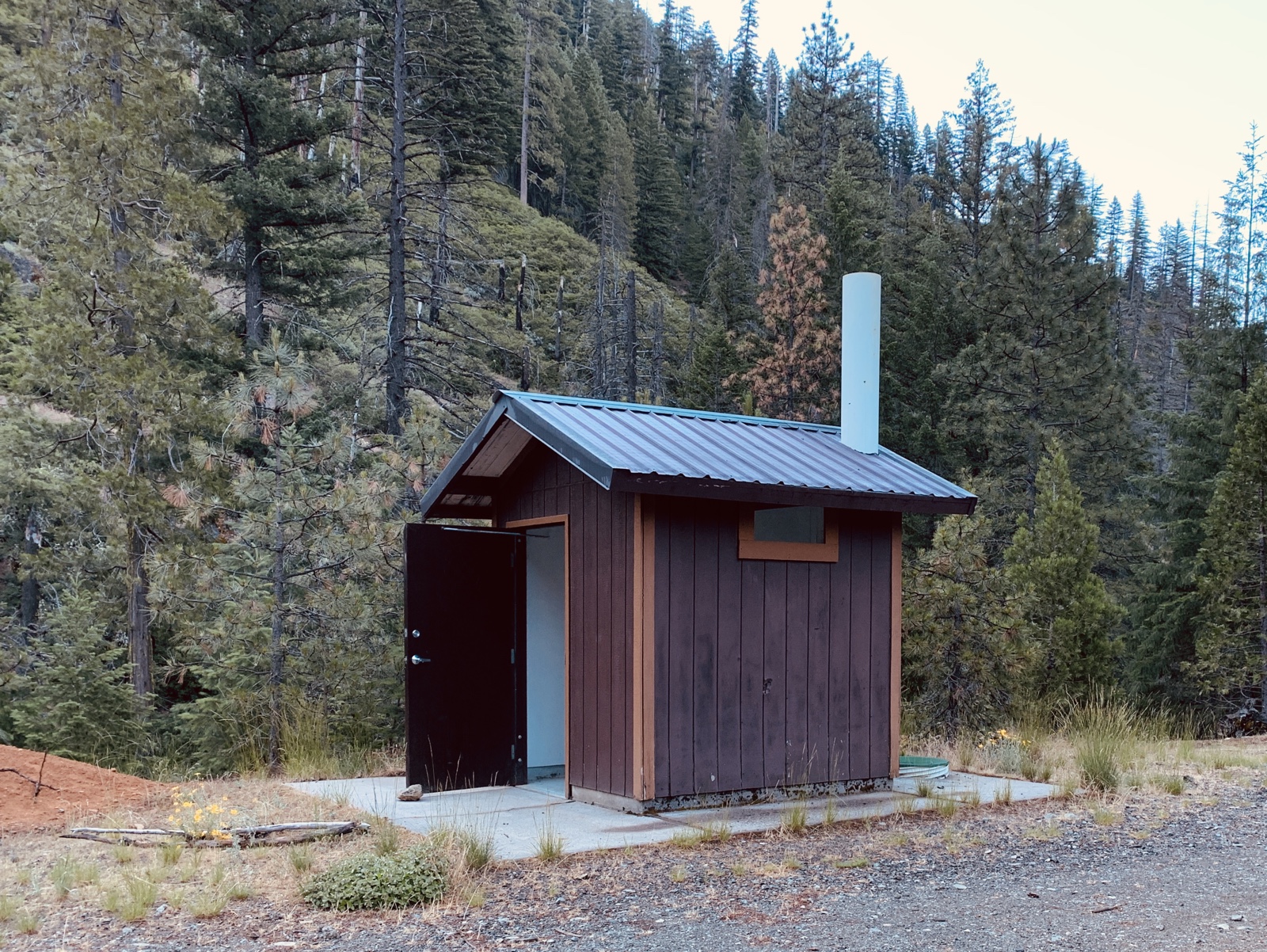 The trail climbed steeply out of the canyon but was somewhat boring all day. Just a path in the forest, with some blowdowns, no views, and plenty of poison oak. I finally learned what this plant looks like so I was a lot more aware of its prevalence.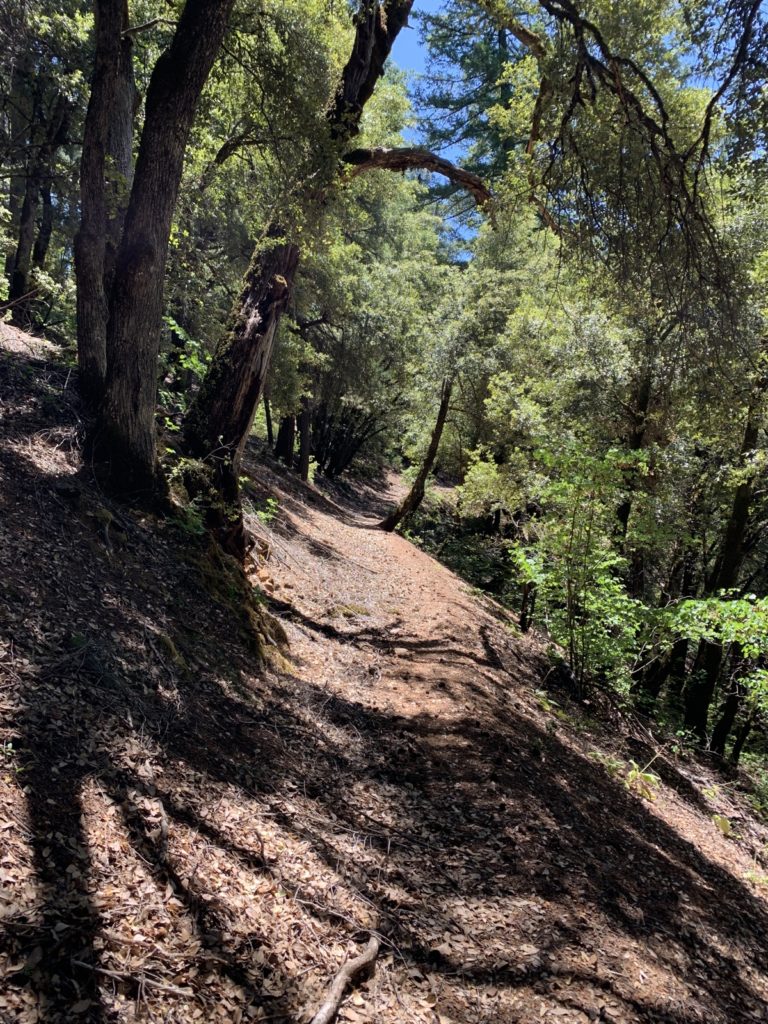 There really wasn't much else to do but walk. I met one person on trail and we chatted for a while. When I got to Ash Camp, there were two motorcyclists who were very nice and engaging. They could get there even though the road is closed due to a landslide so no cars. But if I need civilization I can walk about a mile to the barrier and hitch a ride 🙂 The lake on the other side (Lake McCloud) looks beautiful!
After the rain yesterday it was back to hot weather today. And it's supposed to stay this way until Friday. All is fine!!