On July 4, Keyla and I set out with overnight backpacking gear to Louis Lake.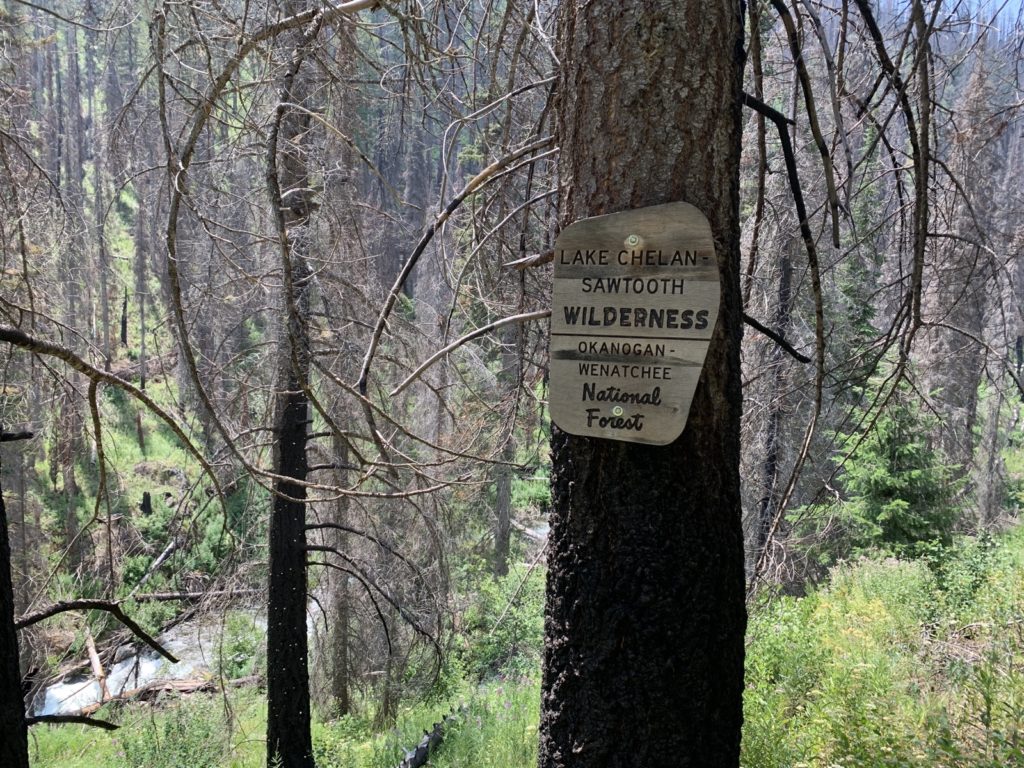 The trail starts on the Twisp River road, about a 45min drive from the house in Pine Forest. It follows South Creek trail, which is currently much disputed because a private property owner (who owns a rare private parcel within the wilderness) has restricted hikers walking along his property on the trail since he's had to deal with vandalism and unwanted visitors. It is still being discussed with the Forest Service and the owner.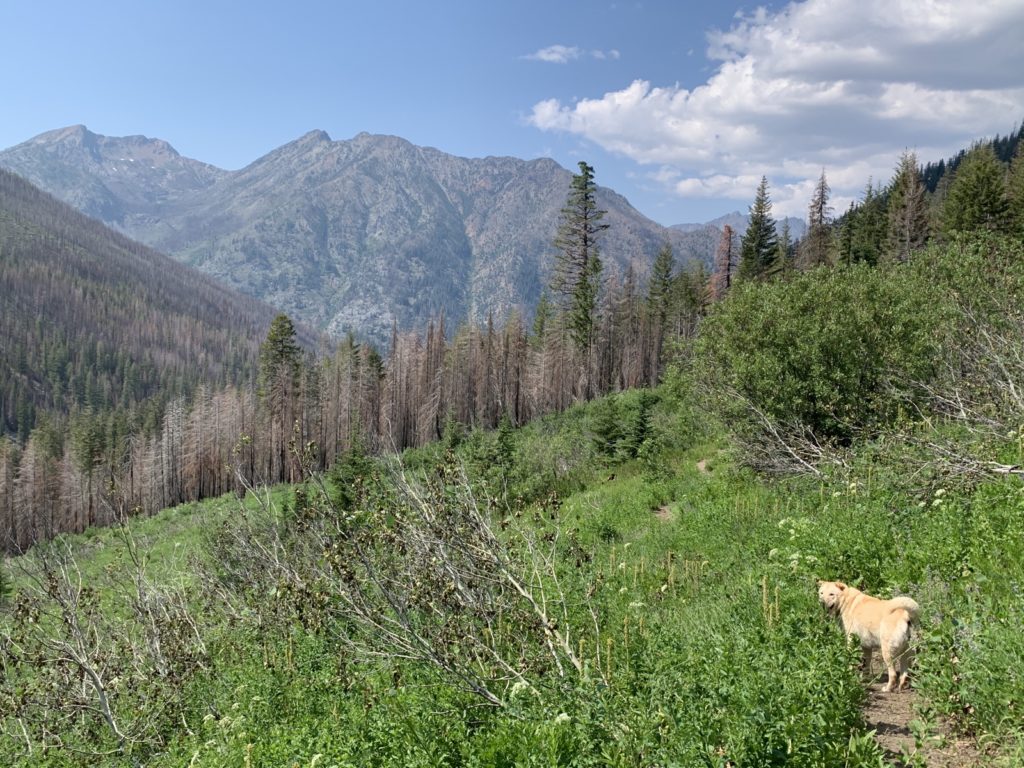 The trail goes up South Creek about 2 miles, then turns west towards Louis Lake. I had been there before, on a hike to Stehekin (following South Creek trail over the ridge when it was still open).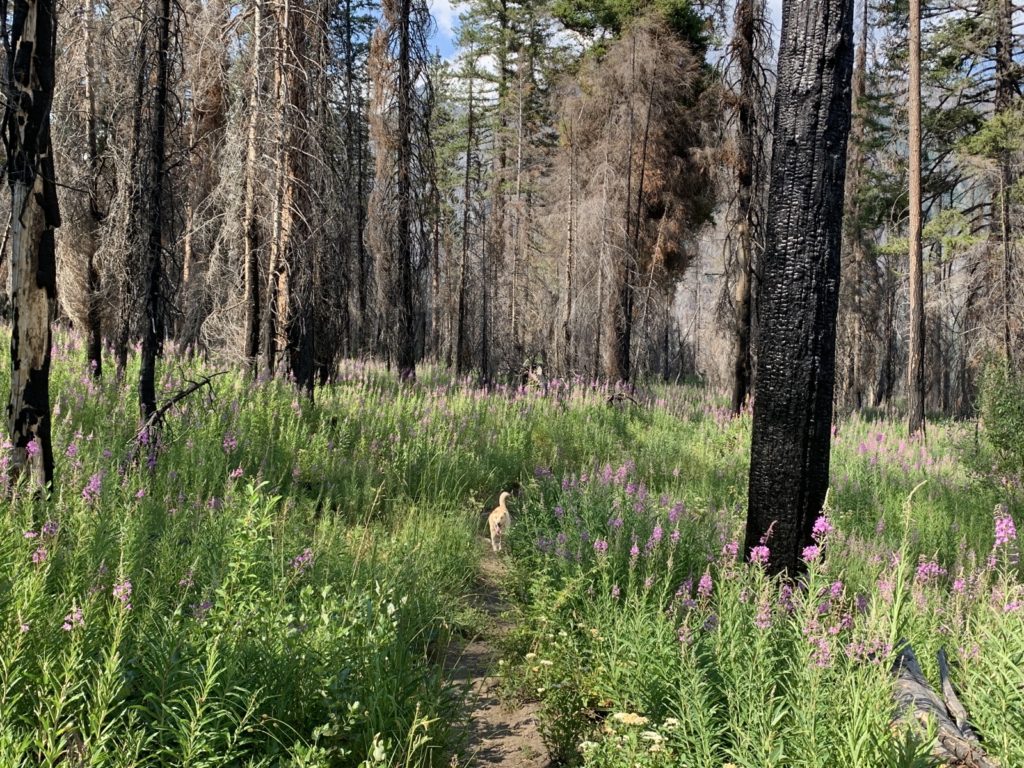 Even though I didn't leave early, I was still at the lake too early (2:30pm) so with the bugs around I would have had to sit in the tent for 6 hours to bed time 🙂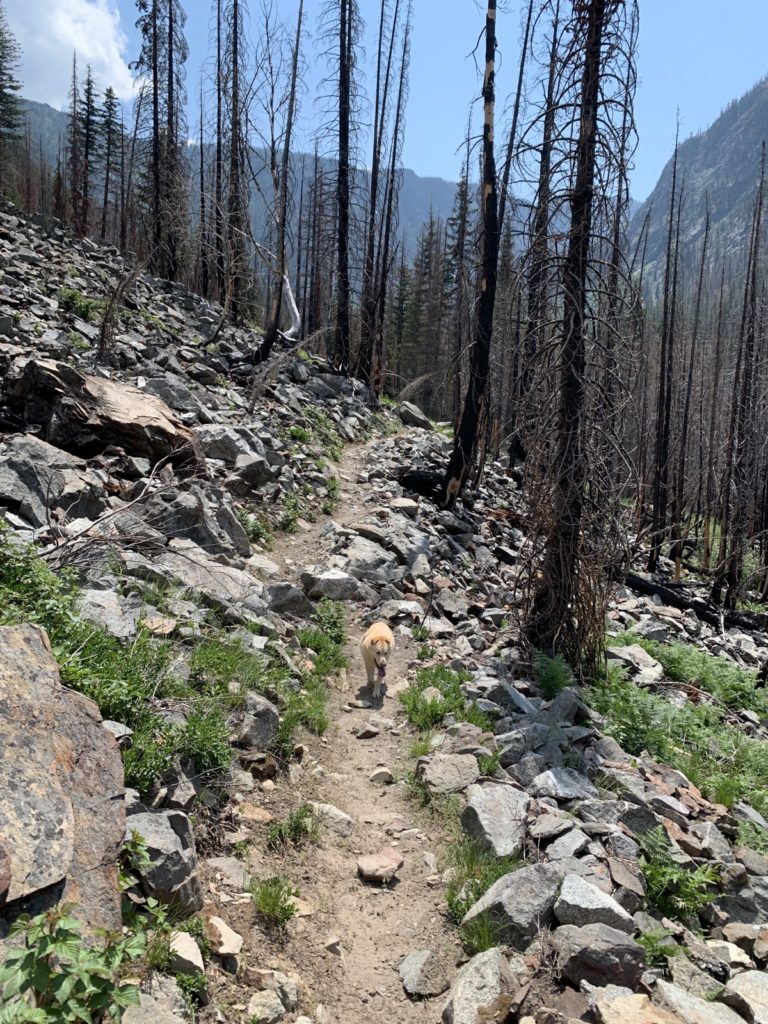 Instead, I decided to hike back, had my dinner in a FS campground along the road and then got lazy … setting up the tent or driving 40min home, not having to pack up and clean the camping stuff? Yes. I chose lazy.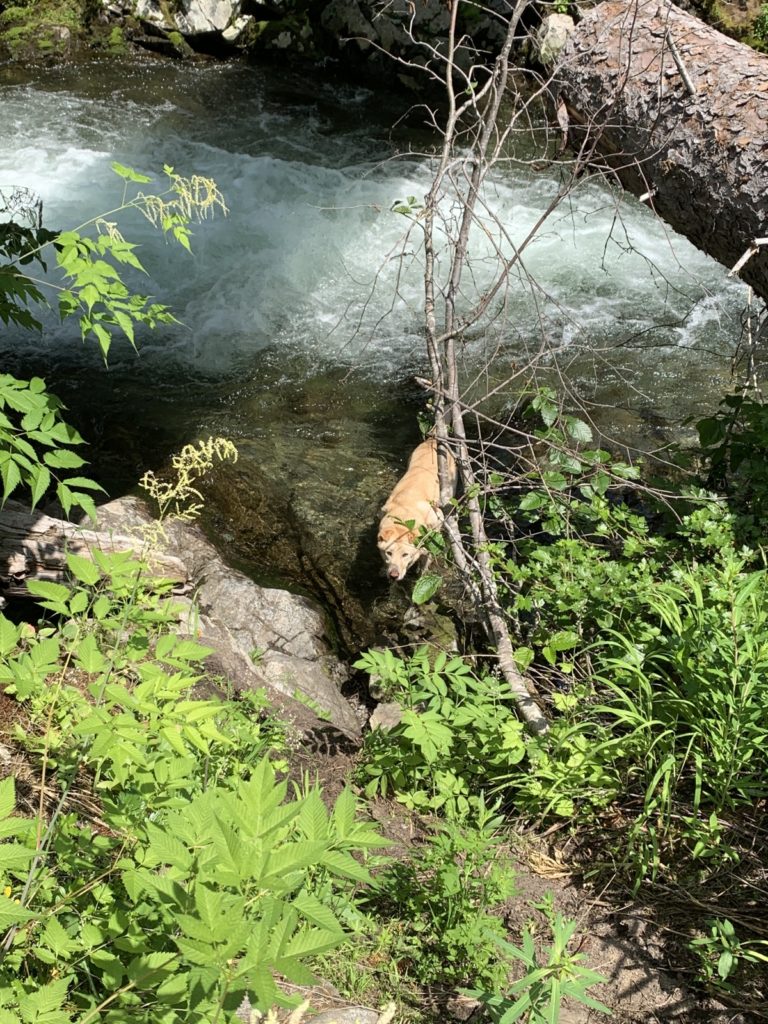 But at least Keyla and I hiked 17km, with 740m gain, in 4.5hrs including all breaks … a decent hike. Some of the area is burnt but it does have some lovely views.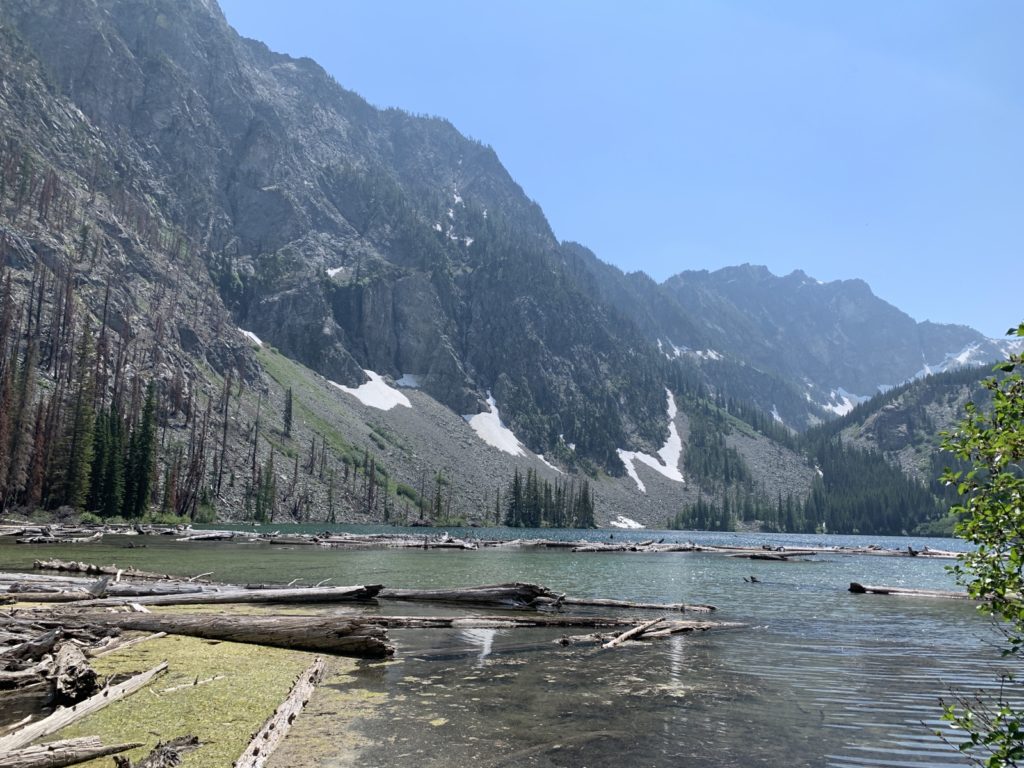 Thompson Ridge Trail
Since coming to Pine Forest and looking at the summer maps, I wanted to get up onto the new Thompson Ridge Trail. It's a new mountain bike and hiking trail, 12 miles long, starting at and descending back to Thompson Ridge Road (in different locations). The local mountain bike group got a grant to expand the (already amazing) trail network and created a real gem.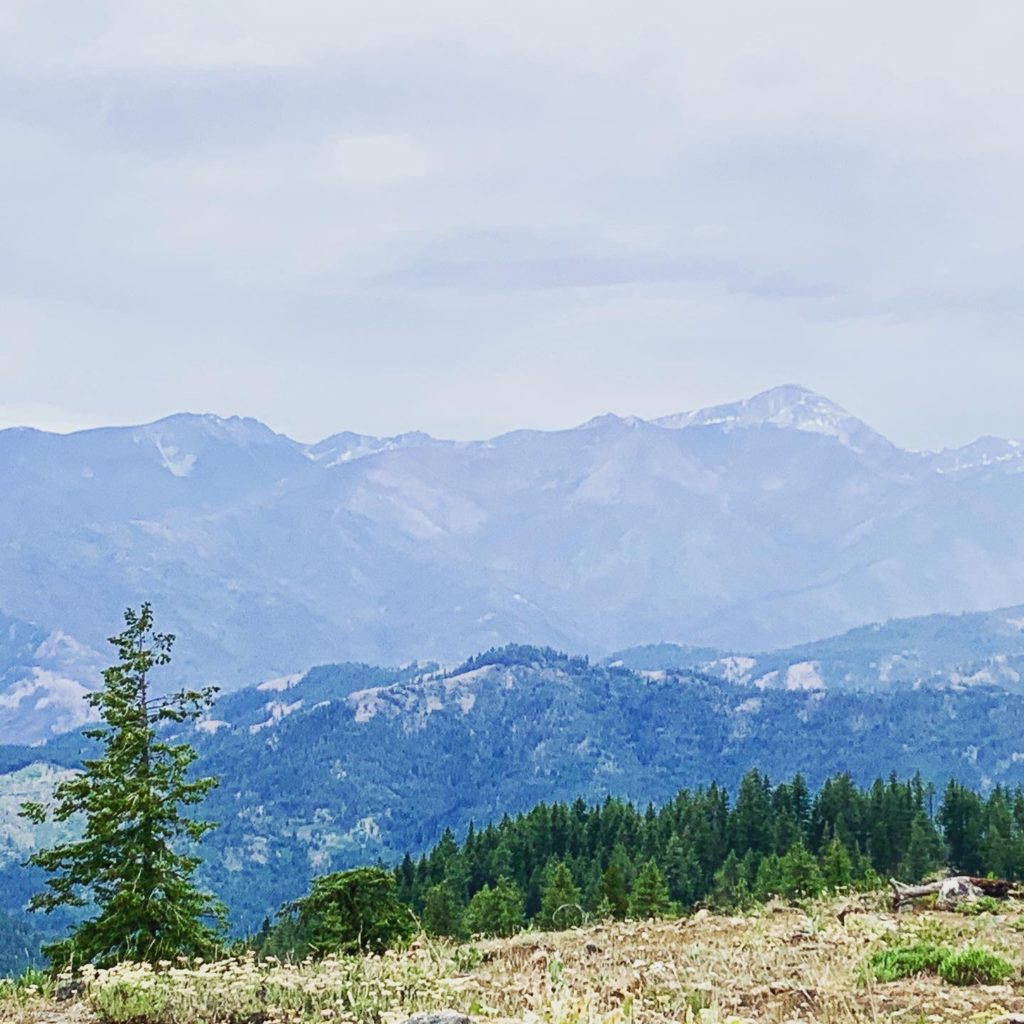 Of course I had to hike it so Keyla and I did it on July 8, covering 26km, in 5:22hrs, with 916m elevation gain. First it climbs to Gobbler's Knob, then further up to the high point of Thompson Ridge with amazing views of the Sawtooth range and the valley.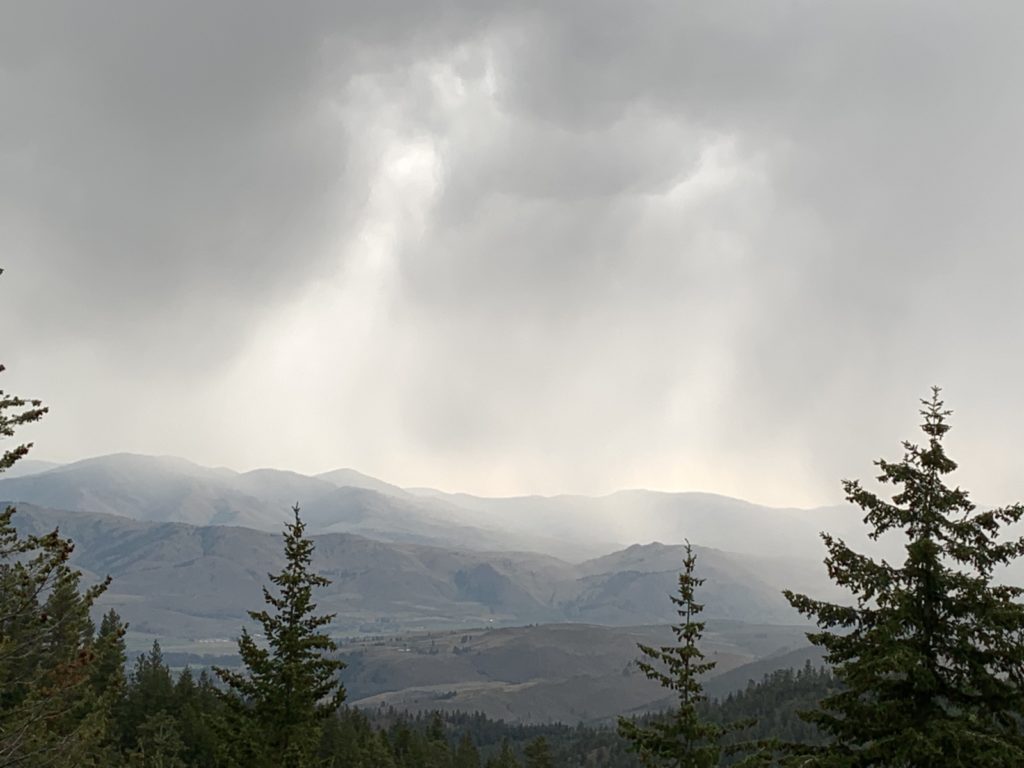 It was a rare rainy day (as in, some rain in the valley for maybe an hour) so we watched the rain clouds below. I felt a few drops but I never had to put on the rain jacket until back on Thompson Road and 2 downhill miles from home (even heard the first thunder when I was just back in Pine Forest). So much better than heat though!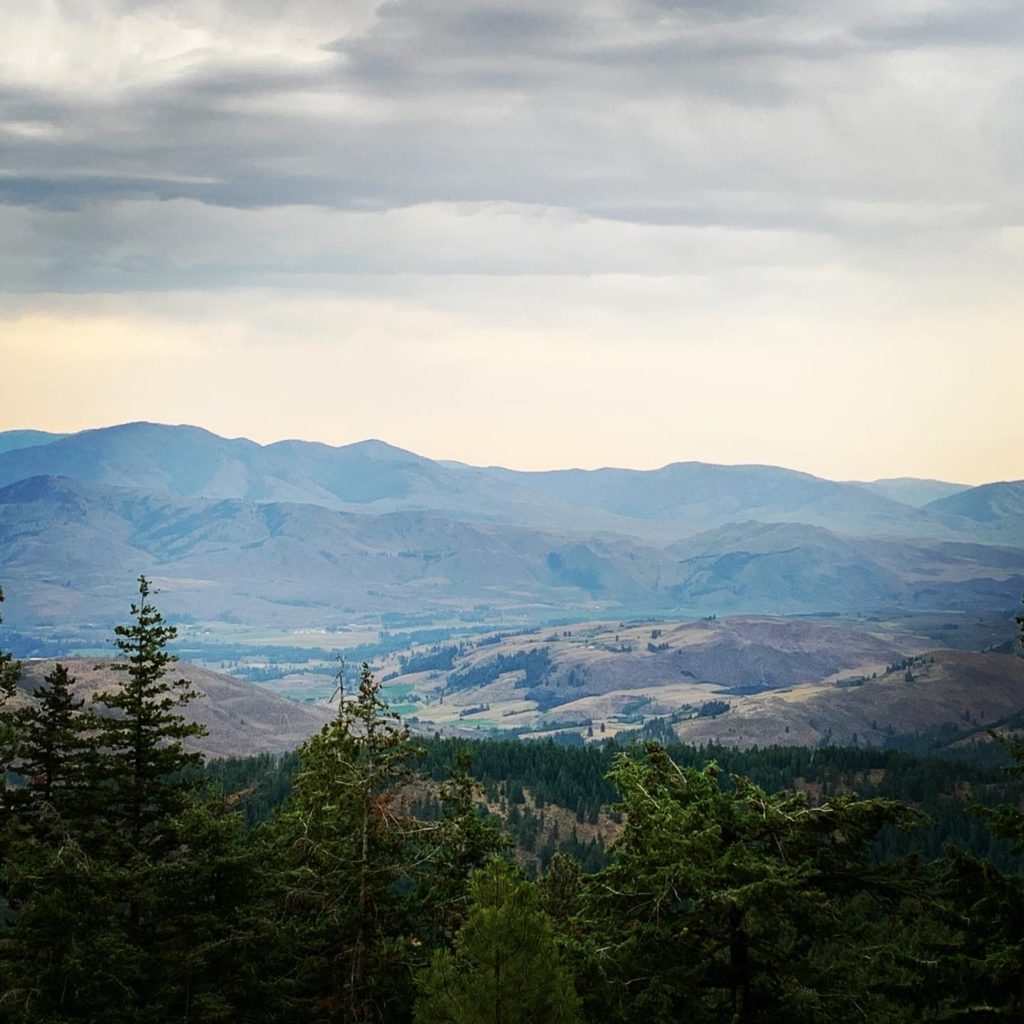 From the house in Pine Forest, it took me 2 miles to get to the road (and the start of the trail) and 2 miles back from the south side, adding 4 miles to the 12 mile trail but I thought it was so cool to just walk out the door without driving to any trailhead!