Having 6 weeks to spend in the Methow Valley, I was hoping to have time for at least some overnight backpacking trips between house sitting "jobs". I have been hiking every morning on the endless trails just outside the house here in Pine Forest, including a sunset solstice hike, but finally got the first chance to spend a night outside.
It's an easy drive on Elbow Coulee road to connect from Pine Forest to Twisp River Road. Slate Creek is just up the road from there. I had done this hike before but had forgotten how steep the uphill is and for how long! The trail climbs 1200m in 5km, and both Keyla and I slowed down towards the top 🙂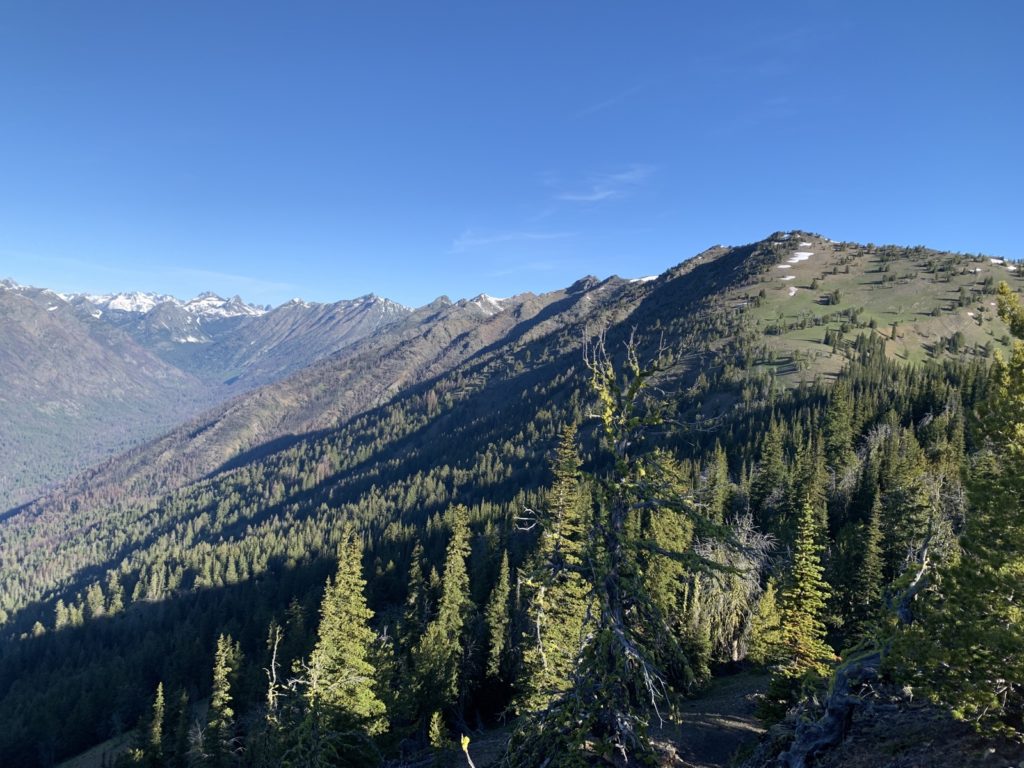 Some day hikers told me that the last north facing slope towards the lake was still covered in snow, and I did encounter snow patches even before that. I didn't have microspikes and took care traversing those steep snowy sections while Keyla happily started eating the snow!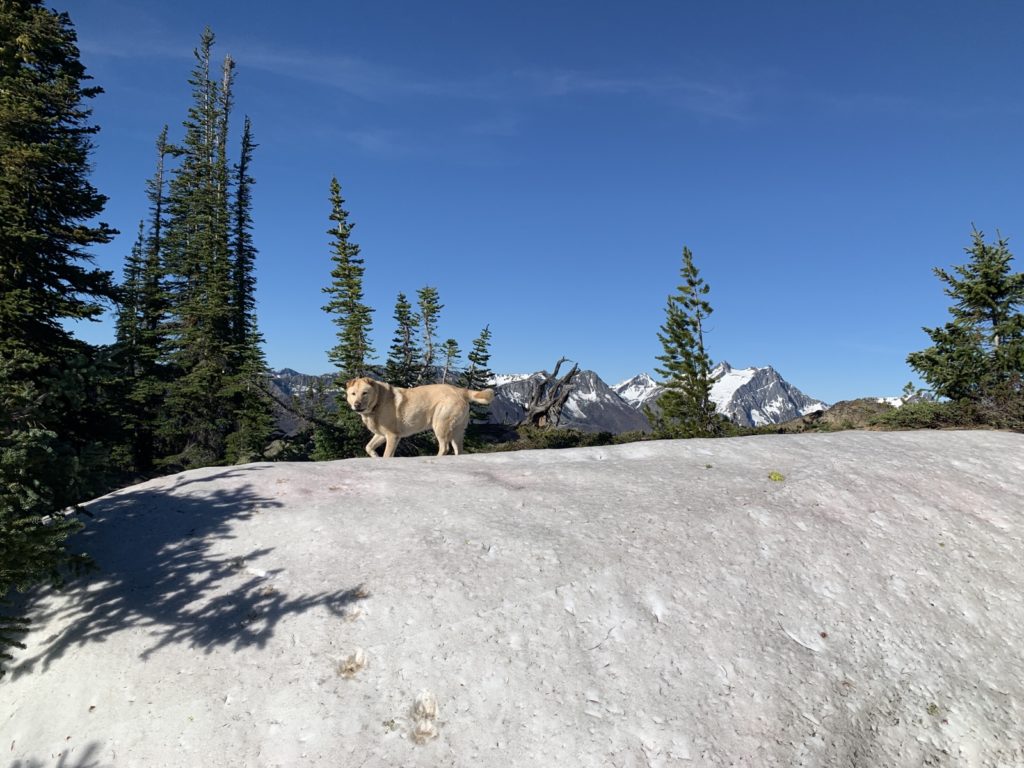 After reaching a meadow to refill our water about a mile before the lake, I decided to camp on the ridge instead. It has amazing views!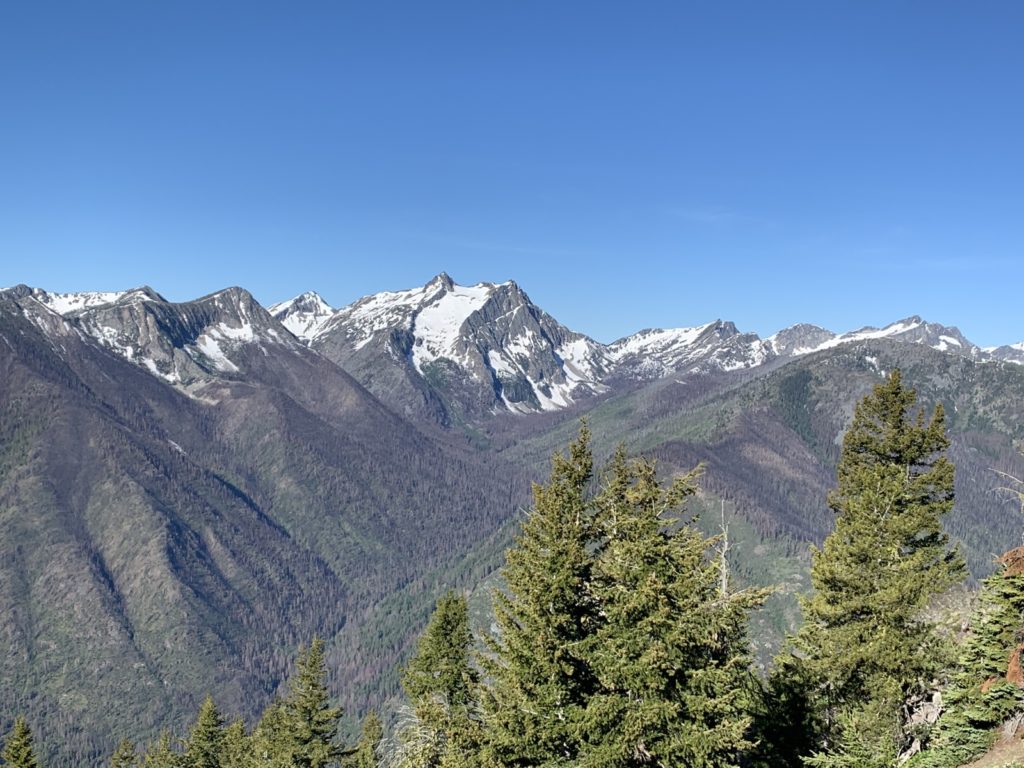 I searched for half an hour for the best spot, as I wanted to be out of the wind (it wasn't cold but the wind is noisy and makes setting up the tent difficult). The night was warm and uneventful, and we both enjoyed sleeping outside.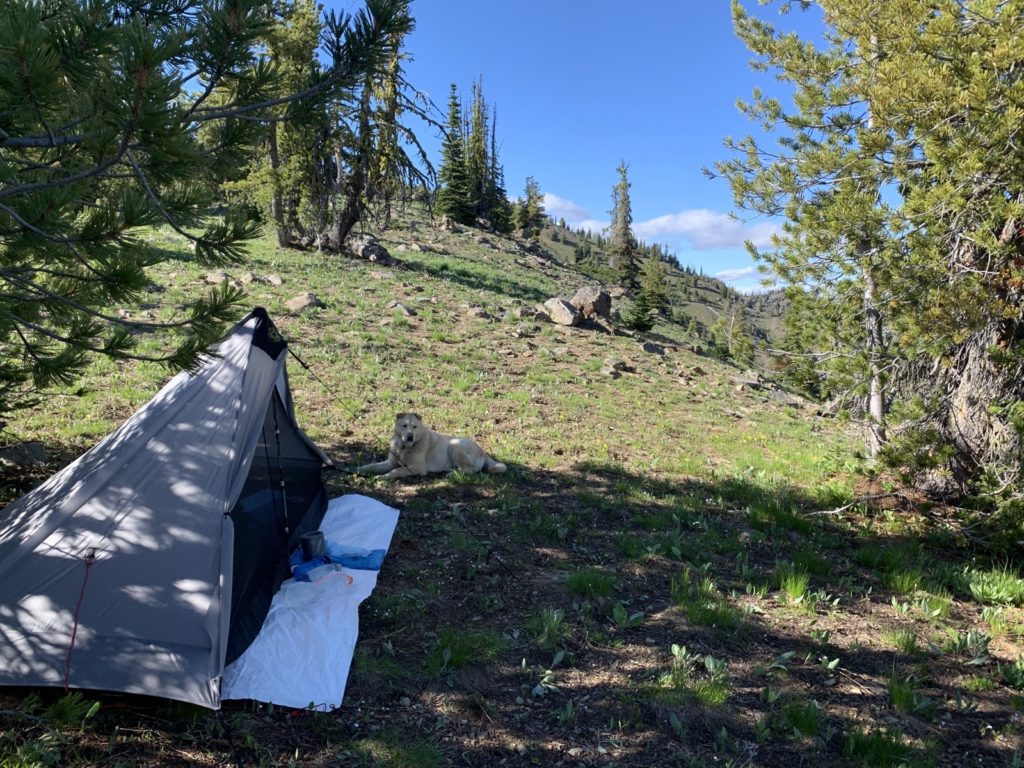 After the morning coffee, we packed up and headed down. So much easier but also hard on the quads 🙂 A bear crossed our path just as we started; not sure if he knew we were camped there but of course, he ran away quickly.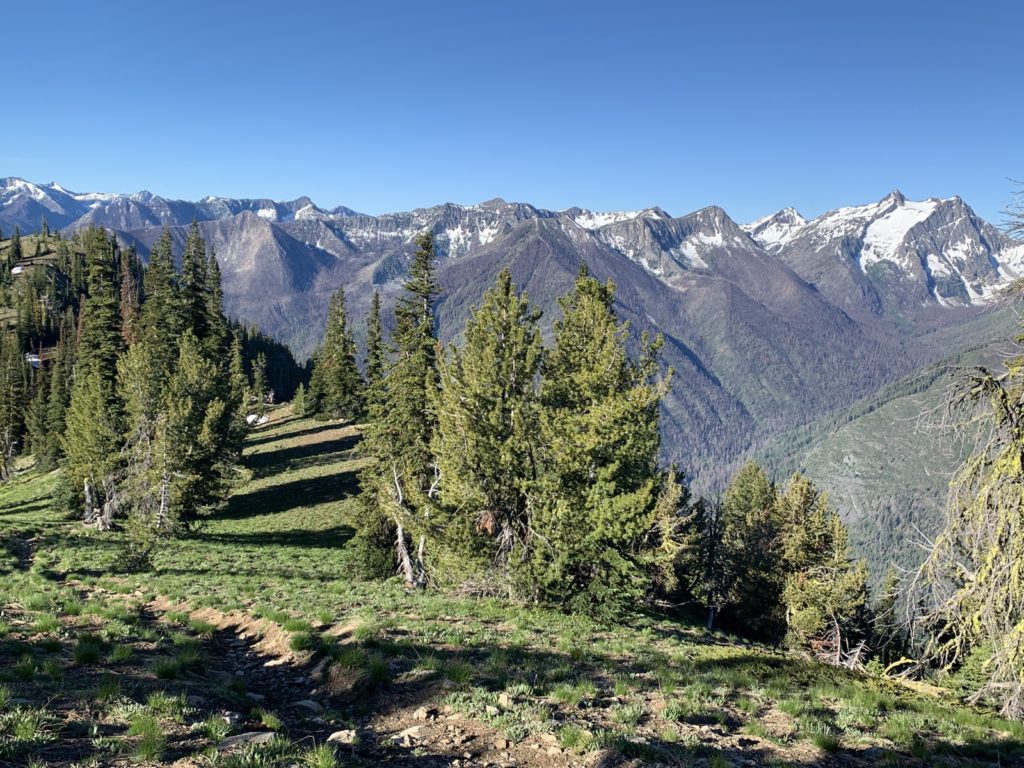 We are hoping to get a few more overnight camps in while we are in the valley but the day hikes are amazing too. Many higher elevation favourites are still snow covered and the heat wave (40-43C/110F for the next few days) makes hiking after 9am in the valley hard.