Just some fun pictures from our adventure on the Truckee River today! It was exciting!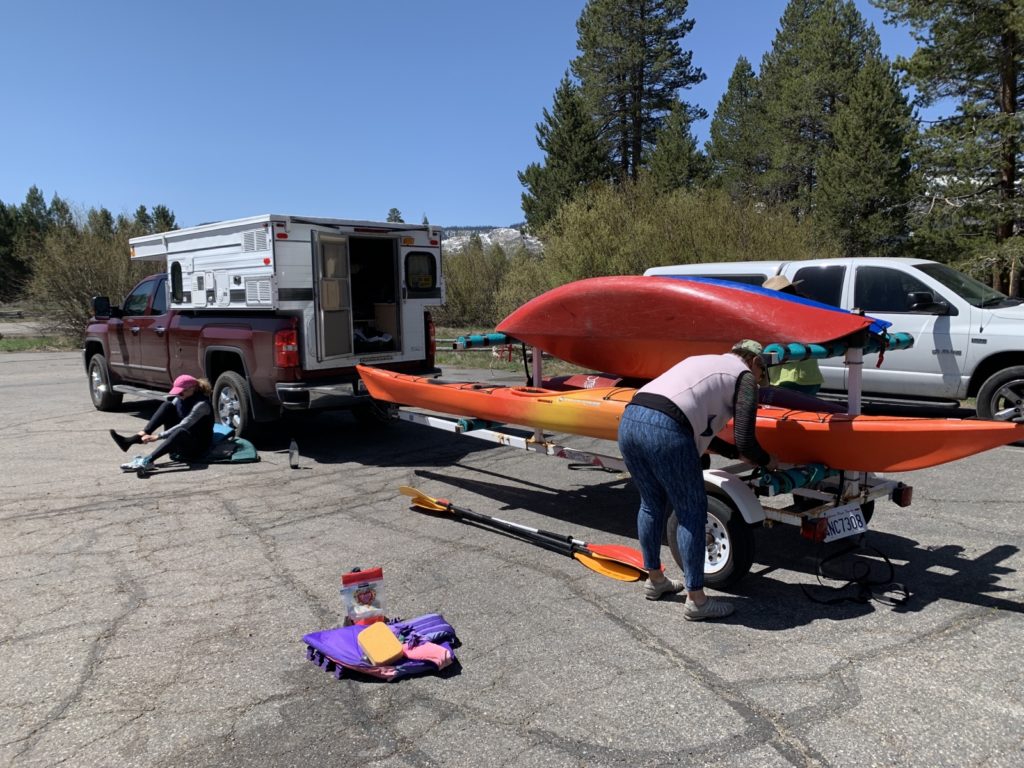 After completing my first (of 3) Covid tests, we headed over to Sue's friend Francie's house. I met Francie last year and loved the stroll around her large horse property (though still central in South Lake Tahoe). We loaded the 4 kayaks, paddles, life vests etc and headed to the Tahoe Keys to drop one car.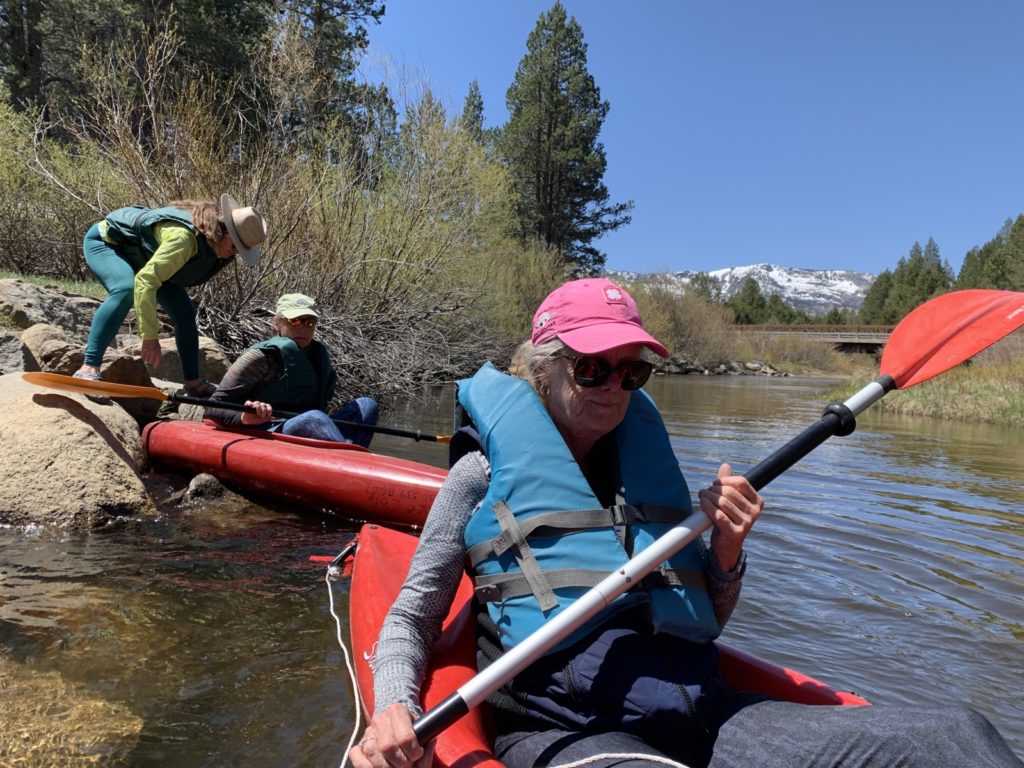 Shortly after we parked outside town, got the gear ready and started our journey on the river, making our way back to the Keys. I hadn't been in a kayak for so long! The River has lots of twists and turns, snags and logs, little eddies and some "rapids" (not sure I can call it that).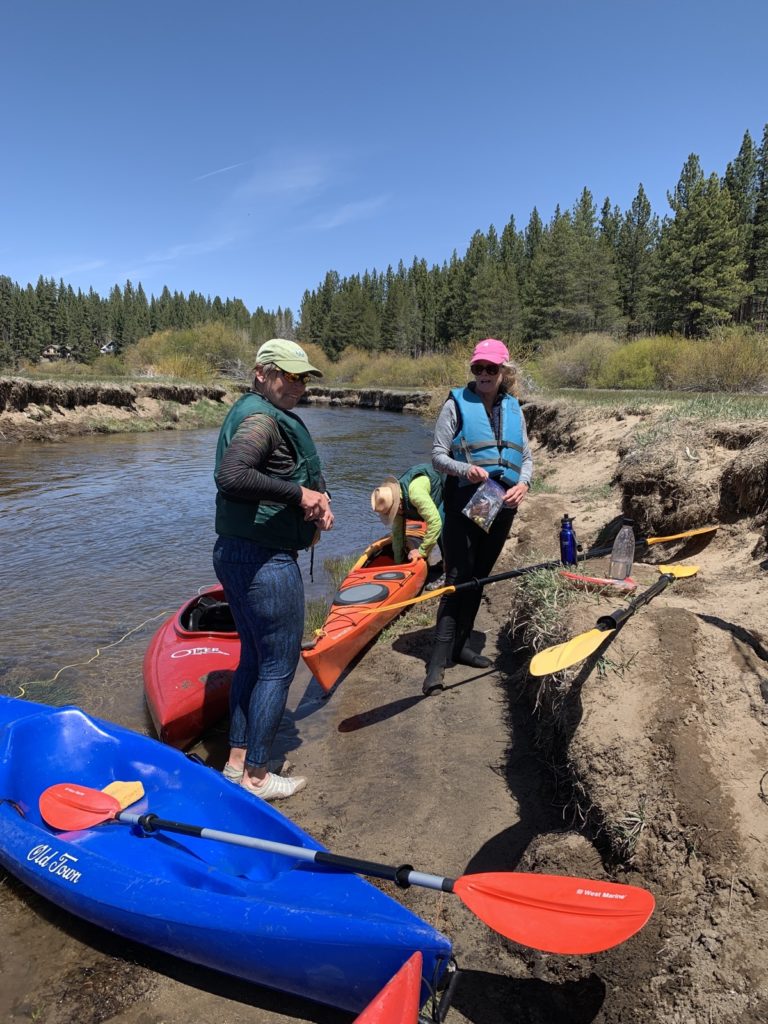 The little rapids made sure we got a bit wet and two of us (not saying who!) even took a swim 🤩 But the river is never really deep, though still plenty cold. Lots of people were paddling today!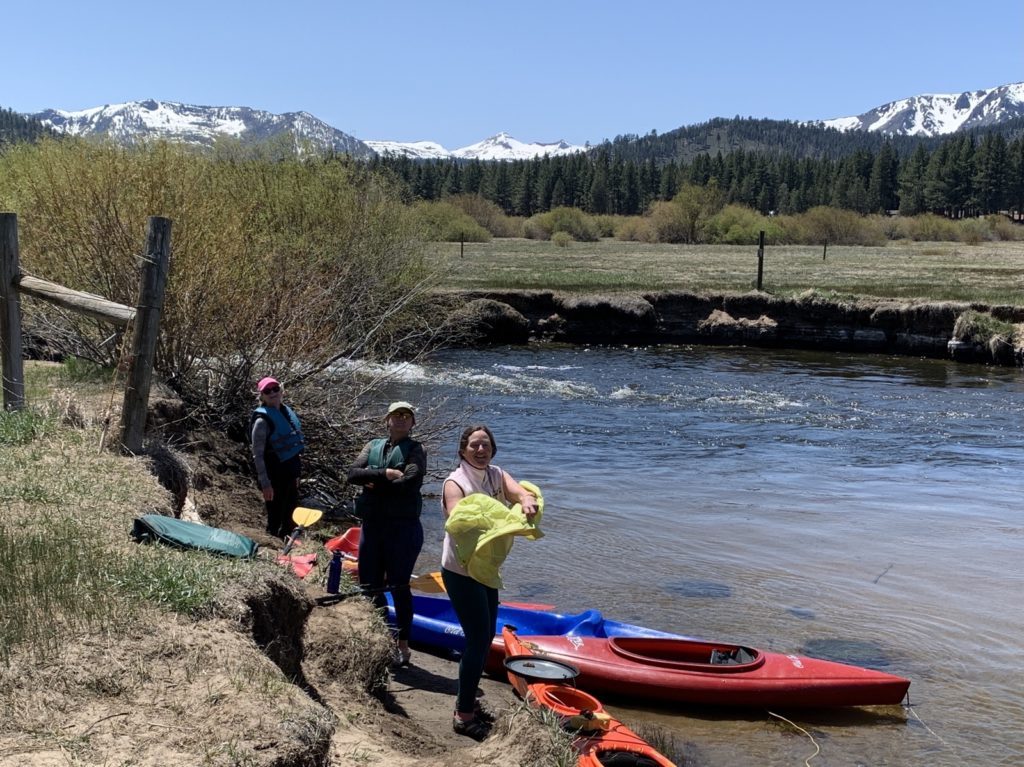 After this, we dried off at home, had delicious vegan Mexican food and then hung out at Francie's with the dogs Oso and Rocky.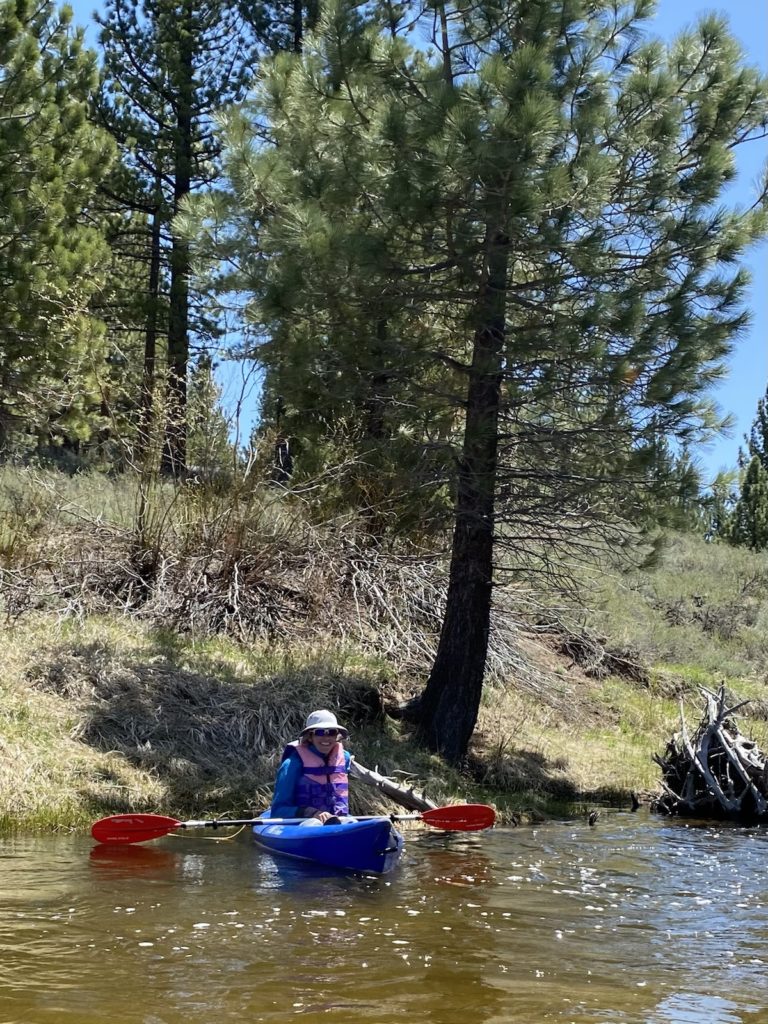 I like a fun girls' adventure … I don't get much of that at home as there are usually husbands or boyfriends along … which is also fine and I enjoy that too. But a Girls Day is different and special 😁 and I wish I could do this more often! Thanks to Sue, Sandy and Francie for today!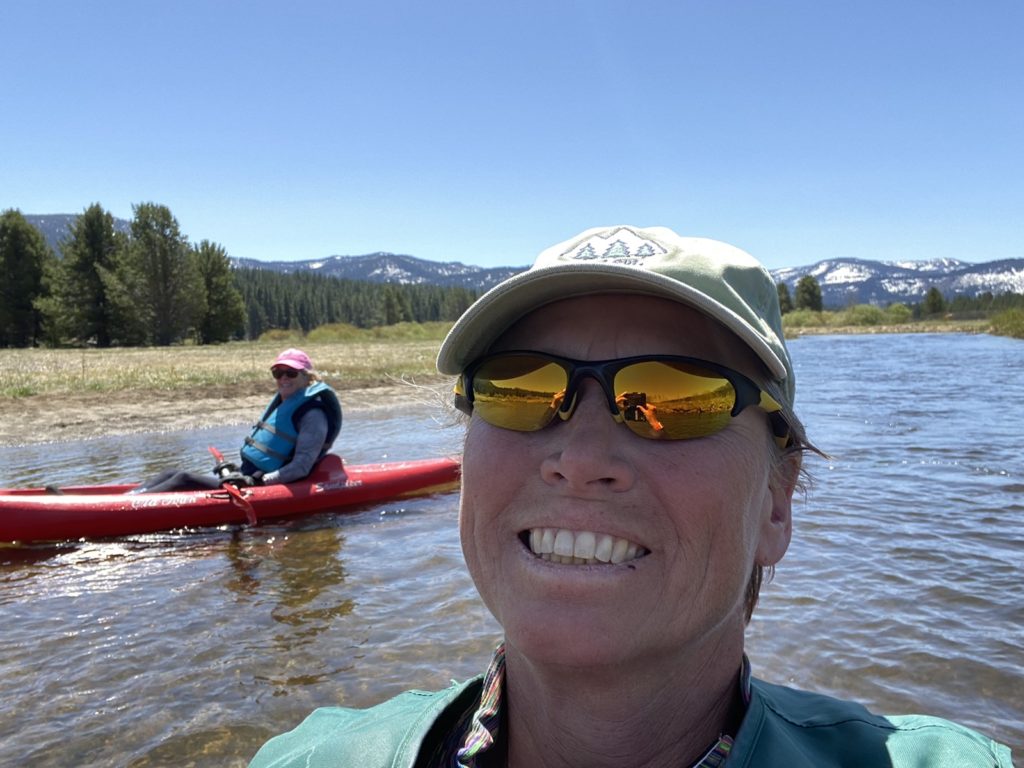 Flying from Reno to Wenatchee tomorrow. Home Monday!