It was an early start (3:45am wake up call) to catch the 6am flight to Vancouver! Thanks to Graham for dropping me at the airport, much appreciated!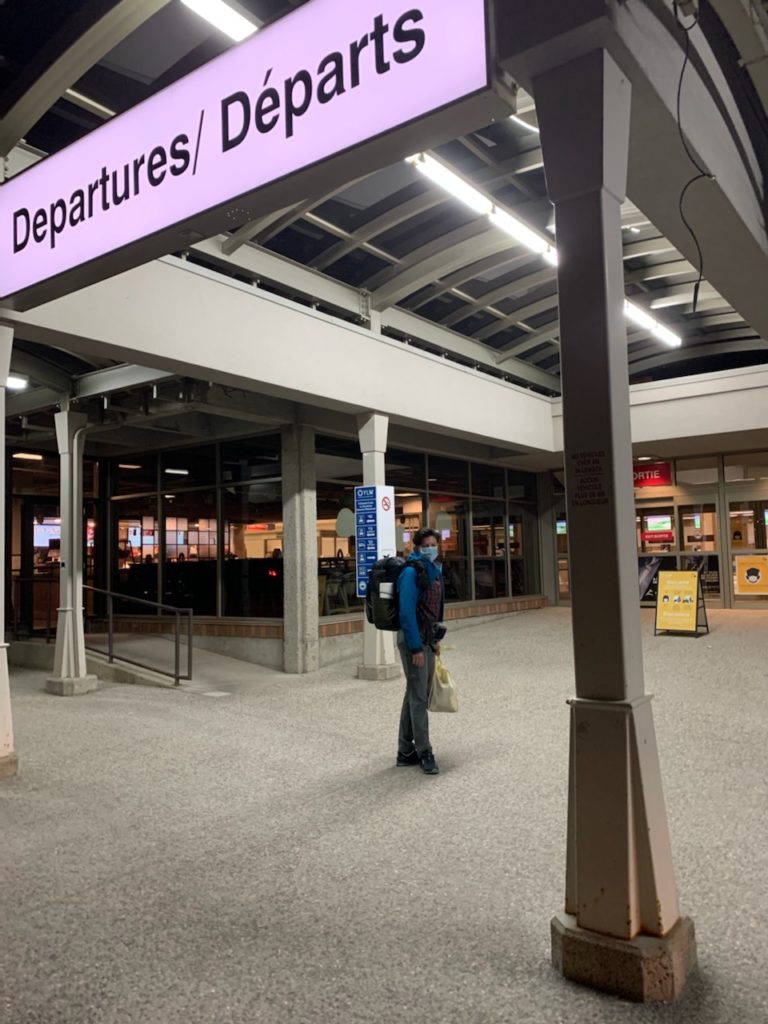 Keyla was a bit confused I think … but had forgotten all about it (and me) by the time the Beez hike at Black Mountain started!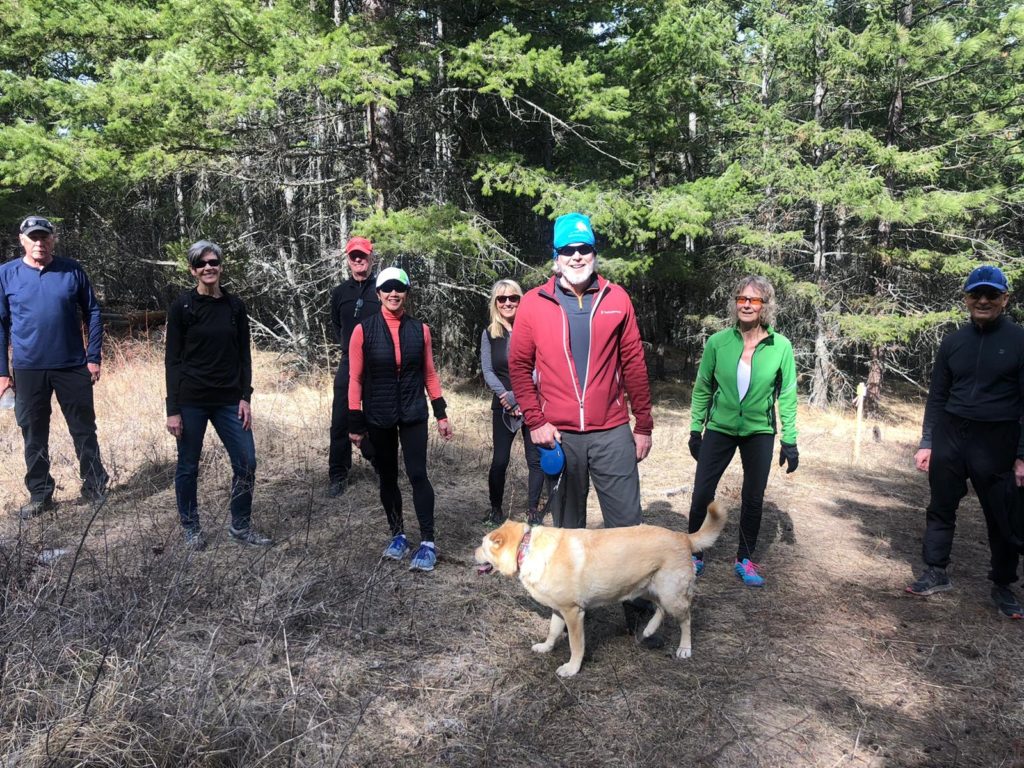 All the Covid testing and form signing made for a smooth check in at both airports … except the security guys who really don't like trekking poles (I knew this could be an issue and was prepared). Kelowna security accepted the stakes but not the poles or the small knife (even though he literally placed it on his size template and it was no bigger than the pre-approved size … but he and his boss were quick to tell me that "we make the decisions around here"!). So back out I go and check in the small bag I brought just in case, then back through security.
In Vancouver, the check-in lady told me to "try it" at security, only to be sent back due to stakes and the knife not being approved. Apparently no knife of any size for the US! So back out and checking in the small bag (I never check in my precious backpack!). The second time through security (that's 4x fever check total!) they suddenly didn't like the stove, even though I had made sure to bring my brand new one, still in packaging, never used … since stoves are allowed if they don't smell like gas. I told them to smell it and they thought it smelled "weird" but let me go eventually 🙂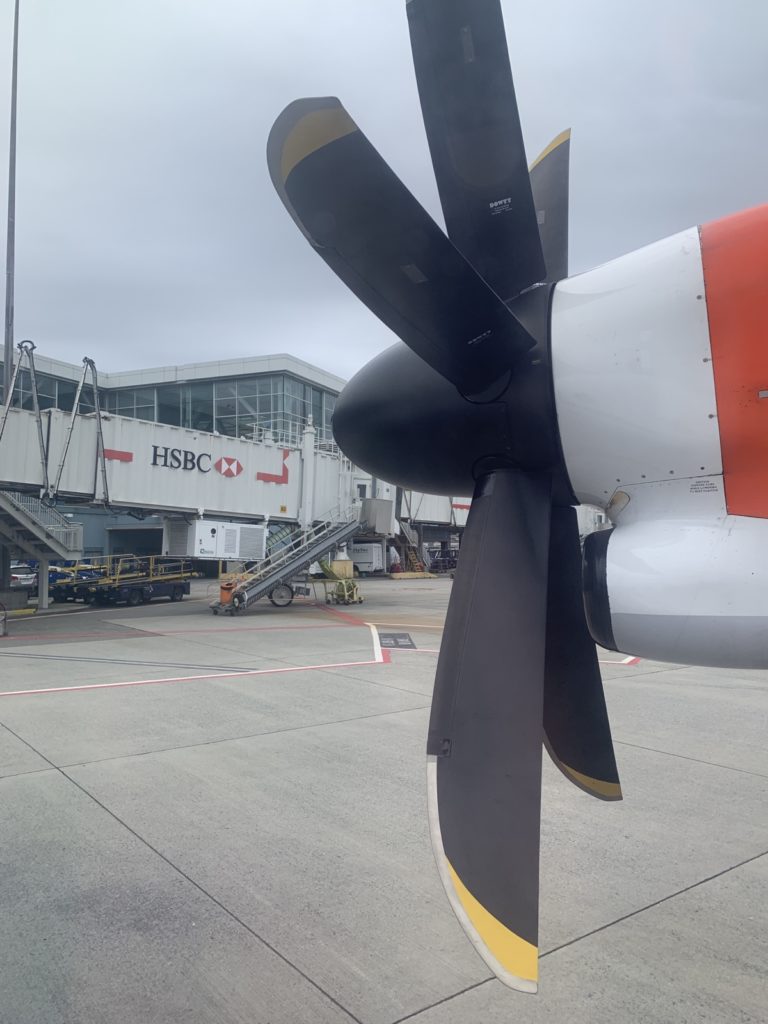 We landed in San Diego on time, the bag had made it and the views of the Sierra Nevada were spectacular from the plane!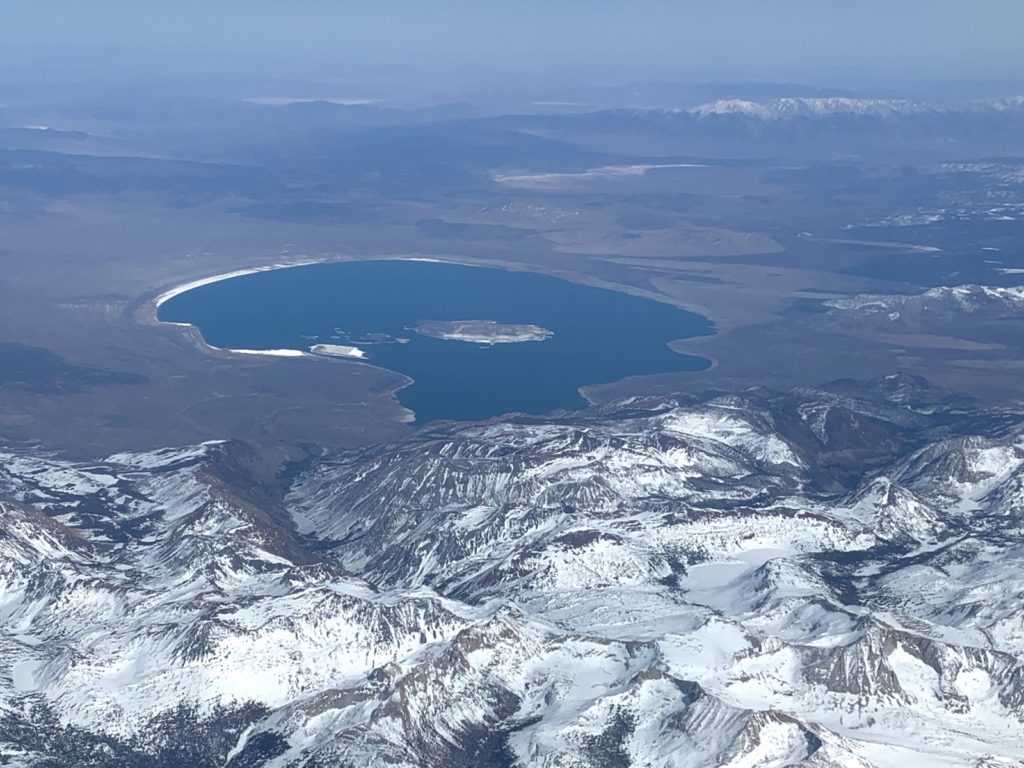 Some of the solar installations on the plains also made for great patterns!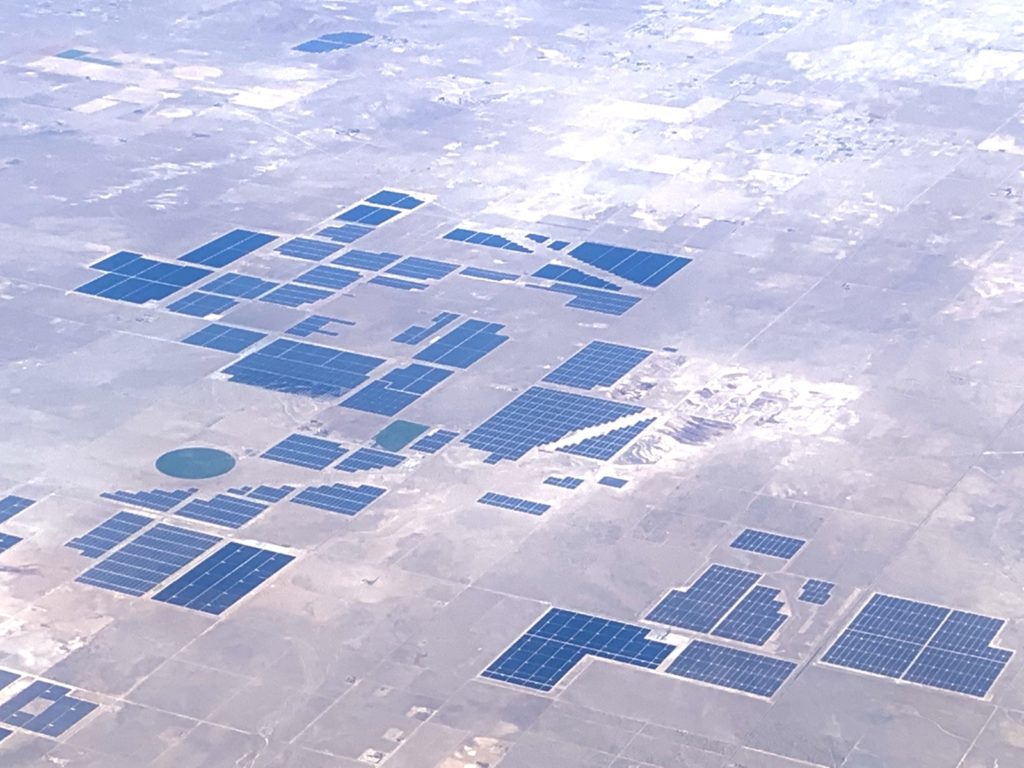 Sue (who I met last year on the PCT near Stehekin) was kind enough to pick me up from the airport and take me to her and her partner Ann's house in Encinitas. They have a gorgeous property (2.5 acres I believe) that looks like a park!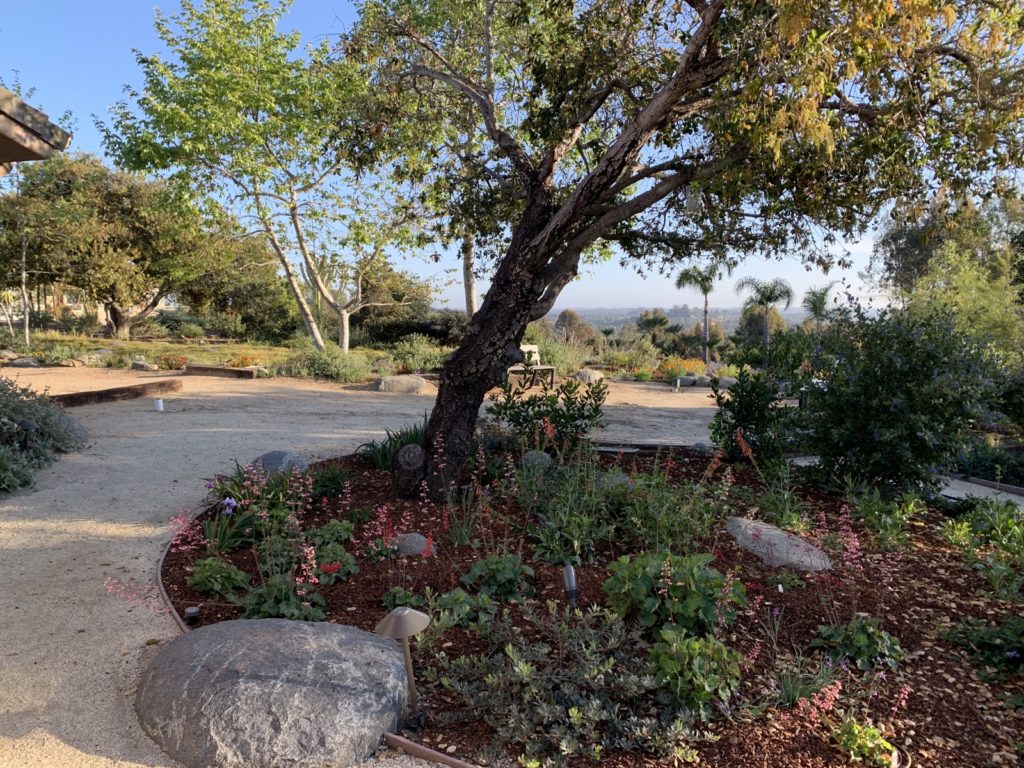 Houses are spaced out here and the trees and flowers really give you the SoCal feeling! It was a mild evening, blue skies and our dinner on the patio delicious!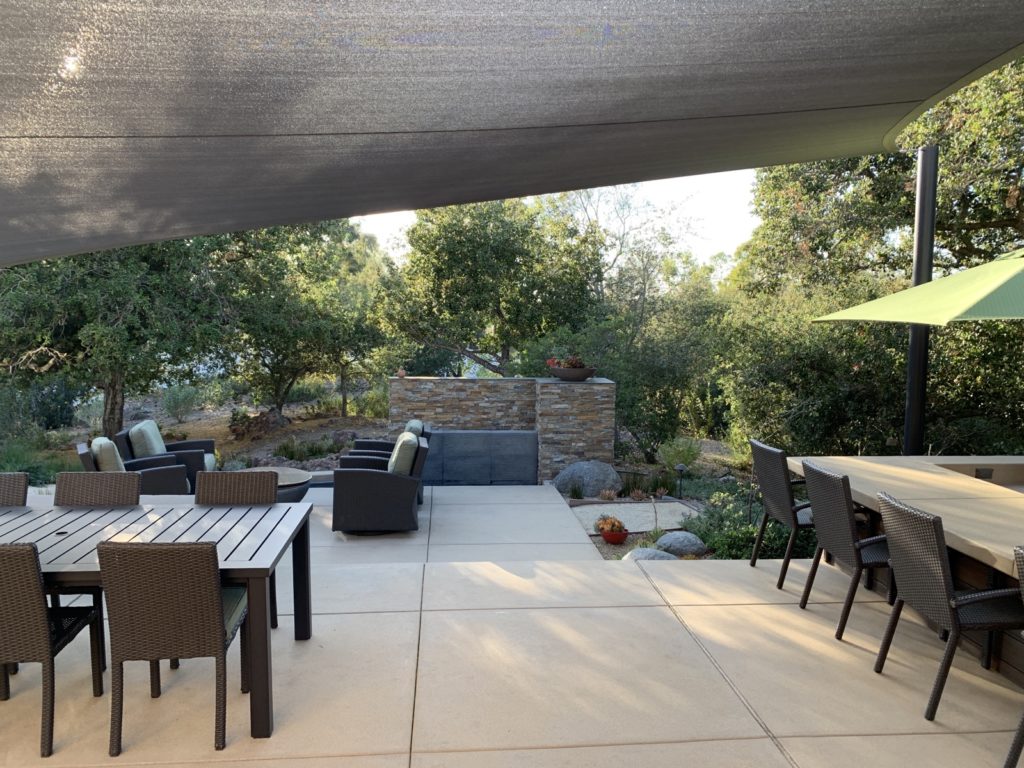 Fittingly enough, we watched a webinar on the cool plants that grow in the PCT's desert section (by a hiker/botanist) after dinner so now I will be on the lookout to find some of them on trail!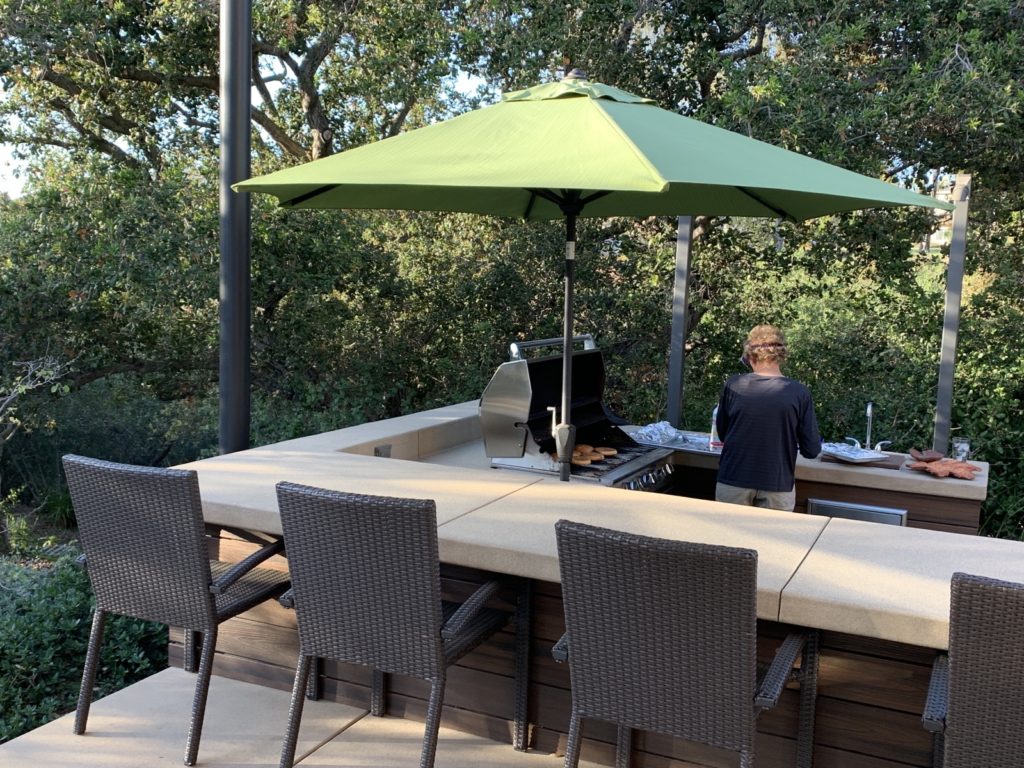 I am so very grateful for Ann and Sue's hospitality and the comfy "last" night they are providing me.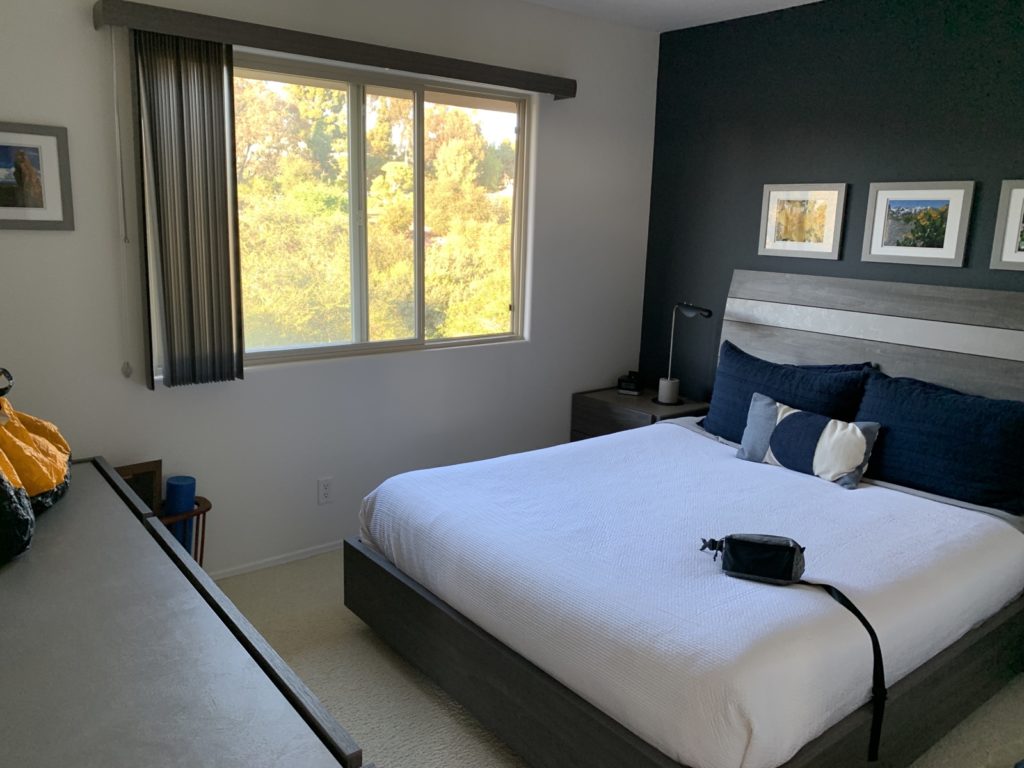 My official start date is Sunday so there is no rush to get to the border tomorrow. We will see what is happening there – when we get there!